Update: The Zedd and Kesha collaboration is here. Hear it below and welcome Kesha back to pop with open arms.
Embattled singer-songwriter Kesha and electronic producer Zedd clocked studio time this week, and they're about to emerge with something new: a Kesha-led version of Zedd's "True Colors," which they recently performed together at Coachella. The revised version of the song from Zedd's 2015 album True Colors will be out this Friday, April 29. It's Kesha's first new recording since 2013, and the triumphal ballad also happens to be a strongly, conveniently worded statement about her return.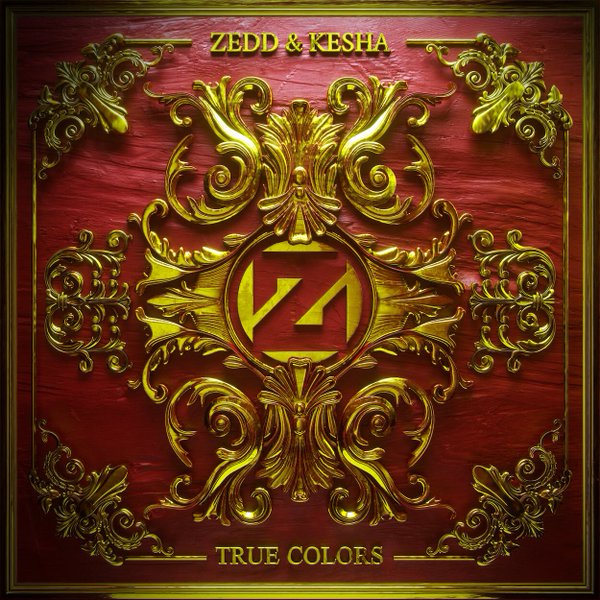 The meet-up is, in a way, an offshoot of Kesha's legal troubles this year. When news spread in February that she would not be allowed to break her contract with producer Dr. Luke, whom Kesha alleges abused her, others offered their services. Jack Antonoff and Zedd each reached out on Twitter:
@KeshaRose very very sorry to hear about the whole situation. I'll be happy to produce a song for you if you want my help.

— Zedd (@Zedd) 22 février 2016
Rumors that the offer had come to fruition started flying earlier this week, when the producer posted a photo of himself and someone with Kesha's Rainbow Pop hair behind the board:
— Zedd (@Zedd) 25 avril 2016
Kesha confirmed the news with an Instagram post last night, calling Zedd "a f**king beautiful person with a heart of gold." Nevertheless, since her court case was thrown out, Kesha's contract with Dr. Luke's Kemosabe imprint remains in effect. A judge clarified that Kesha was allowed to record without Luke in the room, Jezebel reports.