When Drake calls, his fans come running — literally. On my way to the rapper's Lower East Side pop-up shop yesterday, I almost got trampled on the sidewalk by what I instinctively imagined to be a linebacker. In actuality, it was two lithe 16-year-old girls in plaid-skirted Catholic high school uniforms, casually yelling back an apology as they continued sprinting.
Such is the power of Drizzy: After a tweet-and-Instagram alert, around 1,000 fans flocked to Bowery and Grand on a weekday afternoon, unsure of what they would find. Erected in collaboration with Beats by Dre, the shop, like other promotional pop-up plays before it, worked to build hype around the rapper's upcoming album, the long-teased Views From the 6.
Unfortunately for those present, Drake was not in attendance, but people who endured the line were gifted limited-edition T-shirts emblazoned with the eye-studded Views logo. Though many expressed their frustration with the extended wait for the album's release, the confirmation of a concrete release date (April 29) and the recent premiere of two singles ("One Dance" and "Pop Style") look to have kept fans hooked. Here's what a handful of Drake diehards had to say about Toronto's finest:
Casey, 19, Student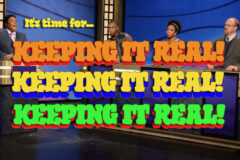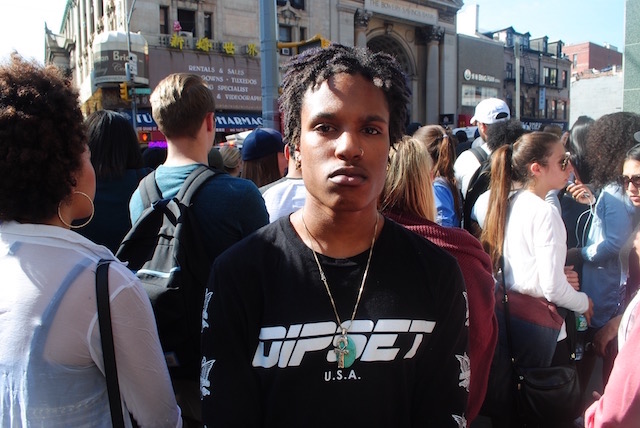 What are you hoping to hear on Views From the 6?
I think it's gonna be good, most of his albums are good. I'm looking for more simplicity, the old Drake, to go back to the more lyrical side of him. I think right now he's trying to touch base on many different vibes — the Caribbean feel, the heavy hip-hop feel. I think he needs to go back to himself, go back to the nice, lyricist Drake.
What is your favorite Drake album?
Probably the first one [2010's Thank Me Later]… He's definitely grown, I think he's found himself more. I think he's lost himself a little bit, but I think he's created a nice platform for himself to grow out of.
Julie, 19, Student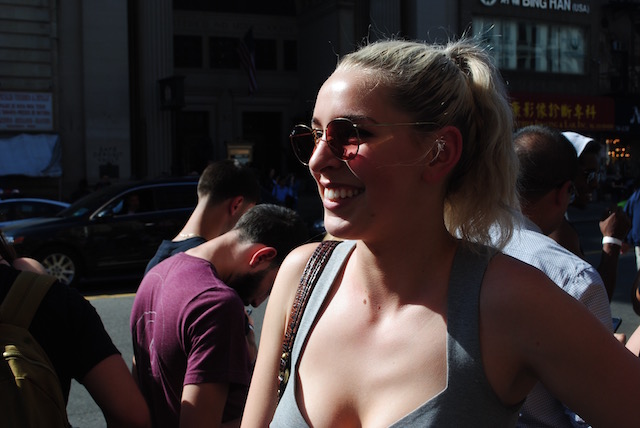 What is your favorite Drake album?
Nothing Was The Same or Thank Me Later.
What are you looking forward to on Views From the 6?
I'm looking forward to him incorporating some of the new stuff he's been doing, like with "One Dance" or [Rihanna's] "Work," kind of putting a new twist on his style, which I think he hasn't really done as much of in the past.
What do you think about Drake's evolution as an artist?
I think that's why I like him so much. It's just been really interesting to watch how he started as an actor on Degrassi… I think it's really impressive the way that he's built himself up.
Peter, 21, Student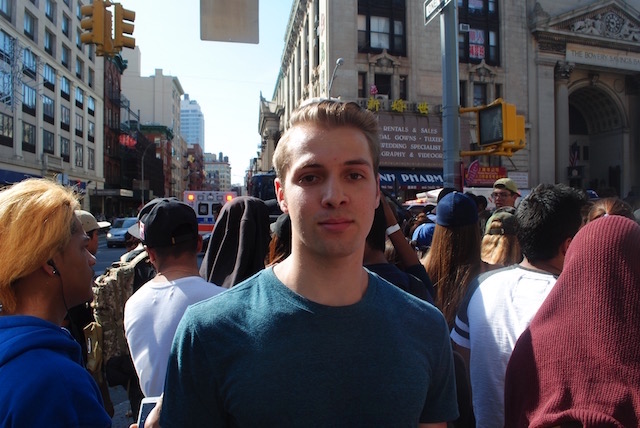 How did you find out about the event?
My friend actually texted me as I was checking Instagram. I saw it and my friend's text simultaneously. I was like, "Oh wow, I should probably come check it out."
What do you think the event is, and are you hoping to purchase something? 
I walked by it already. There's, like, ten articles of clothing in there, so I hope they have more in the back. I don't know, maybe Drake will make an appearance. That'd be cool too.
What are you looking forward to on Views From the 6?
Honestly, I hope he goes in a new direction. I like what Kanye's been doing — he doesn't really give a s**t about what's going to get radio play, he cares about going in unique directions as an artist. So I hope Drake starts to go in that direction.
Madeleine, 21, Student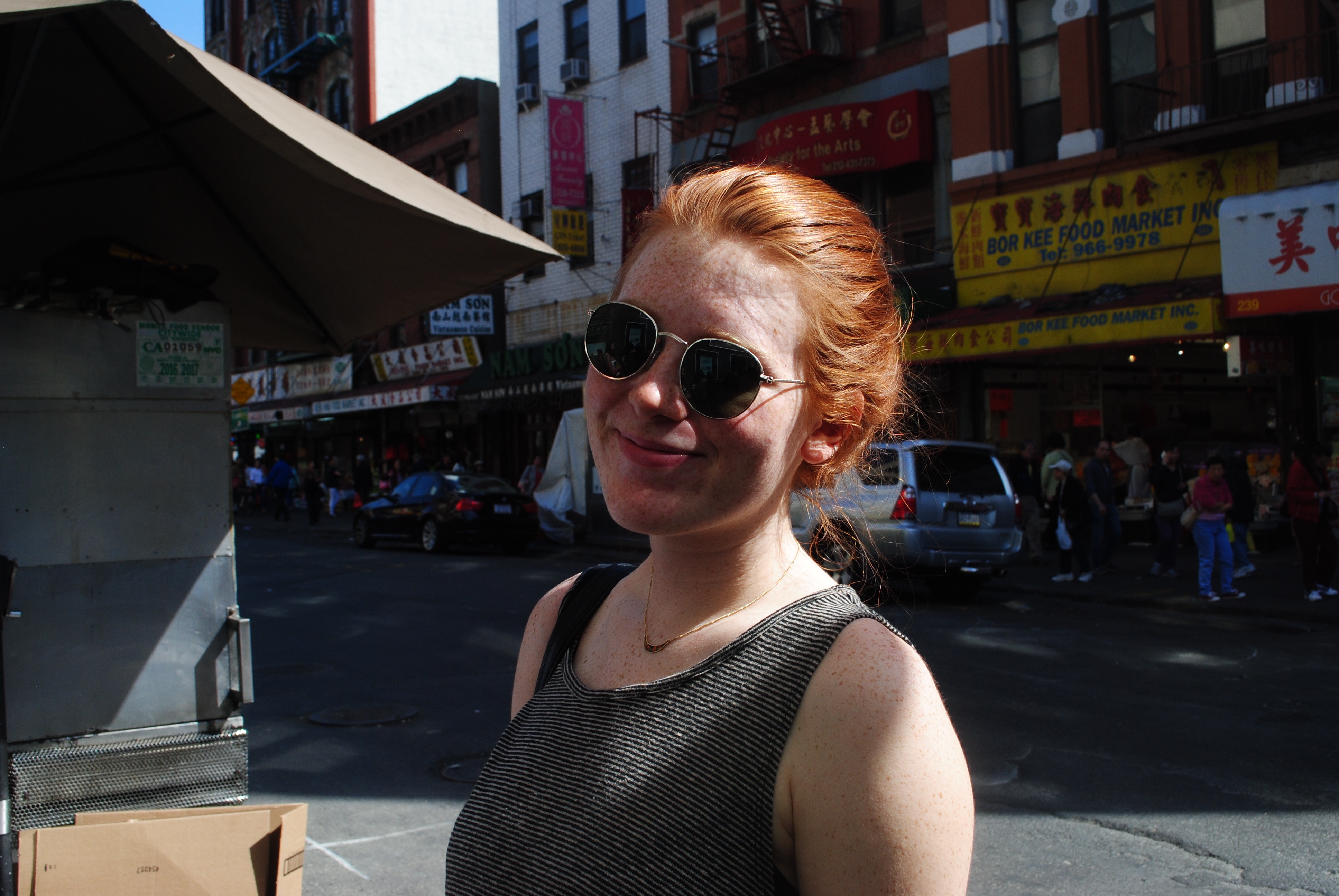 What do you think this event is?
Probably just a place for people to buy s**t, but hopefully Drake is there. Or maybe even just someone who looks like him, so I can say I saw him.
What's your favorite Drake album?
Take Care. I'm really basic.
What are you looking forward to on Views From the 6?
I don't know, he's been doing some new production stuff. So just hearing his new sound, I feel like he evolves with every album. I like old-school Drake, but I'm always down for some new-school Drake. I'm excited to see what that is.
Najeeb, 24, Photographer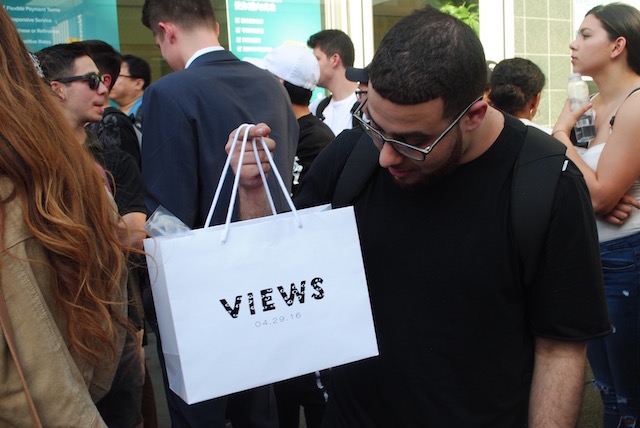 How did you hear about the event?
From my friends. I just went in and got a shirt, they have white and black.
What is your favorite Drake album?
That's a very difficult question. I first fell in love with Drake with his So Far Gone mixtape. That was probably, from top to bottom, the greatest mixtape of all time. So I'd probably have to say that one. Album-wise, the best one is probably Take Care. It's so amazing, sonically.
Eileen and Vasi, 18, Students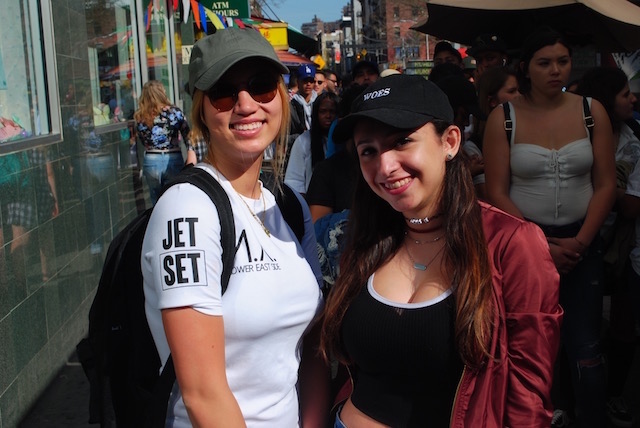 How did you hear about the event?
Vasi: I saw the post on his Instagram and heard from some friends who were going, but I had no idea what it actually was. People were making it seem like it was an OVO pop-up shop, which has recently happened in L.A., so I thought that's what it might be. But his Instagram made it seem as if they would be playing the album or something.
What's your favorite Drake album?
Eileen: Take Care, because it's a classic.
What are you expecting to be on Views From the 6?
Vasi: Based on the singles he just released, I'm expecting something pretty new from him. I'm hoping there's a bunch of hits I can jam to on the beach in the summer.