After eight weeks, Rihanna's "Work" is no longer the No. 1 song in the country thanks to an 19-year-old originally written off as a Future ripoff. That's right: Desiigner's "Panda" has topped the Hot 100 in its ninth week on the chart.
Stay tuned for the #Hot100 top 10 countdown (with special guest @LifeOfDesiigner) on Facebook Live! pic.twitter.com/hC1fGm3WOU

— billboard (@billboard) April 25, 2016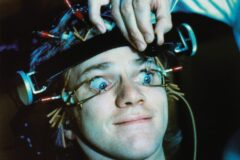 Many quickly noted Desiigner's vocal resemblance to Future when the Brooklyn spitter appeared (in sampled form) on Kanye West's The Life of Pablo. "Panda" has since inspired multiple memes, taking on an ironic life of its own in charting higher than any Future single ever has ("Low Life," his duet with the Weeknd, is his first to even crack the Top 25). Desiigner's achievement is impressive given how "Panda" is, after all, his first single — and it doesn't even have a music video contributing to its streaming totals. Where an 18-year-old Brooklynite goes from here is anybody's guess.
Give Desiigner's ode to broads in Atlanta a listen below.