It's a nice day because Dan Boeckner says Wolf Parade have written about six new songs and will put out some new music this year. It's also a nice day because Boeckner's rightfully proud of his glossy new synth-pop band Operators, who just released their debut LP, Blue Wave. Not to mention the two of us are watching a club soccer match at a park on the Lower East Side while spring beta tests a warm afternoon in early March. Boeckner mentions the Operators song "Rome," a sci-fi jam ostensibly about watching the collapse of capitalism in different cities all around the world.
"You need to fund the arts otherwise you're stuck in this f**king dystopia where only if your parents are wealthy can you be in a band," Boeckner says, raising his voice above his normal basso rasp. "It's part of having a modern social democracy. We've been told that talking about class in art is uncouth, like we're a bunch of Edwardians, which is f**king crazy because it's more of an issue now than it ever was. An arts community needs cheap rent to function, to be creative."
I daydream briefly: If rent were radically subsidized in the Lower East Side, would artists spill into the Bowery to evict the bourgeoisie with a kind of raw punk energy and resurrect the city as a mecca of art and a vanguard of post-capitalism? A soccer ball smacks against the chain fence so hard that the dream ends and I almost spill my iced coffee onto my designer jacket I bought at an Ohio outlet mall.
Vape in one hand, San Pellegrino soda in the other, Boeckner sits unfazed by the soccer ball attack, still wearing his winter coat in the warm sun. With his salt-and-pepper beard and pronounced cheekbones, Boeckner looks especially Eastern Bloc today, though he assures me the reason for the winter coat was all the snow in his home of Montreal, whence he flew in this morning. The soccer match plays out front of us, the rent remains nauseatingly high, and his monologue about the ins and outs of Canadian arts subsidies is so passionate and articulate that he makes the ins and outs of Canadian arts subsidies actually sound thrilling.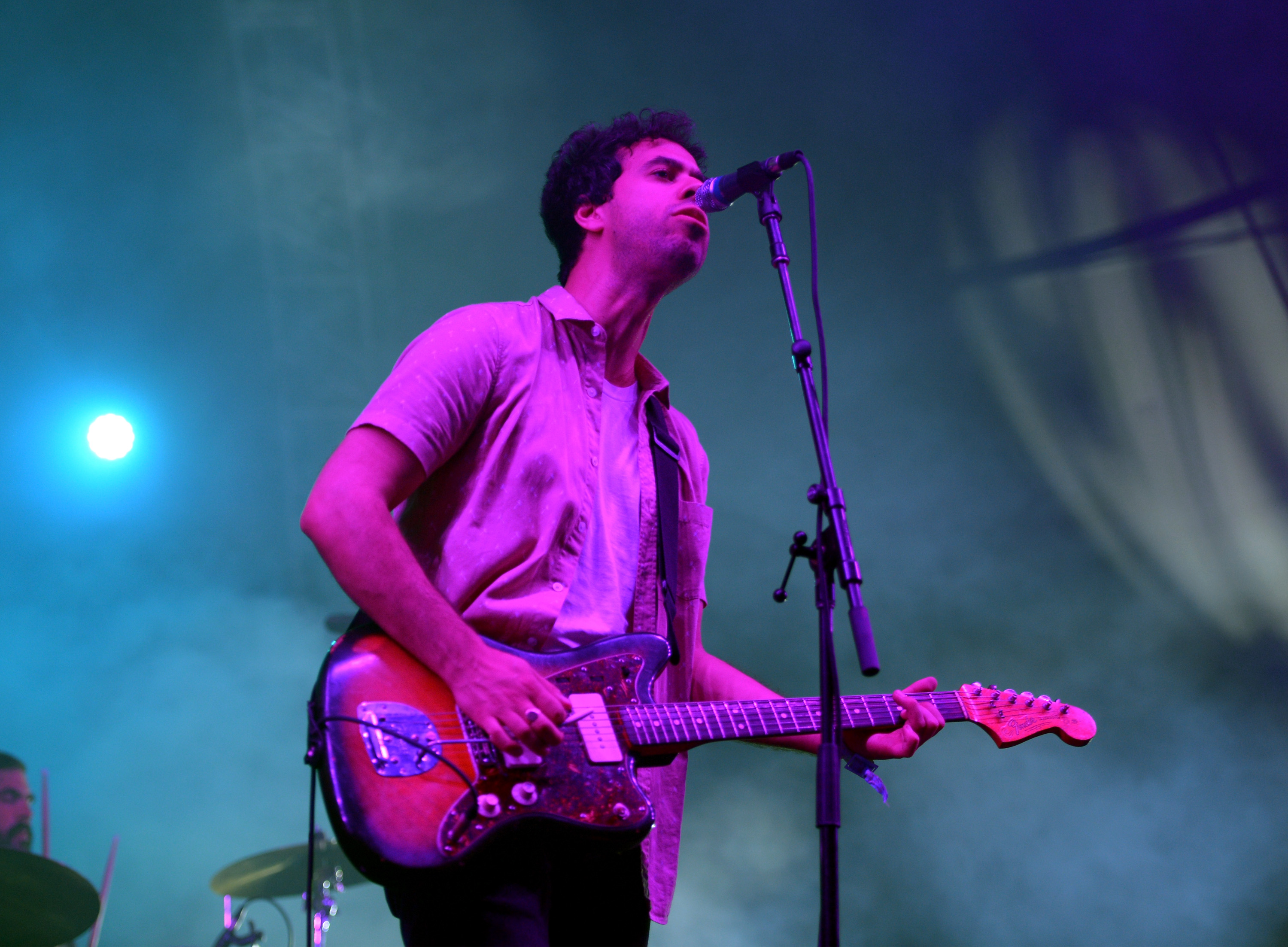 At 38, Dan Boeckner is a worldly man. He's more well-versed in the civic politics of Vancouver, the history of Macedonia, and Hong Kong's topography than perhaps the average musician who got good marks for their indie-rock records in the mid-'00s. Between the newly reunited Wolf Parade and the now-defunct electro-classic rock duo Handsome Furs (not to mention the back-burnered Divine Fits with Spoon's Britt Daniel), Boeckner has circled the world several times over on the wings of what he calls "slow-growth" success. Through his travels, political and musical dialogues have stripped away his sense of North American exceptionalism, turning him into a sagely font of knowledge who loves analog synths and howls rock songs for a living.
Boeckner's snarly voice, the one that sounds like Joe Strummer put through a meat grinder, might have belied the warmth and sincerity of his persona in the past. It's on this Operators record where you hear this newly expressive Boeckner. Over the course of his 16 years in music, from his early guitar days to his latter electronic-head days, he's put out an album with one band or another almost every year, always with his heart safety-pinned to the sleeve of his jean jacket. Wolf Parade and Divine Fits are both still in play, but it was his divorce from bandmate, poet, and wife Alexie Perri that brought Handsome Furs to a sudden halt at the peak of their success in 2012. Boeckner sees Operators as a natural continuation of some of his Furs songwriting, and stands as the most passionate he's ever been as a vocalist and songwriter.
Blue Wave exists in icy dystopia, this imagined battleground where Cold Cave and the Killers might wage a war against a free-market economy. On the title track, the album's five-minute centerpiece, Boeckner sings about a "blue wave" of ambient depression which he tells me originated from using all these phones and apps to communicate with his friends around the world, creating this "diffused way of keeping track of people that we have emotional ties to. It seemed to mirror my own psychological state. It became a feedback loop." But he never wallows, and at the end of the song, the wave crashes, and its elegiac beat propels Boecker, drummer Sam Brown (who was ported over from Divine Fits), and Macedonian analog-synth wizard Devojka into catharsis, fighting for their lives.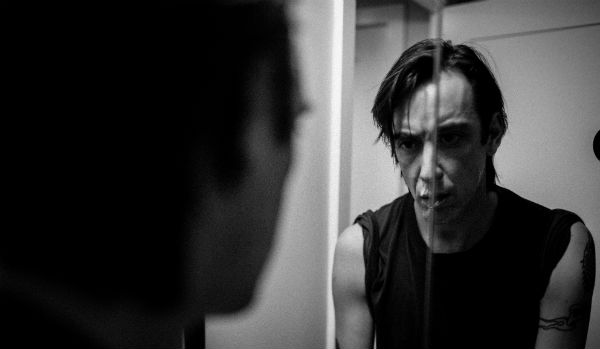 Liam Maloney
It's clear that Boeckner can't abide stasis. Apart from his limitless work ethic and jet-setting around the world, there's always a need for some escape. Growing up in the small, wooded town of Cowichan Lake just north of Vancouver, Boeckner viewed cities as an antidote to the monoculture of small-town Canada. Dropping cheap acid and walking around the forest listening to Aphex Twin was a temporary solution for a teenager, but he soon sought out the thrum of a metropolis. "Not that my family is full of rednecks," he says. "But it wasn't not full of rednecks. The city just represented total freedom."
The proper, ambiguous City is a recurring theme in Boeckner's music. There are cities at night, cities in terror, and always some sort of clandestine meeting in the city. Within any number of Operators or Handsome Furs songs, these Akira-like techno-centers hold deep meaning. While on tour in Asia with the Handsome Furs between their 2009 album Face Control and their 2011 album Sound Kaptial, Boeckner says his life was altered playing shows and meeting bands in Hong Kong and Beijing. "It shifted the center of the Earth for me where I felt like history was happening in another place, and it wasn't happening here in North America. The future is happening at different times in different places."
That paradigm is a major key into the songwriting of Boeckner — all these bleary, neo-futuristic worlds that exist just out of reach of our own, slightly unfamiliar and behind a scrim. His world is idealistic, maybe where musicians can cut a record without class having to enter into it, without indie rock being some kind of plutocracy. Though, right now, the scrim is raised, and here we are vaping and watching soccer in the same park he first visited when he came to New York and played CMJ in 2005 with Wolf Parade.
It was just after the release of their highly acclaimed Sub Pop debut Apologies to the Queen Mary, and Boeckner had been drinking in the dressing room of downtown venue Bowery Ballroom so much that he dunked his head in a cooler of ice water to try to sober up just before he walked on stage. Following a typically great and messy gig, and after guessing the password for the Sub Pop bar tab ("which was, like, 'Nevermind' or something easy"), he got so drunk that he ended up at a Lebanese restaurant with Emily Haines from Metric without knowing entirely how or why he was at a Lebanese restaurant with Emily Haines from Metric.
Boeckner was 27 at the time, and the indie bubble had yet to show signs of bursting. At the height of Modest Mouse's popularity, Wolf Parade enlisted Isaac Brock to record and arrange Apologies, and the album captured a particular section of the zeitgeist: sawed-off synths, unhinged guitars, full of hooks, and as emotionally chaotic as a generation of people still periodically updating their LiveJournal.
Of course, Boeckner has grown up since Apologies, no longer getting time-traveler drunk or smoking two packs of Camel Crushes a day. So too has Wolf Parade's Spencer Krug, who has evolved his own songwriting with his two solo projects, Sunset Rubdown and Moonface. With Wolf Parade's five-day residency back at the Bowery Ballroom looming at the end of May, the band has been rehearsing back in Lantzville, British Columbia, the "armpit of Vancouver Island." Getting old songs back in the body has helped both Krug and write new material.
"I realized we just came up with a million ideas," says Boeckner about Wolf Parade's third and most recent record, 2010's Expo 86. "We wanted each of those ideas to have its walk on the stage, take a bow, walk off, and then the next one comes on. The new songs we're writing are definitely compressed. We were like, 'We wanna get to the 'takin' care of business part' so to speak — force as much information into these small little chunks and keep the overall length short."
The soccer game ends and we walk back to his hotel so Boeckner can at least drop off his Montreal snow coat. For all the many bands whose marquee gig of a lifetime was at Pianos or Bowery Ballroom, Boeckner knows that it's a mix of undying work ethic and cosmic providence that has allowed him to see the world and never stop making music. It will continue on, as Operators kick off a U.S. tour in April, then Wolf Parade heads to Europe, and then Operators hit on the road again later in the year.
"One of the best times of my life professionally — maybe not emotionally, but when I felt the most fulfilled — was when I was simultaneously running Handsome Furs and Wolf Parade." Boeckner takes a little pause. "Now, maybe — maybe — that had a hand in the fiery collapse of my marriage, but from a purely selfish point of view, I was very happy being on tour all the time. And having something to do and making music. I'm looking forward to doing that again. I don't like doing nothing."