Update: Blink have just announced a huge cross-country tour this summer, with support from All American Rejects, All Time Low, and and A Day to Remember. Check those dates out below.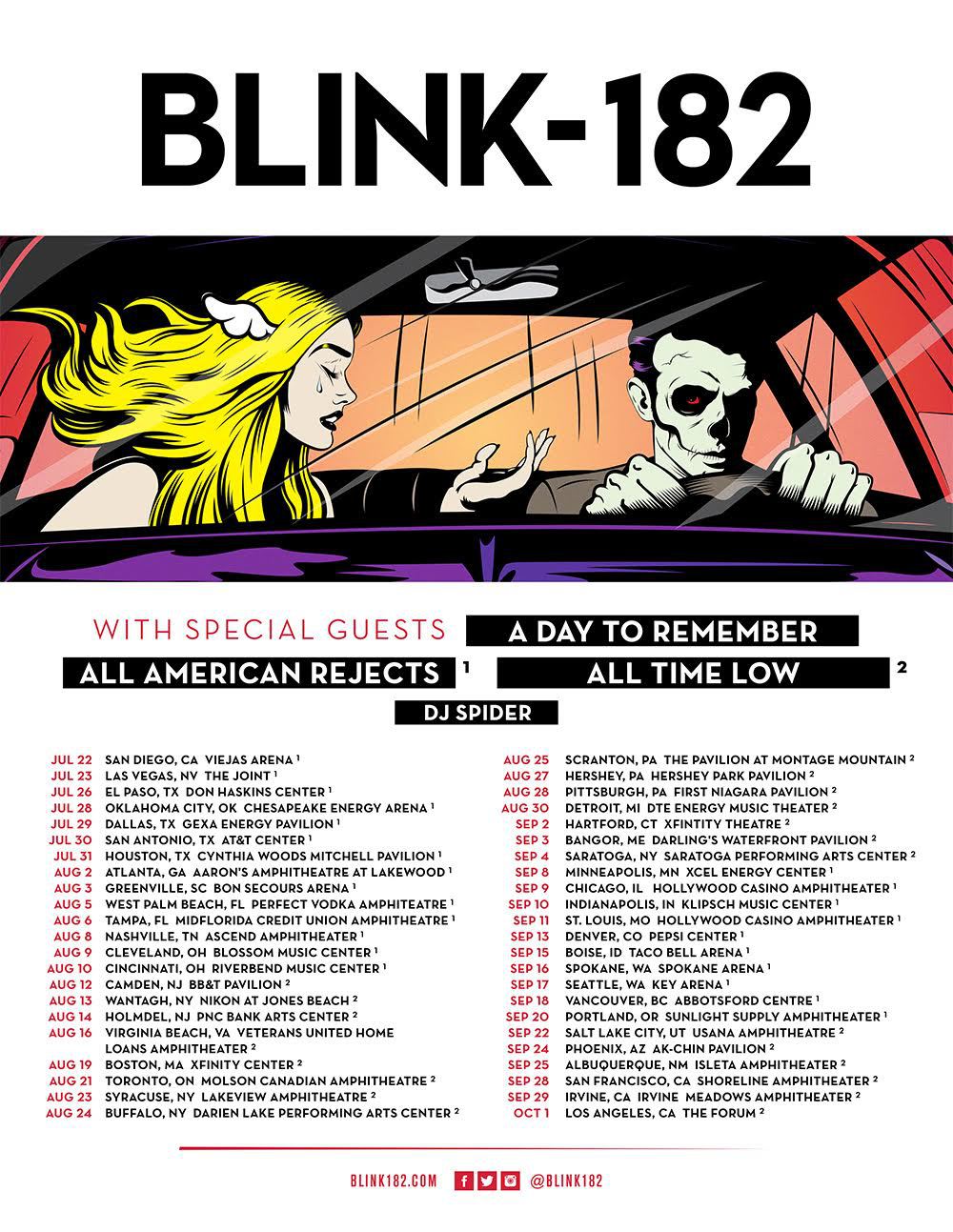 The new iteration of Blink-182 — Travis Barker, Mark Hoppus, and Alkaline Trio's Matt Skiba replacing Tom DeLonge — have just released their first single as a trio, "Bored to Death." Featuring Hoppus on lead vocals with Skiba on harmonies, the song is a melancholic trip to the band's past — "It's a long way back from 17," he sings on the pre-chorus — and signals the start of promo for their upcoming album, California, out on July 1.
Hear "Bored to Death" below, and tune into KROQ tomorrow morning as the station promises Blink will be back to play new music and announce summer tour dates.