All good things must come to an end, even SXSW. But you'll never be able to say the festival goes out like a lamb: Saturday's lineup for SPIN's closing day party at the Bud Light Factory at Brazos Hall in downtown Austin featured some of the best sets of the whole festival, including Bloc Party and Santigold. (The crowd was also treated to a footwork performance by the Era and DJ sets by the Teklife crew during set breaks.) Here's a rundown of the performances in case you couldn't make it to the 4th Street shindig.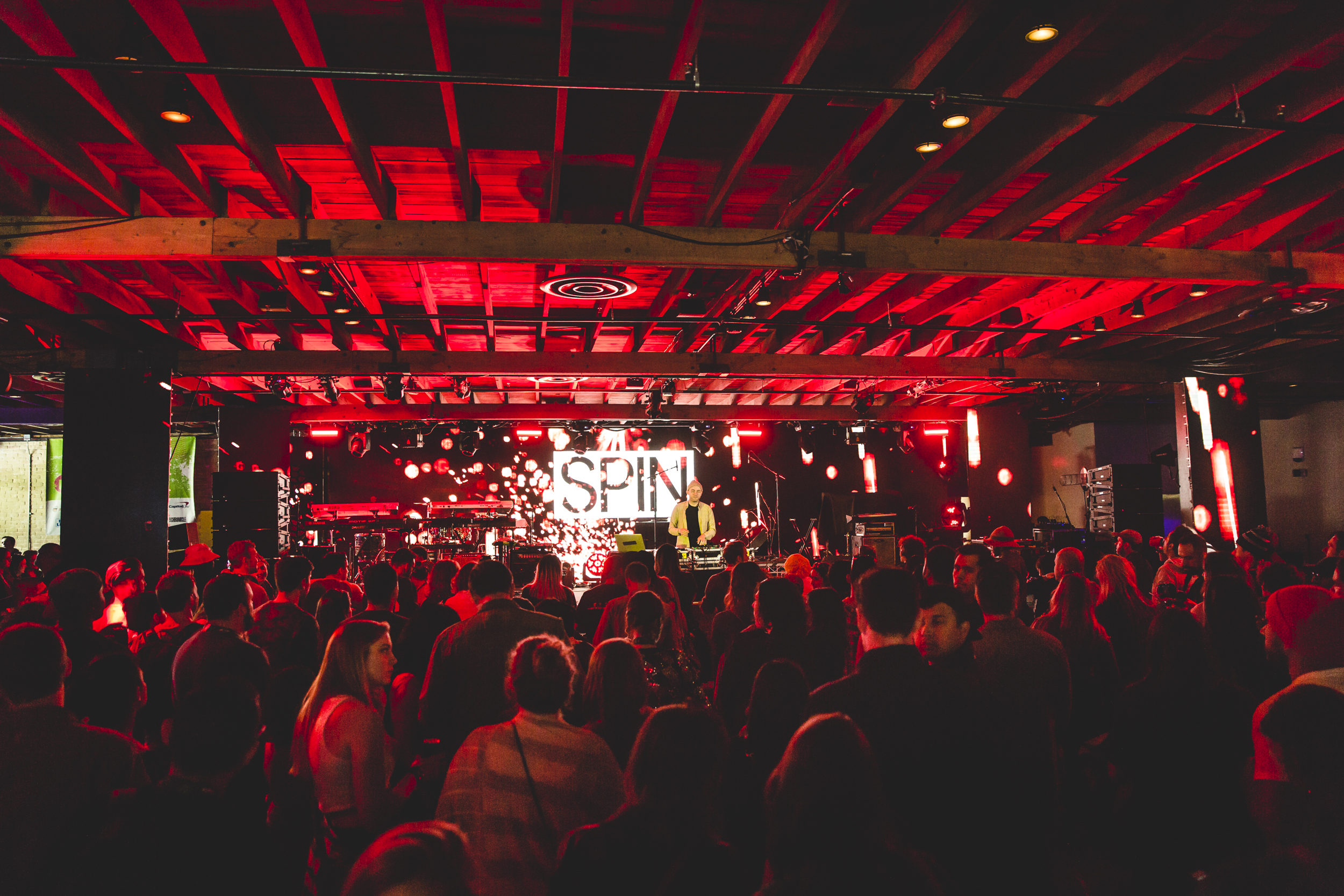 The Range
Brooklyn-based producer and YouTube sampler extraordinaire the Range got everything started at the Bud Light Factory with a perfectly balanced DJ set that made sure the crowd — most of whom were lined up around the block since mid-morning — got some instant satisfaction when they walked in the door. The Range has always been a master of mixing dialed up BPMs with skinny, spectral samples to make something with a special energy. Who says you can't get a party lit at 12:30?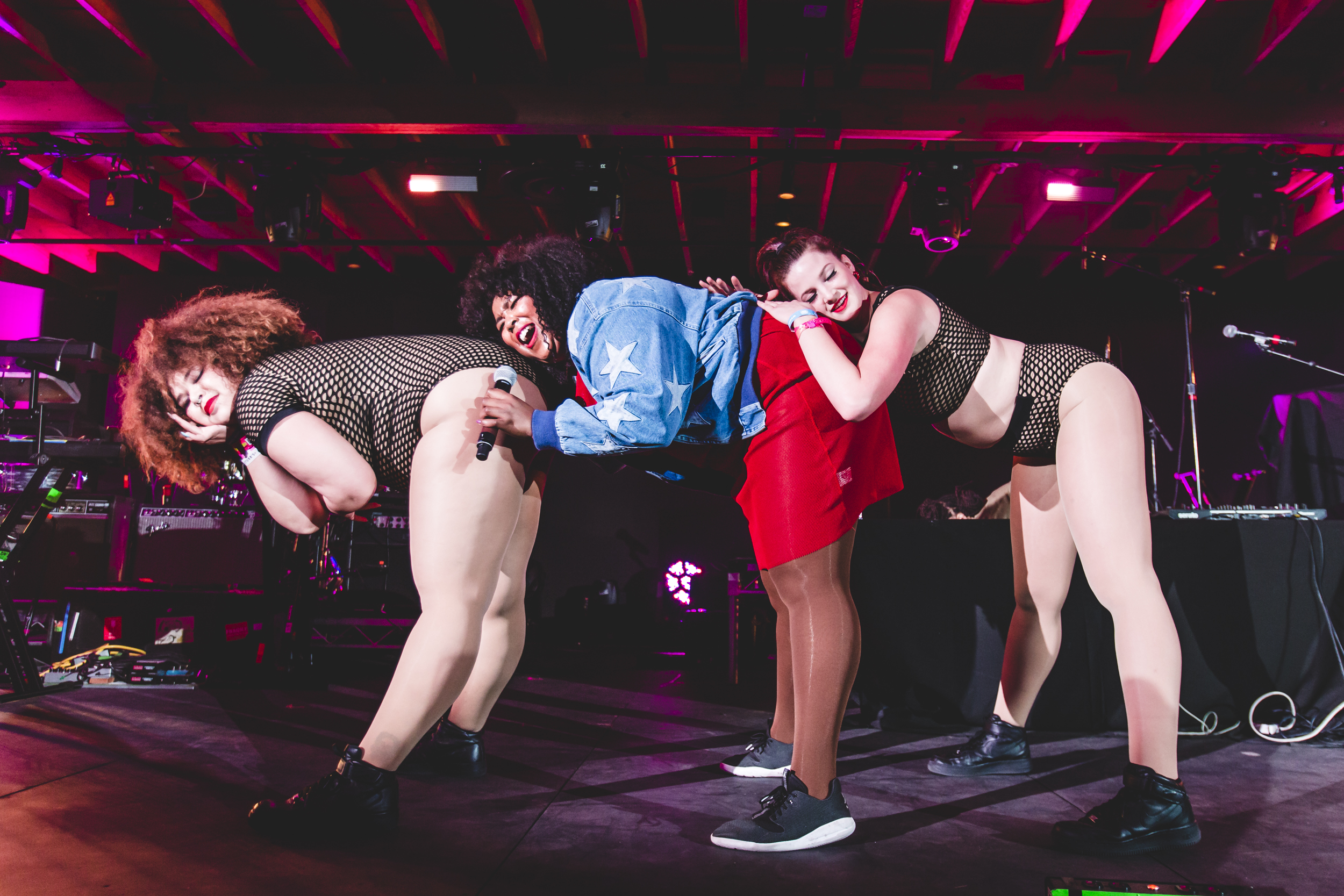 Lizzo
When DJ Sophia Eris spun Desiigner's trap classic "Panda" before Lizzo came on stage, I knew Brazos was about to pop off. The Minneapolis MC — who just signed her first major record deal with Atlantic last week — brought heat on "Batches and Cookies" and showed off her considerable pipes when she performed "Good as Hell," her infectious new single that dropped right before SXSW swung into gear. That range of talent isn't something to be overlooked, so get ready for a lot more Lizzo in your life very, very soon.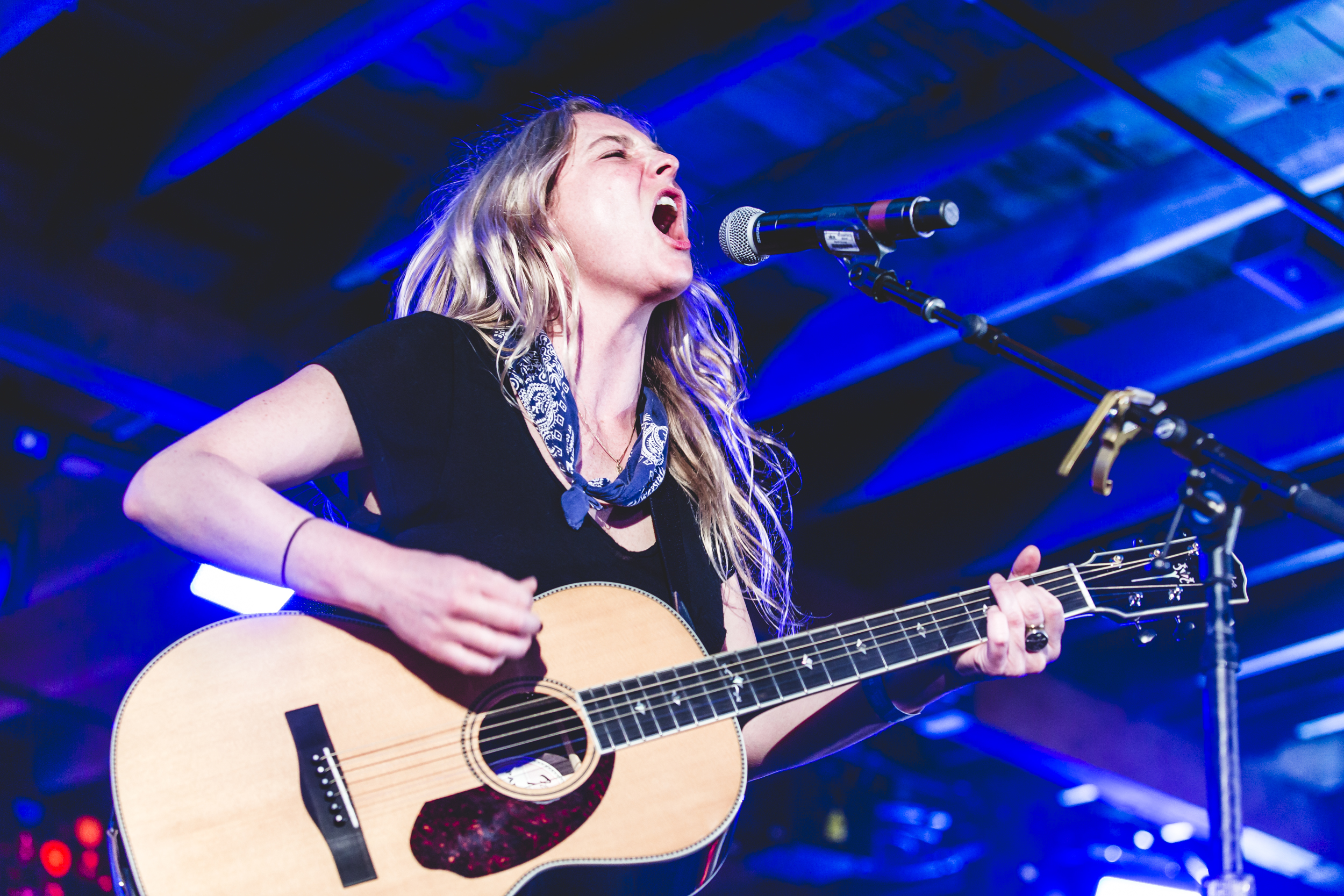 Lissie
There was something just perfect about seeing an artist like Lissie perform on a sun-soaked day in downtown Austin. Her music may be flecked with country, but the 33-year-old's influences and styles run the gamut from indie folk to reverb-soaked grunge, a perfect complement to the backdrop at Brazos. She channeled her acoustic side with songs like "Hero," from this year's My Wild West, and "Further Away (Romance Police)" from 2013's Back to Forever, and closed her set out with her crowd-pleasing cover of Kid Cudi's "Pursuit of Happiness."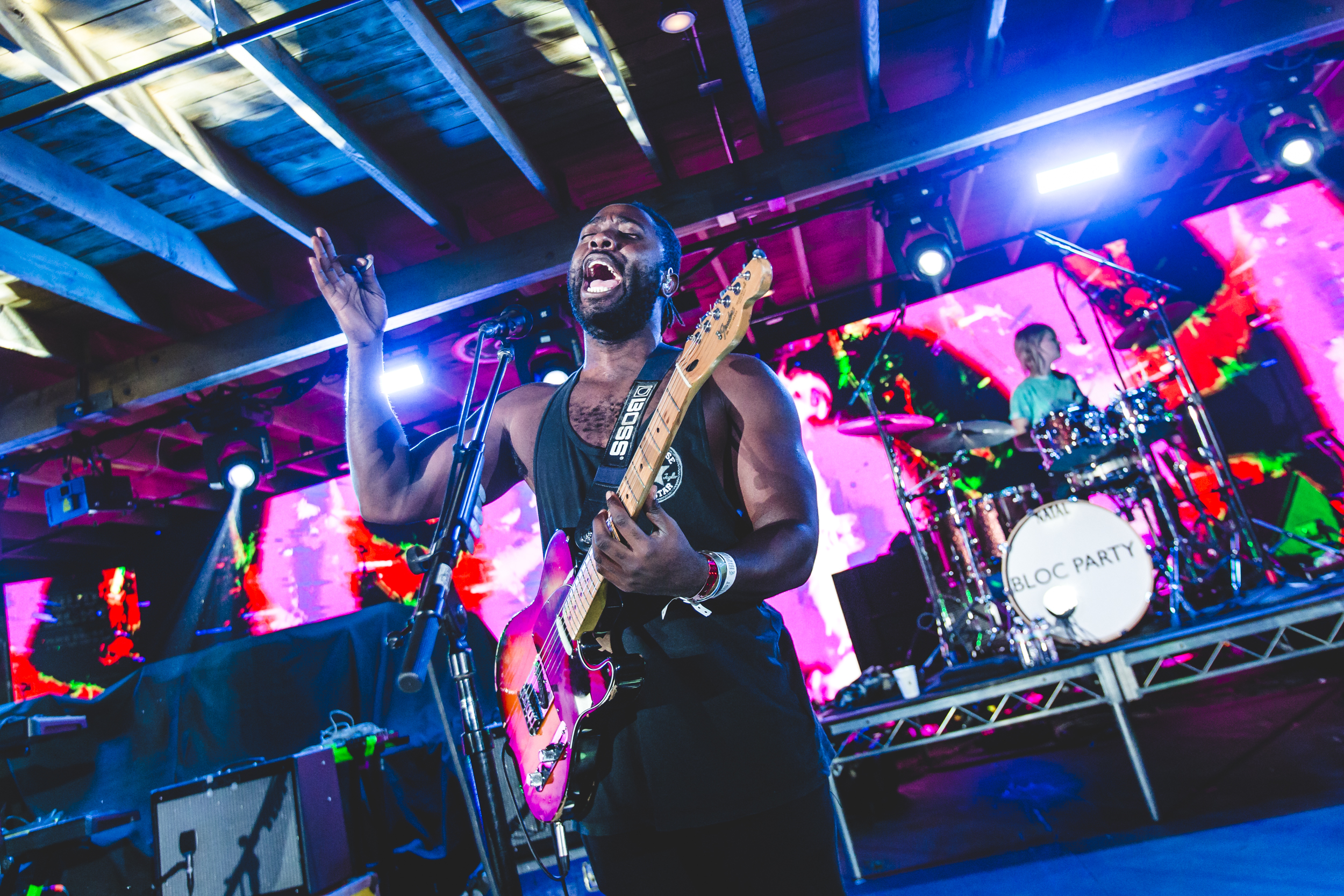 Bloc Party
Bloc Party — one of the godfathers of British indie — graced the stage once again at SXSW and brought the cathartic energy you'd expect. Frontman Kele Okereke is still belting out pleading, soulful lines about life and loss. While they've lost a couple of bandmates in the last couple years, Bloc Party still sounds like they've been playing together for decades. They opened the set with "Virtue," a deep cut from their January-album Hymns, and kept that theme of wide-open soundscapes throughout the afternoon until the unmistakable opening push-and-pull chords of "Banquet" made the whole crowd lose its mind.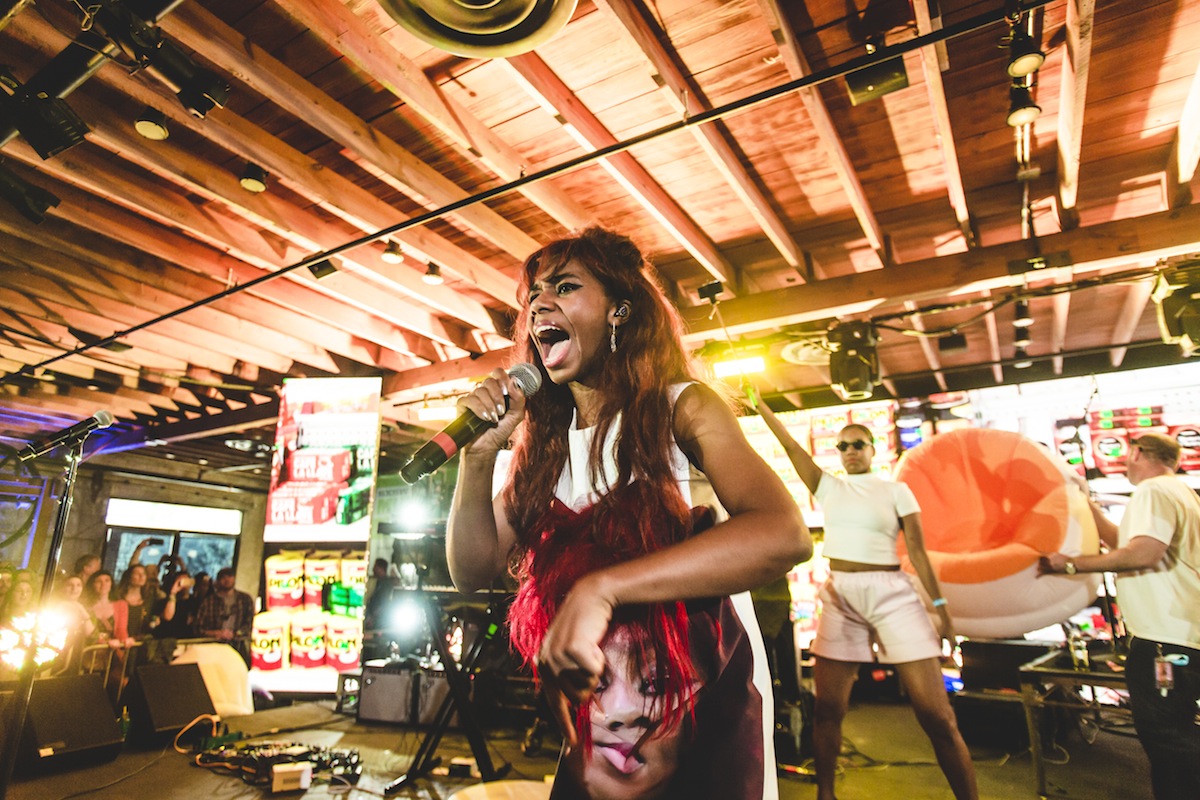 Santigold
Santigold may have gone on the stage at 4 p.m., but if you told me it was midnight on a beach in Ibiza I would have believed you. The 39-year-old artist, fresh off her sun-shinily acerbic album 99¢, provided some serious electricity when she emerged in front of the capacity crowd at the Bud Light Factory. Flanked by selfie-stick wielding backup dancers, Santigold turned it up with "Big Boss Big Time Big Music" and "Banshee" from 99¢ before jumping into her breakout hit "L.E.S Artistes" and "Disparate Youth." But the highlight of the night, if not the entirety of this year's SXSW? When she turned the Bud Light Factory stage into an impromptu dance party for "Creator," getting as many people on stage as possible and making sure she sent the crowd home grooving into the waning Austin sunlight on the final day of this year's SXSW.
https://youtube.com/watch?v=VTZyfhWUFXs%3Frel%3D0