SPIN held its annual South By Southwest day party at Stubb's on Friday, presented by Harley-Davidson and Bud Light, which featured a diverse array of exciting acts, including Beach Slang, White Lung, Bleached, Baio, Vince Staples, Deftones, D?WN, and CHVRCHES. Under threatening clouds which eventually parted for the sun, crowds poured into Stubb's bright and early (OK, noon), where they were treated with set after energetic set, with some artists (Bleached, White Lung, Deftones) testing out new tracks from forthcoming albums.
Below, we recap the Stubb's experience. Special thanks to AXE, Grammy Amplifier, Backwoods Cigar, Sailor Jerry, Cazadores, and Jack Daniel's.
Beach Slang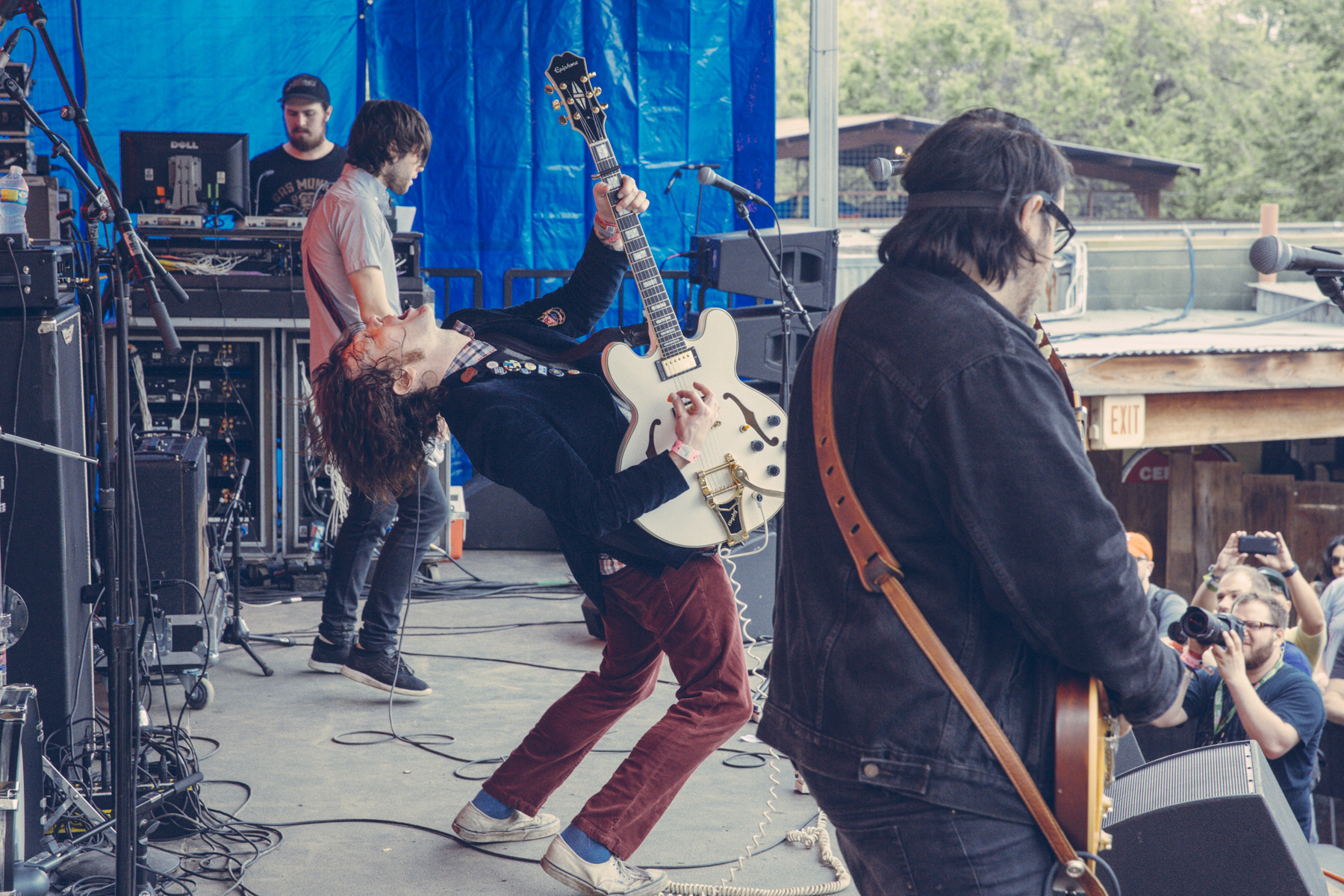 "Hey, we're Beach Slang, and we're here to punch you right in the heart," croaked Slang leader James Alex at the start of his band's set, which kicked off at a very un-punk midday hour. Though no vital organs were explicitly harmed in the making of their performance, the Westerberg-angling Philadelphia power-pop foursome did burn through a pack of yearning tracks from last year's The Things We Do to Find People Who Feel Like Us, including the gruff "Throwaways" and the blood-pumping "Young & Alive. "When you drink whiskey really early in the day before eating anything, you really feel it," Alex noted. That's Beach Slang in Texas for you. — RACHEL BRODSKY
White Lung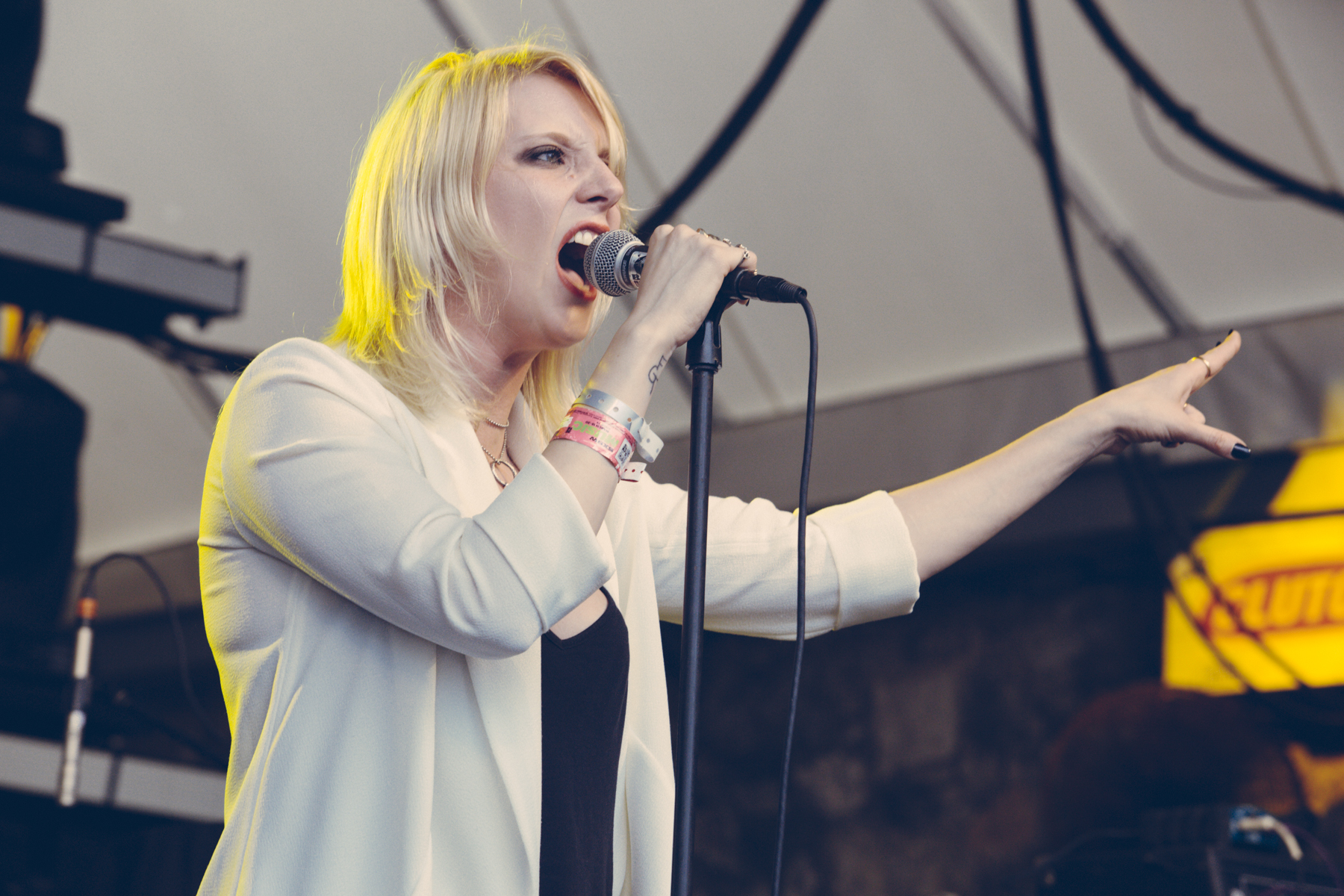 Mish Way & Co. will drop their fourth studio album, Paradise, on May 6 via Domino, and their Stubb's set made for the ideal launching pad for new, noticeably poppier material. But fast and loud is the Los Angeles trio's purview, and they excelled there as usual by roaring through a tight set of urgent garage-punk cuts like the crashing "Dead Weight" and their recently released single "Hungry." If White Lung's show is any indication of their coming record, then May can't get here soon enough. — R.B. 
Bleached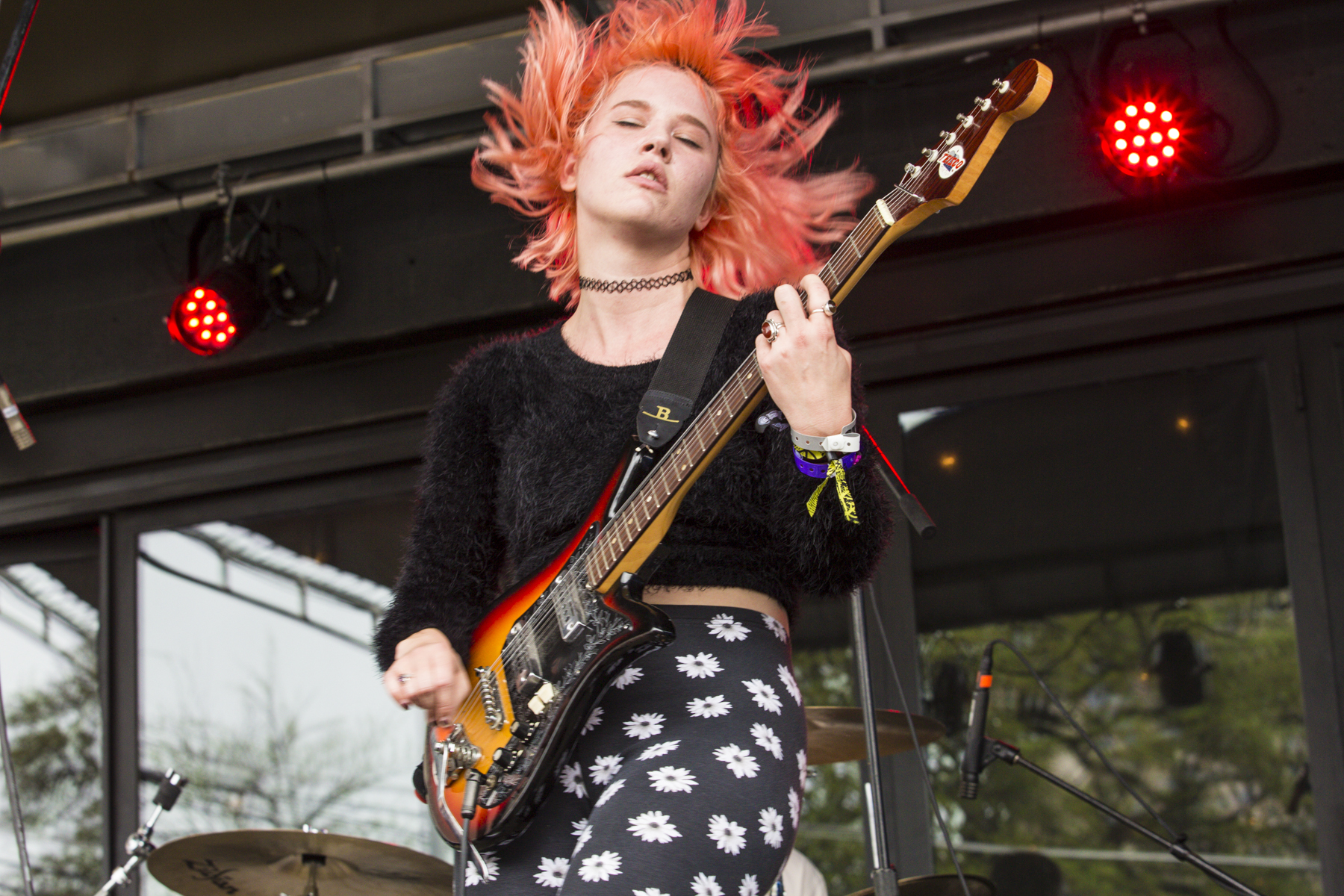 The once-surf-sounding L.A. trio promised us a "super-confident" new record, and they'll no doubt deliver judging by their Stubb's set. Trading gusty three-chord bottle-rockets for leathery, worn-in '70s rock anthems, the Clavin sisters and bassist Micayla Grace played a handful of new jams, like the stomping "Sour Candy" and the echoing ode to survival, "Keep On Keepin' On." Fearlessness will get them everywhere. — R.B. 
Baio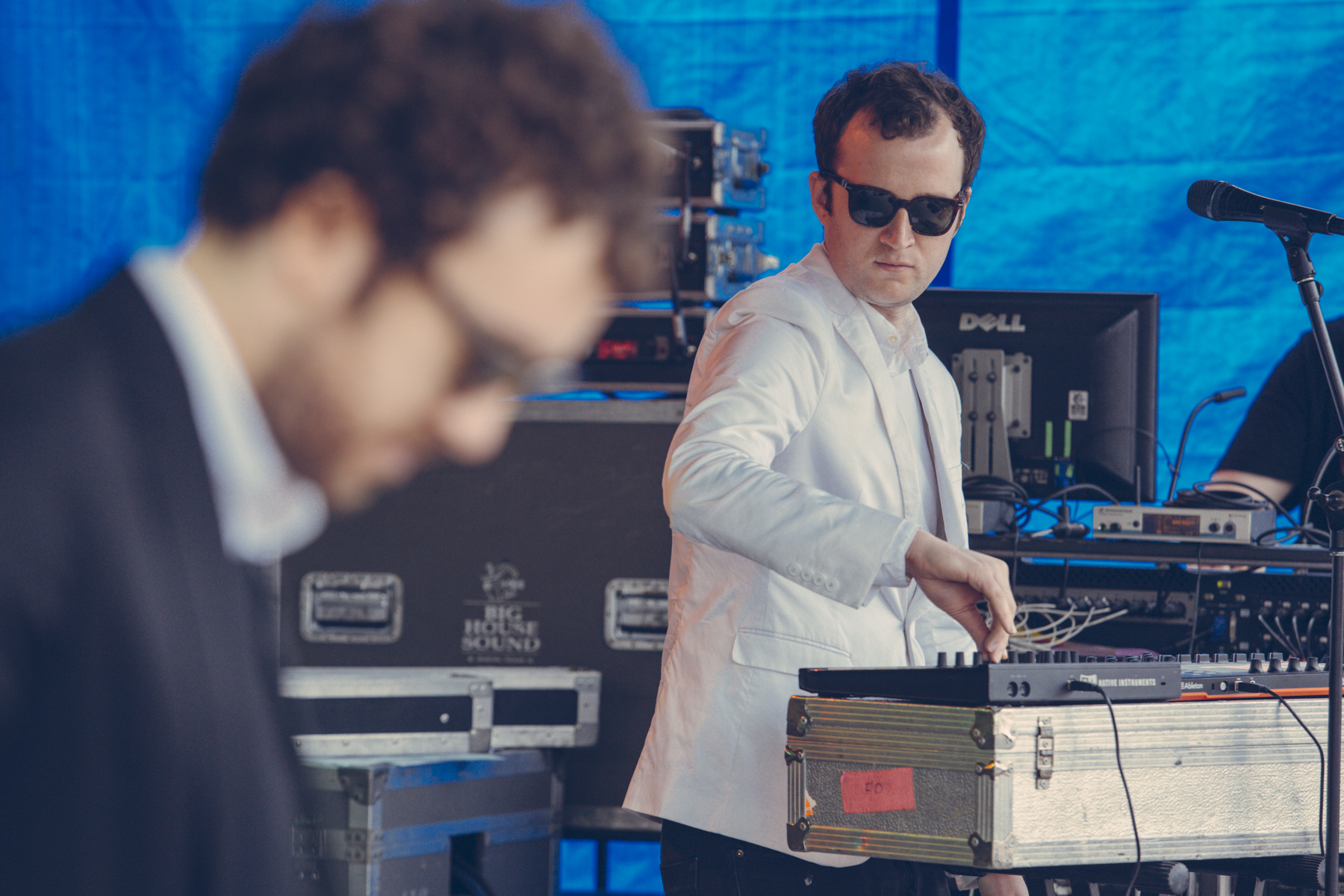 Playing the Grammy Amplifier stage, a white-clad Chris Baio — who previously took the SPIN stage at SXSW as bassist in Vampire Weekend, back in 2008 — helped the Stubb's audience forget the heat with synth-pop gems from his 2015 album, The Names. The standout: a smooth rendition of the tambourine-heavy "Needs." — R.B. 
Vince Staples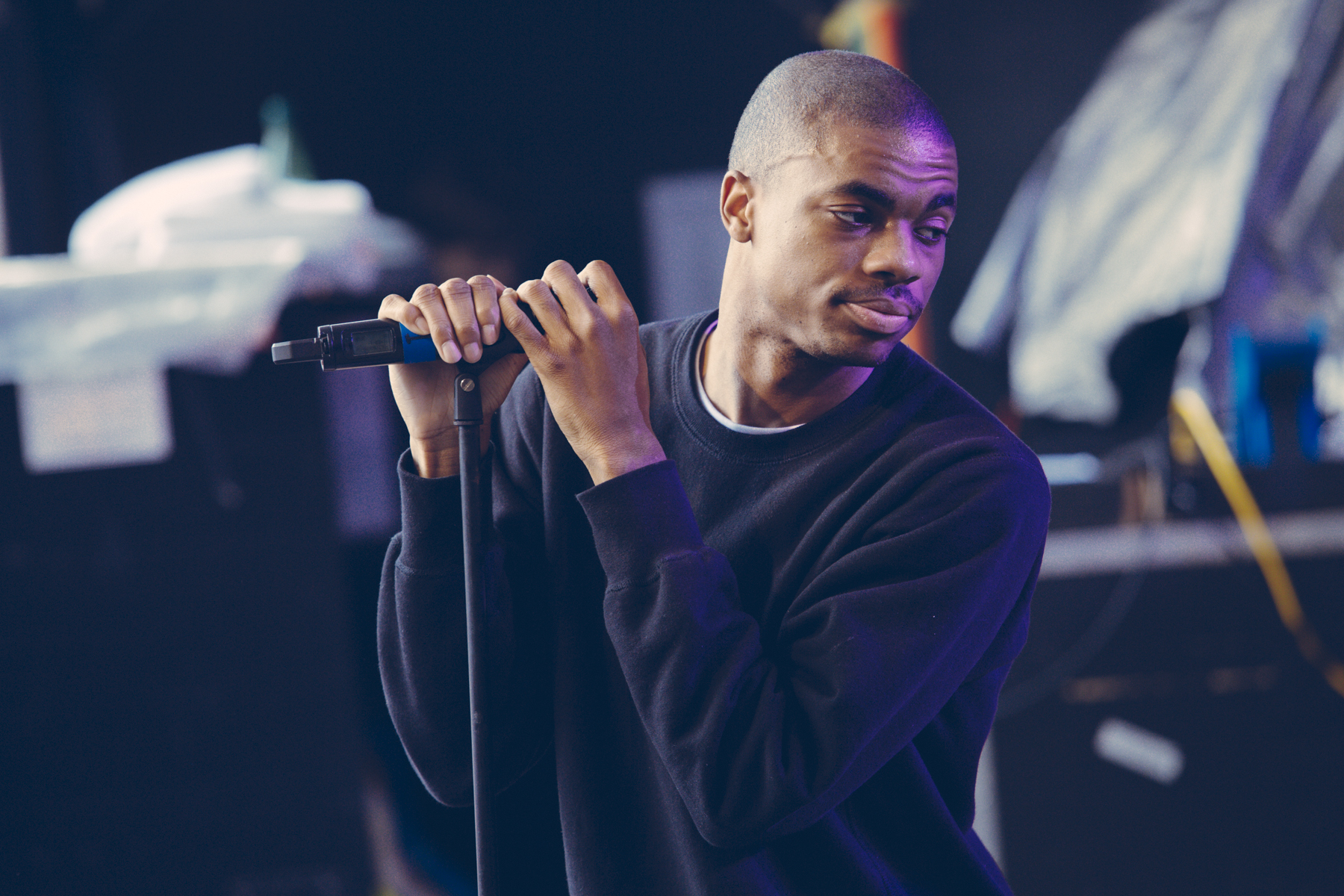 Though his set was pushed to earlier in the day due to a time conflict — the SXSW curse that afflicts us all — Vince Staples showed no shortage of star power. The Summertime '06 MC delivered slamming, affecting rhymes during his main-stage performance, while cracking jokes at the expense of the crowd, who took a minute to warm up, as well as continuing his jabs at Spotify ("Go download the app on your phone!" he yelled). The 22-year-old ripped his way through LP highlights like the droning, DJ Dahi-produced "Lift Me Up" and the stuttering, audience-pleasing "Hang N' Bang," leaving us craving a Summertime sequel — which, thankfully, Vince is reportedly already working on. — BRENNAN CARLEY
Deftones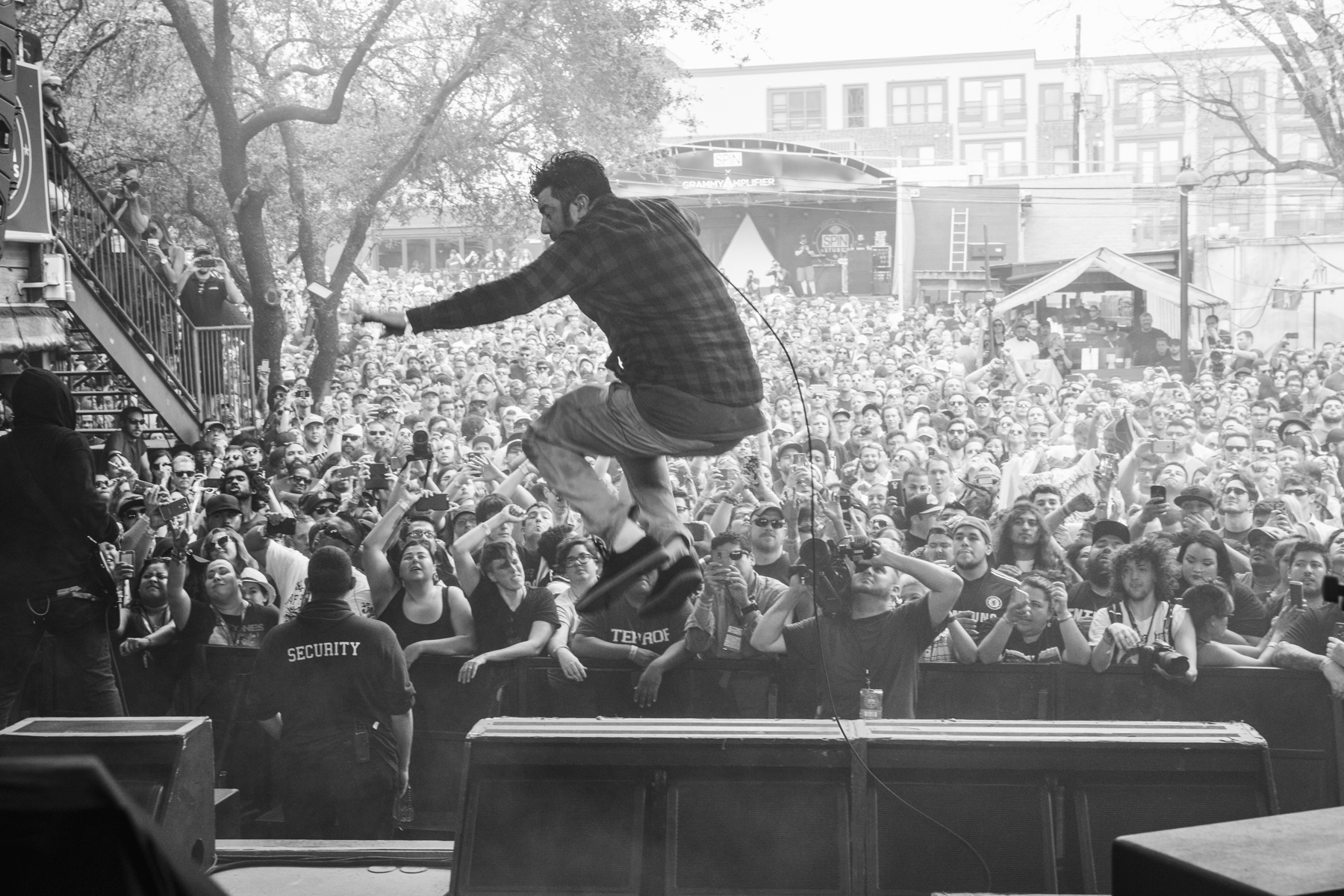 No Stubb's act drew a larger crowd than headlining alt-metal noisemakers Deftones, who are due to release their eighth studio album, Gore, on April 8. Onlookers poured in to throw the horns and witness the Sacramento quintet blast through new singles "Prayers / Triangles" and "Doomed User." At one point, they even wove a blistering cover of Drake's "Hotline Bling" into their set, and veteran rapper Bushwick Bill joined the crew for their White Pony single "Digital Bath." Best of all, the band acted exceptionally enthused to be there, noting that this week was their first-ever visit to SXSW. Hopefully it won't be their last. — R.B.
D?WN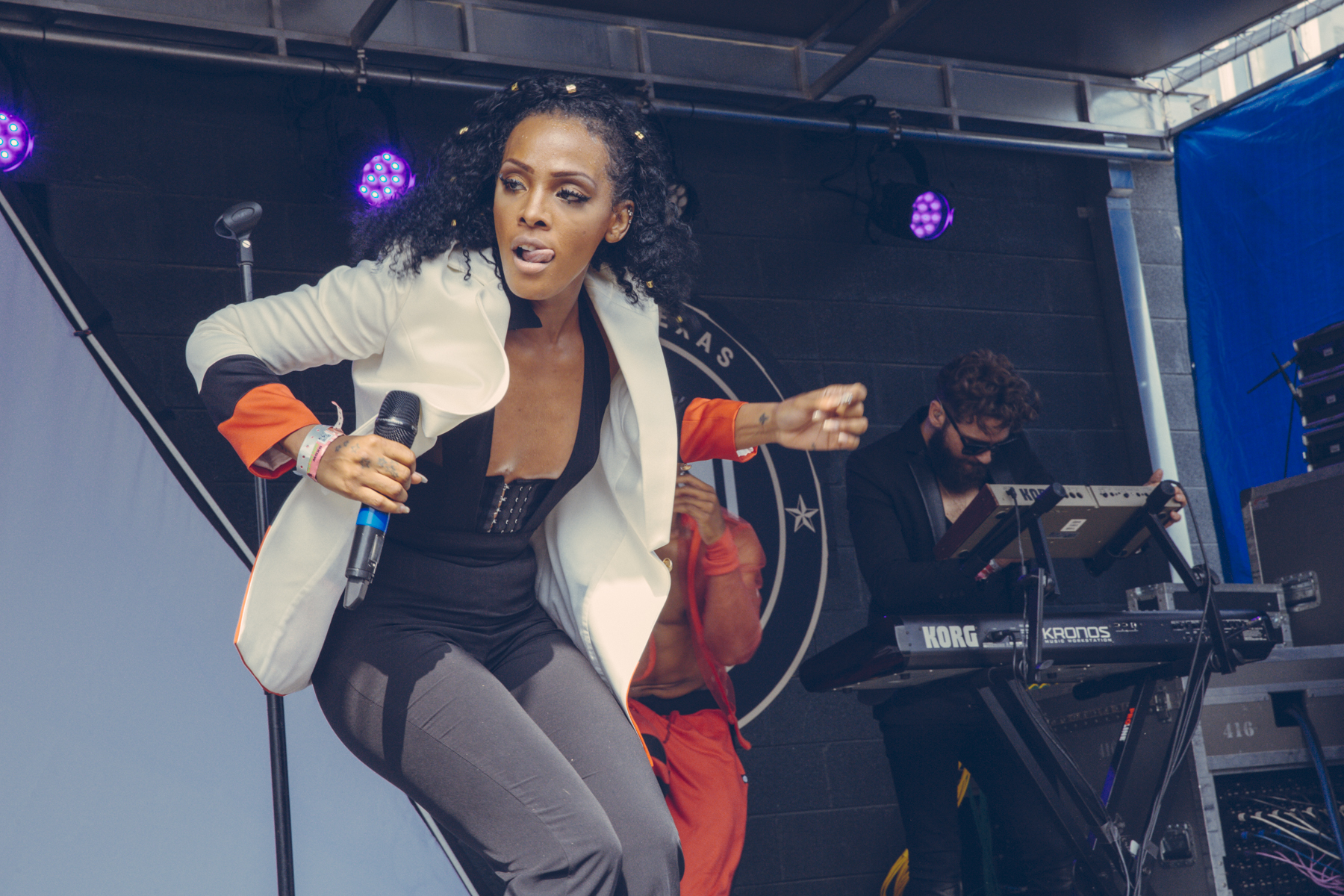 Though a chunk of the crowd notably wandered dazed from Deftones' raucous main-stage set, enough onlookers found their way to D?WN's particularly precise blend of R&B and electro-futurism. Running through a lean set with two backup dancers and a live band, the former Danity Kane member (who was always too good for the group anyhow) sang with impossible strength as she writhed around the stage, always locked into choreographed place. — B.C.
CHVRCHES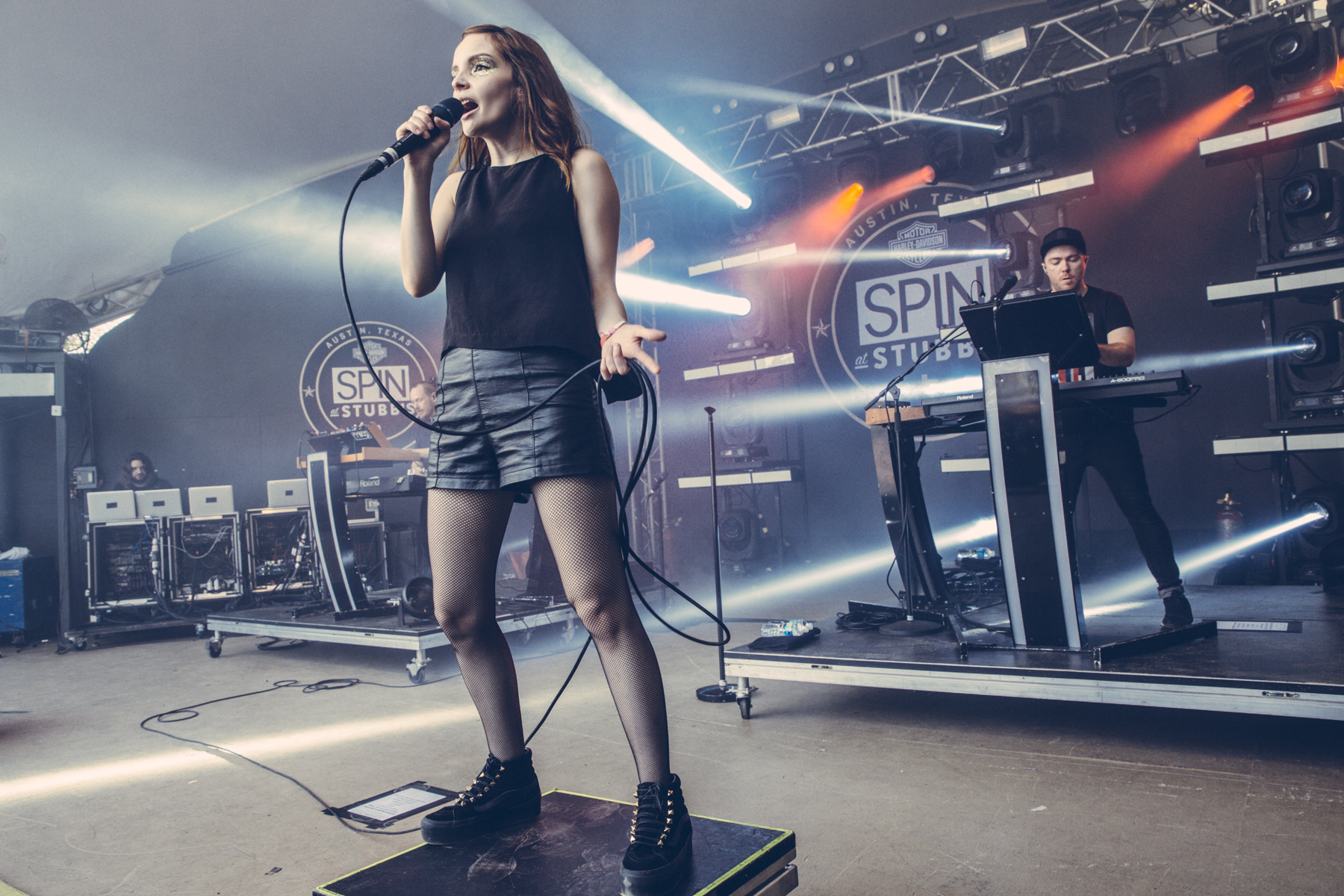 Leaning heavily on Every Open Eye bangers like "Clearest Blue" and "Bury It," CHVRCHES were the first SPIN at Stubb's act to ever go from support to headlining, and their set proved they'd earned the jump. Between bantering with the audience about a Broad City doll that'd been thrown onstage (and fanning out hard over Deftones' set), the Scottish trio ripped and crashed and tore their way through a 45-minute whirlwind of emotionally resonant, incisive material. Theirs was the portion of the day that finally cracked through the cloudy Austin sky as sunbeams bursts down upon them. They deserved every inch of the limelight. — B.C.