For stylist to the stars Petra Flannery, fear does not enter her lexicon. The Los Angeles based Flannery lives for taking risks, and like a soloing guitarist, styling musicians offers her the chance to go wild. For the week of March 16-18, Flannery was behind the scenes at the Music is Universal styld.by Gap, presented by Universal Music Group and Marriott Rewards, music and fashion event in Austin, Texas. Performing artists ranging from hip-hop (BJ the Chicago Kid) to alt-rock (Grizfolk) were styled by Flannery in Gap denims and tees. Watching Flannery work is simultaneously calming and exciting. Flannery burns a scented candle (something sweetly vanilla) before each artist arrives, and she takes her time sizing up each subject with an expert's eye. She doesn't push, but for the best results, she gets artists to step outside their comfort zone. We caught up with Flannery at the Music is Universal event to find out what's hot, what's not and where she stands on man buns.
Was there a "eureka" moment when you first fell in love with fashion?
I always had it. I think I was born with the gene. I grew up just outside San Francisco in the '70s, which was a very cool place and time. It was a cool mix of high and low, with the hippie influence meeting downtown chic.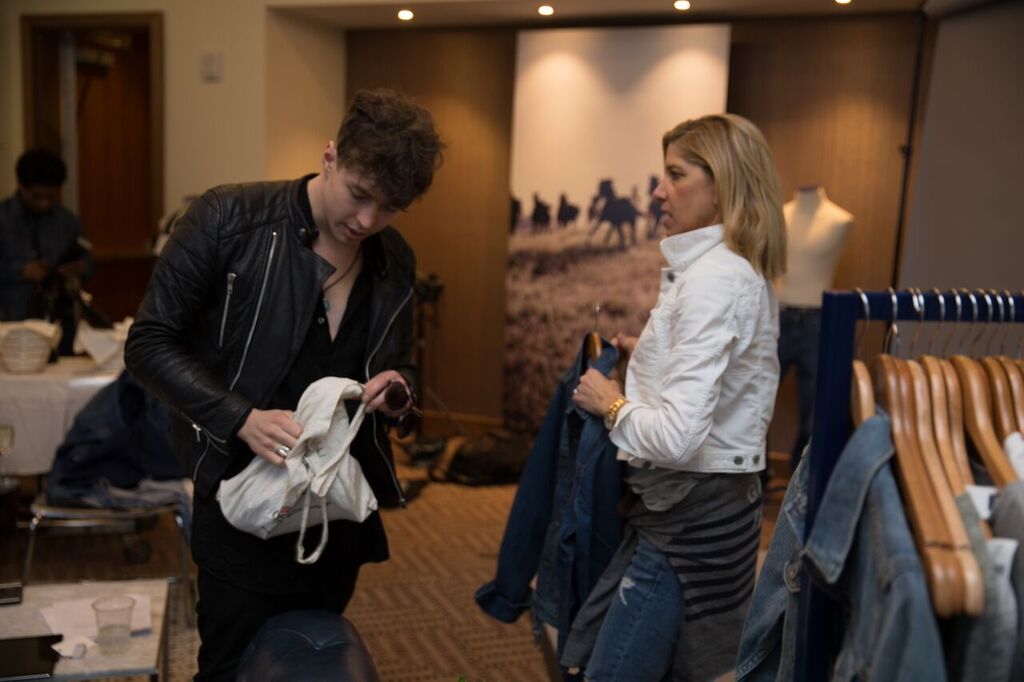 How much homework do you do on someone you're going to style? Have you studied the Music is Universal artists?
It helps to have a little background. When I first meet with them, there's something that clicks. I need to see them in person to see how they wear clothes, and what makes them comfortable. There's a lot of energy that goes on with trying on clothes. If I see them gravitating towards something that they might not be totally comfortable wearing, I like to build off of that. It's like guys with skinny jeans. They may not be immediately comfortable with the idea, but once they try them on, they might say, "Hey, I love this!" I love that energy.
A lot of style has to do with confidence. If you're comfortable, it's going to exude. I want them to be comfortable and perform their best. Here, I'm trying to mix Gap wear with everyone's individual style. It's not a complete transformation as I'm complementing what they already have going on. I want them to embrace their personal style. For the bands and style sessions here, I've tried to do some homework. I've really been inspired by bands that have come through here, like Grizfolk. I started listening to them and they're amazing. This whole experience has really opened me up to a lot of new music and different genres. Grace Mitchell is amazing. These guys are the next wave of music.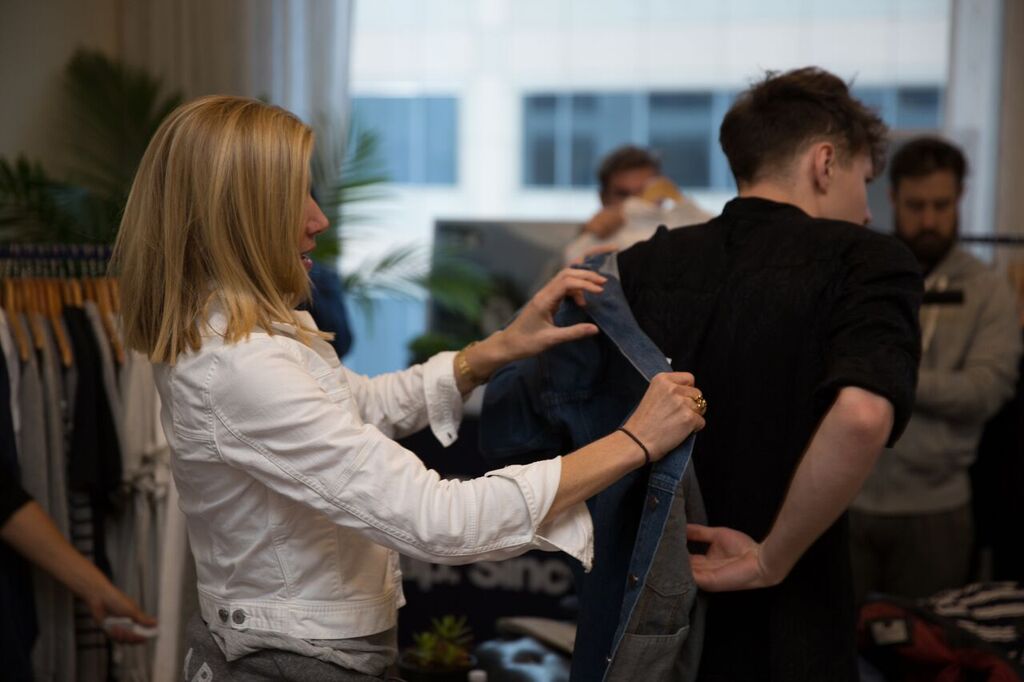 Do you look to festivals for style inspiration?
Definitely. Designers go there for inspiration. The people at festivals set a tone. Lately I've been seeing little neckties and people personalizing things. What's great about the festivals is that there's an atmosphere of freedom. It's a freedom of style.
How are you approached by clients? Do you have a vetting process or is there anyone you won't work with?
It comes down to, "Am I the right person for this client?" There's a little bit of chemistry that has to happen. We have to both inspire each other.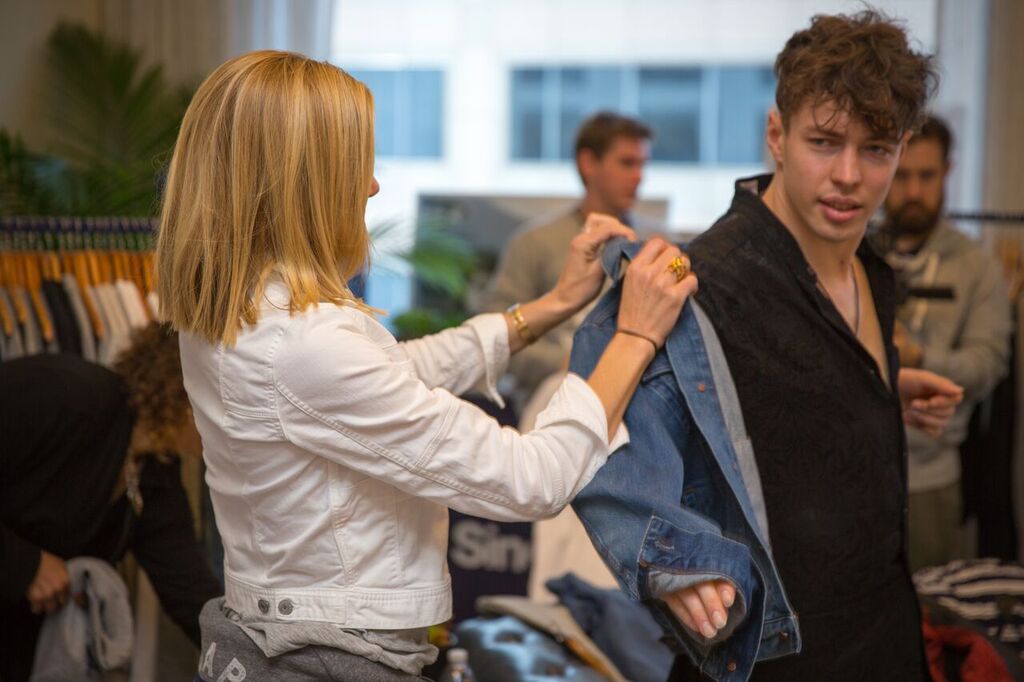 Who would be the greatest challenge? Someone with crazy style like Elton John?
He would be cool because he has so much personal style. He's not afraid of color or embellishments, so I think it would be fun. There are no boundaries and everything he wears is kind of happy. He seems like he's always having a good time so I think we would work well together.
Do you have a proudest style moment?
Emma Stone at the Golden Globes is one of my favorites. That look garnered so much attention. It was like, "Oh my gosh! Emma Stone's wearing pants on the red carpet!" She's young, and it was a look that was very fresh and modern. She pulled it off because she has a lot of confidence and wit. It was a great moment. We've been working together for nine years, so we've had a total evolution. When I work with someone and have that history, it gets easier and more fun because we can take more risks.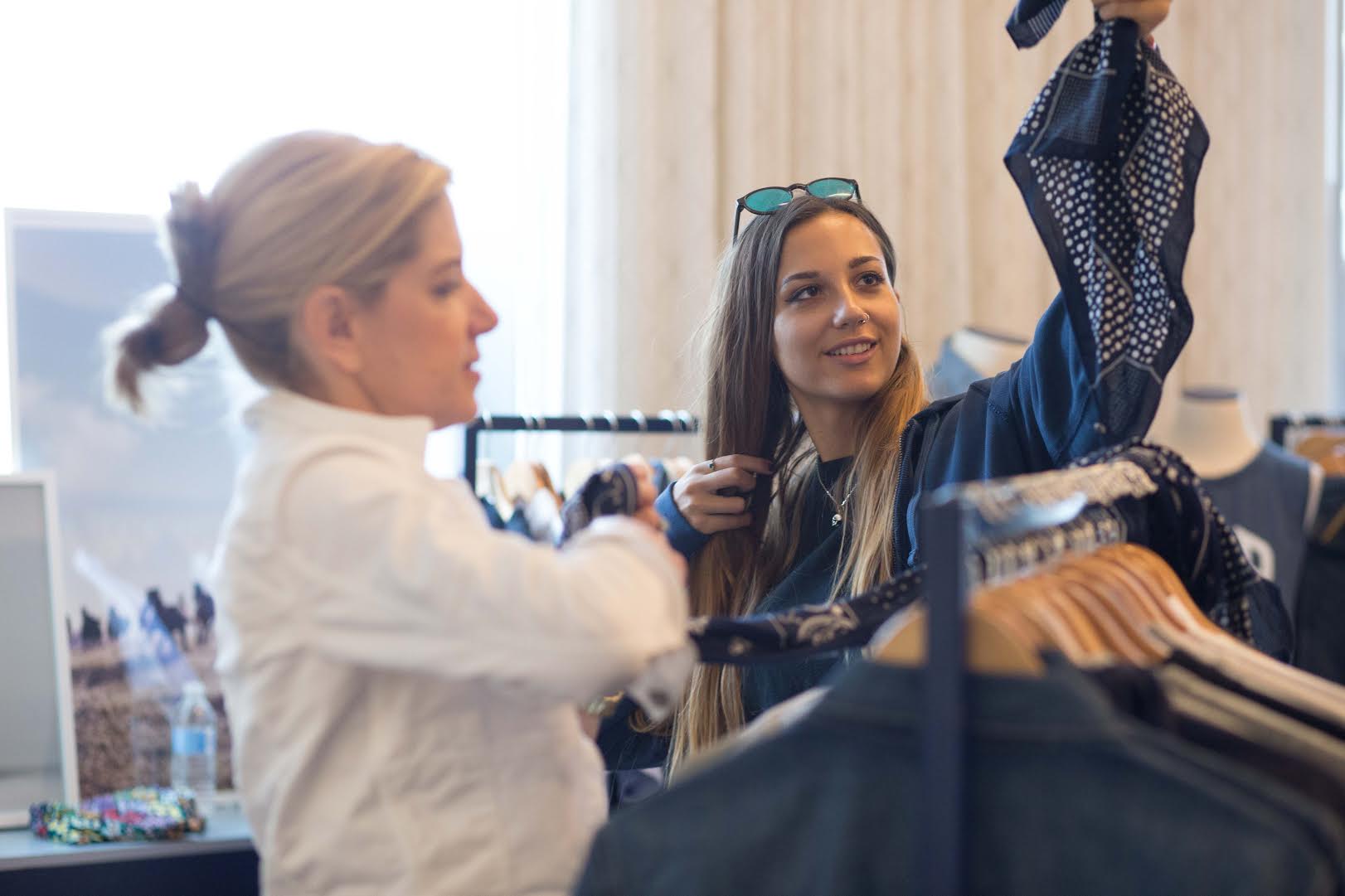 How about a most memorable style blunder?
I've done things that have been on the "love it/hate it" lists, but I never really mind that. That means we took the risk. We've erred on the "love it" side mostly, but I kind of like both, because it means people are paying attention and seeing something different. I like shaking up the carpet. If everybody looked the same it wouldn't be as fun. With social media, people shy away from things because they're afraid.
What trends are you loving this year?
For females I'm liking things that are taking nods to the 70s, in terms of color and beading. We've seen so much modernism, and I'm liking this trend of girlier, embellished moments.
Do you detest man buns?
Not at all! I work with Andrew Garfield, and he was sporting one for a while. That's when I got into it. He had this Givenchy suit on and I was like, "Oh…I kinda like the man bun!"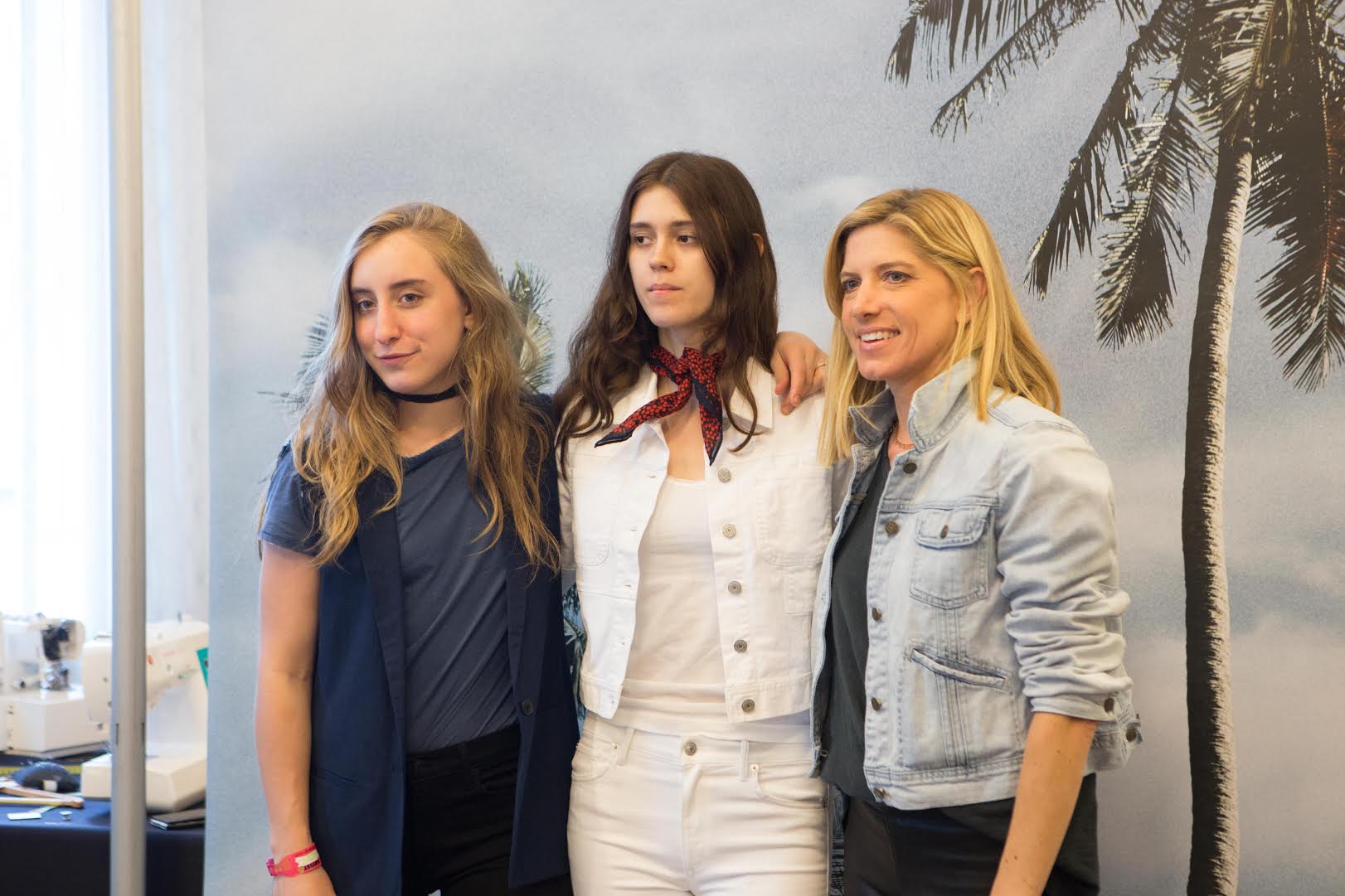 Stay tuned for more upcoming interviews and artist features from the event.