As soon as Kacy Hill touched the mic on the second day of the Music is Universal styld.by Gap, presented by Universal Music Group and Marriott Rewards, music and fashion event in Austin, Texas, the room became pin drop silent.   Hill looked refined in a sleek red velvet jumpsuit, the elegance of it all belying her 21 years of age. Her style matched the performance; lush, lithe and cool. Delicate harmonies and sweetly powerful vocals are unadorned on stage, as Hill is a chanteuse in the classic sense. She's a natural on stage, cool and confident for someone who literally just started performing live in February (opening for U.K. singer/songwriter Jack Garratt). What's so remarkable about all this is that if you only scanned Kacy Hill's bio (a former teen model and Kanye West backup dancer) the natural temptation is to expect pop perkiness over haunting falsetto and glitchy R&B. Hill's debut EP, last year's Bloo, is remarkably assured, a wunderkind as confidently stylish as she is talented. We caught up with Hill after the show to discuss style icons, confounding expectations and her collaboration with the heavily-hyped Garratt,
When did you first put pen to paper for Bloo?
I wasn't even mindfully working on an EP. I've been working on an album for the past two years and I wanted to put out an EP before that. Bloo is a collection of songs that I really liked, but didn't know if they fit on an album. They needed their own life.
Was this your first time really getting your hands dirty in the studio?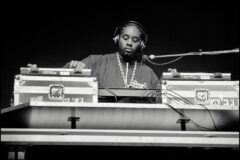 I got signed really early and I had never really worked in a studio before. All of this is a "first" for me. I learned a lot. I was thrown in the studio with a lot of different people. Most didn't work out but I found magic with a few. I had to figure out what sound I wanted and also my identity as an artist. A lot of people assume I'm on Kanye's label for a reason other than the fact that I like making music and apparently I'm good at it. My modeling and Kanye's Yeezus tour has nothing to do with my music. That's a separate identity from what I am now. That part of my life was someone else's creative expression. I was only a part of it. Now I'm able to do what I want to do, and I'm able to express myself in a way that isn't on someone else's terms.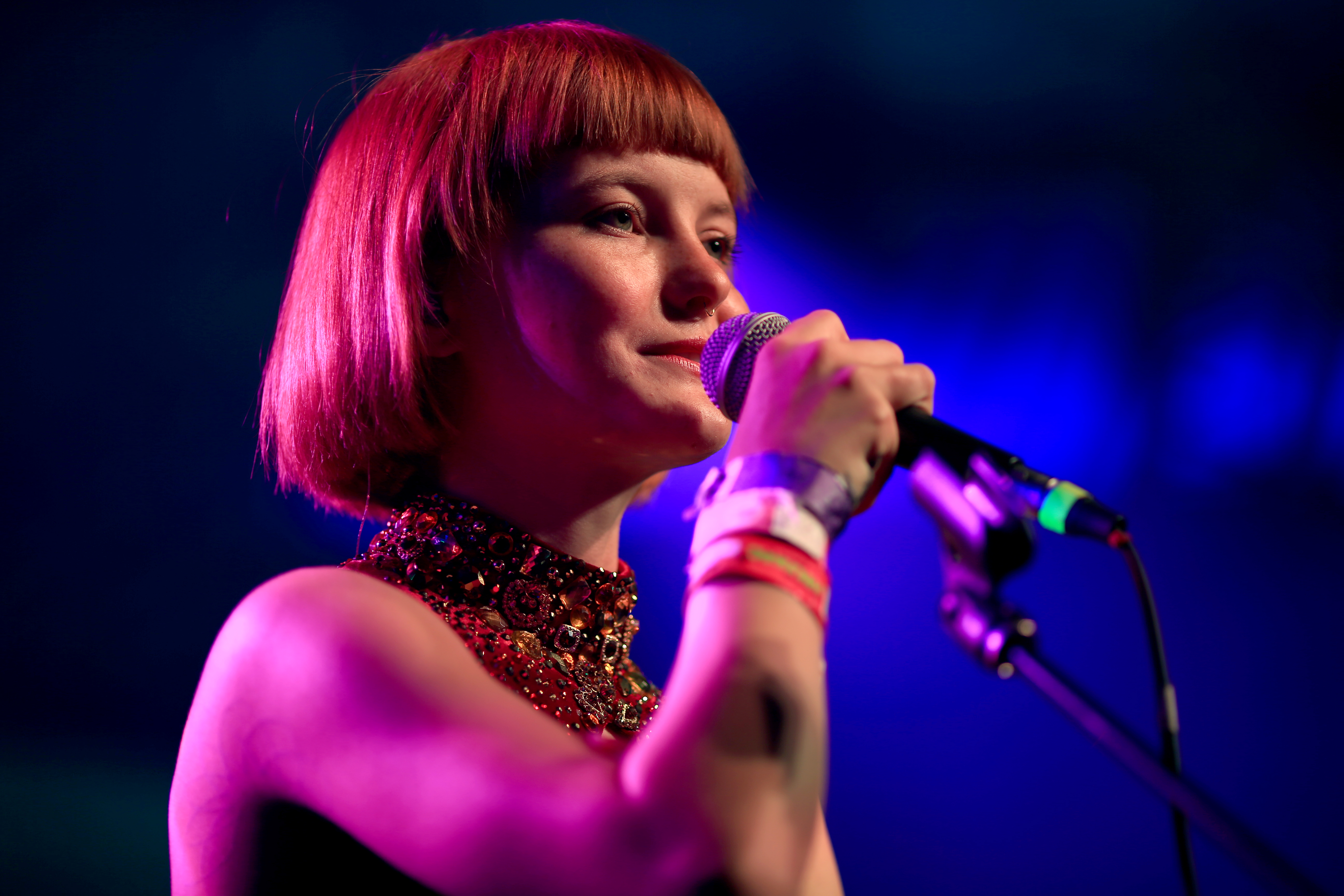 Who are your style icons?
Maybe it's because we both have red hair, but I think Florence Welch [Florence and the Machine] is the ultimate female musician. Annie Clark of St. Vincent is another. They represent the ultimate empowered, modern woman. They're strong and take control of their sexuality in a way that they don't even have to explain themselves. There's a way to handle the world with grace, and they do it really well.
How did you and Jack Garratt come together? Do you share similar pop culture tastes?
We definitely share the same tastes, but we were put in the studio through Rick Rubin. He's a big fan of Jack's music and he heard mine really early on, so he just threw us in a studio thinking, "This might be interesting." Now I'm opening for him on his U.S./U.K. tour and he's producing my album. It's been so cool to watch him grow. He's exploding.
I got a Kate Bush vibe from your live show.
It's never a conscious thing. I didn't grow up listening to Kate Bush. I can't pinpoint one influence in my writing. I listened to a lot of '90s alternative rock. I don't think I heard rap music until I was 14.
Are you in love with performing live now? Do you feel like taking a quick break?
I just can't wait to hop into it. I had no idea how much I'd love performing live until I actually did it. Now it's my favorite thing ever. I just want to tour the s**t out of the new record, make it as good as can be, and then make more music! I like doing what I do so I'm just looking forward to continuing to grow.