Last night, Music is Universal presented by Marriott Rewards Styld.by Gap, kicked off in high-fashion bathed in warm Americana. Spanning four days, Music is Universal is activating throughout the JW Marriott. The vibe is fun, playful and upbeat, as banquet halls and convention rooms are transformed into live music experiences. The Gap pop-up shop, complete with mini record players spinning kick-off party headliners the Avett Brothers and Ryan Adams. Needless to say, there's also enough denim available for purchase to line your closet for a lifetime. Gap's symbiotic relationship with music traces back to the brand's 1969 flagship store in San Francisco, where LPs and 45s were sold alongside denim and skinny boot cuts.
There's obviously no shortage of things to do in Austin this time of year, when thousands of bands and fans are descending upon the city for music festival events. The Music is Universal activation is thankfully a respite from the craziness. The festivities started proper on Tuesday, March 15, with a Marriott Rewards poolside DJ Bash featuring a live mural painting by contemporary artist Yoon Hyup and exclusive sets from El Dusty, Prince Fox, and Mayer Hawthorne spinning from, you guessed it, a custom denim-fabricated DJ booth. For the active and/or bleary-eyed, poolside yoga is offered from 10am-11am.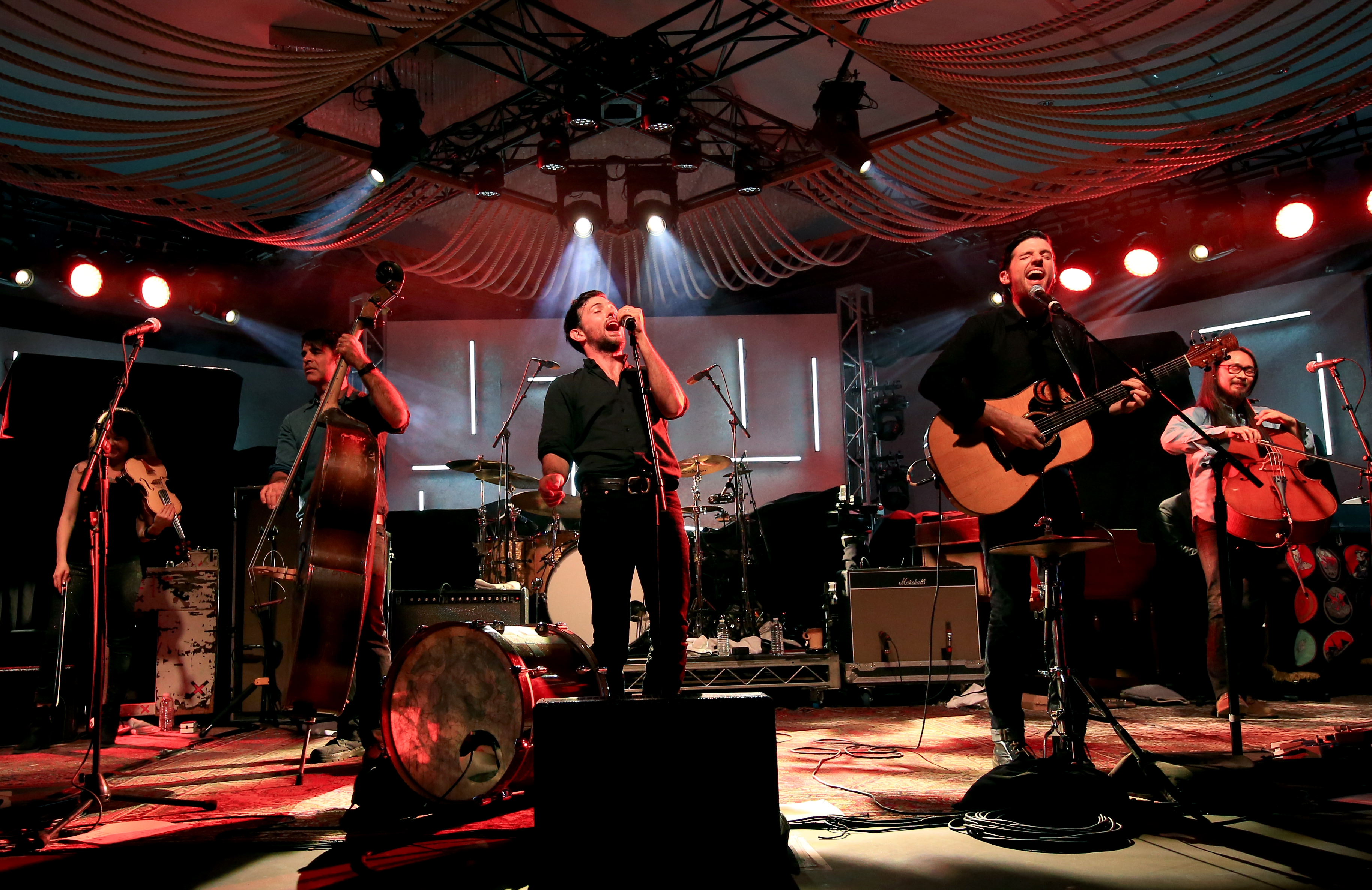 At Music Is Universal presented by Marriott Rewards, it was all about headliners the Avett Brothers and Ryan Adams last night. Attendees ranged from silver fox couples to post-millennials, all smiles and giddy anticipation. "I heard Ryan is going to sit in with the Avett's," a young woman celebrating her 21st birthday, excitedly gossiped. That didn't happen, but the seven-piece Avett collective delivered a hell of a set, turning the massive hotel space into an intimate hootenanny, complete with upright bass, banjo and kazoos. The elder bluegrass/folk/Americana outfit played tracks from their upcoming album True Sadness, and while the album and song titles, including "Divorce Separation Blues," sound like bummers, brothers Seth and Scott Avett continue to mine joy and optimism from homespun strife.
Closing out the night was veteran alt-country hero Ryan Adams, backed by his latest formation the Shining. Decked out in classic denim jacket and tousled hair, Adams deftly morphed from raucous to plaintive, navigating a career-spanning set. Highlights included fiery opener "Gimme Something Good" and 2002 Demolition fan favorite "Dear Chicago."
Stay tuned for more daily updates from Music is Universal in Austin.