Will Toledo, the main brain behind Car Seat Headrest, is glad that it's not 2013 anymore. A few years ago, the bedroom-pop luminary was in a "purgatorial" state as he prepared to graduate from Virginia's College of William & Mary, where many of his friends from the class ahead had left to figure out post-college life. Toledo, a Virginia native, was afraid that he wouldn't. "I knew there wasn't an office job I wanted to jump into or anything, or a career, other than music," the 23-year-old tells SPIN over the phone from his current home of Seattle. "That's hard to prepare for when you're graduating college."
It was during this liminal period when Toledo wrote the bulk of his forthcoming record, Teens of Denial, which arrives May 20 via Matador and follows last year's similarly named compilation record, Teens of Style. Before his signing with the New York- and London-based label, though, Toledo had been writing a series of melancholic, self-deprecating songs as Car Seat Headrest ever since his transition from high school to college in 2010. Over time, they amounted to 11 albums on Bandcamp.
Ironically, while writing what would become his first label-released full-length, Toledo was dissatisfied with his progress. "[Writing Teens of Denial] was actually one of the longest processes I've had of writing an album," he says. "I wasn't writing anything I was happy with. I had a bunch of stuff to deal with and life plans to make and amongst all of that, I just wasn't in the right emotional state to really be writing music and be happy about it."
But Toledo continued to write, usually while doing everyday things like biking through colonial Williamsburg to get to class during his senior year at William & Mary. From there, he got the gentle album closer "Joe Goes to School" — one of the many points where his mononym'd alter ego appears. Toledo explains he first found "Joe" by Googling the phrase "Teens of Denial" to ensure no one else had already used it as an album title. "One of the first results was this About.com article on dealing with teenagers who are in denial — [the song title] '(Joe Gets Kicked Out of School for Using) Drugs With Friends' was a direct quote from that article."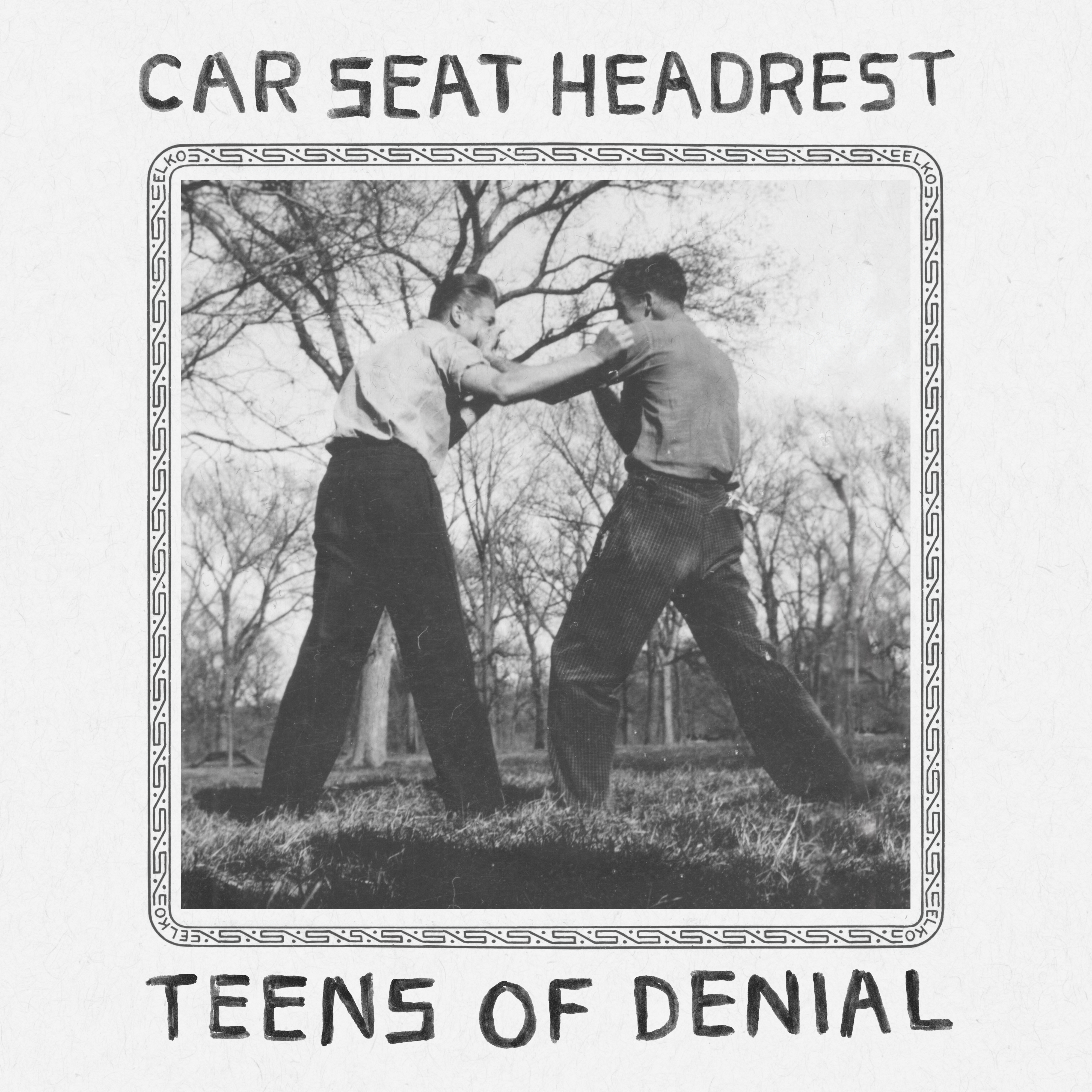 Toledo builds a lot of his lyricism around cherrypicked verbiage from things he reads or friends say in passing. "The other 'Joe' song, 'Joe Goes to School,' that title came when one of my friends was trying to remember the title of 'Drugs With Friends,'" he explains. "He was like, 'And that one song, 'Joe Goes to School.' And I'm like, 'That's not the title at all, but I like that.'"
Though he wrote the majority of Teens of Denial in his old house in Williamsburg, Toledo wouldn't have a chance to properly record any of it until he picked up and moved across the country to Seattle, where, about a year later, he hired a backing band — guitarist Ethan Ives, drummer Andrew Katz, and bassist Seth Dalby — and Matador took notice of self-recorded albums like How to Leave Town (2014), Nervous Young Man (2013), Twin Fantasy (2011).
His new label then hooked Car Seat Headrest up with Pacific Northwest super-producer Steve Fisk (Low, Soundgarden), who recorded Teens of Denial at Soundhouse Recording Studios and Avast! Recording Company, then mixed at his own house just a couple of blocks away from the studios in Ballard, Seattle. "That's one of the reasons why we worked with Steve," says Toledo. "Because I wanted to do it locally — I figured it's our first studio experience, and I wanted to ease into it."
Excited though he was, Toledo, who had always self-produced, needed to adjust to Fisk's mixing style. "We butted heads a little at first," Toledo says. "I was trying to do more in the mixing process than he was really used to. That's when we fell into a rhythm and got used to each other's styles. I learned to let go and let the album be what it's gonna be and not keep endlessly tweaking it."
The result is a guitar-heavy collection of sweetly sardonic songs that stretch anywhere from a minute and a half to 11 minutes. And Toledo isn't shy about his influences, a major one being power-pop vets the Cars, whom he straightforwardly references by working a piece of their 1978 classic "Just What I Needed" into his own semi-meandering "Just What I Needed / Not What I Needed."
"I've always liked quoting from other people," Toledo says. "When you write something that feels like another song that you're thinking about, it almost seems better just to go and quote it directly. Sometimes it allows it to hit the listener in a way that it wouldn't otherwise."
Now with a record deal, a full band, and a new album on the way, Toledo could soon find himself inspiring younger musicians. But hopefully Car Seat Headrest acolytes won't encounter the same kind of quarter-life crisis that he did. Whatever future obstacles Toledo runs into, though, nothing compares to the end-of-college confusion and aimlessness he faced three years ago, a period he's grateful to have grown past.
"[Teens of Denial] wasn't really the album that I wanted to write — it was the only album I could write [at the time]," he says. "I'm glad that it ended up being a phase rather than defining who I am forever."