Fans of the Montreal post-punk outfit Ought may be taken aback by lead singer Tim Darcy's new collaboration with aural experimentalist Andrea-Jane Cornell. Gone are the catchy hooks, synthesizer riffs, key changes, time signatures, and beats — all that remains by way of pop music is Darcy's trademark lyrical delivery, and even that lovable sneer is dialed back in deference to an increased focus on spoken word and soundscape.
Too Significant To Ignore, out March 18 via NNA Tapes, is a decidedly avant-garde re-branding for the rock musician. It's an attempt to recapture intellectual integrity from outside of the popular landscape, and perhaps a hyper-cerebral exercise that runs the risk of falling on deaf ears. Darcy and Cornell are not, however, asking, "Who cares if you listen?" Their response, after all, is tongue-in-cheek: it's Too Significant To Ignore. Take that as you will.
What's impossible to ignore is how the album showcases and combines the talents of its two creators: Darcy's East Coast poetry à la John Ashbery and Allen Ginsberg, and Cornell's West Coast synthesizer practices in the mold of Terry Riley. Cutting lines like "an uneven coat of paint is better than another day of feeling like you did nothing at all" from "Cosmetic Sadness" recall the existential musings of Jack Smith ("Why shave when I can't even think of a reason to live?"), and tackle similar feelings of dejected first-world malaise with self-consciousness. Just take the first track, "This Cafe (Is Not Anonymous Enough)," which reads like the frustrated tweets of a distracted Starbucks screenwriter, and it becomes apparent that the space from which Darcy writes is hyper-aware, yet not insincere.
On the other end of the spectrum lies Cornell's instrumental counterpoint, which paints Darcy's words with imposing dissonance: the type of drone and noise that, as composer Pauline Oliveros wrote, makes her "EARS FEEL LIKE CAVES." These caves are spaces, emotional and personal, to explore through one's own volition arenas for experiences you ignore at your peril. Of these aural journeys, Darcy and Cornell tell SPIN: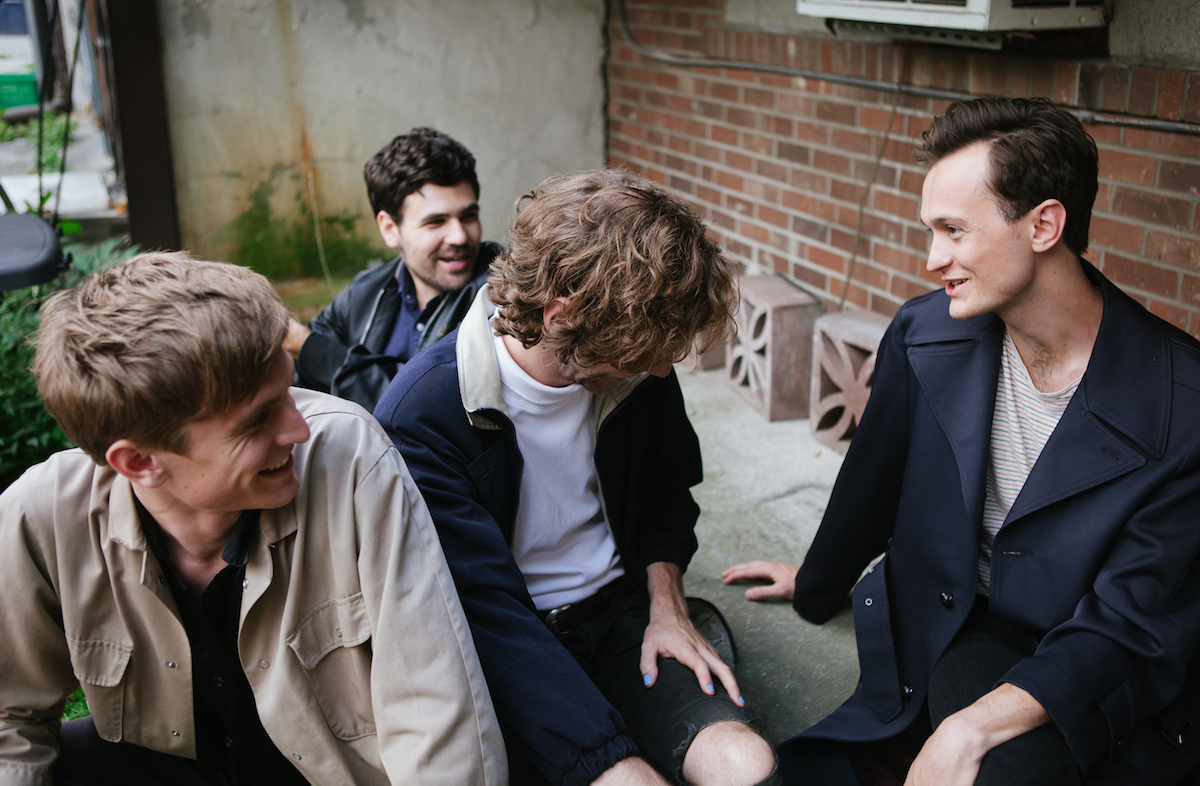 It can be said of folks living in Montreal and making music that having a project with someone is the only surefire way to actually see them. We started working together informally with live improvisation sessions on CKUT Radio, where we both worked at the time. This lead to making long form semi-structured instrumental improvs at these sleepover drone nights at The Plant, where we first performed as A Freedom Earth Tower Satellite.

We talked about using elements of the places we were playing live shows in as sound sources, like fans and fridges and the resonance of window panes, and processing them live to create a bed or swarm of static and hum. There are some remnants of this idea deep in the layers of Too Significant To Ignore, such as a long sample of AJ's fridge gurgling in "Cosmetic Sadness". We spent many an evening in our living rooms, kitchens, and eventually the pieces started coming together in AJ's tiny jam room in her apartment as we were preparing for our first live performance where many of the pieces on the album took their initial shape. The pieces continued to take form in a rehearsal space where Tim and a bunch of bands practiced at the time, where we could play as loud as we wanted to and get lost in long form explorations that were finally reduced to the tracks that appear on the album.

Both musically and lyrically there is an accordion of tension and release throughout the record. We feel that the album takes you on a journey that has unexpected twists, turns and revelations. It's both a comfortable and uncomfortable journey, where one track goes into another and sometimes those transitions are smooth and others time jarring. Thanks for listening.
Stream Too Significant To Ignore below, and check it out when it is released on March 18, via NNA Tapes.