Belying their Warped Tour-reminiscent moniker, the Parisian trio Wall of Death is bringing psychedelic rock States with the epic "Blow the Clouds." The nearly-eight-minute trip is the third single from the band's ten-track sophomore album, Loveland, expected March 4 via Innovative Leisure — labelmate Hanni El Khatib produced the record after giving the Frenchies his blues-y, grease-stained stamp of approval.) Of their vision for the release, El Khatib said, "I saw a fresh group that was open-minded and ready to do something drastically different."
Drawing inspiration from Pink Floyd's Meddle, Wall of Death's Loveland fully embraces an "underwater sound," especially on this track, which features wailing guitars, just enough reverb, and dizzying arpeggios scattered throughout. The band will be returning to the states this April for Levitation (f.k.a. Austin Psych Fest) for the first time since 2013, when they also played the first annual Levitation France alongside likeminded mentors the Black Angels.
Listen to "Blow the Clouds" here, watch the album teaser below, and pre-order the album, Loveland, here.
Find the album art and track list for Loveland below.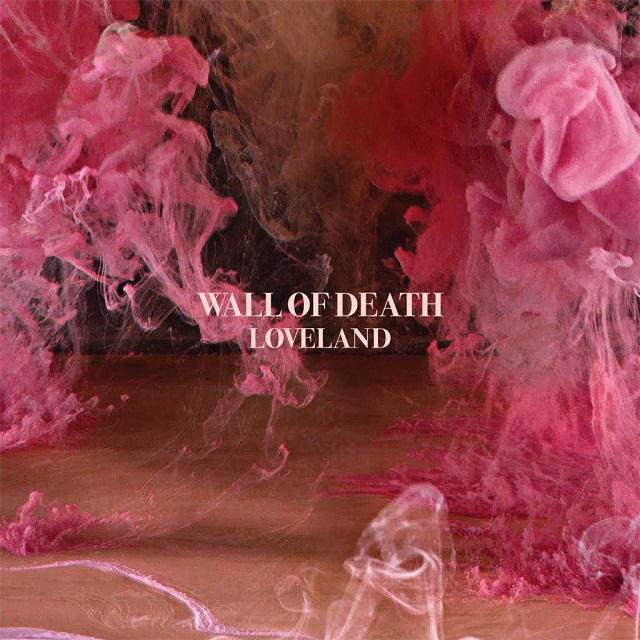 Loveland track list:
1. "Loveland"
2. "For a Lover"
3. "Mother Tongue"
4. "How Many Kinds"
5. "Blow the Clouds"
6. "Dreamland"
7. "All Mighty"
8. "Little Joe"
9. "Chainless Man"
10. "Memory, Pts. 1 & 2"