The further from their peak we get, the crazier it feels that Guns N' Roses ever happened. The Los Angeles-bred group behind the most streamlined, gut-punching street-rock singles and the most artistically confused orchestral epics (and their accompanying music videos) of their era, GN'R were too big to fail, and too failed to stay big. They covered the Skyliners and Charles Manson on the same album. They venerated the underground bands that eventually came to destroy them.  They were the most overexposed group of the MTV era, until they disappeared for good. It's a meaningless statement to say that there's no equivalent for Guns N' Roses in 2016 — there shouldn't have been one in 1988 or 1991, either.
But indeed, Guns N' Roses are back this year, in the closest incarnation to their classic lineup that fans have seen in over two decades, with frontman William Bruce "W. Axl" Rose, guitarist Saul "Slash" Hudson, and bassist Michael Andre "Duff" McKagan all in tow. When they play Coachella, they'll be pulling from one of the most fantastic, f**ked-up, and occasionally outright unforgivable song catalogs in rock history — one we've decided to rank all the way from worst to best. In doing so, we largely acknowledge debut LP and accepted fan favorite Appetite for Destruction as the crown jewel in the band's discography, but reject the notion that it cast a shadow over the rest of the band's recorded work — which remained just as fascinating and rewarding, if often grueling, up until the release of 2008's long-delayed Chinese Democracy.
And so, without further adieu, the 79 — yes, only 79, though with songs released in more than one version, we only counted our favorite rendition — commercially released songs in GN'R's history, from the most disgustingly bloated to the most delectably sinful. Hop on the nightrain, and let's get strange.
79. "Sympathy for the Devil" (Interview With the Vampire OST, 1994)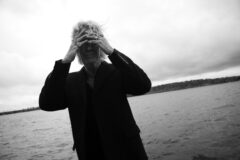 https://youtube.com/watch?v=0tBZFQf–50
Slash described GN'R's cover of the Rolling Stones' classic as "the sound of the band breaking up," and that pretty much nails it. Whereas the Stones are loose and breezy and quick-footed, Guns trudge through their cover — and because the music is so sluggish, Axl overacts to fill up the extra space, his vocal a miserable dramatic interpretation. Gone is the legendary build, and a legendary band with it: This was the last song original members Slash and Duff would play on. — REBECCA HAITCHOAT
78. "Shadow of Your Love" ("It's So Easy," 1987)
Guns N' Roses don't have a ton of non-album B-sides, and based on the thrashy throwaway "Shadow of Your Love," we wouldn't be missing much with them anyway. It's an interesting look at what GN'R might sound like with Motörhead as their guiding light instead of Aerosmith, but not one that leaves enough of an impression to inspire much second-guessing. — ANDREW UNTERBERGER
77. "Oh My God" (End of Days OST, 1999)
Be honest, you do not remember this Guns N' Roses song. You don't remember that it's not really "industrial" other than some faint Crystal Method-style blips underscoring its relative quiet parts. You don't remember that, despite its presence on the End of Days soundtrack slotted directly between Limp Bizkit and the Prodigy, it's far less "nu-metal" than the Korn-y intro'd "Shackler's Revenge" nearly a decade later. You don't remember that Axl gives the Manson-esque chorus his all, just like his pipes always do. You definitely don't remember the disco section. It's just an unusually tuneless GN'R cut; you do remember it's a mess. — DAN WEISS
76. "This I Love" (Chinese Democracy, 2008)
The oppressively overdramatic — yes, even by GN'R standards — climax to Chinese Democracy, and the biggest reason the album feels 40 minutes longer than it actually is. Axl always had Andrew Lloyd Weber pretensions, but his unflattering Phantom envy was never clearer than him howling, "So if she's somewhere near me / I hope to God she hears me" from some subterranean studio. — A.U.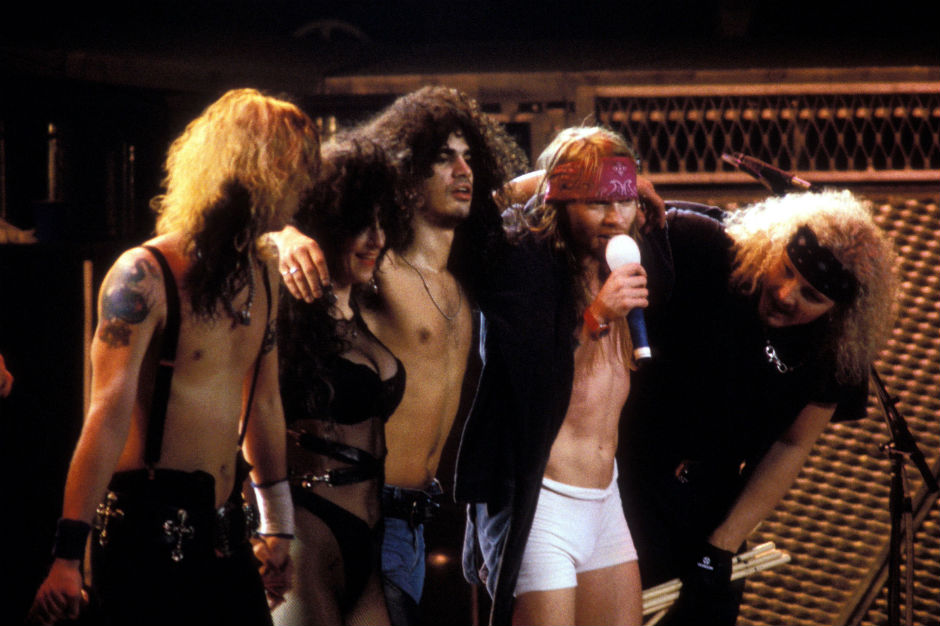 75. "Mama Kin" (Live ?!*@ Like a Suicide, 1989)
Word about Guns N' Roses spread in the summer of 1986, when metal mags started publishing advance reviews of an "indie" EP by the Hollywood phenoms. Anything but indie (it was cleverly put out by Geffen as a limited-edition release), it wasn't even a live recording, the band jokingly adding crowd noise to their existing demo. The tactic worked, as Guns N' Roses were on the lips of everyone in the metal scene as 1987 rolled around. This cover of Aerosmith's classic "Mama Kin" is by-the-numbers, but the energy is palpable, and you can hear a faint trace of the magic that was about to happen on their debut album. — ADRIEN BEGRAND
74. "Back Off Bitch" (Use Your Illusion I, 1991)
A title that could've graced an unfortunately hefty number of GN'R Mk. 1 screamers, and even an uncharacteristically mush-mouthed Axl sounds kind of bored by his own predictability here. — A.U.
73. "Shotgun Blues" (Use Your Illusion II, 1991)
The sort of halfhearted filler that might've been necessary on UYI to balance out the tracks where the band sounds like they're physically opening their chamber valves out onto the tracks, but this song wouldn't even make anyone's 90-minute best-of from the two sets. — A.U.
72. "Black Leather" ("The Spaghetti Incident?" 1993)
A cover of forgotten Sex Pistols' offshoot the Professionals that sorta sounds like the "You Could Be Mine" single played at 33 rpm. Accomplishes the band's mission of establishing their unlikely punk cred, but little else. — A.U.
71. "Riad N' the Bedouins" (Chinese Democracy, 2008)
An incomprehensible character theme for the rock opera that Chinese Democracy most decidedly was not, making the album's second side as confusing as the end of the "Estranged" video. Best remembered today for getting the band sued for plagiarizing nu-gaze producer Ulrich Schnauss, of all people. — A.U.
70. "Move to the City" (Live ?!*@ Like a Suicide, 1986)
https://youtube.com/watch?v=X-V6SLiat2I
A rare sax appearance on a GN'R record, on this swinging original from the band's debut EP. It's slight for early Guns, but it's a better early-band invocation of the Toxic Twins' streetwise strut than their "Mama Kin" cover. — A.U.
69. "Anything Goes" (Appetite for Destruction, 1987)
The song that any insistence of Appetite's All-Killer-No-Filler status conveniently overlooks: an exciting first 30 seconds wasted on a phoned-in chorus and less-than-egalitarian couplets like "Panties 'round your knees / With your ass in the breeze." — A.U.
68. "Prostitute" (Chinese Democracy, 2008)
The Chinese Democracy closer, and for at least its first minute, probably the only GN'R song that would ever make sense as One Tree Hill montage music. "If my intentions are misunderstood, please be kind," Axl pleads, seemingly unaware that he's already at least 20 years too late. — A.U.
67. "Buick Makane (Big Dumb Sex)" ("The Spaghetti Incident?" 1993)
Axl's momentous ego only extends to his need to channel his influences through himself. Thus a solid quarter of his published discography are covers, which have two uses: proving his stature (McCartney, Stones), or honoring his fellow dirtbags. This wah-swallowed 1993 mashup positions GN'R as the historical link between T. Rex at their greasiest and Soundgarden at their most macho-parodic. It's so easy. — D.W.
66. "Knockin' on Heaven's Door" (Use Your Illusion II, 1991)
Guns N' Roses first carted out their cover of the Bob Dylan classic in 1987, and it worked so well that they decided to toss a studio version on Use Your Illusion II. If it faded out on Slash's solo three minutes and change in, the song would have succeeded mightily, but the latter half cranks up the sanctimony with an absurd phone message, preening by Axl, and, worst of all, a gospel choir. It could've been great, but inflated egos killed it. — A.B.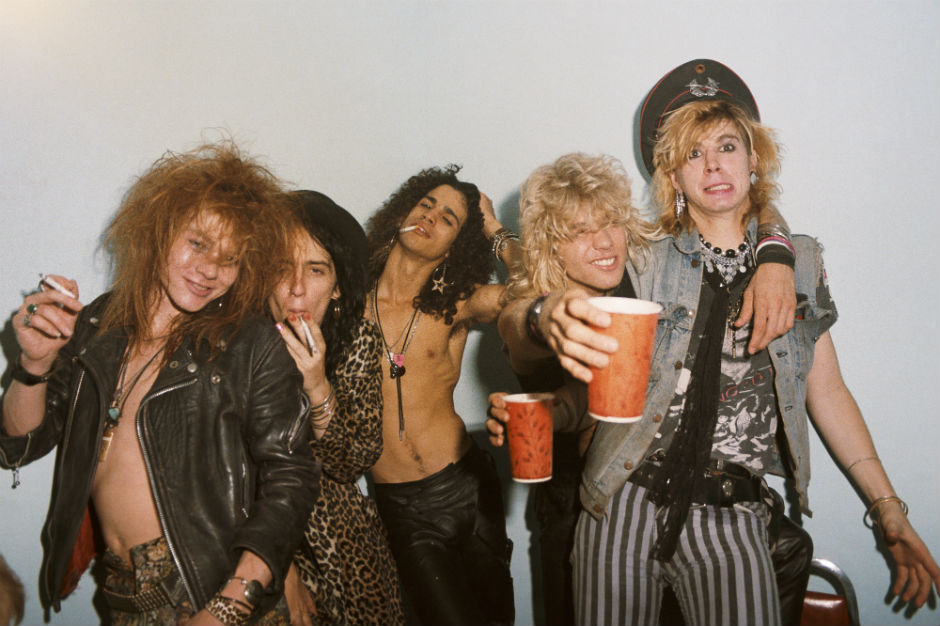 65. "I Don't Care About You" ("The Spaghetti Incident?" 1993)
A charming if inconsequential cover of early-'80s L.A. punk heroes Fear that has fun pretending that GN'R's anger as a band was a lot more righteous than it actually was. The apparent final track on "The Spaghetti Incident?," it's only right that it was ultimately undercut with a Charles Manson cover. — A.U.
64. "Reckless Life" (Live ?!*@ Like a Suicide, 1986)
The most convincing track on GN'R's loud-fast-and-outta-control debut EP, chugging with adrenalizing abandon. Still somewhat anonymous compared to later Guns, but Slash yelling, "Hey f**kers! Suck on Guns N' f**kin' Roses!" as the band's opening statement on wax is perfect enough to secure the song's legacy. — A.U.
63. "Hair of the Dog" ("The Spahgetti Incident?" 1993)
Though most of the band's Spaghetti Incident cover choices were crit-respected acts from the punk and glam worlds, the band was honest enough to throw in one '70s middle-of-the-gutter classic with Nazareth's "Hair of the Dog." Doesn't exactly add a ton to the original, but if anyone was ever meant to caterwaul "Now you're messing with a SONUVABIIIITCH!!" over cowbell-saturated boogie, it was W. Axl, for sure. — A.U.
62. "Scraped" (Chinese Democracy, 2008)
Choral vocal echoes like something from a Kate Bush record explode into the band's best-ever Soundgarden impersonation, Axl spewing, "All things are possible / I am unstoppable." — A.U.
61. "Nice Boys" (Live ?!*@ Like a Suicide, 1989)

Along with the debut albums by Montrose and Van Halen, Rose Tattoo's 1978 self-titled album was a major influence on what would come to be known as sleaze-rock in the late 1980s. When you hear Guns N' Roses tear into "Nice Boys," it feels like it was written especially for them, Live ?!*@ Like a Suicide showing that the young pups not only had the chops, but knew exactly where their music was rooted. — A.B.