Choir Of Young Believers is back with their third full-length, Grasque, set to release February 19 via Ghostly International. After a grueling 2013 tour, frontman Jannis Noya Makrigiannis felt disconnected from music, took some needed time off, and came back to his music and band with a new view — and a new pocket sampler. More experimental and ambient offering than something COYB would have previously released (like 2012's celestial Rhine Gold), the 12-track album as originally meant to be released as a project separate from COYB.
Though the LP pushes the group's musical boundaries in all directions — Makrigiannis employs English, Danish, and Greek both in song titles and lyrics — it nestles right into in COYB's repertoire with its familiar pop and piano sensibilities. "Face Melting" plays with pitch-altered harmonies and even a saxophone on the aptly titled "Sax," a short and soft jazzy number. Moving further from a blend of electronic-pop with piano melodies, COYB calls the release, "pop music, put through a kaleidoscopic filter."
Listen to Grasque here and pre-order the album on Ghostly's official site.
Find the album art and track list below.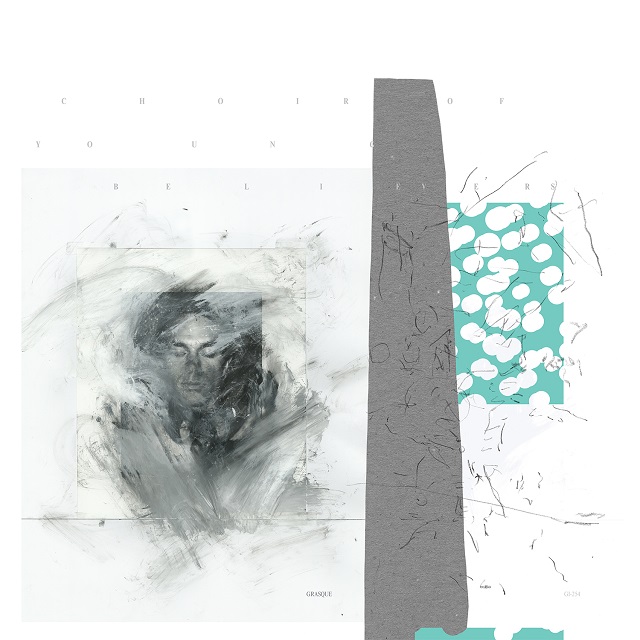 Grasque track list:
1. "Olimpiyskiy"
2. "Serious Lover"
3. "Vaserne"
4. "Face Melting"
5. "Græske"
6. "Jeg Ser Dig"
7. "World War"
8. "Sax"
9. "Perfect Estocada"
10. "Salvatore"
11. "Gamma Moth"
12. "Does It Look"