On Wednesday morning, the world declared a "pop emergency" when Rihanna shared "Work," the Drake-assisted lead single off of her long-delayed, longer-awaited new album, ANTI. When Rolling Stone called the minutes-and-change radio rip of breezy beats produced by Boi-1da "tropical house-flavored," it sparked a retribution even swifter than when Travis Scott slammed rumors that he was behind the LP's seemingly endless release day pushbacks. Idolator's Bianca Gracie was among the first to respond ("What a joke! You do know where that sound originated from right?"), followed in quick succession by users correcting the mag that its rhythmic sway is not the latest trend in pop music — it's dancehall. And RS wasn't the only one: Music critic Jody Rosen attributed the song's understated style not just to Rihanna's "Caribbean roots," but to the steel drum derivations on Justin Bieber's latest Purpose singles. It was a lot to take in, especially before lunchtime.
You guys are creating a problem. This is DANCEHALL-inspired. Stop whitewashing my culture & do actual research. https://t.co/LkAH6eUYR4

— Pusha Bi. (@BiancaEnRogue) January 27, 2016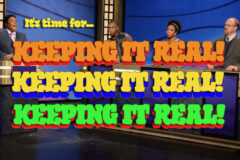 @RollingStone these white Devils said Tropical House pic.twitter.com/rFWGr5f3fs — petty crocker (@moschinogrande) January 27, 2016
So let's back up a little bit here. "Tropical house" is dance music with fewer than 120 beats per minute, which means you can sort of loosely bop your body around to it — ideally, poolside or on a beach somewhere — without throwing yourself into the faster-paced, harder-edged fray of house music, techno, and EDM. Its easy melodies are constructed almost entirely from synthesized pan flutes, marimbas, and "Can You Feel the Love Tonight"-lite pianos; it's safe to say no producers who play tropical house will be booed for bringing actual instruments onstage at an electronic music festival. Rising Norwegian DJ Kygo, whom audiences started paying attention to when he filled in for Avicii at TomorrowWorld in 2014, is the best-known practitioner of trop-house, which first started floating down the increasingly easier-listening mainstream in the fall of last year, when listeners begin craving warmer sounds to ride out the coldest season.
Tropical house enjoyed Stateside exposure as a genre thanks to Justin Bieber and Skrillex, who accented two-thirds of the prodigal pop prince's most successful singles — "Sorry" and Jack Ü's "Where Are Ü Now" — with thunking drums and "dolphin" squeaks. (Though many listeners might assume Skrillex also produced the similar-sounding woodwinds and tick-tocking strings on "What Do You Mean?," he did not). It's not impossible to understand why there's confusion between different kinds of equatorial-derived or -influenced dance music: "Sorry" and Kygo's giddy 2015 track "Firestone" share rhythms and melodic accents associated with the tropics, which can be heard in their rawer, original form on something like crossover artist Popcaan's menacing "The System" from 2014. But even given the tonal similarities linking the former two songs to the latter, their plinking drops are literally half a world away from the time signatures and history of the greater Caribbean area.
Upon listening more closely to the rolling bounds undergirding "Sorry," it's clear they're closer to the music heard in brick-and-mortar dance halls in Jamaica in the 1970s than trop-house. And the problem here — which those classifying "Work" as trop-house are contributing to — is that music from the West Indies and its founders, Top 40 purveyors, and lesser-known practitioners need to be more in the conversation around the pop songs they influence. After all, Justin Bieber's novel sounds catalyzed one of the best sales weeks of last year. Most recently American pop songs derived from the greater Caribbean area have been getting noticeable shine via Popcaan, who has been successfully infiltrating radio with an acknowledged dancehall background. The Jamaican star followed up his ebulliently booming 2014 debut LP Where We Come From with guest turns and influence on Jamie xx's bouncy "I Know (There's Gonna Be Good Times)" and AlunaGeorge's latest single, "I'm in Control."
The real issue here isn't technical or branding differences between genre signifiers, it's that arbiters of musical knowledge are contributing to the continual whitewashing of dance music's roots in black, Latino, queer communities — in other words, artists who already could and should be represented in the mainstream. Rihanna's entry into the big leagues, 2005's "Pon de Replay," came out when Justin Bieber's age was just barely in double digits; let's give the musician behind it full credit, without saying her latest song is influenced by someone who was recently kicked out of ancient Mayan ruins for desecrating them. (Also, for the record, before Kygo started spinning tropical house, it was called Balearic house, and your parents were probably snorting blow to it while topless in Ibiza in the 1980s.) As Esquire rightly pointed out, this is our chance to give dancehall its proper shine in the mainstream, so let's let it happen — and open the door for all of the other DJs and producers making the weirdest, most wonderful dance music today.