As stunning as the "Rihanna covers Tame Impala" headlines were from the leak release of last night's ANTI, what was really jaw-dropping was actually listening to the album's six-and-a-half minute centerpiece to discover that she had used the entire backing track of the original "New Person, Same Old Mistakes." It's not so much a cover as it is a karaoke performance, Rih singing the Currents closer over an instrumental identical to Tame Impala's. You could practically see the words flashing across the screen (as a couple dressed in all white held hands and walked along the beach in the background) while listening.
It's not the first time she's done this, though. Even non-fans will undoubtedly recall her chorus contribution to Drake's Take Care title cut from late 2011, where she echoed Gil Scott-Heron's chorus to "I'll Take Care of You" over that song's original, Jamie xx-produced backing track. That wasn't even Rihanna's only xx-related swipe that season — on her own Talk That Talk, she lifted the trio's famed "Intro," though this time she added an original vocal to the instrumental track. And on a bonus track to that album, Rih co-opted the dubstep cut "Saxon" by her old collaborators Chase and Status for "Red Lipstick," again adding a new lyric to the instrumental.
To a certain extent, this is nothing new in the realm of hip-hop, where sampling, beat-sharing, and remixing are household practices that create a common language and open dialogue across disparate corners. But for Rihanna, it's especially interesting because she has a common pattern in her choice of swipes — opting for tracks from the underground electronic and rock worlds, and using the wholesale backing track rather than just a beat or sample. The end result is a product that isn't quite a cover, not quite a remix, and not quite a sample — and tellingly, they're never titled exactly the same as the old version, with even her Tame "cover" going by the adapted name of "Same Ol' Mistakes."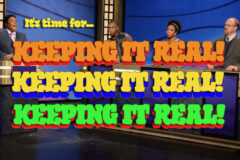 You could argue the practice is a lazy one for Rihanna, if not a downright shady one, considering the minimal effort exerted to make some of these songs by lesser-known artists distinctly her own. You could also argue that she's merely doing her part to get these songs by Tame Impala and the xx the kind of mainstream exposure they'd be unlikely to ever get on their own — not to mention a healthy royalty chunk for their writing credits, too. Ultimately, the side you come down on for this distinction will likely be similar to how you feel about frequent Rih collaborator Drake's practice of hopping on remixes of songs by smaller artists, enhancing their visibility while solidifying his own credibility. Are they boosters or are they vampires? No one, not even their own fans, will ever have a clear consensus answer.
Still, regardless of the morality, it's hard to argue that "Same Ol' Mistakes" doesn't make a great deal of sense as a Rihanna song, particularly on this particular album. The song's hypnotic, richly layered track feels right at home among the LP's more emotionally muted productions, Rih's vocal is affecting in its under-delivered hesitance, and the lyrics — about actively ignoring your brain to follow an ill-advised decision of the heart — are certainly ones that ring true for the artist's romantic history. (I mean, opening lines: "I can just hear them now / 'How could you let us down?'") It was one of the best songs on Currents, and now it's one of the best songs on ANTI. We may have to invent a new name for what it actually is, but it's well worth the confusion.
https://youtube.com/watch?v=qjWs-lVa8Oc