Update: Governors Ball has revealed the by day lineup for their 2016 show, which takes place over the weekend of June 3. The Strokes, the Killers, and Kanye West are headlining Friday, Saturday, and Sunday, respectively. Check out the full schedule below.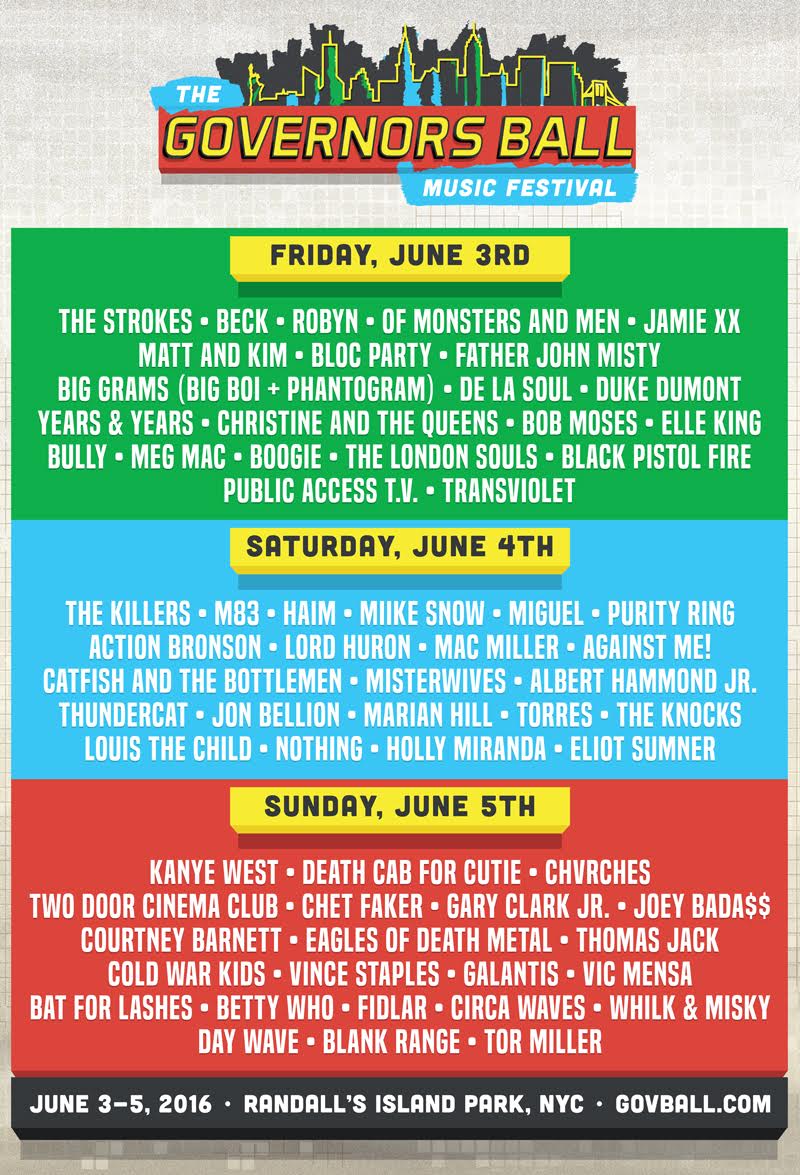 The lineup for the 2016 iteration of the eastern seaboard's premiere festival, Governors Ball, has been announced. Set to take place on New York City's Randalls Island from June 3-June 5, the three-day event will be headlined by the Killers, Kanye West, and the Strokes (the latter two of which have headlined GovBall within the past three years). Additional acts set to perform include Beck, Robyn, Death Cab for Cutie, M83, Of Monsters and Men, CHVRCHES, and HAIM.
[articleembed id="138859″ title="Governors Ball's Gambit: Founders Entertainment Brings Country Festival to the Big Apple" image="144748″ excerpt="It was raining by the time thousands of bodies started streaming onto Randall's Island on June 8, 2013, the first day of New York City's third annual Governors Ball Music Festival"]
Find the full lineup below on the official GovBall poster, which incidentally was designed by DONDA, the creative agency founded by West and named after his mother. Food vendors have yet to be announced, but in the meantime, you can purchase tickets here.