Tink, the fiery R&B/hip-hop star appearing at SPIN's Year In Music party at the historic Regent Theatre in downtown Los Angeles on December 10, sums up the heady rush of 2015 nicely: "2015 had spontaneous energy. Shit was dropping outta nowhere!"
It was the year of the woman, from the Queen Bee (Missy Elliott) recapturing our collective consciousness with the electric "WTF" single and video, to Adele shattering sales records with 25 and serving us all a diverting soundtrack for awkward Thanksgiving dinners with "Hello." Bully's Alicia Bognanno and Courtney Barnett grabbed the mic and blew the fuses for guitar-driven indie rock. Drake gave us the green light to embrace our inner dad and awkward Elaine dance moves with "Hotline Bling." We shared a global embrace for our lost brothers and sisters in Paris, a tragic blow to our community but a reminder that we are all united in our love for music.
Transplanted from New York to L.A. this year, SPIN's annual Year in Music event is bringing together a distinctive and thrilling cross-genre line-up, featuring performances from veteran indie favorites Best Coast, Chicago-based rapper/singer-songwriter Tink, revered bedroom pop songwriter Alex G, and guest DJs Yacht. Before the event, we asked each artist to curate a Best of 2015 playlist and to riff on the songs and the year at large.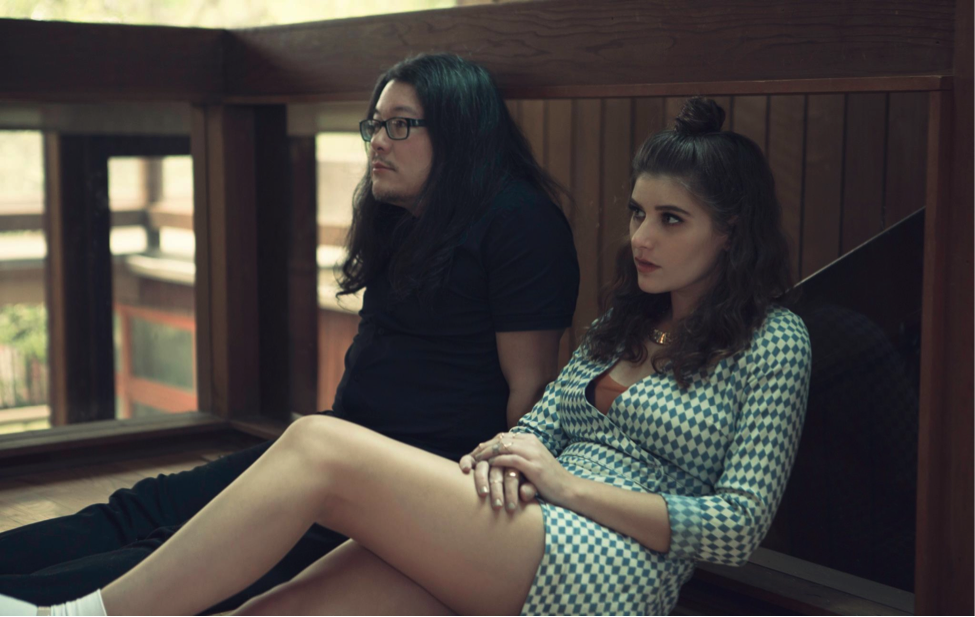 BETHANY COSENTINO OF BEST COAST
Missy Elliott, "WTF"
Tame Impala, "Eventually"
Widowspeak,  "My Baby's Gonna Carry On"
Totally Mild,  "When I'm Tired"
Rihanna, "Bitch Better Have My Money"
Tamaryn,  "Last"
Courtney Barnett, "Pedestrian At Best"
Bully, "Too Tough"AS
Wavves, "My Head Hurts"
Drake, "Hotline Bling"
Them Are Us Too, "The Problem With Redheads"
Julia Holter, "Sea Calls Me Home"
Ty Dolla $ign, "Saved"
Lana Del Rey, "Music To Watch Boys To"
Beach House, "Common Girl"
"It's a very female-influenced playlist," says Cosentino. "Every year there's a lot of really great stuff by bands with female-fronted artists, but this year in particular it felt like women were really trumping men." Cosentino and bandmate Bobb Bruno dropped one of the year's best albums with California Nights, the band's fourth and most mature release. "Hotline Bling" even got the dance-averse Cosentino moving. "I'm horrible at dancing and my friends all joke that I dance like Elaine from Seinfeld. When the 'Hotline Bling' video came out, it combined my obsession with Drake with the 'white wine spritzer' mom dance. Out of all the songs on my list that's probably the one I would dance best to." Cosentino also relished the opportunity to support female-fronted Bully, bringing them on tour and rejoicing in their rising success. "It's cool to see younger girls doing what I do and being able to champion them. It was definitely a good year for the ladies."
ALEX G
Jana Kramer, "I Got the Boy"
Shelf Life, "Avril"
Emily Yacina, "Loser"
Granger Smith, "Backroad Song"
Elvis Depressedly, "New Heaven, New Earth"
Drake, "Hotline Bling"
Cousin Brian, "People"
Girlpool, "Before the World Was Big"
Maddie & Tae, "Girl in a Country Song"
Chris Janson, "Buy Me a Boat"
Title Fight, "Rose of Sharon"
Carrie Underwood, "Smoke Break"
Palm, "Child Actor"
It was a big year for 22-year-old dream-pop wunderkind Alex Giannascoli, who records under the name Alex G. The Philly native signed to the revered Domino Records, home of Arctic Monkeys and Animal Collective, for the release of his critically lauded Beach Music LP. He also quit school at Temple University and ditched the day job to focus on music full time. While he didn't get a chance to listen to a lot of music while on the road and putting finishing touches on Beach Music, he did get a chance to catch up on his friend Shelf Life's album and, yes, "Hotline Bling." "A lot of my friends and bands I toured with put out some good albums," says Alex. "My friend Scotty makes music as Shelf Life and he put out a good one this year. I heard 'Hotline Bling' really late because we were on tour. It's such a good pop song. It's not often that a song comes on pop radio and I actually enjoy it."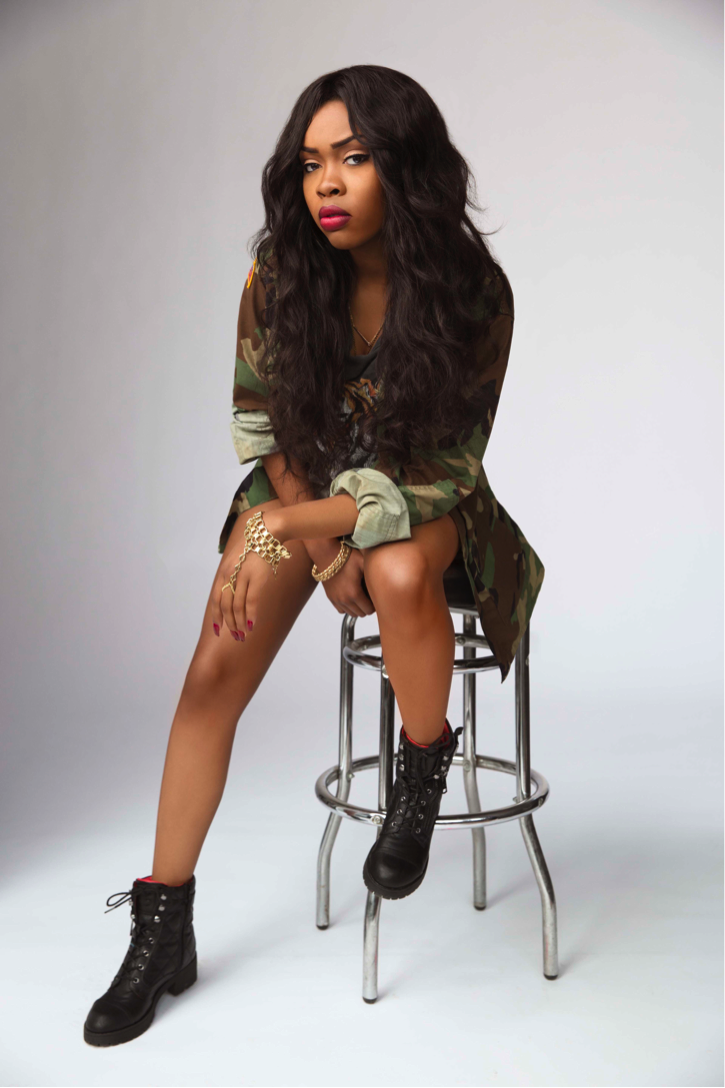 TINK
Drake, "Energy"
Bobby Shmurda, "Hot Nigga"
Travis Scott, "Antidote"
The Weeknd, "Can't Feel My Face"
Drake, "Back to Back"
Fetty Wap, "Come My Way"
Future, "Jumpman"
Justin Beiber, "What Do You Mean"
D.R.A.M., "Cha Cha"
Travis Scott, "Mamacita"
Colonel Loud, "California"
Young Thug, "Check"
Tink, "Million"
Bryson Tiller, "Don't"
Drake, "Hotline Bling"
With her singles "Dinero" and "Trust No One" off the upcoming Timbaland-produced LP Think Tink creating major buzz, Tink is making the leap from underground favorite to major player this year. "'Energy' is some shit you turn up before you go to a show," says Tink of her party-ready playlist. 'Hotline Bling' sets the night to move wherever you're at. 'Can't Feel My Face' by the Weeknd set the mood for the summer. 'Don't' by Bryson Tiller…that song is on girls' playlists right now, including mine. He got deep on that s**t in a good way."
YACHT
Ratatat, "Intro"
Larry Gus, "NP-Complete"
Hot Chip, "Huarache Lights"
Prinzhorn Dance School, "Reign"
Beak>, "Broken Window"
DJDS, "You Don't Have to Be Alone"
Yung Jake, "Both"
Holly Herndon, "Home"
Todd Terje, "Strandbar (Eric Duncan Remix)"
Sage Caswell, "Paper USB"
Jacques Renault, "Fromage a Trois"
White Fang, "4-Track Mind"
Seth Bogart, "Eating Makeup"
Evvol, "Four Steps from Home"
Bouquet, "Stacks on Stacks"
With disco-futurists YACHT handling DJ duties at the SPIN Year In Music party, their playlist might offer a taste of their set. Or not. The duo comprised of Jona Bechtolt and Claire L. Evans is consistently experimenting and expanding beyond the boundaries of dance music. "It's hard to identify what a year in music even means anymore in our highly simultaneous world," says the band. "We live moment to moment, not in calendar units. Zeitgeist definitely happens, but the artists we like the most tend to be those who are doing their own very specific thing regardless of what the larger conversation is."