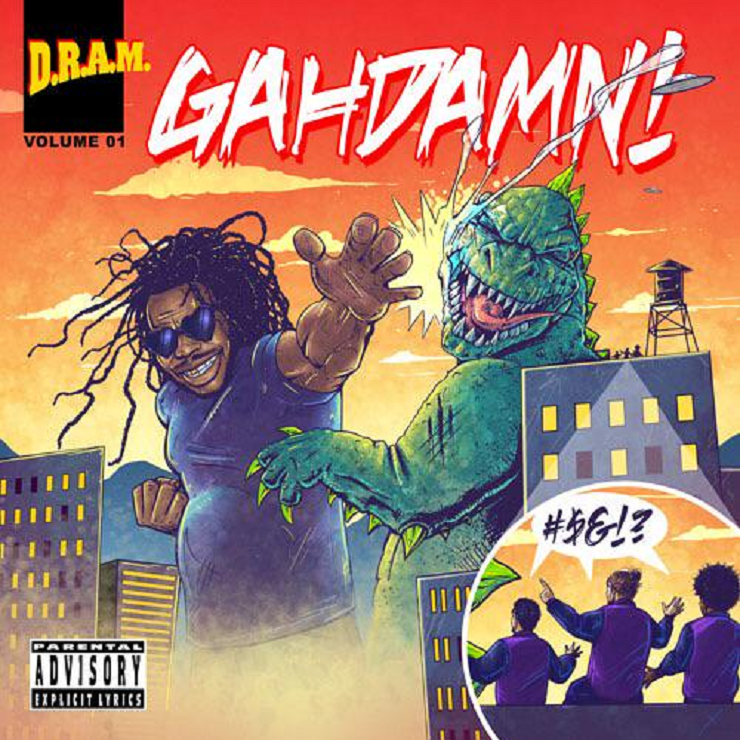 25. D.R.A.M.
GAHDAMN! EP

Bringing you that GAHDAMN! in a world where all you need is that GAHDAMN!, D.R.A.M.'s second EP of 2015 made good on the promise of #1Epic and its goomba-stomping viral single "Cha Cha" with a double album's worth of idea-bursting and genre-hopping in just nine lightly boogieing tracks. The pride of Hampton, Virginia plays nu-soul duet balladeer (the SZA-assisted "Caretaker"), motivational bandleader (the Donnie Trumpet-featuring "$"), and precocious pop flirt (the badass drum machine-boosted "Signals [Throw It Around]"), all with equally giggling élan. His musical universe bigger and bouncier than any of his peers in hip-hop, guaranteed to make you feel like Mia Wallace on a bathroom break within two tracks. — A.U.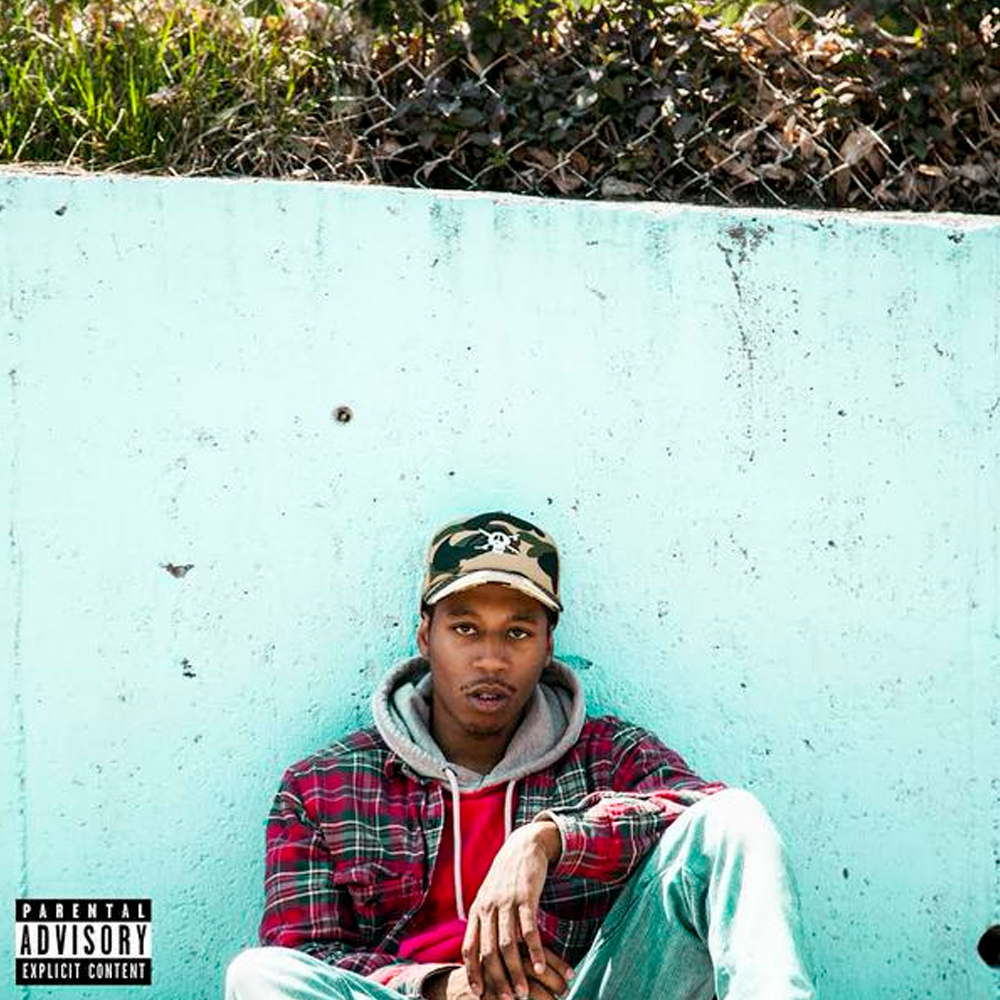 24. Cousin Stizz
Suffolk County
Cousin Stizz's debut mixtape, Suffolk County, is a real-time narration of the 23-year-old's life as a small-time Boston dealer, pitching the local Suffolk County drug trade with Southern lingo in heavy cadences à la Chicago drill standouts G Herbo (f.k.a. Lil Herb) and Lil Bibby. He recounts friends dodging their arraignments, pushing rentals out of state, and crooked local cops taking their drugs ("No Explanation") in raps that are territorial in both senses of the word: "I ain't gotta ask 'cause you know my section rowdy / I ain't gotta blast 'cause you know my hood around me." Stizz captures the feeling of being a young street disciple in a tightly knit community that you feel both indebted to and imprisoned by, and fits his tales with spacey, lurching arrangements and short hooks that rattle around in your brain. "I'm fed up with my block 'cause every day could be my last," he avers. Luckily a whole other career for him is just beginning. — S.P.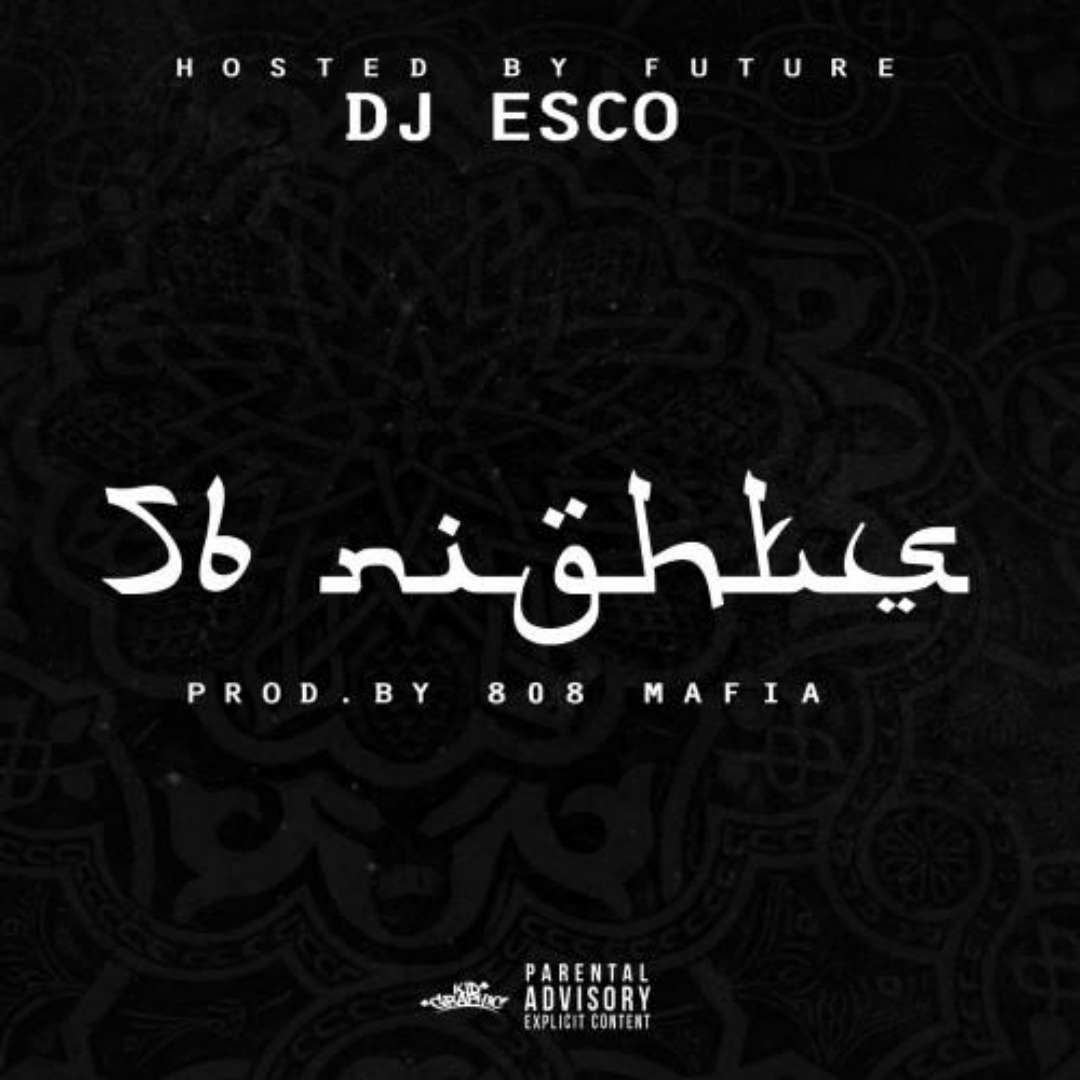 23. Future
56 Nights
Who says the closing chapter of a trilogy is always a letdown? Future wrapped his already-mythic comeback run of mixtapes this past March with 56 Nights, a less-than-half-hour set whose, ahem, lean run time plays like an antidote to the Frankenstein sprawl of last year's Monster and whose twilit aura serves as a relative comedown from January's glitzier Beast Mode. Largely produced by 808 Mafia's Southside and named for a 56-day stint that Future's comrade DJ Esco (the "coolest DJ in the world," in case you didn't know) spent in a Dubai jail for marijuana possession, the ten-track collection offers a snapshot of the extended lost-weekend between last year's Honest album and this summer's DS2. The human vocal effect born Nayvadius Wilburn hypes the Dallas Mavericks and laments rampant police violence (the shadowy, sparkling "March Madness"), goofs on The Godfather (the prank-call skit "Da Fam on Da Gram"), and wearily boasts about his conquests to an empty room ("I did 56 broads on the European tour and they was all crazy," he mumbles on the title track) — and that's all just in the second half. If he keeps this up, it may be his proper albums that'll be thought of as stopgaps. — KYLE MCGOVERN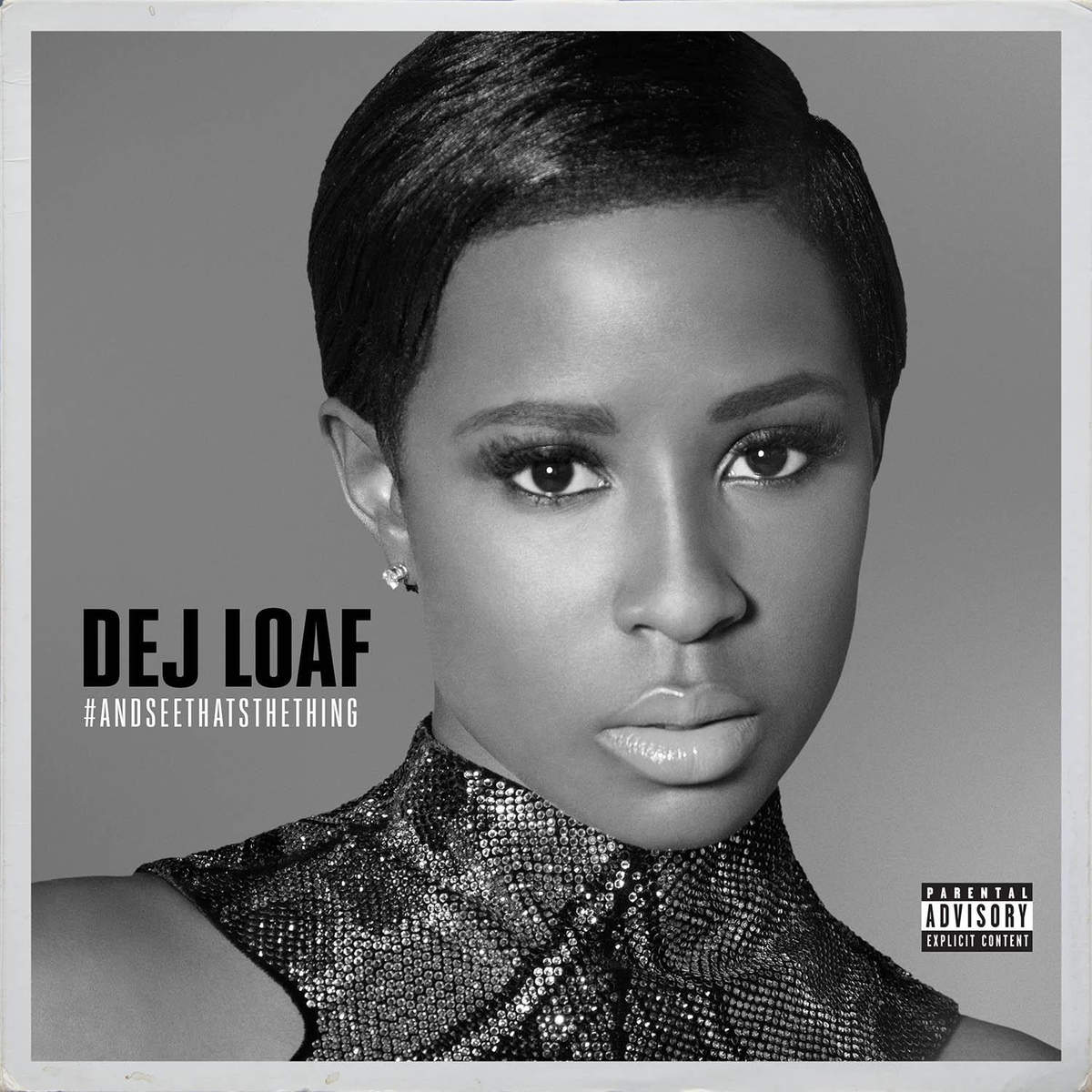 22. DeJ Loaf
#AndSeeThatsTheThing EP

DeJ Loaf is the fairy godmother of hooks; ever since she singsonged some menacing, mob-like threats in her monster 2014 hit "Try Me," the pleasingly detached Detroit native has been on a shortlist for who to call to make your s**t flit to the top of both club and radio playlists. Thankfully, she saved some of that magic for her own project — the chorus of "Back Up" is stickier than bubblegum in a ponytail. #AndSeeThatsTheThing might be short at 19 minutes, but the five-song appetizer packs a sweet punch that forces you to agree with her brag on "Desire": "I'm so little but I'm feeling like Shaquille — O'Neal." — R.H.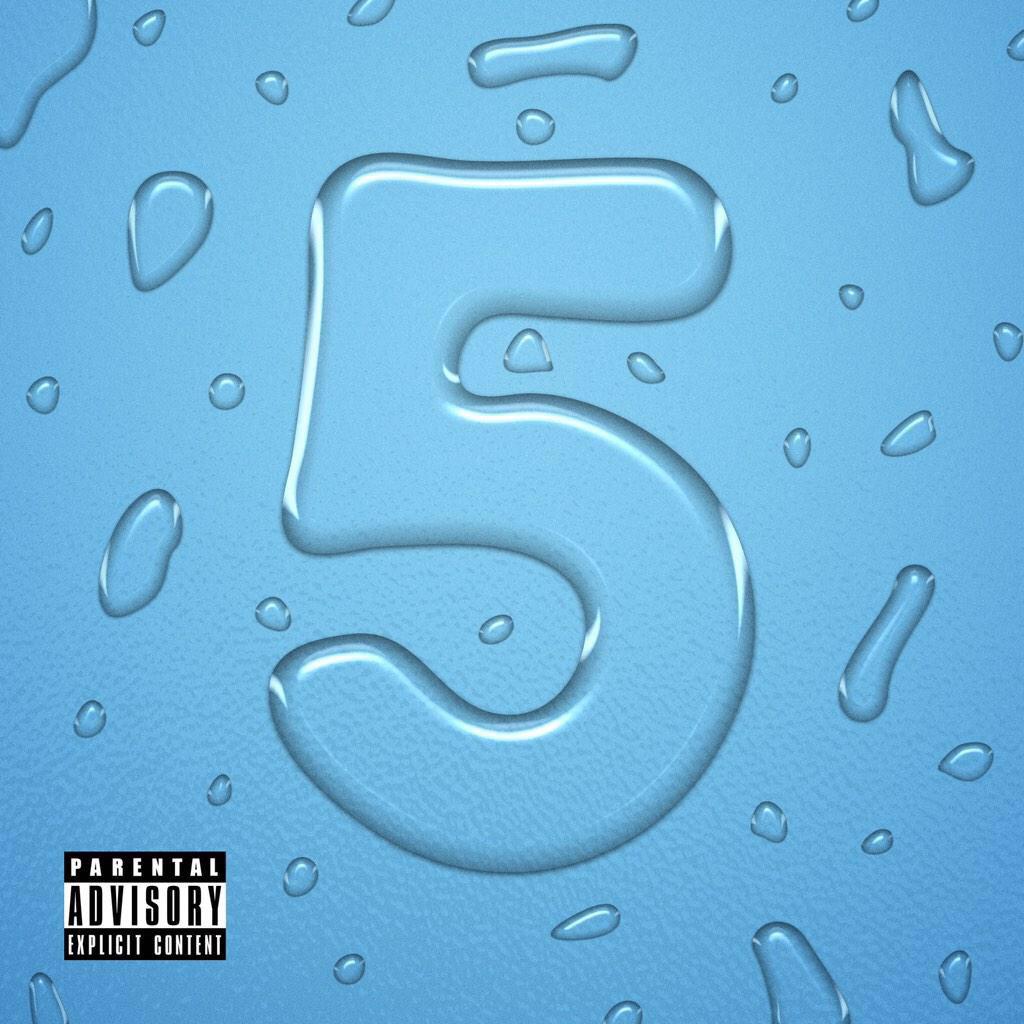 21. iLoveMakonnen
Drink More Water 5

Appropriate for its title, Drink More Water 5 contained many of the year's most exquisitely aqueous synths — the gentle sprinkles of "Slow It Down," the lightly rippling pools of "Super Clean," the lapping waves of "trUe Thang." Spreading out over these ultra-plush waterbeds, the ATL's most incomparable former hairdresser sounds loftier than ever, whether sing-speaking like PM Dawn, crooning like Biz Markie, or blustering like Migos, the latter showing up on the "Whip It" remix to be schooled by TheirFriendMakonnen in the finer points of chefdom. Step One: Don't settle for that tap s**t when you've got the Perrier flowing. — A.U.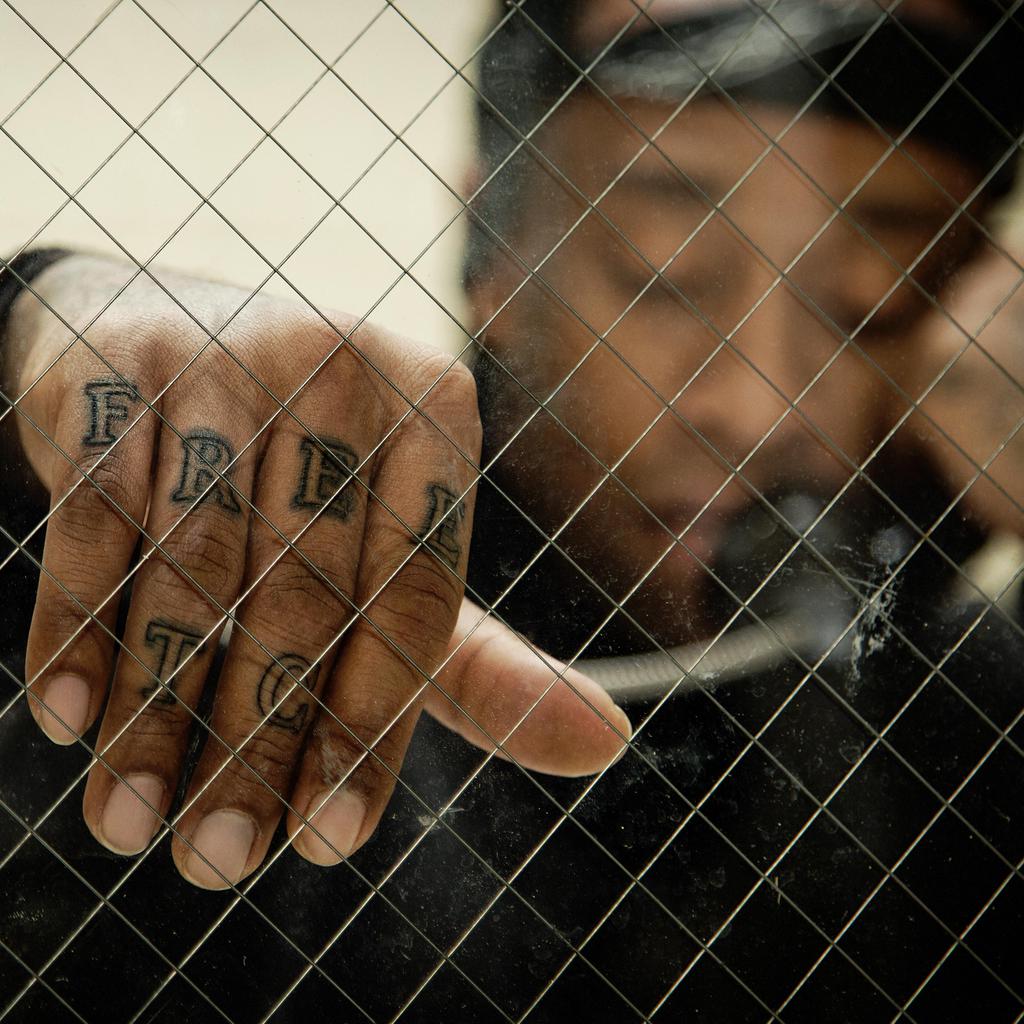 20. Ty Dolla $ign
Free TC
One of the keenest topliners of the sing-rap set, Ty Dolla $ign made a pretty remarkable transition from chorus slayer to full-fledged auteur on his full-length opening bow, Free TC. Loosely structured around his brother's incarceration, the album spends considerable time proving Ty's production, arrangement, and harmony skills — all expertly anchored in pop. E-40 shows up in fine, fancy jokester form on "Saved," a DJ Mustard joint that plucks a synth at random behind the mix. And the standout "Solid" is (seriously) a duet with Babyface that hinges on an acoustic guitar, somehow managing to transcend its own simplicity. On "Bring It Out of Me," Ty links up with Top 40 hitmakers Stargate over a "Show Me Love" (Robin S., not Robyn, thank you) takeoff that fits his rapid-fire crooning for a sliced-up club anthem. The L.A. mainstay is just as quick to assert his place in rap, snagging Future and the Rae Sremmurd brothers for the black-ice mayhem of "Blasé." The disparate hinges of Free TC shouldn't snap into place this easily, but Ty Dolla $ign's craftsmanship makes the competition look like Lincoln Logs. — B.C.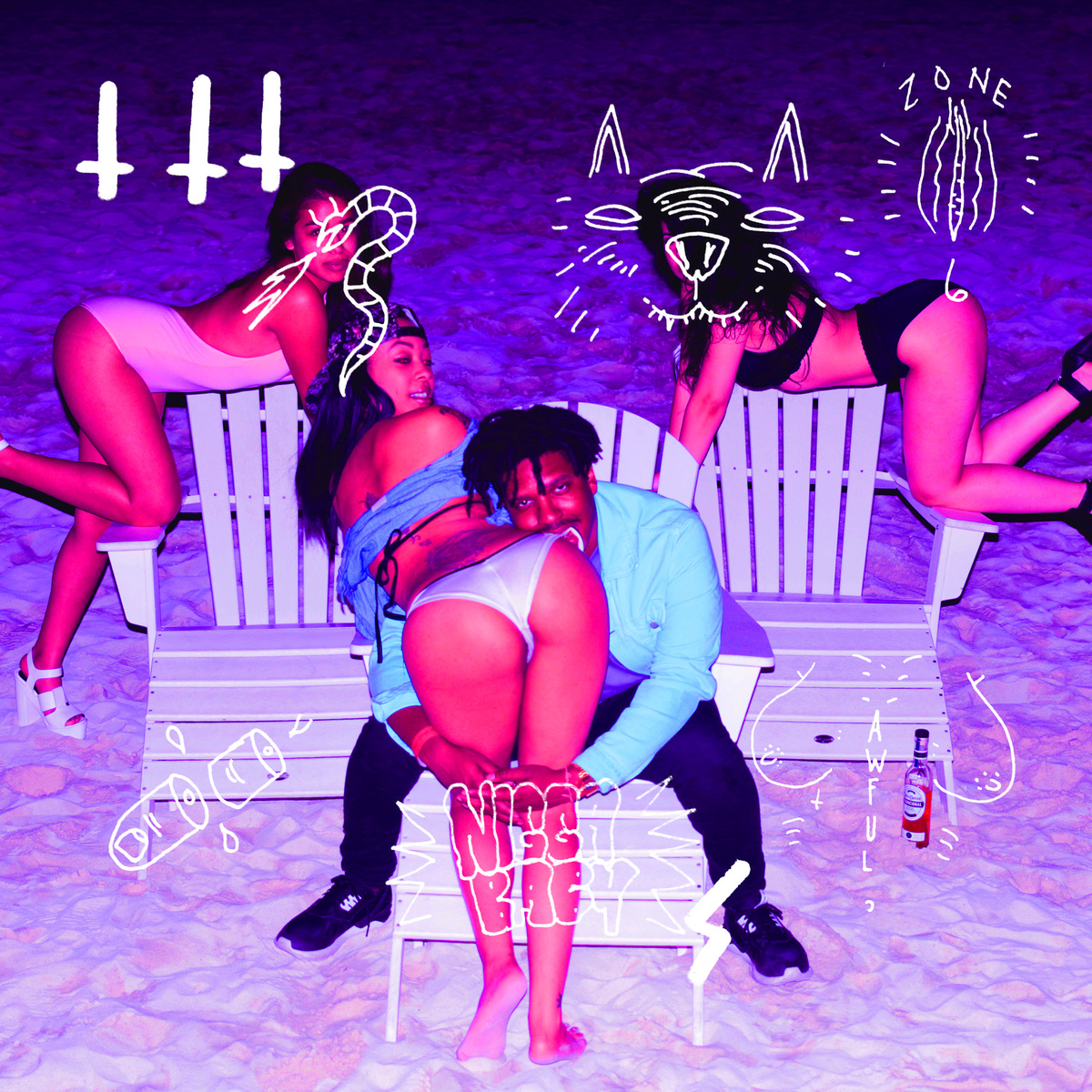 19. Father
Who's Gonna Get F**ked First?
Take a peek at the recent tour photos of Father's Awful Records crew and you're bound to catch an eyeful of more than one set of labia. But if there's any sort of hedonism practiced on his March mixtape (and of course there's going to be amoralist excess on a release called Who's Gonna Get F**ked First?), it's of the Dorian Gray sort: wry, fated, and detached. Father previously sent his gravelly monotone viral with the Makonnen-aided postmodern prayer "Look at Wrist," but F**ked pushes his puckish and punkish take on trap tropes to their dead-eyed logical endpoints. At a certain point, the pursuit of excess feels circular and exhausting; unlike Oscar Wilde, he suggests that maybe you should do it anyway. — C.J.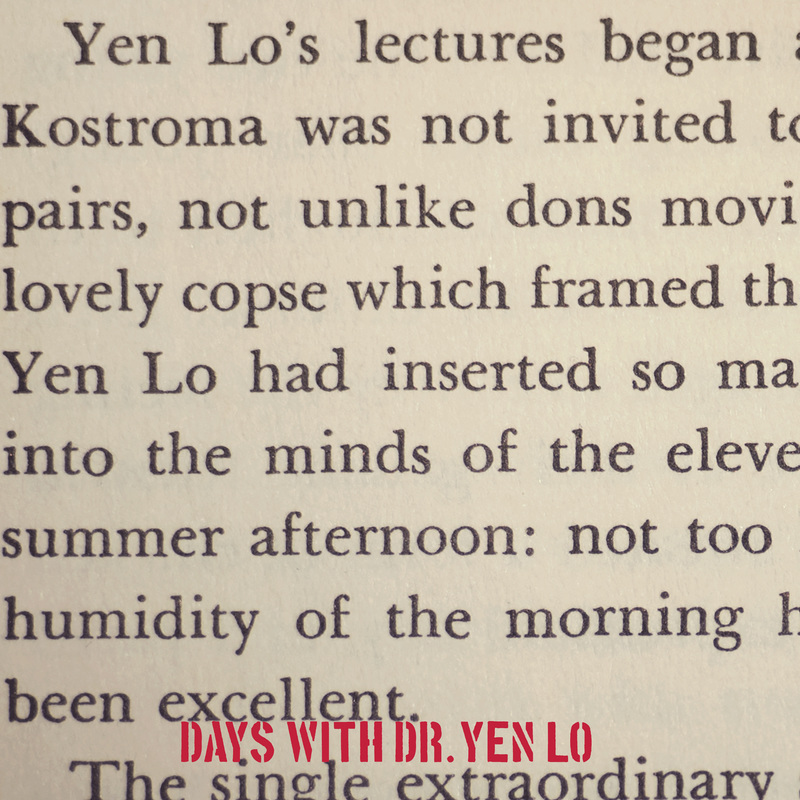 18. Dr. Yen Lo
Days With Dr. Yen Lo
Ka is used to being an anachronism. The 43-year-old Brownsville native and his more visible compatriot, Roc Marciano, aren't revivalists — no New York has sounded like their New York. Days With Dr. Yen Lo is a collaboration with the 20-year veteran producer and DJ, Preservation, but it's really another dive down Ka's nearly drumless rabbit hole. It's all wearied wisdom, threats left on the stoop for too many winters. You can feel the freezing air flow through the album, and Ka's writing needs that brittle negative space — without it, all the little croaks in his voice might be lost. — P.T.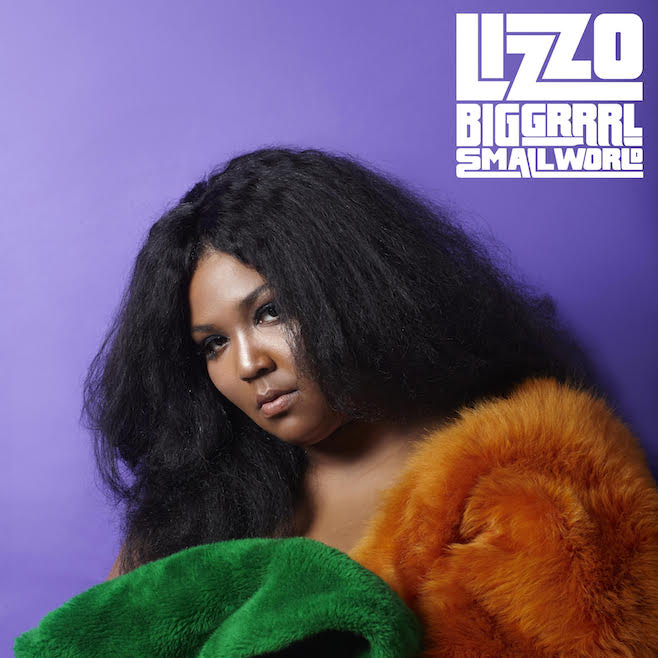 17. Lizzo
Big GRRRL Small World
The title of Minneapolis powerhouse Lizzo's fluid-yet-eruptive sophomore LP is repurposed from her 2013 track  "T-Baby," a raw knot of slightly nonsensical lyrics about ramen noodle Lean Cuisines and kissing egos. Except for the chorus, that is: "Big girl, small world," she spat. "I got it in the bag." She turns that boast into bank on Big GRRRL Small World, given a plush production throne courtesy of Aaliyah confederate Bionik and Justin Vernon's April Base studio boss, BJ Burton. Alternating between Missy's rat-a-tat tongue twists and softly belted refrains reverent of Destiny's Child-era Beyoncé, Lizzo's clarion voice speaks for those who know Nicki was right to speak out against pop's false overpopulation of skinny white girls. (It also speaks to motorists who want something badass in their subwoofers.) As Lizzo portends on the simmering "B.G.S.W.," "I feel it in my bones: We can take over the world." — H.B.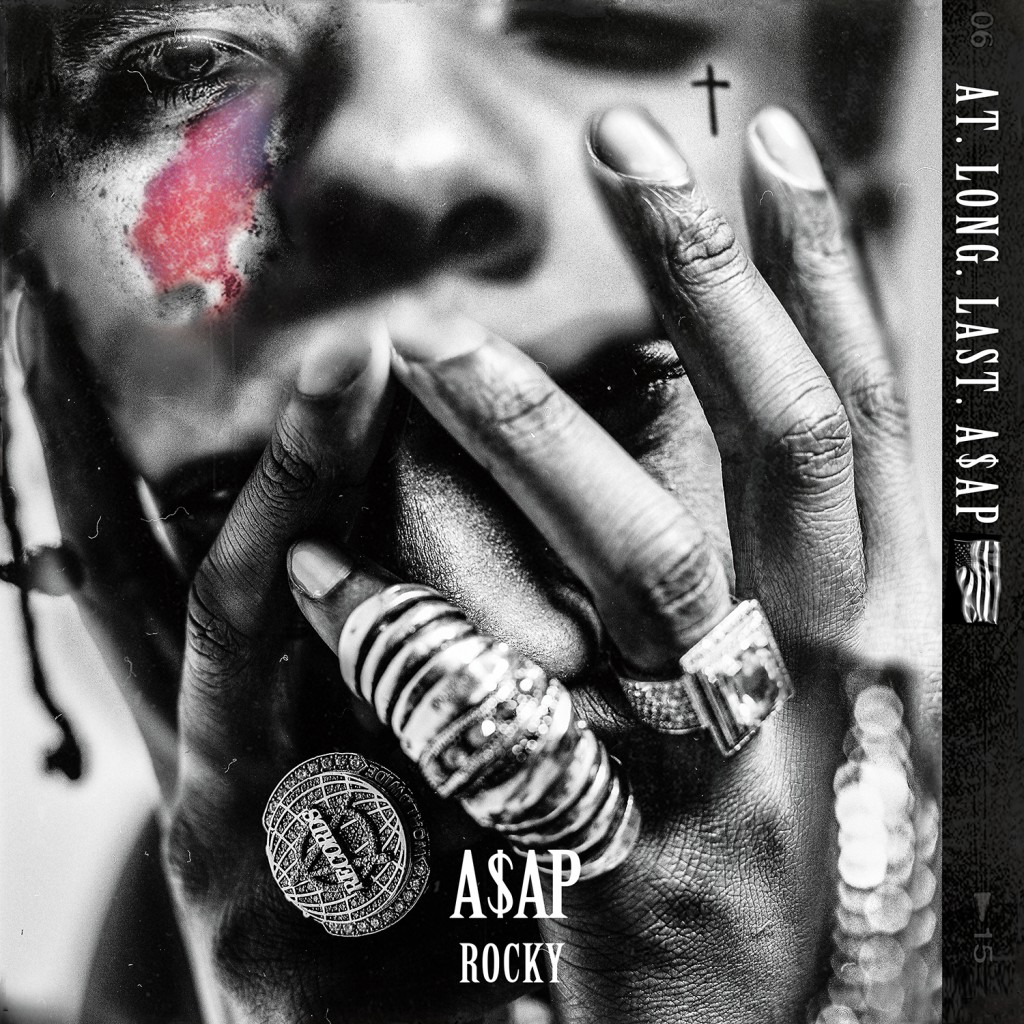 16. A$AP Rocky


At.Long.Last.A$AP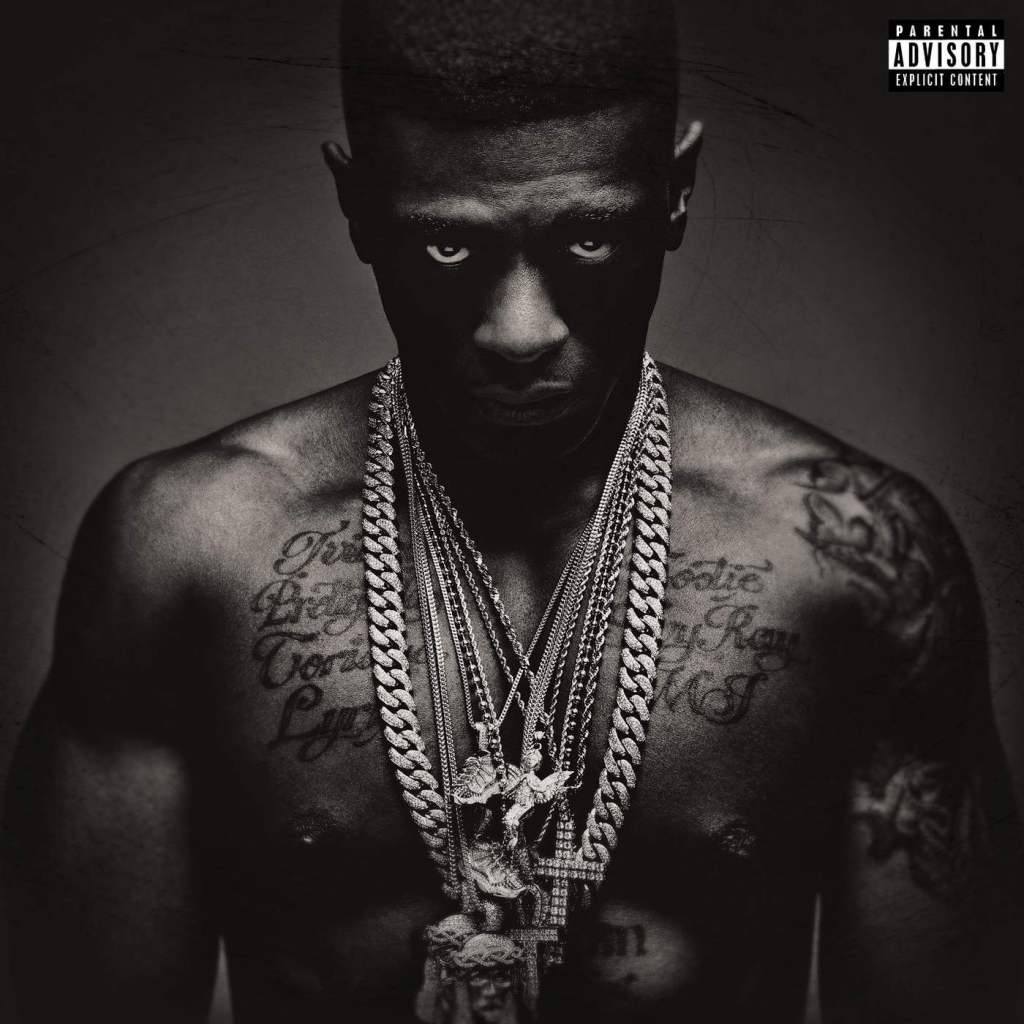 15. Boosie BadAzz
Touch Down 2 Cause Hell
American lives aren't supposed to have second acts. But in March of 2014, Baton Rouge cult hero Lil Boosie came home from jail after beating a murder charge for which the prosecution tried to use his music (like "Any nigga who ever tried to play me, they dead now," from "187") as evidence. As soon as the jail clothes were off, Boosie proved he had beat the creative odds as well, rapping at or near his peak immediately: He already dropped a preposterously good mixtape in 2014's Life After Deathrow and an Earth-scorching string of singles in "Crazy," "Black Rain," a through-the-looking-glass "Lifestyle" remix, and more. Yet much of the material on Touch Down 2 Cause Hell, his proper return to retail shelves, predates all of that, and was presumably saved to make maximum impact on the biggest platform. From the wholly unhinged intro to he and his longtime collaborator Webbie's raucous reunion "On That Level," Boosie offers a potent reminder that he's the closest thing we have to 2Pac — wrestling with issues of morality and mortality in one breath, and wishing death on his enemies with the next. When the respite comes on the gospel-soaked, strings-swole "All I Know," it's pure, unadulterated joy, the redemption that nearly eluded him. — P.T.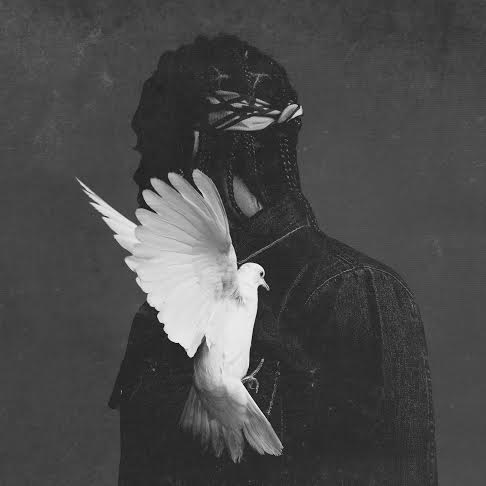 14. Pusha T
King Push – Darkest Before Dawn: The Prelude
G.O.O.D. Music's new president only writes about one thing, and he's one of the greatest monomaniacal musicians ever; his dozens of crack remembrances are far more consistent than, say, R. Kelly's freaky tales. It helps that, like prime Lil Wayne, Pusha's able to play the Kevin Bacon game with crack and bend any metaphor to his illicit trade, i.e. "I'm the L. Ron Hubbard of the cupboard." This raspy lyrical commitment frees up his backing music to be the component that matures. So on this ten-song starter dish that really does play like a "prelude" to next year's long-promised King Push, the Kanye-aided "M.P.A." is the most Beautiful Dark Twisted-sounding thing either rapper has done since the original, and the astounding "Keep Dealing" is even more cinematic, could've been on a more nihilistic Late Registration. And it never fails to amaze how the guy finds new ones to say old things: "Their techs got Tourette's," or "Lone wolf, no Tonto / Head honcho." You know him, he's your friend. — D.W.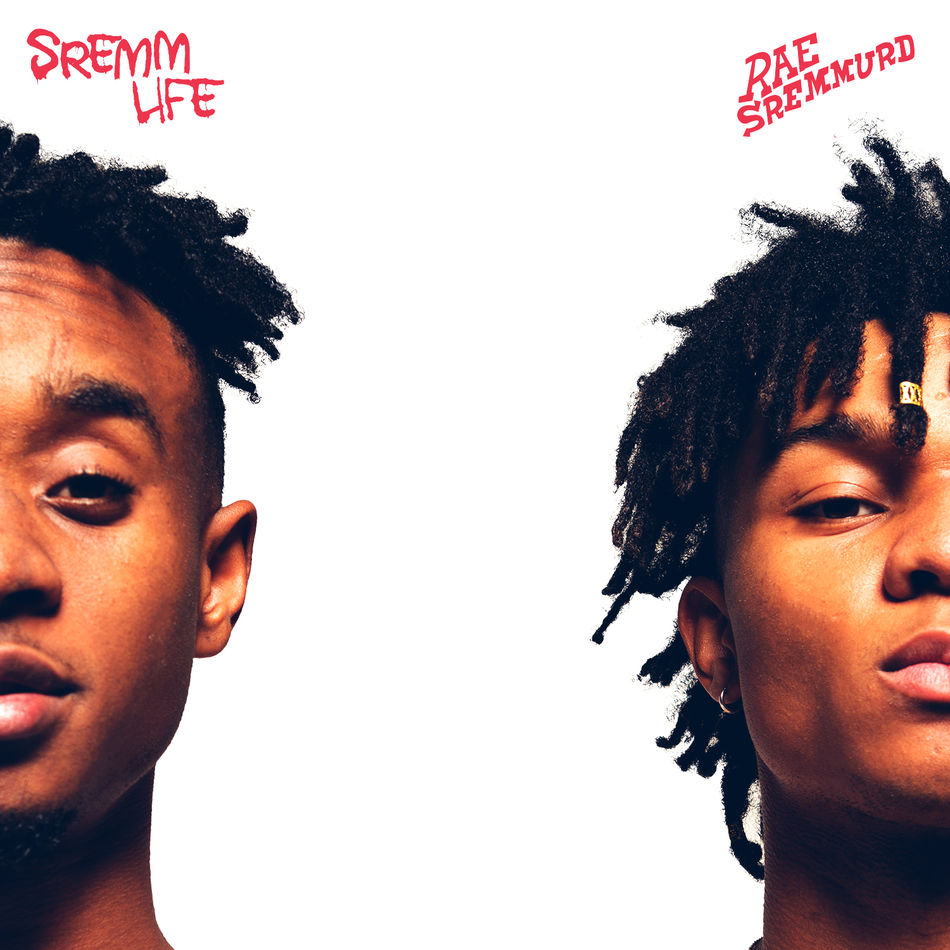 13. Rae Sremmurd
SremmLife
Just like Fetty Wap, Mississippi-born brothers Swae Lee and Slim Jimmy had a couple hits in the clip. They swiftly followed up the wild success of last year's B.S.-unfriendly "No Flex Zone" with the transcendental "No Type," but they didn't stop there. Instead, they fired off three more bouncy-ball singles ("Throw Sum Mo," "Come Get Her," "This Could Be Us") that dotted the charts like a dartboard, becoming deservedly ubiquitous in clubs and cars across the country for their rambunctious exuberance. And they aren't just piggybacking hits on other hits — every single track on their tight debut SremmLife is full of youthful energy and goofy charm, down to the floor-ready finale anthem "Safe Sex Pay Checks." Hope they don't grow up too fast. — R.H.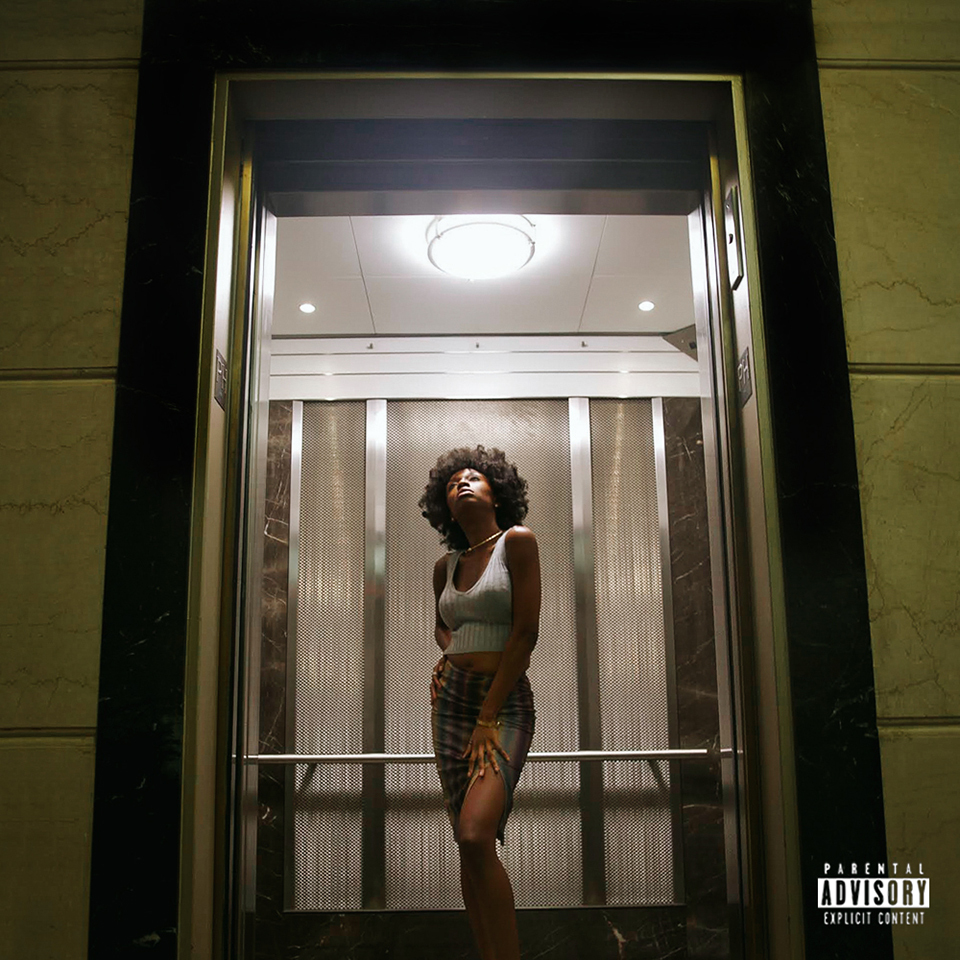 12. Junglepussy
Pregnant With Success
This may go down as the year of rap's greatest album titles: To Pimp a Butterfly, If You're Reading This It's Too Late, I Don't Like S**t, I Don't Go Outside. But don't forget to include this Brooklyn-born newcomer, who threw her own uproarious Pregnant With Success into the mix. But the title's also fair warning; Junglepussy has been bubbling for a couple of years (dropping a song called "Feelin' Myself" a year before another New York rapper did). On her wry proper debut, though, there's reason to believe the baby will drop sooner than expected. Shayna McHayle's got a strong, take-no-s**t attitude, no doubt, but she's also hilarious and inventive, comparing herself to "ripe fruit on a tree" and shading her basic-bro man on "Pop for You" by telling him the last guy took her to the zoo to see actual live animals while he just offers her animal-print lingerie. Get ready to buy your gift for the shower. — R.H.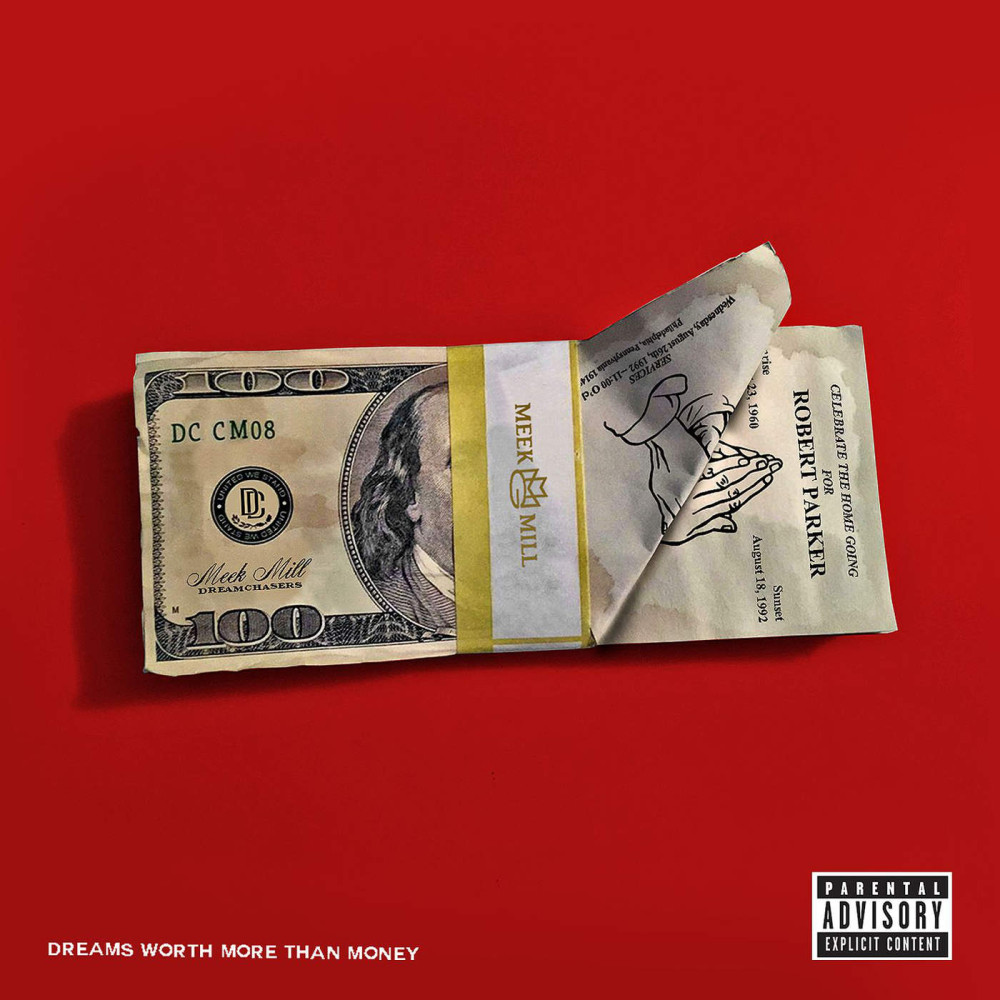 11. Meek Mill
Dreams Worth More Than Money
Damn shame that Meek Mill decided to make moves against the boss. Meek's entire career won't end up a casualty of his very public (and, eventually, very one-sided) feud with Drake — despite what the loudest naysayers believe, the Philadelphia rapper isn't going to become the answer to a future Trivial Pursuit question — but his muscle-toned second album was definitely swallowed whole by the most-talked-about rap beef in years, making it tougher to convince civilians to give Dreams Worth More Than Money a serious listen. But the record makes a compelling argument for itself. It opens the way Casino ends, all flames and booming classical music. The roll call boasts cameos by Nicki Minaj, the Weeknd, Future, Rick Ross, and, yes, Drake, among others. These 14 tracks feast on gold-plated production, the year's second-best 2Pac interpolation, and one man's snarling, flowing insistence that it's his turn to achieve greatness. Those three or so weeks between the release of Dreams and Meek's swipes at Drake? What a time to be alive. — K.M.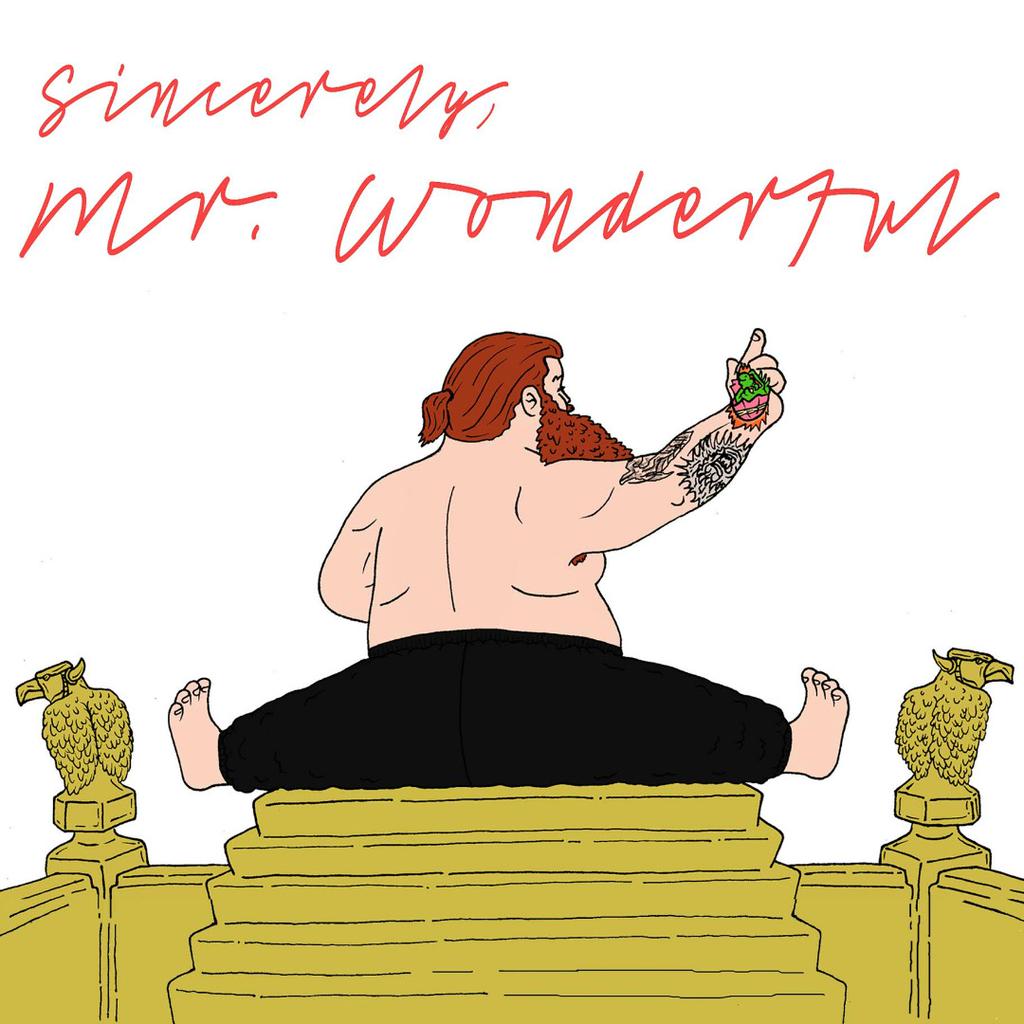 10. Action Bronson
Mr. Wonderful
He starts his major-label debut bragging about his brand-new car, and ends it riding a Harley into the sunset. He starts it reclaiming Billy Joel, and ends it resuscitating Dennis Hopper. He starts it with a jazz guitar, and ends it soloing like Slash in front of the chapel. He starts it looking Swedish in his trench coat, and ends it with a tan from all his globe-trotting. He starts it by apologizing for his mid-song screw-ups, and ends it delivering "the words of God." He starts it as Action Bronson, and ends it as Mr. Wonderful, a truly great white man. — A.U.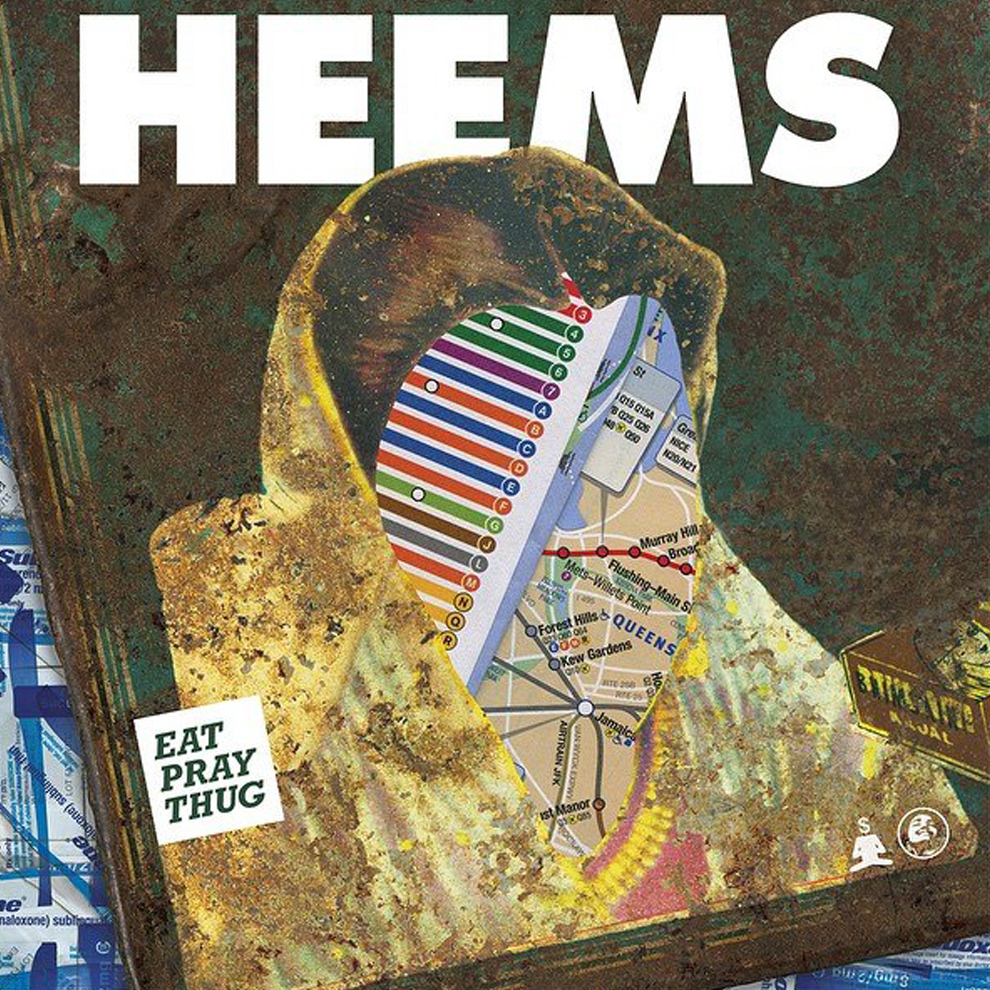 9. Heems
Eat Pray Thug
Longtime language prankster Heems took his sharp critical eye in a different, less satirical direction with Eat Pray Thug, which he reductively referred to as "9/11 and Heartbreak," but it's actually far deeper than people who've pegged him as a novelty might expect. It's a complex emotional study, a look at the effects of loss and change on the human psyche, and a dissertation on the intersectionality of racial identity and hometown pride. There's still satire ("Our guns aren't squirting, Trapistan / We put our funds to work and murk them / Heat under kurta when we hurt them"), and an approachability reminiscent of moments from Das Racist's Shut Up, Dude and even his own Wild Water Kingdom mixtape. But Himanshu Suri cuts to the root of these issues by creating jarring juxtapositions of dual fractured realities.
On songs like "Flag Shopping" and "Patriot Act," Eat Pray Thug is rife with unflinching commentary on post-9/11 xenophobia, and it's embedded into his personal narrative as a local who experienced the backlash firsthand. Within this framework, Heems battles addiction and struggles with breakups on "Home," where he raps, "You're addicted to the H-Man / I'm addicted to the H, man." The album is about what it's like to strongly identify as both as a Punjabi-Indian Hindu and a New Yorker in a world without the World Trade Center. Heems had a very public falling out with his distributor, Megaforce, who under-promoted Thug (it still hasn't made it to Spotify), but despite its scarcity online, go the extra mile to search for it. In the wake of the recent terror attacks on Paris, the record will undoubtedly (and sadly) continue to be relevant and chilling. — S.P.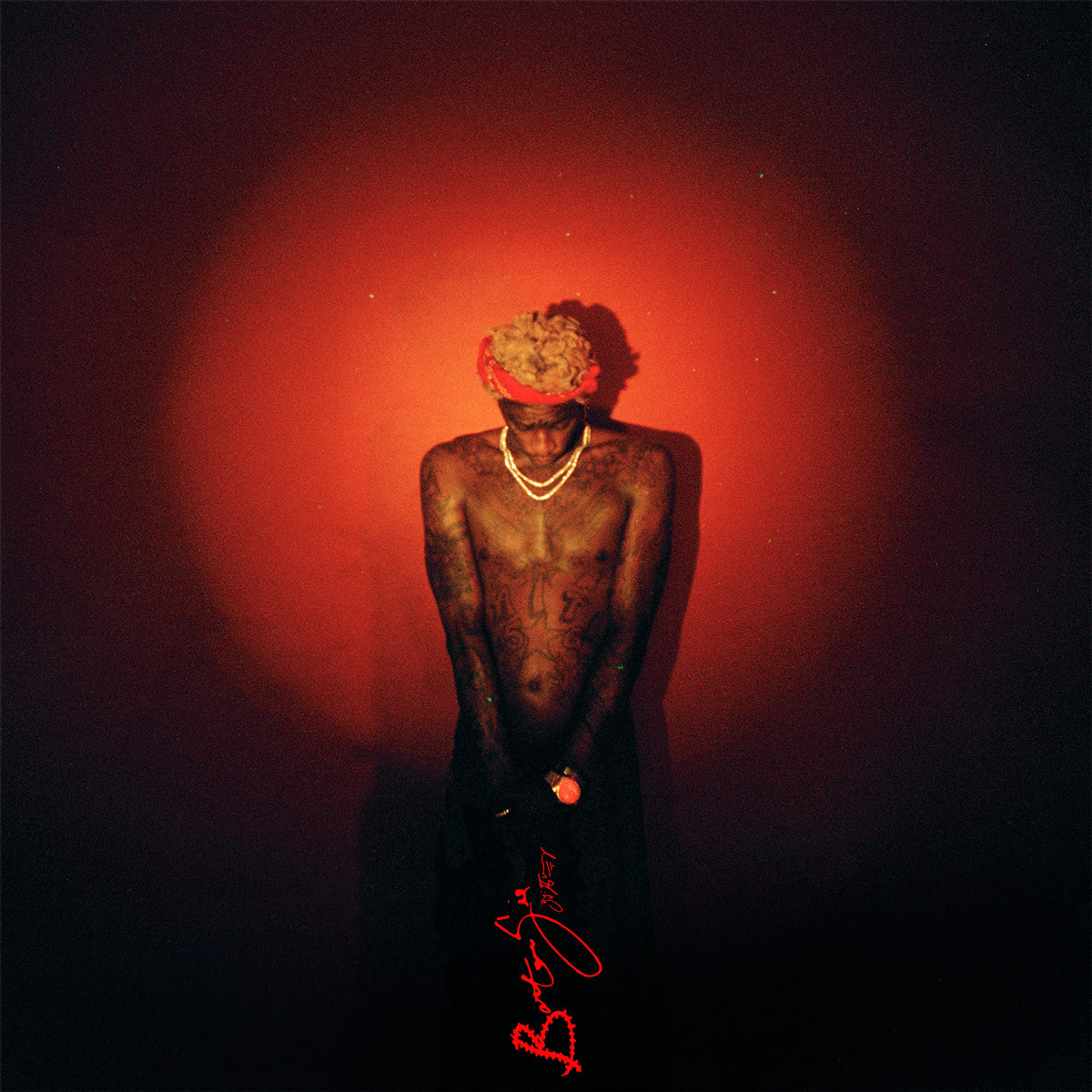 8. Young Thug
Barter 6
The bizarre drama surrounding Barter 6 could've drowned out the actual album. Consider the last-minute, prompted-by-a-lawsuit-threat title switch from Tha Carter VI, the taunt of a show in Lil Wayne's old Hollygrove neighborhood, as well as Thug's and Birdman's alleged murder attempt on Wayne's life. Yet that would underestimate the power of Thugger's mountaintop yodel, his freakish gift for melody and rollercoaster flows, which make Barter 6 one of the most listenable and cohesive rap albums of the year from someone often believed to be making up his career as he goes along.
On the dreamy opener "Constantly Hating," Thug floats in on a submerged beat by Wheezy (no, not that one) like it's a raft and immediately proceeds to demonstrate why he's such a compelling artist — he purrs and whirrs and murmurs, sings and cajoles, whispers and yips, and none of it feels extraneous. The productions, particularly the helium-filled "Knocked Off" and the Earth, Wind & Fire-sampling "Amazing," are Thugger's playgrounds; he swings, slides, and spins around in them with such unadulterated joy, it's as contagious as a kid's giggle. If an impressionistic string of images like "Them snakes on the plane, me and Cognac-conda, yaaah / I might piece him up and let my partner smoke him / Chuck E. Cheese, I'm about pizza and my Rol' on" doesn't get you excited for the future of this genre, nothing will. — R.H.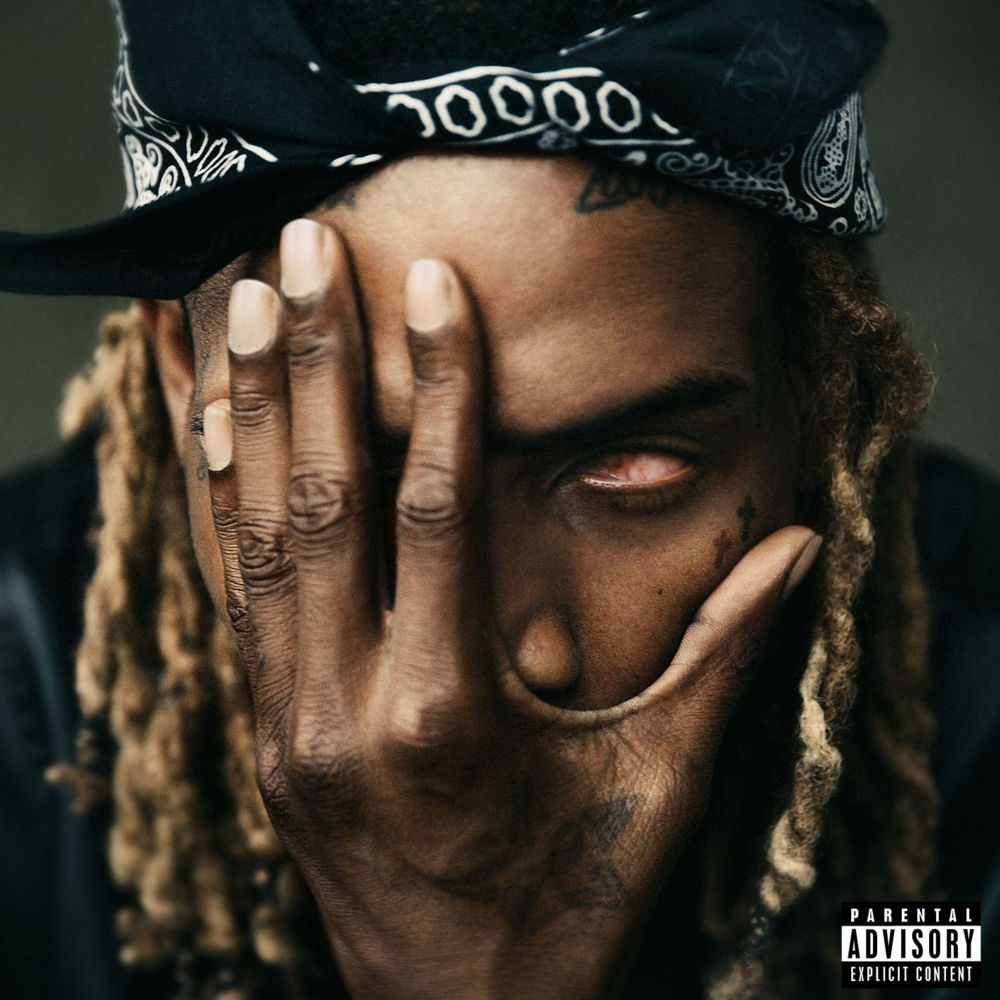 7. Fetty Wap
Fetty Wap
At the core of Fetty Wap's self-titled debut album is Pyrex romance, passionate relationships contextualized by involvement in the local drug trade: Trapping is one of the most important things to Fetty and he wants to share it with his special someone. He finds a trap queen and they hit the bando, he teaches her to traffic narcotics ("Jugg"), he tries to prioritize her over the work ("Time"), he pines for her when he loses her ("Again"). He catcalls ("My Way"), he admires ("D.A.M."), he reminisces ("Rewind").
The rapper's greatest weapon is his throaty voice, which he lathers onto productions. It has a robust tone even when straining, and when filtered through processors it's as legible as it is malleable. He knows his way around a hook — in fact, certain tracks like "RGF Island" are structured entirely as hooks — and his melodies have proven some of the year's most memorable and infectious in any genre. These are love poems penned while pushing packs, professions of affection laid bare within the confines of crack distribution and infrastructure, and they're engaging given the fresh perspective and his knack for sticky refrains and voice-stretching progressions. In one broad stroke (and frequently featuring his sidekick, Monty), Fetty effectively establishes himself both as the premier trap balladeer and the first of his kind. — S.P.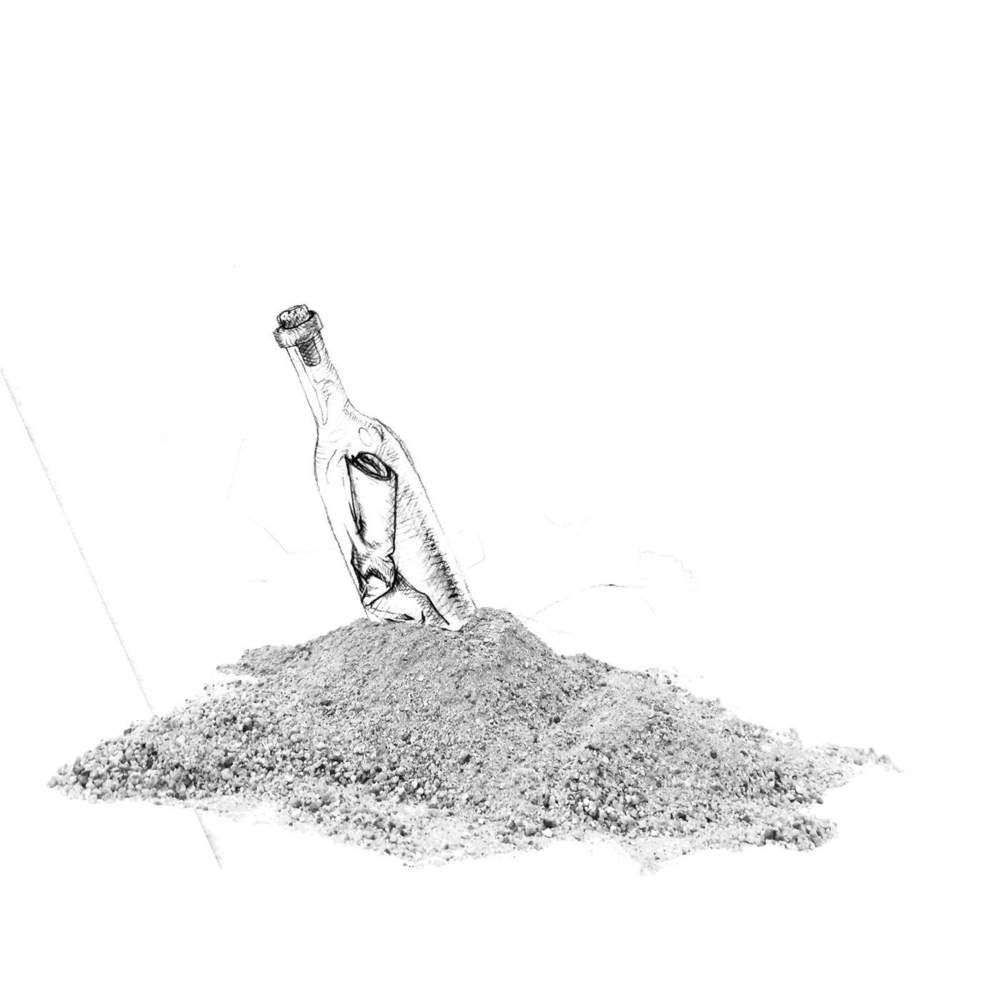 6.

Donnie Trumpet and the Social Experiment


Surf
The billowing clouds of acid rain finally parted for preeminent Chicago kid Chance the Rapper, and on the other side there's only sunny Sunday smiles. Aided by the perpetual grin of trumpeter Nico Segal — who earns top billing here as Donnie Trumpet — the social experiment implied by the band's name seems to be an exercise in joyful abandon, asking, "How do your fans react in the face of unrelenting sunbeams?" They don't blink, it turns out, they celebrate along with you. A cast of collaborators ballooned to include rap A-listers like J. Cole and Erykah Badu and longtime pals like Noname Gypsy and Eryn Allen Kane, each of whom — like Chance on records past — obscure the darkness currently hanging over the Windy City's youth. Instead it's soda-shop reunions and choreographed dance lines. It's said that musicals thrive during times of economic and societal upheaval, so all is as it should be — stage lights shine brighter in Chicago, on Chicagoan of the Year Chance the Rapper, than anywhere on Broadway. — C.J.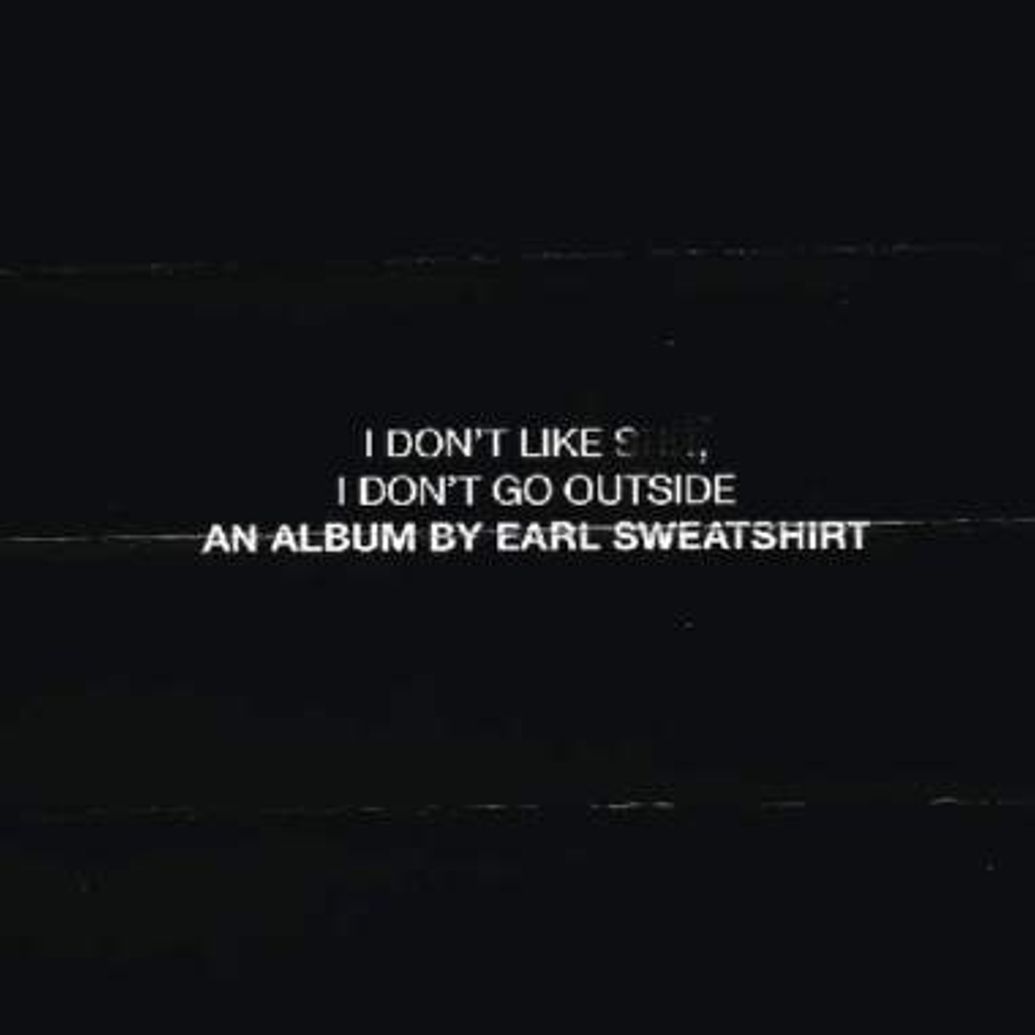 5. Earl Sweatshirt
I Don't Like S**t, I Don't Go Outside
Earl Sweatshirt's claustrophobic bloodletting of a second full-length is the finest in the Odd Future oeuvre, if it belongs there at all. It's folklore now: When the unruly group took your RSS feed by storm, its youngest and bar-for-bar, pound-for-pound most vicious wordsmith was missing. By the time he was located — at the Coral Reef Academy, a boot camp of sorts in American Samoa, of all places — his friends were full-fledged pop stars. The downswung Doris was a scattered, hookless affair, to the point some thought in 2013 that Earl was deliberately shirking the spotlight — comfortable with the craft, to be sure, just not the attendant celebrity.
What happened next seems like the obvious choice in hindsight but is, on its face, a daring move. The 21-year-old turned in an insular, skeletal, self-produced record that clocks in just under half an hour. There are no Odd Future features; there was no proper single, and even less of a promotional run than the abbreviated ones for fellow Southern Californians Vince Staples and Kendrick Lamar. I Don't Like S**t is a master class in misanthropy, the kind of record built in, and for, dingy bedrooms and basements and the disillusioned people who live there. Where some of Odd Future's original fans have no doubt stayed in Easter-colored shirts and knee-high socks, some are a few years removed from that youthful exuberance, maybe struggling with loans or rent or general displacement. This is the record for them, the sound of one of rap's foremost technicians shrugging off formalist concerns and bending all of his tools to articulate a suffocating dread. As he raps on "AM/Radio," "Nowadays I'm on the hunt for mirrors to box with." — P.T.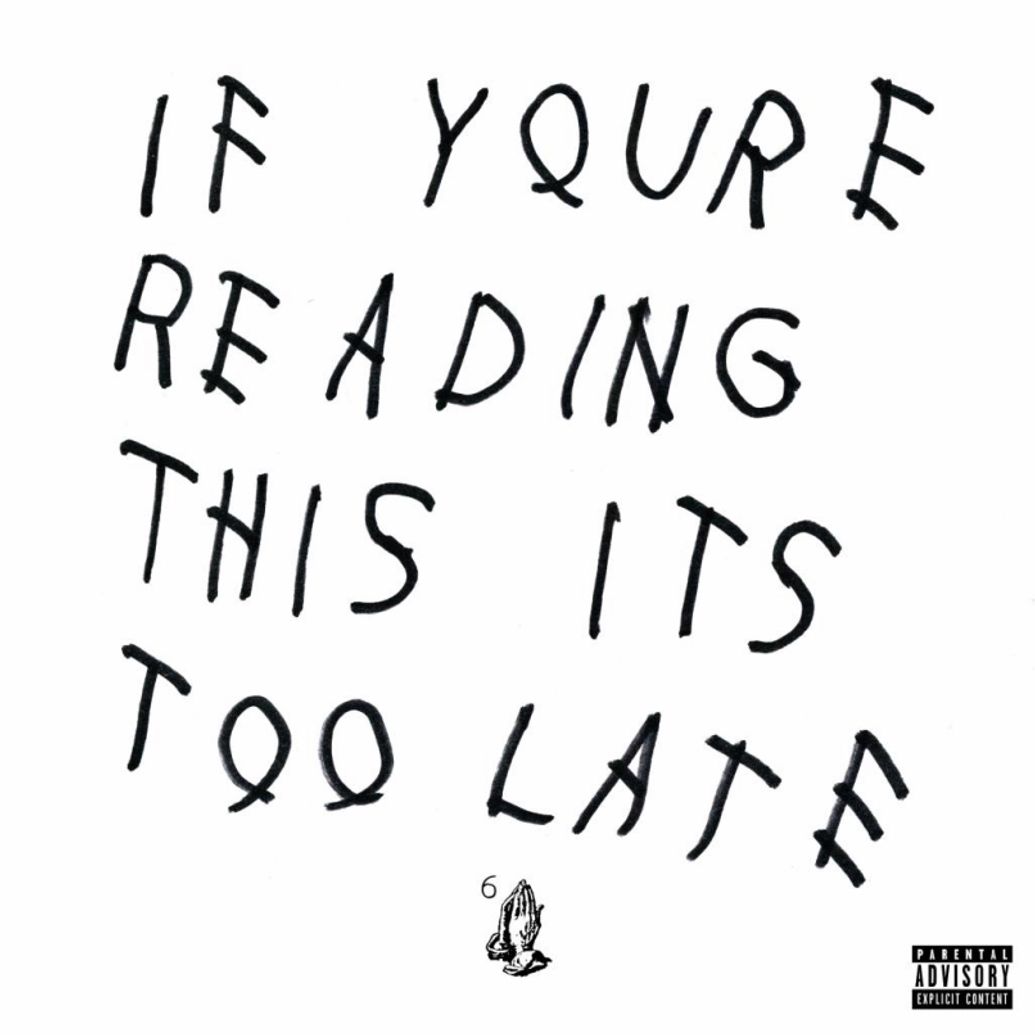 4. Drake
If You're Reading This It's Too Late
Drake declares himself a legend, and thus it is so. To paper over the wait between 2013's champagne-soaked sulkfest Nothing Was the Same and the long-heard-of, still-unseen Views From the 6, Aubrey Graham deployed If You're Reading This It's Too Late, a chilly mixtape-in-name-only that wore its desolate February release date well. Assembled with a team of ice-sculpting producers (and, to Meek Mill's horror, a camp of co-writers), the 17-track collection stands tall as Drizzy's most confident and single-minded work to date — tough-talking but approachable in its quotability (true thing), closed-off and frigid but alluring in spite/because of its sense of solitude.
The songs morph and change shape almost as often as Drake's mercurial flow, which he uses to spotlight his favorite subject: Drake. He's ghosting on centerfolds, admiring his new Beretta, demanding checks, sipping D'usse — just generally savoring his reign on top while watching his enemies and rapping to the best of his ability, chest puffed out, shoulders broad, and breath hanging in the cold, dark air. Like a pro, he topped the charts, went platinum, and set streaming records; like a perfectionist, he tried to downplay Reading's stature in his catalog, saying that it's "a bit broken" and corners were cut while making it, to get the tape out to the public as soon as possible. Because there's ultimately one thing he cares about as much as himself: the fans. — K.M.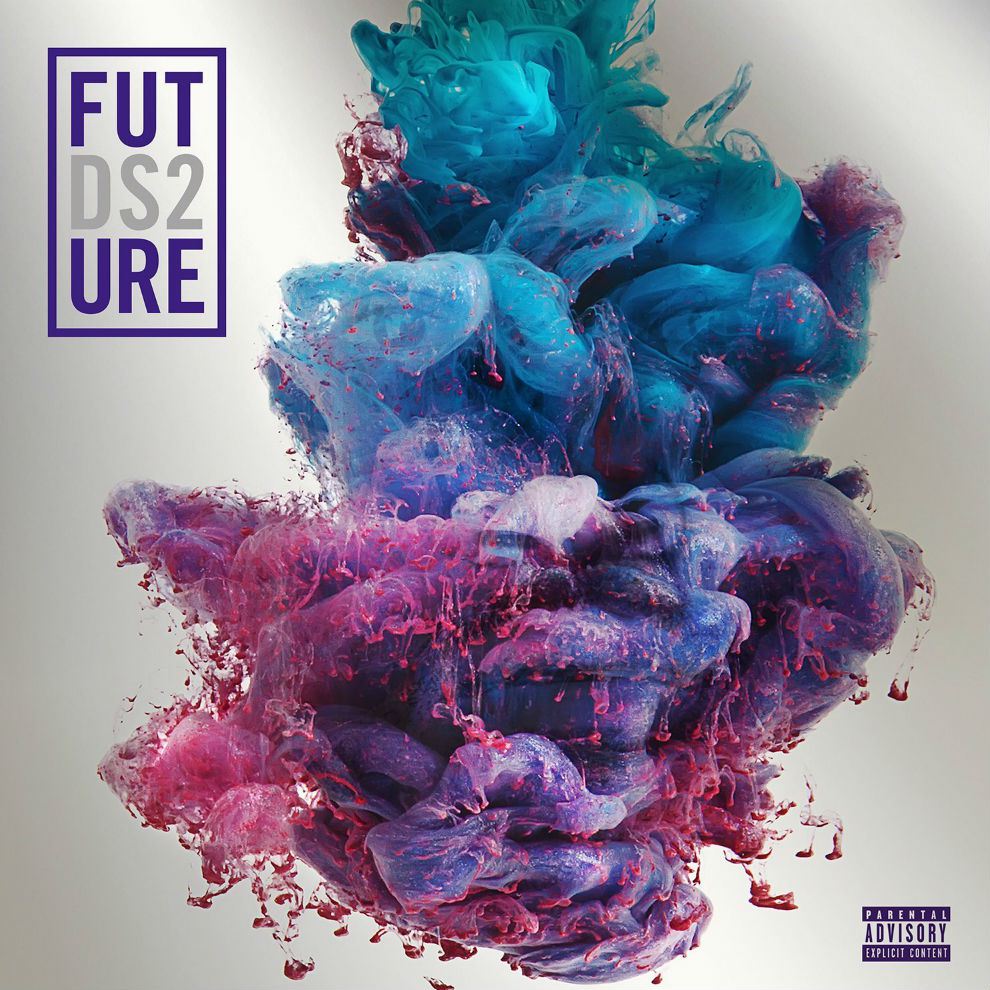 3. Future
Dirty Sprite 2
So named because it's a concept album about the dangers of obeying your thirst, the whole thirst, and nothing but the thirst, Future's magnum opus requires extra Magnums. The theme song is the dissonant static of "I Serve the Base," because the sole moment of DS2 that's not about serving his base instincts is when he pauses to count hundreds with blood on them. Kendrick's epic was pained, not hopeless, with beacons like "i" and "Alright" shining brightly betwixt his depressed mind-junk for solace. But Future's album is possibly the year's saddest, losing his baby mama to the triangulation of dope dealing, pissing out codeine, and having his circuits so frayed they're aggravated by molly (MDMA floods you with serotonin — suffice it to say that's not supposed to happen). If this doesn't strike you as rock bottom, think about how Nayvadius Wilburn's groupies remain nameless while he lovingly recites the brands he boffs them in. Maybe it's the commas that f**k up you. — D.W.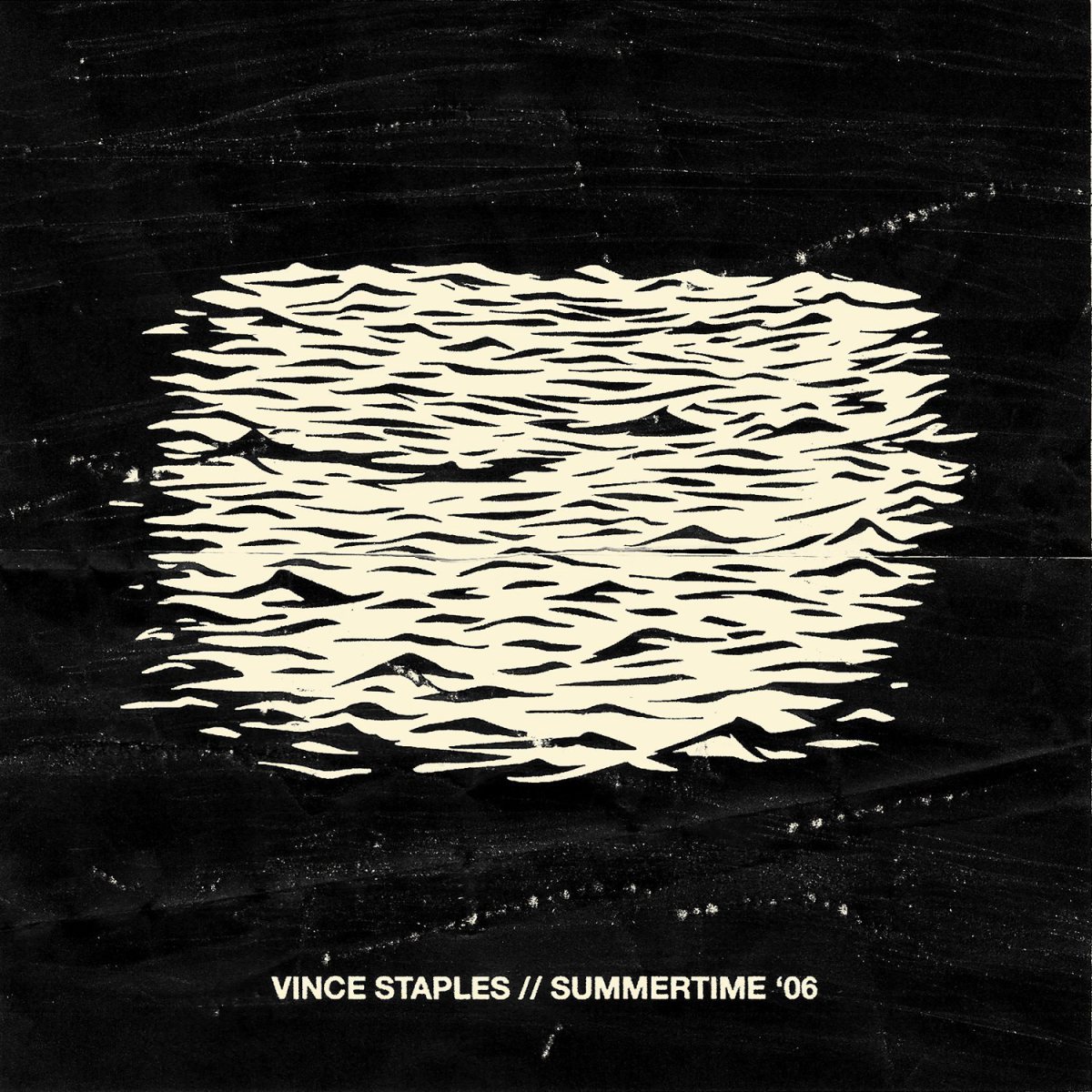 2. Vince Staples
Summertime '06
Vince Staples' debut album opens with a blunt proclamation: "I'm just a nigga / Until I fill my pockets / And then I'm Mr. Nigga." What unfolds in its aftermath is a narrative web that unspools the subtle social critique within: Being black in America carries an irreversible stigma, and that stigma sustains cycles that continue to destroy communities across the country. But Summertime '06 is more than just commentary on America's complex racial dynamic; it's a completely immersive dive into Staples' Long Beach neighborhood through his colliding teenage and adult worldviews.
On its surface, Summertime '06 is graphically autobiographical, a flashback to the pivotal year in a coming-of-age saga where the rapper embraces his reality with a documentarian-like acuteness, through clear eyes and real talk. It's less period piece and more case study, grappling with systematic oppression and how it perpetuates gang culture, viewing his world through a critical lens and doling out hard truths with bits of gallows humor (On "Lift Me Up": "Uber driver in the cockpit look like Jeffrey Dahmer / But he looking at me crazy when we drive up to the projects"). Staples draws parallels between then and now, jump-cutting from two very different but equally crucial points in his life and finding insights in the crevice between them, over ambitious productions that wail and clang from No I.D., DJ Dahi, and Clams Casino. The few glimpses of little comforts are embedded in the densely knotted schemes and internal rhymes of his gangland tales. It's a stark look at a broken society entrenched in its ways, for worse and worse. — S.P.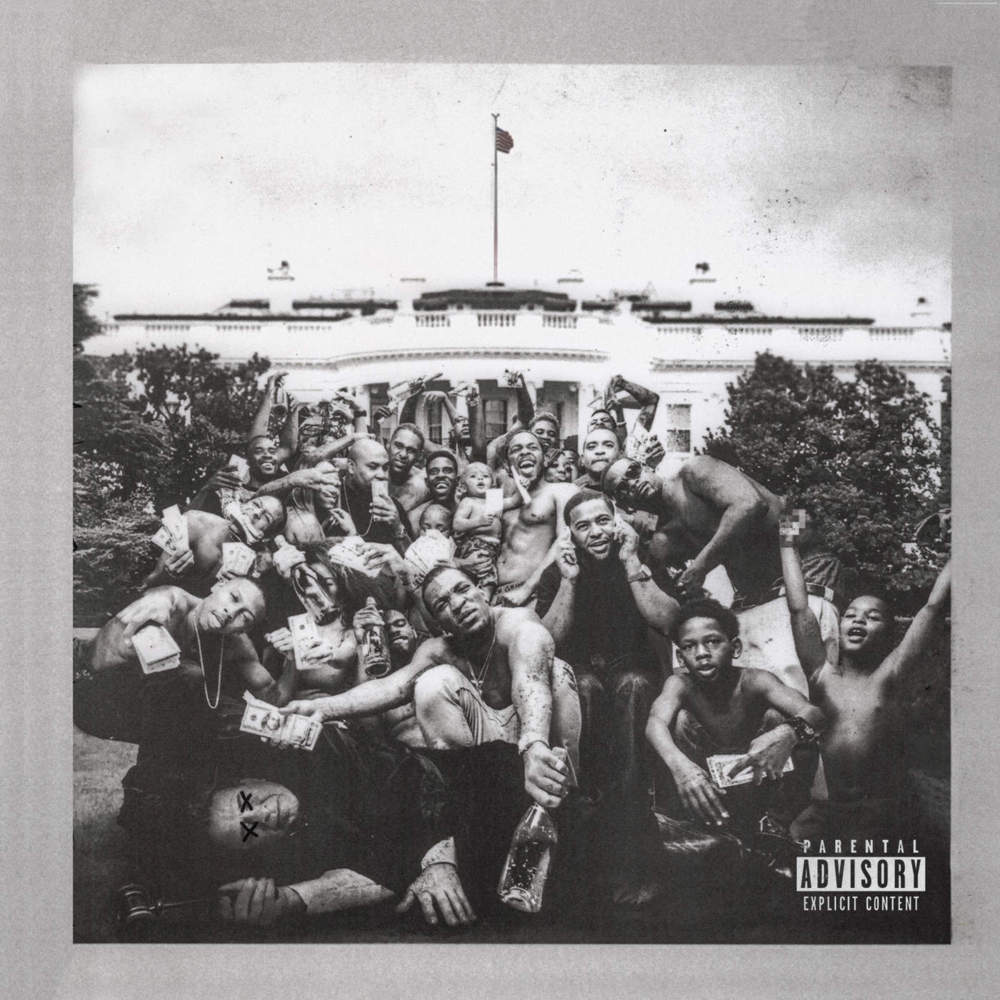 1. Kendrick Lamar
To Pimp a Butterfly
At this point, the cultural significance of To Pimp a Butterfly is indisputable. "Alright" has become a 21st-century Civil Rights hymn. "How Much a Dollar Cost?" sits atop the most powerful man in the world's year-end list. The whole album is literally being taught in high schools. But lest we get too caught up in its already-hefty historical legacy and start to view it as social studies homework, let's consider what else To Pimp a Butterfly is: A concept album driven by battles against an unseen and barely named force of oppression. A fascinating character study of an angry, depressed young man driven by abandonment issues and confusion over what to do with all the power that his growing cult of fans have now given him, who finds himself screaming in a hotel room at no one in particular. A thick double LP with instantly anthemic singles strung together through purposefully uncomfortable, at times frightening album tracks. If this all sounds familiar, it should: To Pimp a Butterfly is The Wall of 21st-century hip-hop.
Lest the comparison to Pink Floyd's narcissistic rock opera come off as pejorative or dismissive, recall that there's a reason why The Wall is one of the best-selling albums in music history. That album took a concept a lot thinner than To Pimp a Butterfly's recurring narrative — of a rap star fighting his way through temptation to learn deeper truths and help out the struggling city he left behind — and turned it into a blockbuster through a brilliant sense of pacing and flow, exemplary production and instrumentation that made even the album's connective tissue spellbinding, and song pillars that imbued classic rock songwriting with the stakes of grand theater.
All the same can be said for Butterfly, whose free-jazz interludes and multipartite neo-soul suites are so delicately woven into the album that they become inextricable to its essential fabric. Every track compels with its own sense of drama, growing organically out of what came before it and delivering you inexorably into what comes next; the scatting trumpets of "For Free?" dropping you onto the blanketing bass of "King Kunta," the low audience chatter at the end of "You Ain't Gotta Lie" swelling into the sermonizing, incendiary live climax of "i." It's such a gripping, suspenseful album that you practically expect a twist ending — and then it actually gives you one, in a beyond-the-grave 2Pac cameo that ties the whole set together. Like The Wall, it's a serious album, a difficult album, a challenging album — yeah, but it's also a fun album, one whose deeper mysteries are thrilling to uncover, one that reminds you of the immersive entertainment experience that the LP format can provide when its possibilities are tapped beyond a glorified mixtape or Spotify playlist.
But if the comparison between the two records still feels unfair, it's because unlike Roger Waters, Kendrick Lamar is interested in engaging with the world outside his fractured psyche. When he pulls in 2Pac for an extended dialogue, when he demands that his audience answer his non-rhetorical question about how many lives the black community has lost in 2015, even when he screams "You hate me, don't you?" at the fair-skinned powers that be, he's showing a desire to include others in his pain and create a conversation with the culture at large, one that he acknowledges is far more important and complex than his own struggles with fame and hypocrisy.
Waters created The Wall because he was disgusted with himself for spitting on a fan, Lamar created To Pimp a Butterfly because he was concerned with the potential extermination of his people. We're so used to concept albums being the sole province of megalomaniacal, tortured-but-privileged artist types that when we get one whose final message is of self-awareness, empathy, and general conscientiousness, we almost don't recognize it. Fact of the matter is that these walls can talk, and on his masterpiece, Kendrick proved how much more rewarding it is for both artist and listener to try to understand them, rather than just ordering that they be torn down. — A.U.