Continuing the domination of last year's hellish hopscotch between anarchy and orthodoxy, fortune — for 2015's best metal acts — has once again favored the bold. Comfort food always has its places, but the year's most devilish efforts under the increasingly vast metal umbrella have once again come from those willing to add new mutations to the genre's established structures. Whether by leaps and bounds or creeping Darwinian evolution, the 20 Best Metal Albums of 2015 each make attempts at furthering the form and reflect the depraved diversity that can be conjured from shades of blue and black.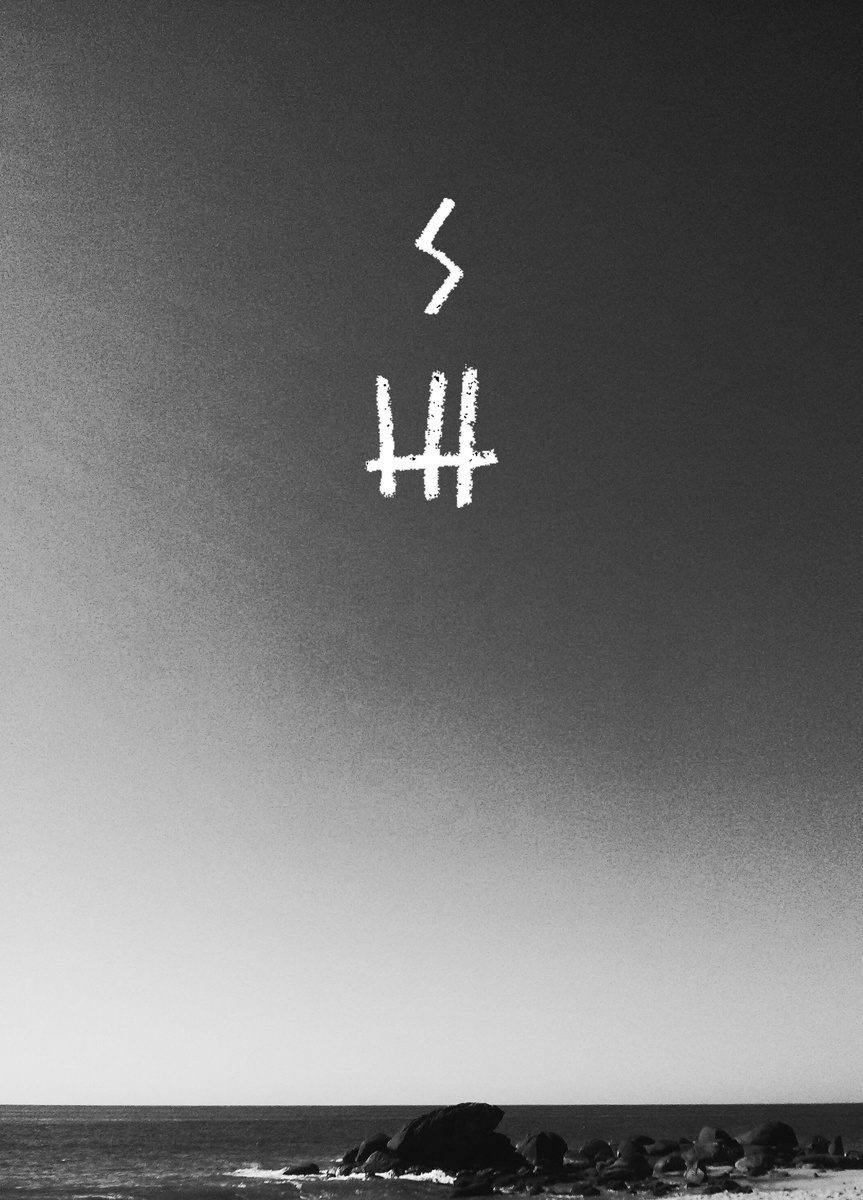 20. Spectral Wound
Terra Nullius
Spectral Wound's debut full-length, Terra Nullius, uses razor-edge dynamics to soften the boundaries between the sensory deprivation chamber of their overwhelming guitar lines and more anhedonian, atmospheric elements. Montreal's a world away from Helsinki, but the Quebecois act are able to channel their similarly frigid climate into a take on black metal that's as gloriously snowblind as their Scandinavian forebears. — COLIN JOYCE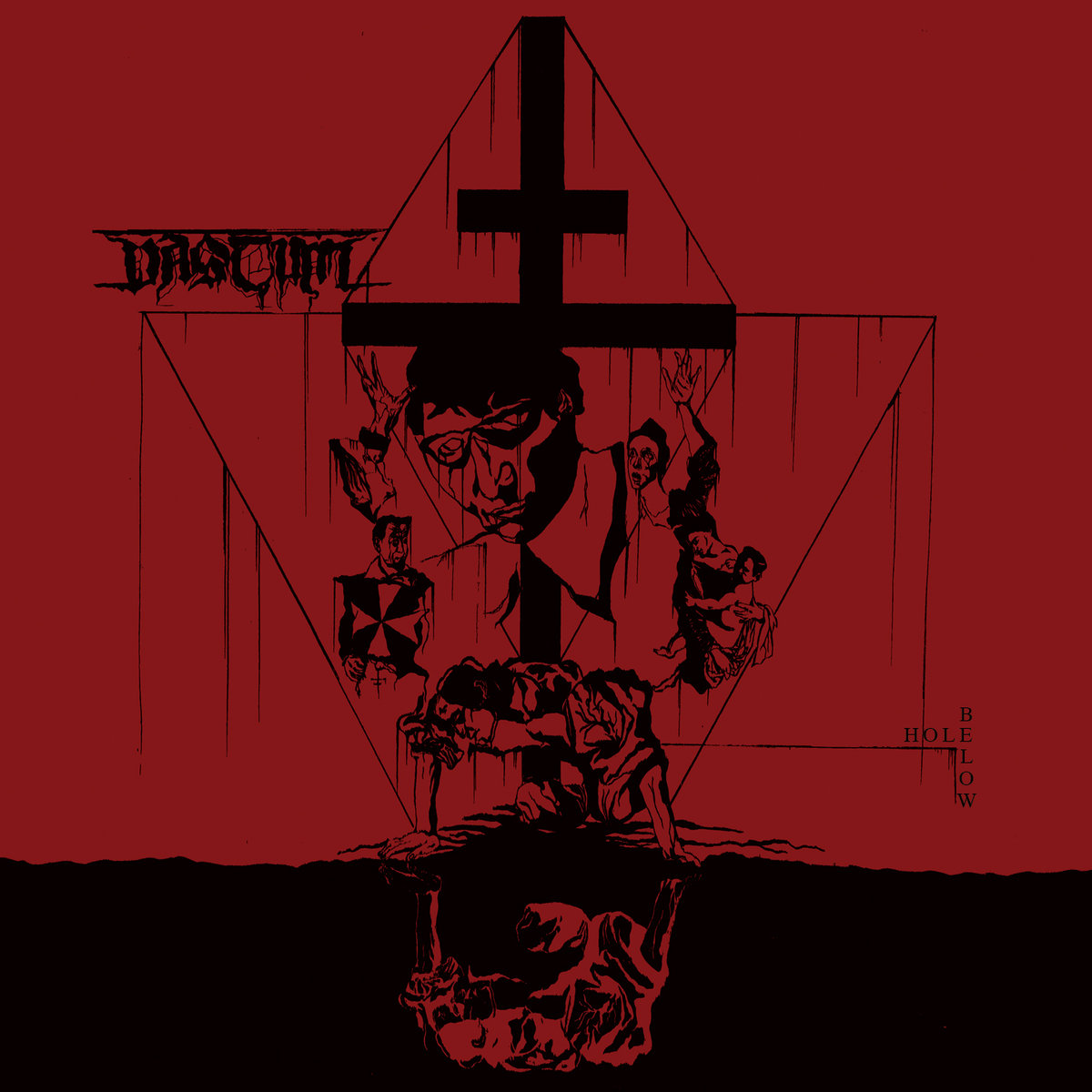 19. Vastum
Hole Below
Death metal is meant to be ugly, sloppy, bloody, and gross — and Vastum dive right into that fleshy morass with teeth bared. What they do on top of that baseline, though, is add an extra element — the Bay Area five-piece makes gory, viscera-splashed death metal seem smart. The lyrics are a big factor here in all their psychosexual discomfort (Like the "Empty testis / Milked to death" couplet on "Empty Breast"), grunted and growled from the gullets of dual vocalists Leila Abdul-Rauf and Daniel Butler. The music itself takes a satisfyingly meaty old-school approach, replete with buzzsaw crunch and a low-down production that sounds more Stockholm than Oakland. — W. BURKE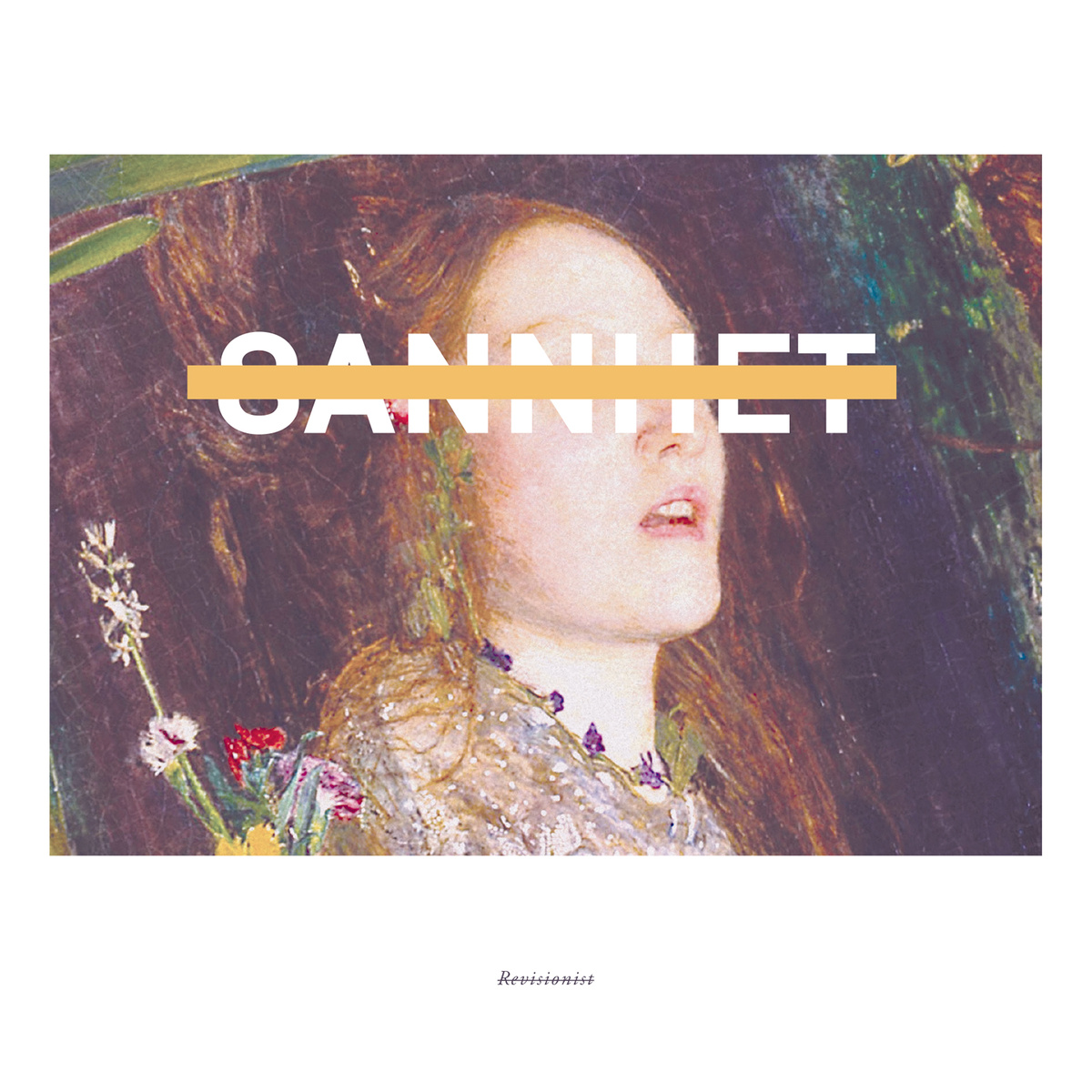 18. Sannhet
Revisionist
There's a whole cast of Brooklyn residents pushing at the outer edges of what black metal can (should?) be, and Sannhet have always been the biggest space cadets of the bunch. Revisionist, like their debut, pushes tremolo-picked guitar licks and sleet-storm blast beats to interstellar extremes, stirring up a noxious bathtub brew of soupy shoegaze structures, noxious riffing, and acridly smoking percussion that's as volatile as jet fuel. In the past they'd be content in their savage chemistry, but on tracks like the ascendant "Sinking Forward," they finally have liftoff. — C.J.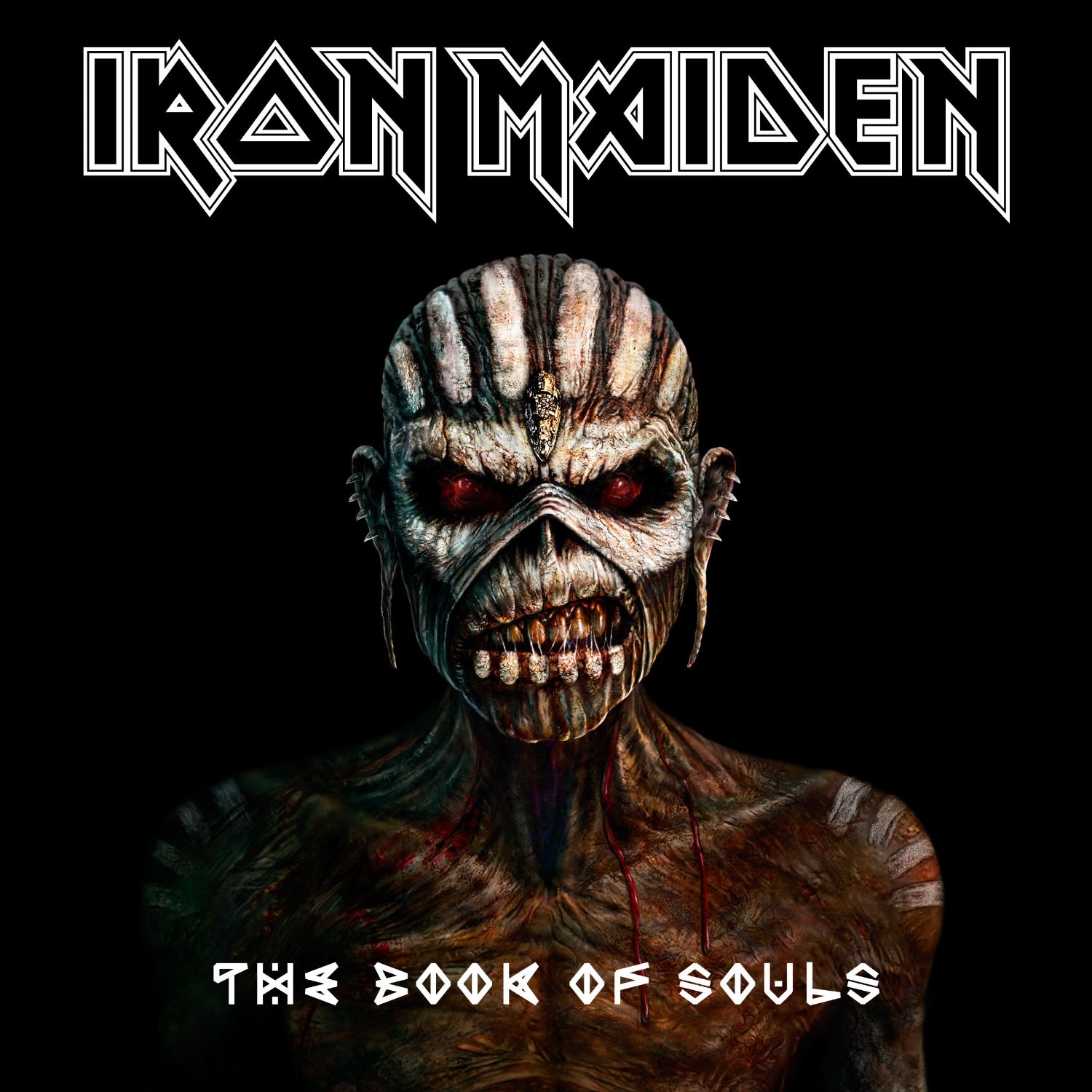 17. Iron Maiden
The Book of Souls
Invent a sound iconic enough, and you never really have to evolve from it — you just have to get better at it. Iron Maiden's 16th album (and first double LP), The Book of Souls, shows the NWOBHM overlords at peak proficiency, galloping with trademark magnificence through wrecked riffers ("When the River Runs Dry"), crunching headbangers (the title track), and majestic power ballads ("Tears of a Clown," decidedly not a Smokey Robinson cover) for well over an hour, before four decades of metal history clear out for the peerless grandiosity of 18-minute closer "Empire of the Clouds." Proof that vampires aren't the only mythical creatures that get stronger with age. — ANDREW UNTERBERGER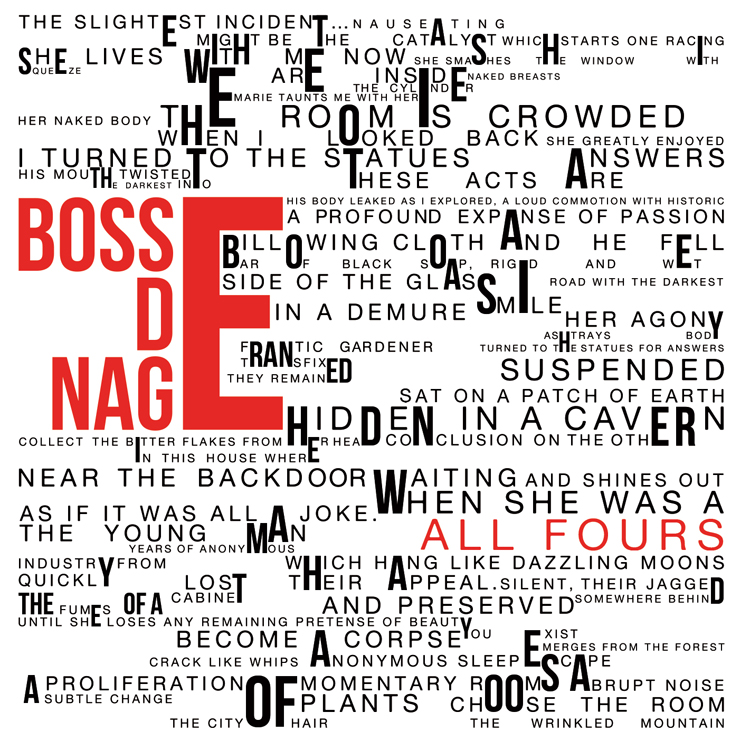 16. Bosse-de-Nage
All Fours
In another world, they could've been Deafheaven, except not really. Their pretty sections aren't nearly as obvious in their celestial beauty, and their black-out collapses are far more gravity-bound in their grandeur. Still, these Bay Area buds of 2015's premier metal crossover act are just as masterful in their creeping dynamics and just as cinematic in their soundscapes — the buzzing dread of the "Industry of Distance" intro and the shorted-cable climax to nine minutes of post-rock thrashing in "Washerwoman" are among the year's finest-directed moments of chilling action in any genre. The unnerving indie thriller to New Bermuda's explosion-stuffed blockbuster. — A.U.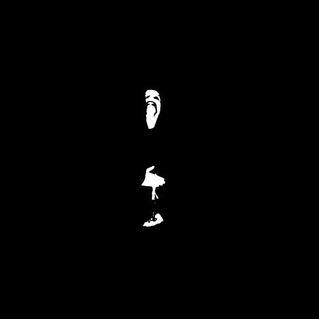 15. Black Cilice
Mysteries
Black Cilice has operated on the unruly fringes of the Portuguese metal scene since around 2009, and has amassed an astonishing volume of releases; the solo act's third full-length, Mysteries, marks its 19th release. Producing such a vast quantity of recorded output in such a short time is one way to hone one's skills nice and sharp, and the single faceless figure behind Black Cilice has certainly done just that. Mysteries is a study in well-executed, arrogant black metal, buried six feet under intentionally rough production and punctuated by desperate howls, frantic tremolo, and wet-cardboard drums that make perfect, unholy sense within the context of these most Satanic of year-end jams. — W.B.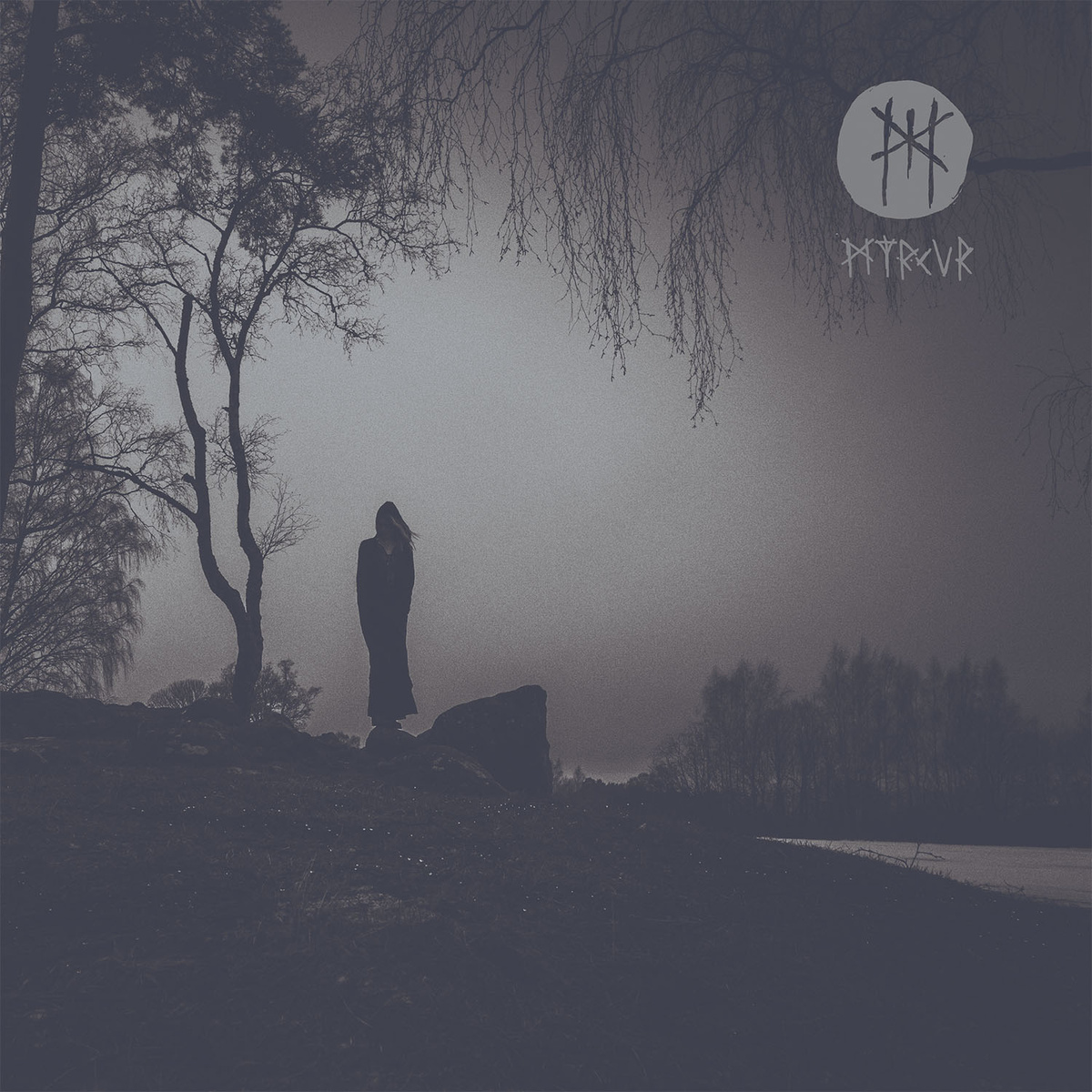 14. Myrkur
M
Ex-Ex Cops singer Amalie Bruun already proved her black-metal mettle with her seeping, sickly EP-length debut as Myrkur. But if you have any remaining doubts about the Danish composer's bonafides, well, her first LP exists as blackened rebuttal. Produced by Ulver's Garm (a genre originator whose very presence would be enough to signify the gravity of the situation), M finds Bruun drawing on her Danish upbringing spent playing traditional Scandinavian songs, summoning dense thickets of swooning strings and droning guitars before she burns it all down with her sallow vocalizations. If you're still skeptical of Bruun based on that Billy Corgan cosign, consider M a freshly sharpened needle aimed for your soft, fleshy spots. — C.J.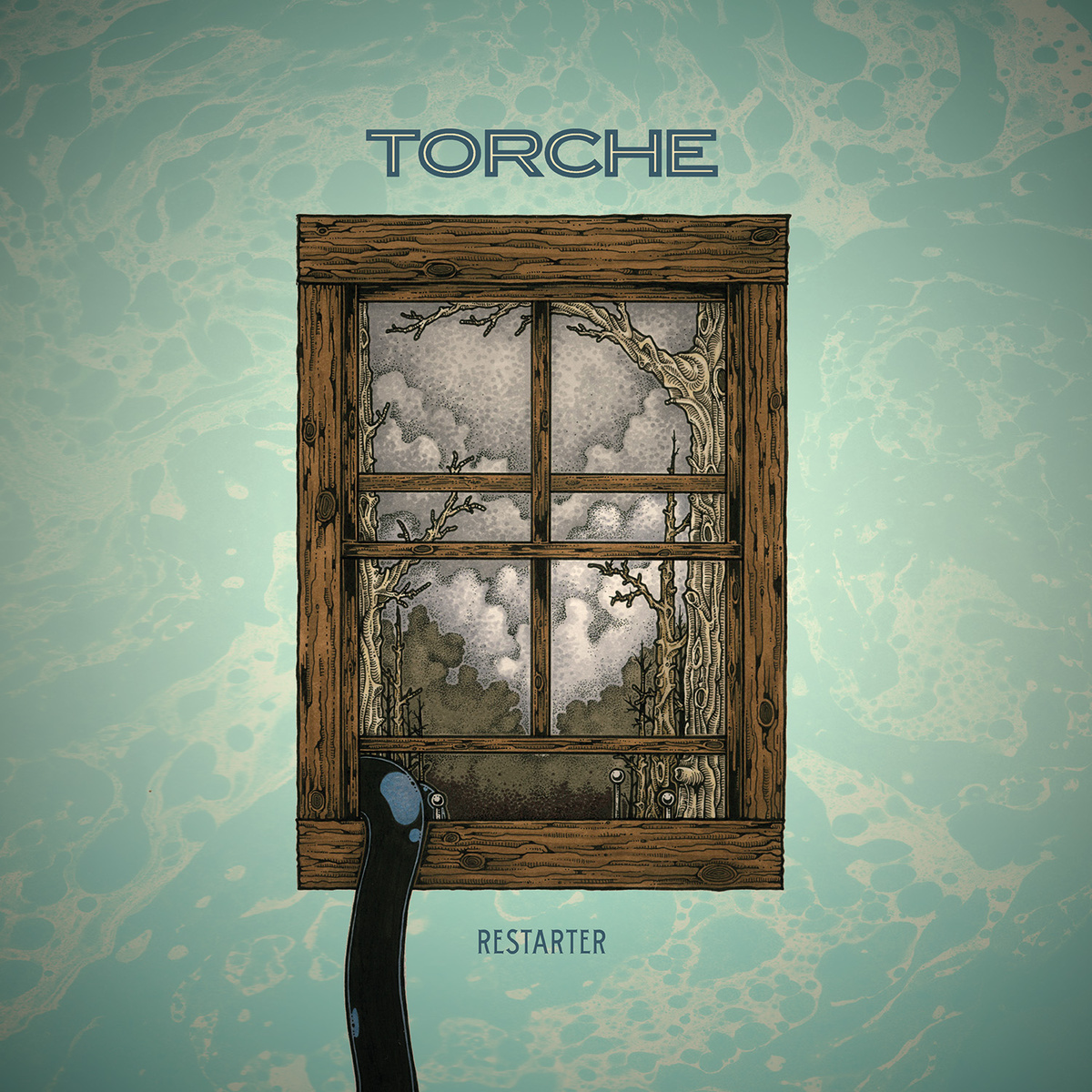 13. Torche
Restarter
Like Sleigh Bells or Tech N9ne, metal is circumstantial for Torche, a habitat. The Miami quartet's thick candy ribbons of uncomplicated melody are spun through a cement mixer of down-tuned guitars (which really sound more like up-tuned basses). But the, uh, Harmonicrafted hooks from their 2013 album are imbued with the heft of 2006's Meanderthal — they rattle hearts as well as ribcages. The best track, "Loose Men," jangles like Hot Rock-era Sleater-Kinney. If they had a bassist, anyway (or six). Get low, get low, get low. — DAN WEISS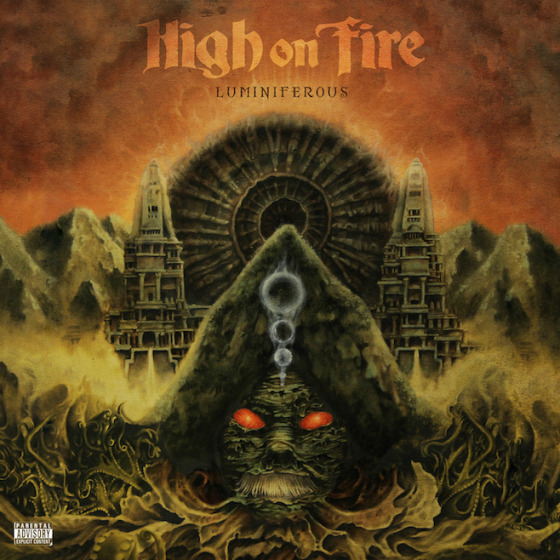 12. High on Fire
Luminiferous
There's a workmanlike consistency to High on Fire frontman and stoner-metal vet Matt Pike's full battering-ram bellow that makes it hard to believe his largest contribution to the metal pantheon was called Dopesmoker. In his second outfit, High on Fire, there's nothing turgid; all the guitars are well-oiled vehicles in perpetual forward motion, and they will be until there's no longer a wall to slam through to the other side. It's possible that HoF were always as vibrant and nasty as they are throughout Luminiferous, and that the gatekeepers of the top tier are just starting to crane their necks. It's also possible that Luminiferous is a long-riffing band at their best — David Icke-blotted lyrics that are turning the conspiracy theory-indulging Pike into the metal game Tom DeLonge.  — D.W.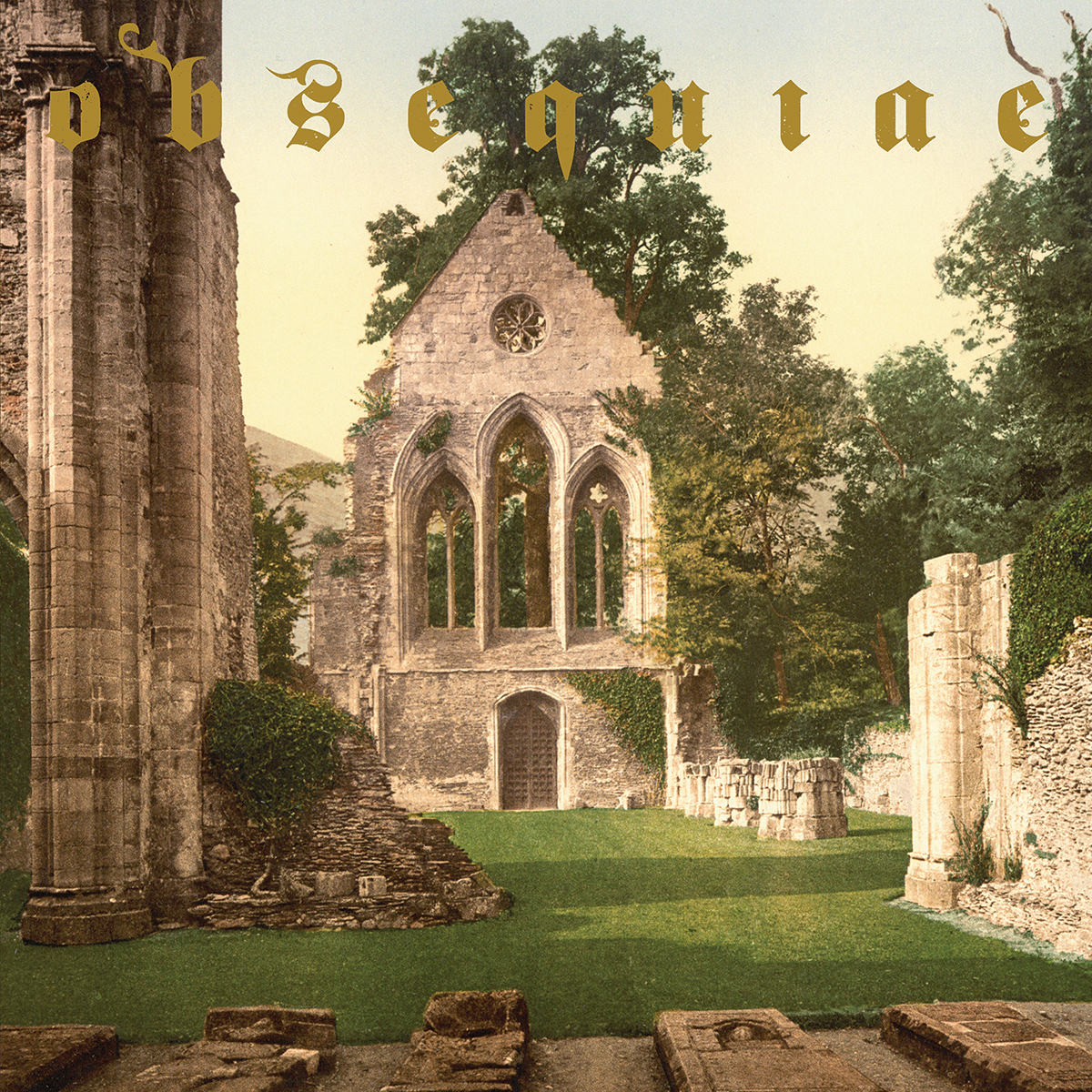 11. Obsequiae
Aria of Vernal Tombs
Obsequiae floated under far too many radars this year, but it's hard to blame the less adventurous listener for passing by its arcane mishmash of medieval music and melodic black metal. More's the pity, though, because Aria of Vernal Tombs stands fully apart from any of 2015's other releases, and is a great deal more rapturous and engaging than any of its fellows. In regards to the ancient aspect, don't go into this expecting hurdy-gurdy or drinking songs; rather, the Minneapolis trio takes a reverent, almost academic approach to the incorporation of epochal tunes, crafting elegant and triumphal melodies that entwine with hauntingly melodic black-metal riffs and harsh rasps. — W.B.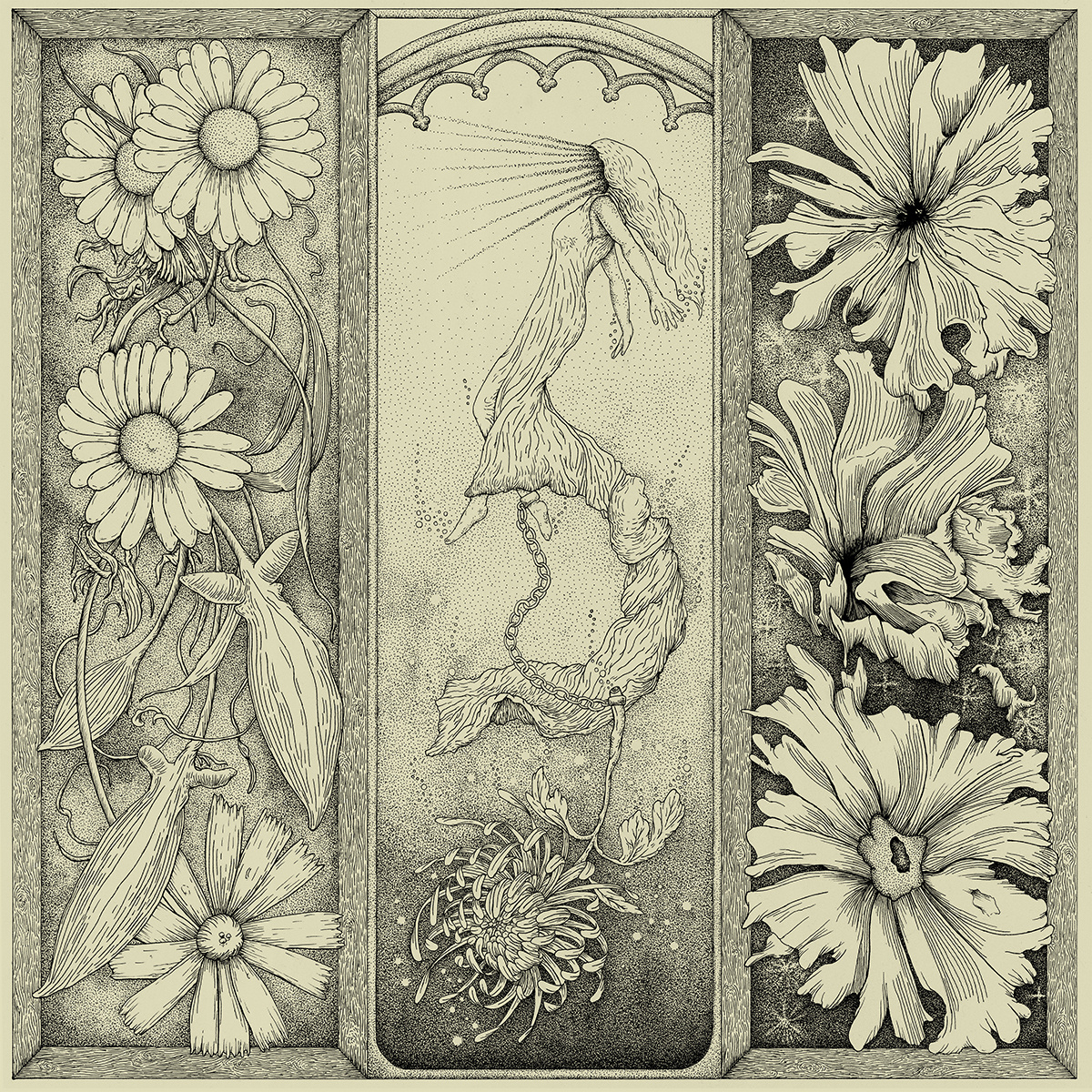 10. Cloud Rat
Qliphoth
Grindcore's sociopolitical edge has long set it apart from metal's boneheaded subgenres and aligned it more closely with punk in speed and aesthetic, and Cloud Rat — Michigan's most luminous example of the sound — have sure as s**t got something to say. Vocalist Madison Marshall's bleak poetry makes the personal political, and her serrated delivery drives the point home like a coffin nail. Cloud Rat's attack is fast and furious, of course, but remains separate from its peers with a dystopian appreciation for sludge, noise, and gleaming post-rock passages; grindcore has never sounded so beautiful, or so dark. — W.B.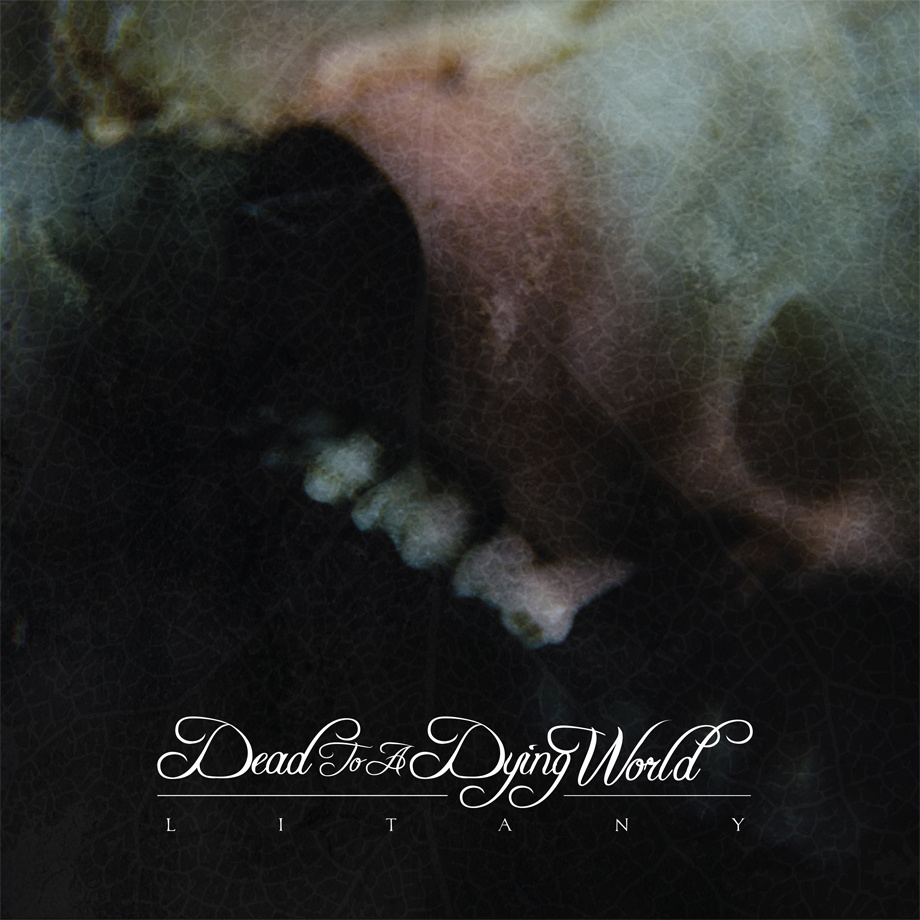 9. Dead to a Dying World
Litany
Dead to a Dying World use excess to depict excess. Their concerns are ecological, bemoaning the toll humans take on the planet ("Soon all the trees in the world will fall") and on each other. But they do so in a manner as disgustingly monolithic as those vast trash islands floating out in the Pacific. These are vast, sickly, harrowing compositions cobbled together from a hodgepodge of metal's most revolting genres: the pitch-dark bile of black metal, Nile-wide rivers of factory sludge, the glacial terror of doom. This Texas act repeatedly pushes the boundaries of good taste with several compositions that stretch past the quarter-hour mark, and once you count backup singers and hammer dulcimer players, the record's body count totals around a dozen contributors. It's as overwhelming and depressing as post-industrial life itself. — C.J.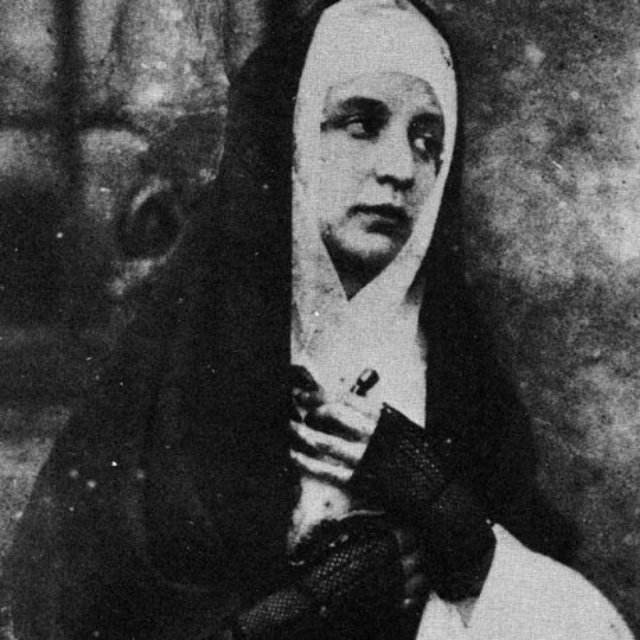 8. The Body and Thou
You, Whom I Have Always Hated
The Body and Thou play well with others — both bands sport arm-long discographies littered with splits and collaborative recordings — but have proven time and time again that they howl best when they come together and pool their shared nihilistic tendencies. The collective deftly manipulates feedback, swaying tribal beats, and big, fat doom riffs into a disturbing whole, trading off howls at the mic and lurching ahead with frightening purpose. The Body's noisier tendencies bleed perfectly into Thou's sludgier work, leaving the listener with the distinct feeling of teetering on the edge of an unfathomable abyss. — W.B.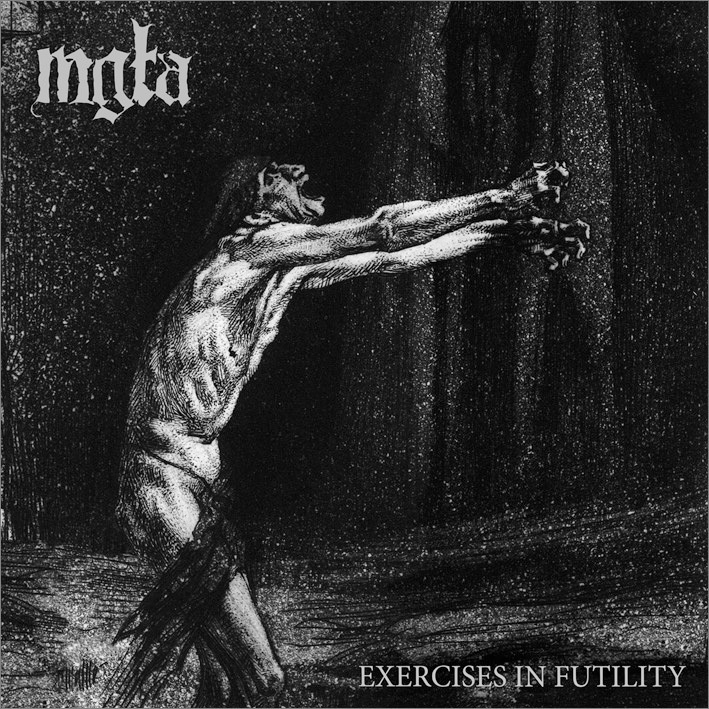 7. Mg?a
Exercises in Futility
Within the confines of certain subgenres, there is much to be said for orthodoxy. And the "if it ain't broke, don't fix it" maxim fits especially well in black metal, a genre that arguably hit its pinnacle in 1994 with Mayhem's magnum opus. Polish iconoclasts Mg?a follow firmly in that icy Second Wave tradition, but their grasp on melody and atmosphere rivals that of even the old gods. The melancholic instrumental passages and harmonic notes skittering atop the distortion and commanding drum work on Exercises in Futility make all the difference, and the band's own laser focus on what they know works for them far outweighs the theoretical benefit of experimentation. Again, if it ain't broke… — W.B.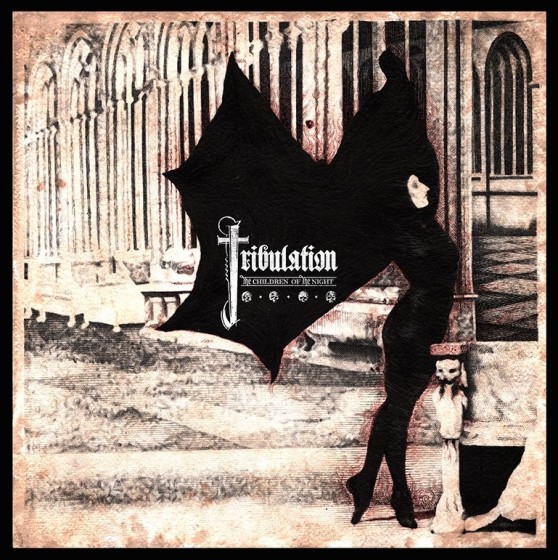 6. Tribulation
The Children of the Night
Over the course of their career, Swedish quartet Tribulation have been at risk of being pulled apart by the wild horses of their own ambitious ideals. Crushed-out death metal riffs careen on one track, before the unmistakable hiss of black metal seeps out of the following one. Singer Johannes Andersson plays pagan preacher and punk poet, adding gruff, populist undertones to otherwise experimentalist compositions. It's stunning stuff, but until now, these disparate compositions seemed tenuous — as if these great heaving works were held together by little more than butcher's twine.
The Children of the Night gets the whole fleet moving in the same direction. The same boundless aspiration drives the curdled chorale "Strains of Horror," but each shimmering guitar solo is a gilded inlay in service to a greater, ornate whole. The edges are still jagged, but they settle into one another comfortably now — each track like the world's most macabre jigsaw puzzle, terrifying and playful in equal measure. — C.J.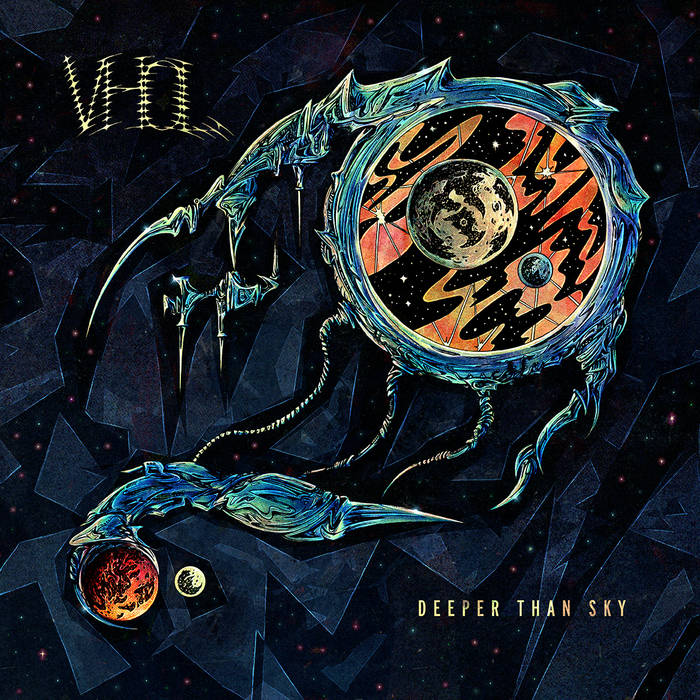 5. VHÖL
Deeper Than Sky
Sometimes seismic, groundbreaking work comes through subtle tectonic shifts. VHÖL's additions to the thrash canon are minimal, but each moment of subterranean roil on their sophomore LP, Deeper Than Sky, still feels carefully considered and beautifully obsessed over. With contributions from members of the doom act YOB, the black-metal torturers Agalloch, and the proggier Hammers of Misfortune, it's a triumph of finding similarity in difference, uncovering a common heaven in the hellish riffery and locomotive percussion lifted from years of living with a collection of Slayer records. Still, these tropes and structures are launching pads for more avant meditations, like the brittle piano workout titled — wait for it — "Paino" and the cosmos-exploring guitar solos on the title track. It's an album-length reminder that you needn't necessarily be an innovator to be a genius. — C.J.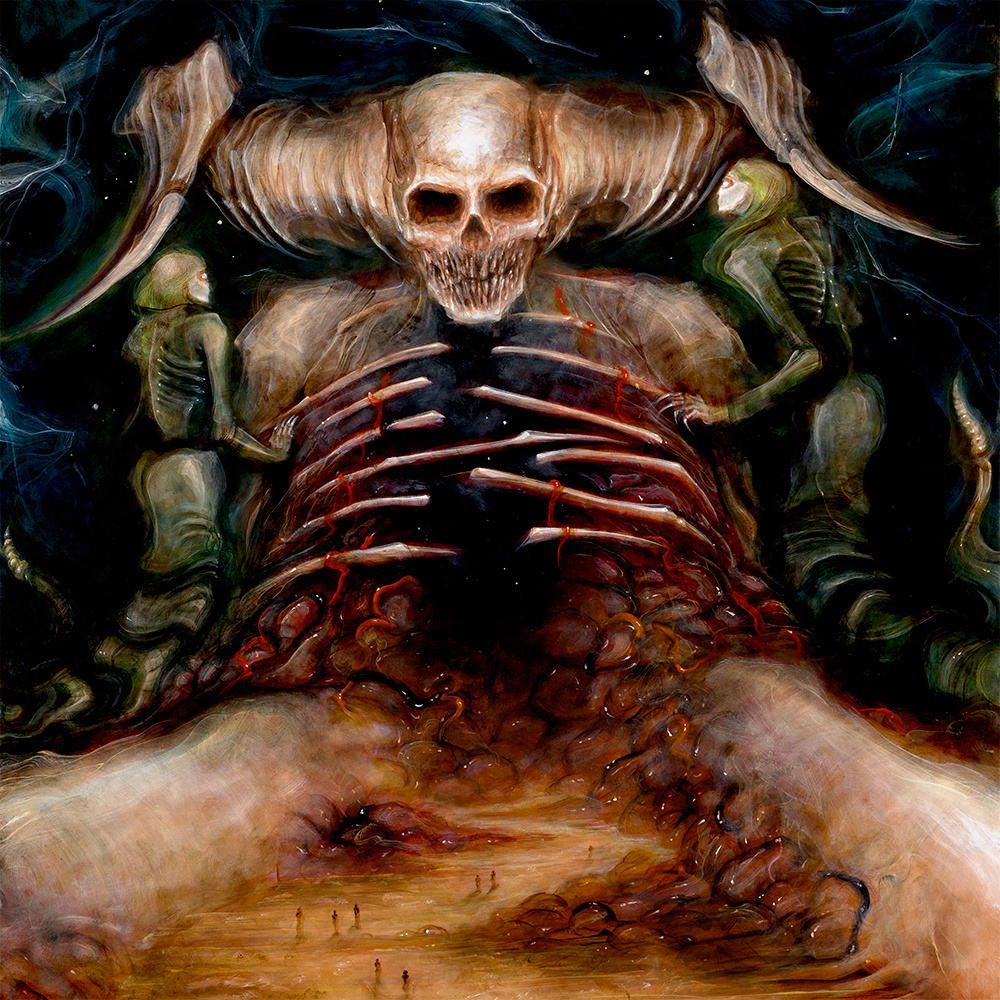 4. Horrendous
Anareta
It's implicit that muddled inner states are the driving force of American death metal's fists-raised malevolence. But the genre very rarely calls its listeners to plumb the depths of their own souls as literally as Philadelphia trio Horrendous does at the end of their third full-length, Anareta. "Know thyself / Mirror gaze," vocalist Damon Herring violently implores after the pillowy intro of "The Solipsist (Mirrors Gaze)." And then there's disgust: slinking guitar lines that squirm around, through, and over one another like snakes in a pit — sickening drama as an answer to that call for self-reflection. It's the sort of exercise that they're able to wrench out of their genre-skipping death mutations; dive deep into a troubled conscience and return with noise. Anareta is a psychodrama of the self, a depiction of the horrors of a human mind… yours, to be specific. — C.J.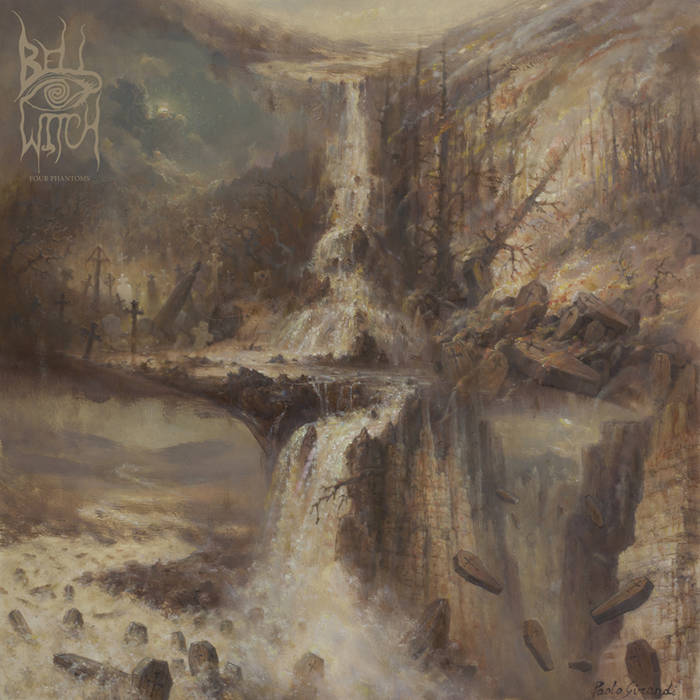 3. Bell Witch
Four Phantoms
Funeral doom is a difficult sort of alchemy to perfect — the addition of too much of any one element or too little of another has dire potential to leave a song leaden. Seattle's Bell Witch are masters of this arcane craft, and make it known quite plainly on Four Phantoms, the duo's second album. Pocked with drone, sludge, and plaintive melodies that wouldn't sound out of place in bassist/vocalist Dylan Desmond's other band, Samothrace, Four Phantoms sallies forth with an elemental fury, leaving nothing but ash in its wake. — W.B.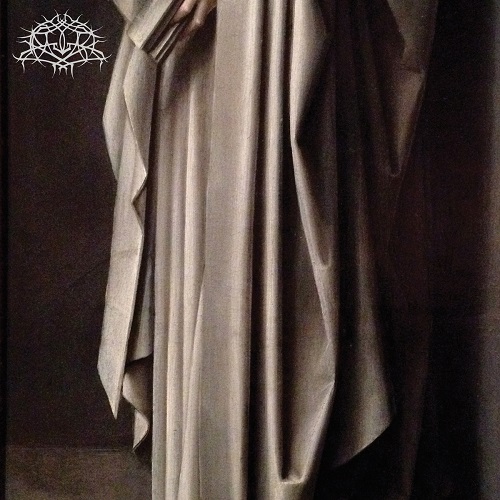 2. Krallice
Ygg Huur
New York black-metal outliers Krallice show where others tell: They invert the genre where Liturgy extract it, switch tempos and time signatures with sleight of hand where Meshuggah give their mathematician-boggling chops top billing. Calling this jagged and brutish music "seamless" feels absurd, and yet Krallice's finest, lithest record has no overpass under which to stop and reflect upon the tornado assaulting you. More importantly, it's never an endurance test either, never hammers at the same spot of your skull for too long. It just moves, with misshapen omens like "Tyranny of Thought" changing lanes swiftly and intensely with the chaotic economy of unexpected forebears like prime, Calculating Infinity-era Dillinger Escape Plan (minus the frills). You won't notice at first that they're eclipsing their peers; that's the point. — D.W.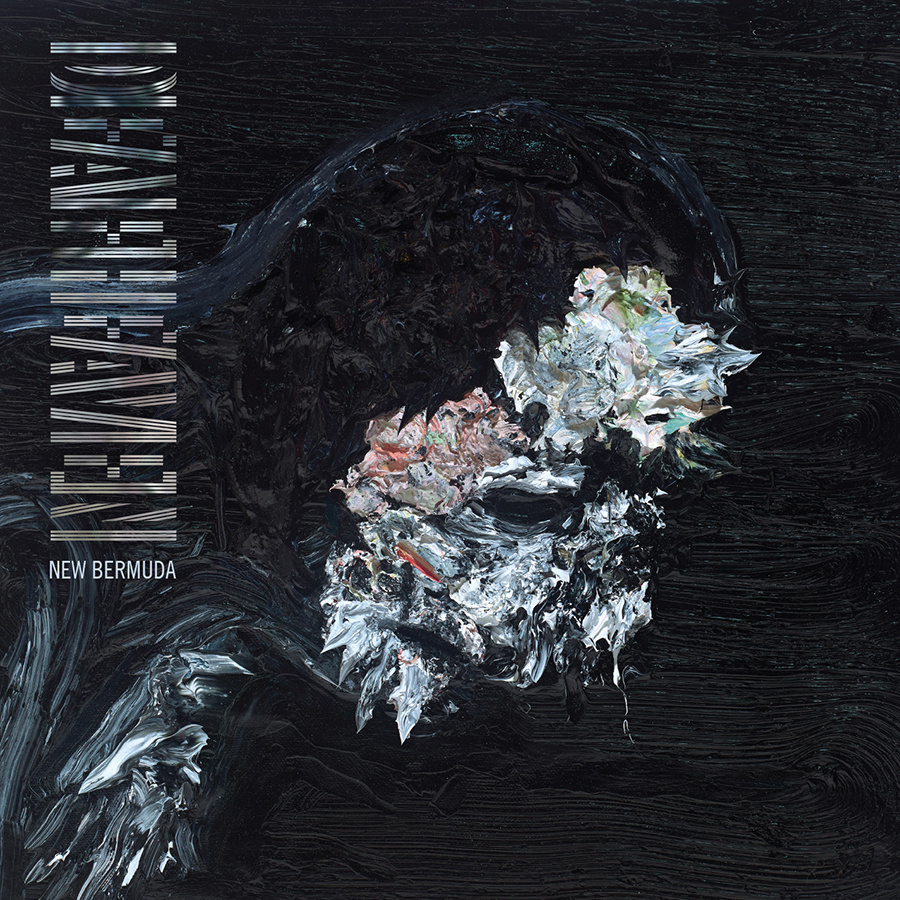 1. Deafheaven
New Bermuda
There are few success stories as unexpected or deserved as Deafheaven's crossover to mainstream audiences. Since they arrived with their 2011 debut, Roads to Judah — a self-serious, shoegaze-leaning middle finger held aloft in the general direction of the metal establishment — guitarist Kerry McCoy and vocalist George Clarke have been slowly turning black metal light. Where others drop like dead weight into the void of isolation and self-centeredness, Clarke and McCoy look out into the world on the wings of hang-glider guitar lines, and vocal squelches that feel more like the natural chaos of a storm cloud than the bitter discontentedness that has lined the genre's history.
New Bermuda is a vast chasm, darker than their blissed breakthrough Sunbather, but it soars all the more transcendent because of it. The ten-minute masterwork "Luna" floats by on a series of guitar riffs that start like nocturnal emissions from R.E.M.'s deep slumber — sexy and otherworldly offerings from somewhere beyond the the alt-'80s grave. Clarke's fixations aim toward hope (there's not much of it), love (ditto), and the cosmic disappointment that comes at those previous realizations. But his brutalist, clipped vocals only aid the dreamy atmosphere — even when the whipping songs feel nightmarish, there's a surreality that gives New Bermuda its optimistic float. Others have attempted, and likely will continue to attempt, to come for their place in the clouds above black metal's more terrestrial realms, but New Bermuda's further proof that no one can reach them. — C.J.