Hard and fast boundaries don't mean much these days. M.I.A. would tell you as much, offering a big ol' "what's up with that?" at the very concept and existence of international borders in one of her only musical releases this year. Even Pantone, the color-matching company responsible for designating a given calendar year's official pigment, chose to accept psychological and societal climates that have been shifting over the last couple of years. For the first time, they declared a blend of two colors — "rose quartz" and "serenity" — as a "color of the year," a nod to trans ontologies and the unexpected harmonies that come about when traditional dividing lines melt away.
Some of the year's best music celebrates these same dissolutions of established narratives — suggesting, in a distinctly postmodern way, that kids that grew up picking and choosing from all of music's recorded history needn't stick to one prescribed form or genre when expressing their most abstract urges. The artists at music's advancing edge embrace middle grounds and liminal spaces, making rap-metal hybrids that actually work, sleepwalking ambient works that move like grunge ballads, and harsh noise that tosses all inherited ideas of structure and function out the window. For these artists, there's a whole new exciting world in the cracks and fissures between established forms. And from that world comes the 20 Best Avant Albums of 2015.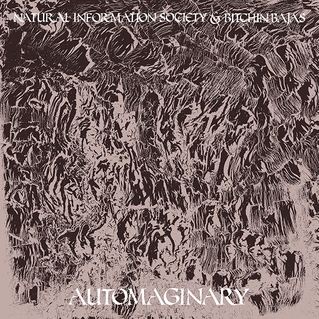 20. Natural Information Society and Bitchin Bajas
Automaginary
Turns out all that Chicago drone duo Bitchin Bajas needed to send their neo-kosmische compositions stratospheric was another few sets of hands. With help from fellow Chicago cosmonauts Natural Information Society — who add bass and drums to their space-probing instrumentals — the guitar and tape manipulators in the Bajas are able to transform pieces that would have once sat and sulked into exultant explorations of the here and hereafter. — COLIN JOYCE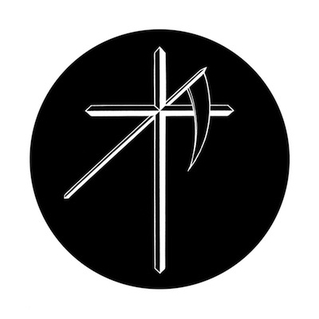 19. Uniform
Perfect World
On Perfect World, New York's Uniform lash electro-industrial grit to anthemic bombast, echoing its miserablist forebears while staking out harsh new territory. This synthesis lands vocalist Michael Berdan and multi-instrumentalist Ben Greenberg in hellacious realms: feedback-strewn, spoken-word wastelands ("Learning to Forget"); napalm-spewing abattoirs ("Footnote"); foreboding emporiums specializing in flavored static and spittle-flecked invective ("Indifference"); a hyper, digital hardcore show in a stranger's mom's basement ("Buyer's Remorse"). More than anything else, Perfect World is bracingly and unabashedly real in a way that most contemporary music isn't; it's like making out with a sandblasting machine that isn't even vaguely interested in whether or not you're down for its cause. — RAYMOND CUMMINGS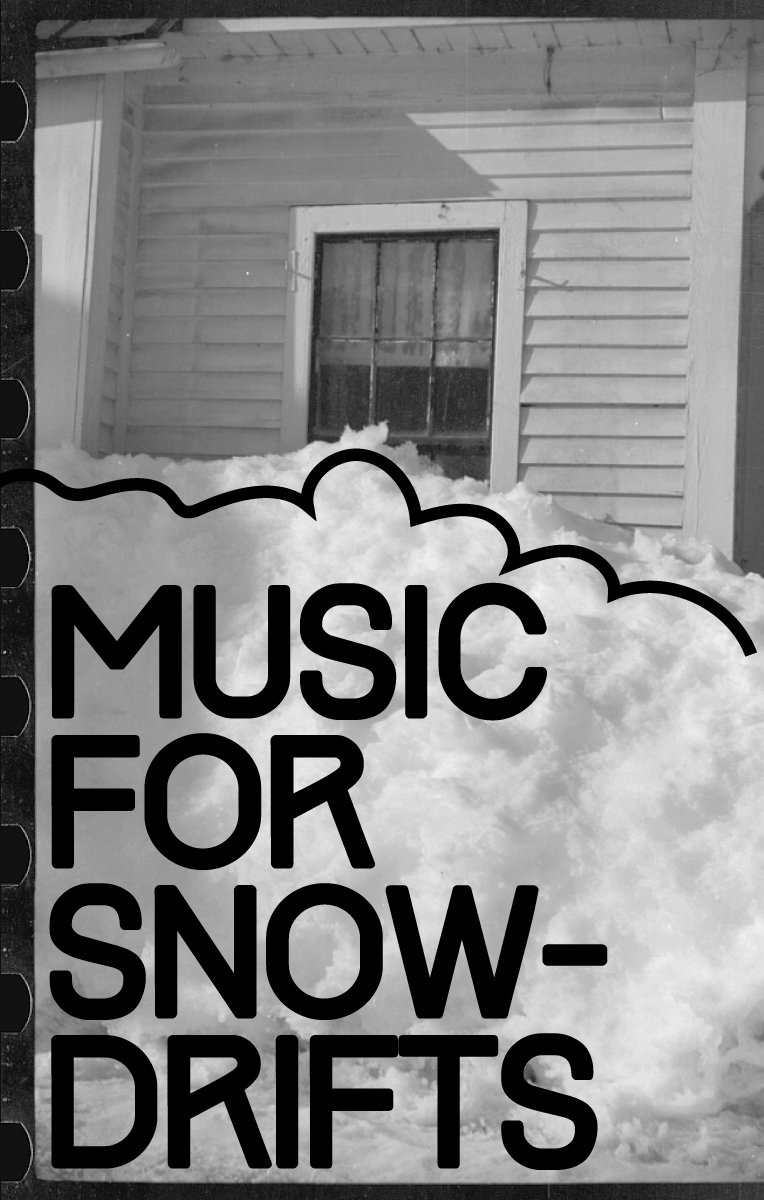 18. Jenks Miller and Rose Cross NC
Music for Snowdrifts
With harrowing black-metal mutations and heartrending country ballads — as Horseback and Mount Moriah, respectively — rattling around North Carolina polymath Jenks Miller's skull, it's no wonder that he occasionally needs to take time to center himself. Assembled with aid from Elysse Thebner (his constant collaborator in Rose Cross NC), Music for Snowdrifts is the latest of these more placid efforts. This series of three crawling compositions was apparently conceived and recorded in the midst of the depths of last year's interminable winter, but Miller and Thebner's drawn-out guitar and synth parts flicker like the first sparks of a slowly growing fire — the sound of hope and light amidst the darkness. — C.J.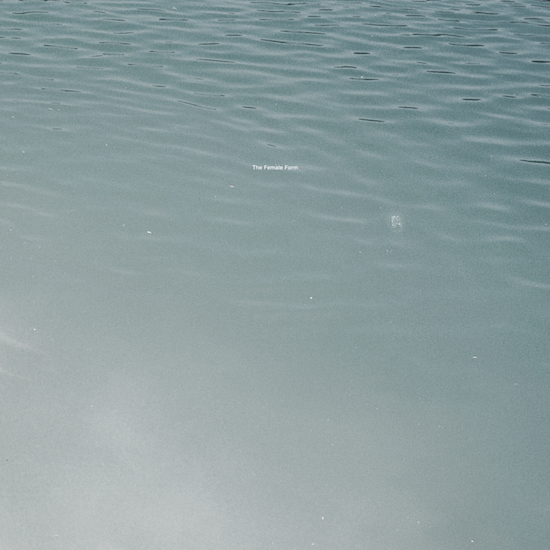 17. Loke Rahbek and Puce Mary
The Female Form
Two of the brightest lights — or, maybe, the dimmest voids — from Copenhagen's much buzzed-about punk and noise scenes team up again for the most distressing work that either has been involved with to date. Fredrikke Hoffmeier, a.k.a. Puce Mary, tones down her pained howling when paired with Loke Rahbek, himself a frequent collaborator of Iceage's Elias Ronnenfelt, but nauseating sounds abound. Synthesizers squeal and crack like chalkboard fragments being jammed straight into your nail beds, while occasionally horny, mostly pained, spoken-word samples do the rest of the work to give this a seedy environment that rivals the dingy basement of any establishment in your local red light district. Watch out for the sticky spots. — C.J.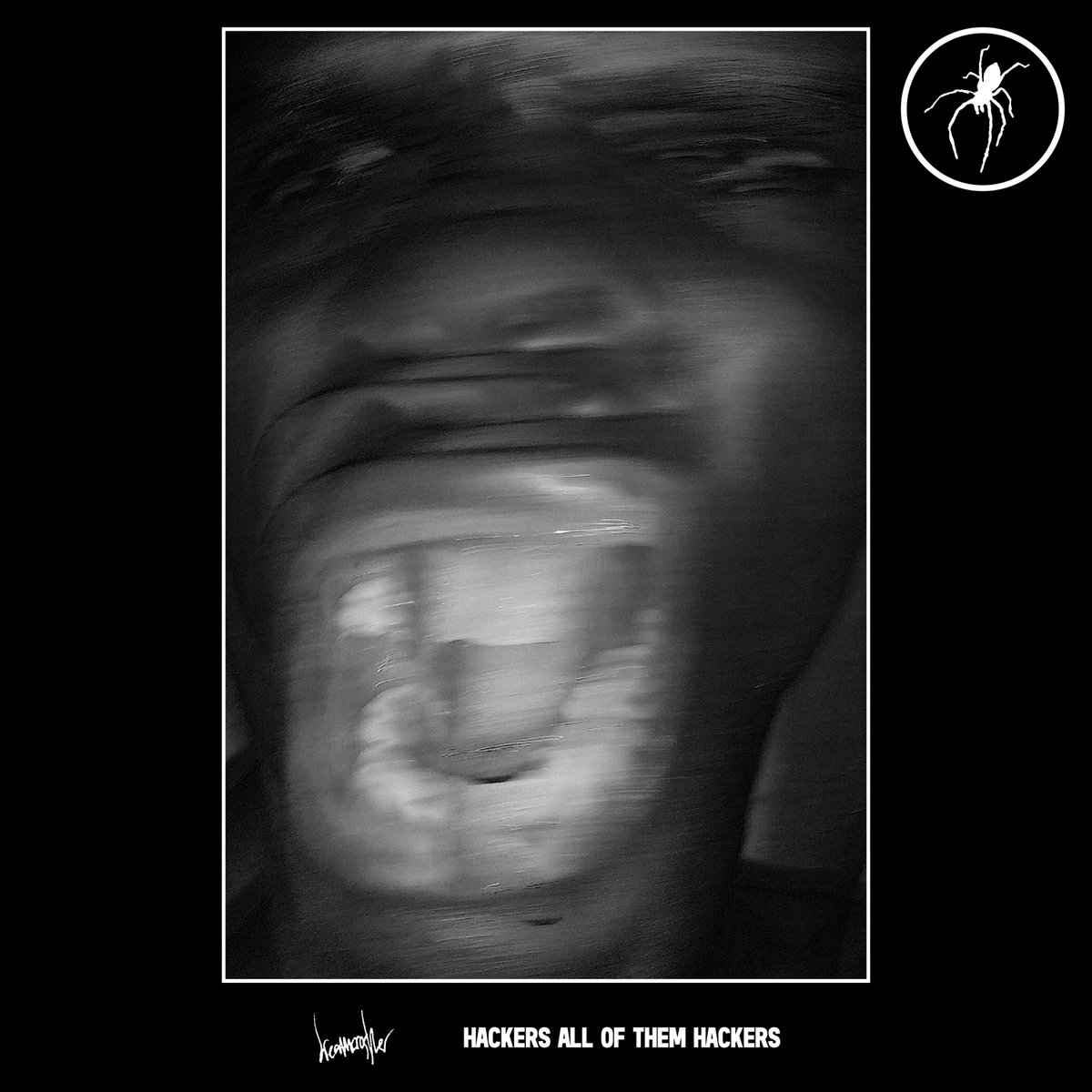 16. Dreamcrusher
Hackers All of Them Hackers
With Hackers All of Them Hackers, Brooklyn-based artist Luwayne Glass sets out to demonstrate that one's armada of brutalist loops are only as good as the full-bore agony one is capable of wresting from them, as the scarred, manic promise of earlier offerings are sharpened and focused. Hackers' bounty is dance-qua-noise du jour: the sieved, splintered beats of "Fear (And No Feeling)," how "Vacuum" celebrates ear-splitting kaleidoscope shrapnel, the machine-shop floor house anthem "Adore." "All Covered In Red" works a razor-wire steampunk pulse down to the quick, while torrential closer "Trapdoor" suggests that life on this particular plane may end in a never-ceasing storm of punishing sleet. — R.C.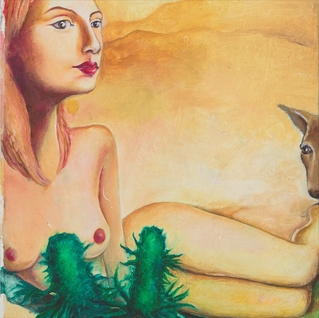 15. Wolf Eyes
I Am a Problem: Mind in Pieces
Wolf Eyes' storied penchant for pure impact gives way to slithery insinuation on I Am A Problem: Mind in Pieces, the Michigan trio's second LP with guitarist Jim Baljo. At times psychotropic, pensive, and tuneful — often all three, at once — Pieces trawls through stoner-metal no-man's-land even as it digs deep into a well-worn sack of gross-out effects. Bizarre and wondrous fates befall Nate Young's grizzled growl: It's turned inside out on "T.O.D.D.," cut up and shuffled on "Catch the Night Train," roughed and multiplied for the pounding "Enemy Ladder." The sonic palette itself is a dark, intoxicating shroud of wind instruments courtesy of John Olson and Baljo's elongated chords — better suited for immersion than moshing, unless you're adept at moshing in slow motion. — R.C.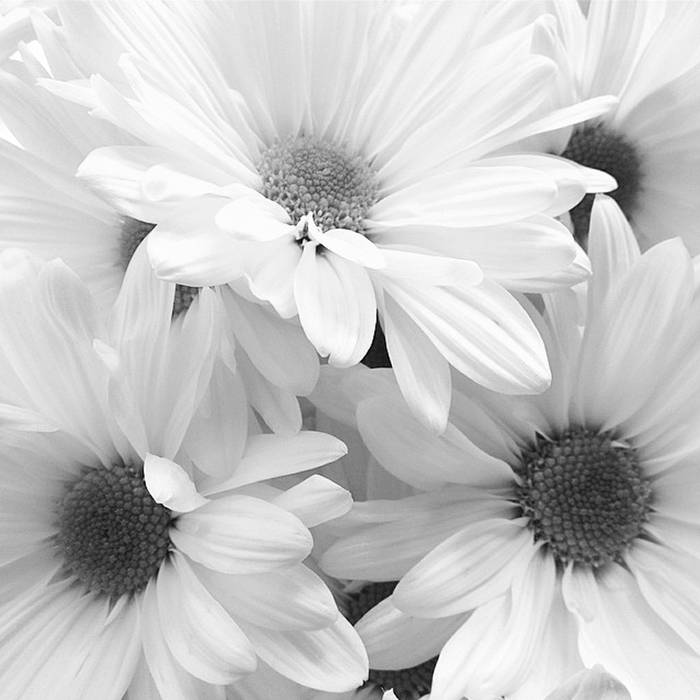 14. Motion Sickness of Time Travel
Weeks
If the dizzy drones of Rachel Evans' latest issuance as Motion Sickness of Time Travel (the 54th on her Bandcamp page, for what it's worth) leave you feeling woozy and suggestible, well, that's by design. The 37-minute piece Weeks was conceived to aid "lessons in self-hypnosis," and these soporific origins show in the resulting composition. Her ever-tranquil synth lines strain and creak, begging for attention among the mix, and then ebb back into the ephemera — slow, subtle, and circular rhythms fitting for such an exercise. Just as you're getting verrry sleepy, you're ready to hand your mind over to these gentle coos. Not that you really had any choice anyway. — C.J.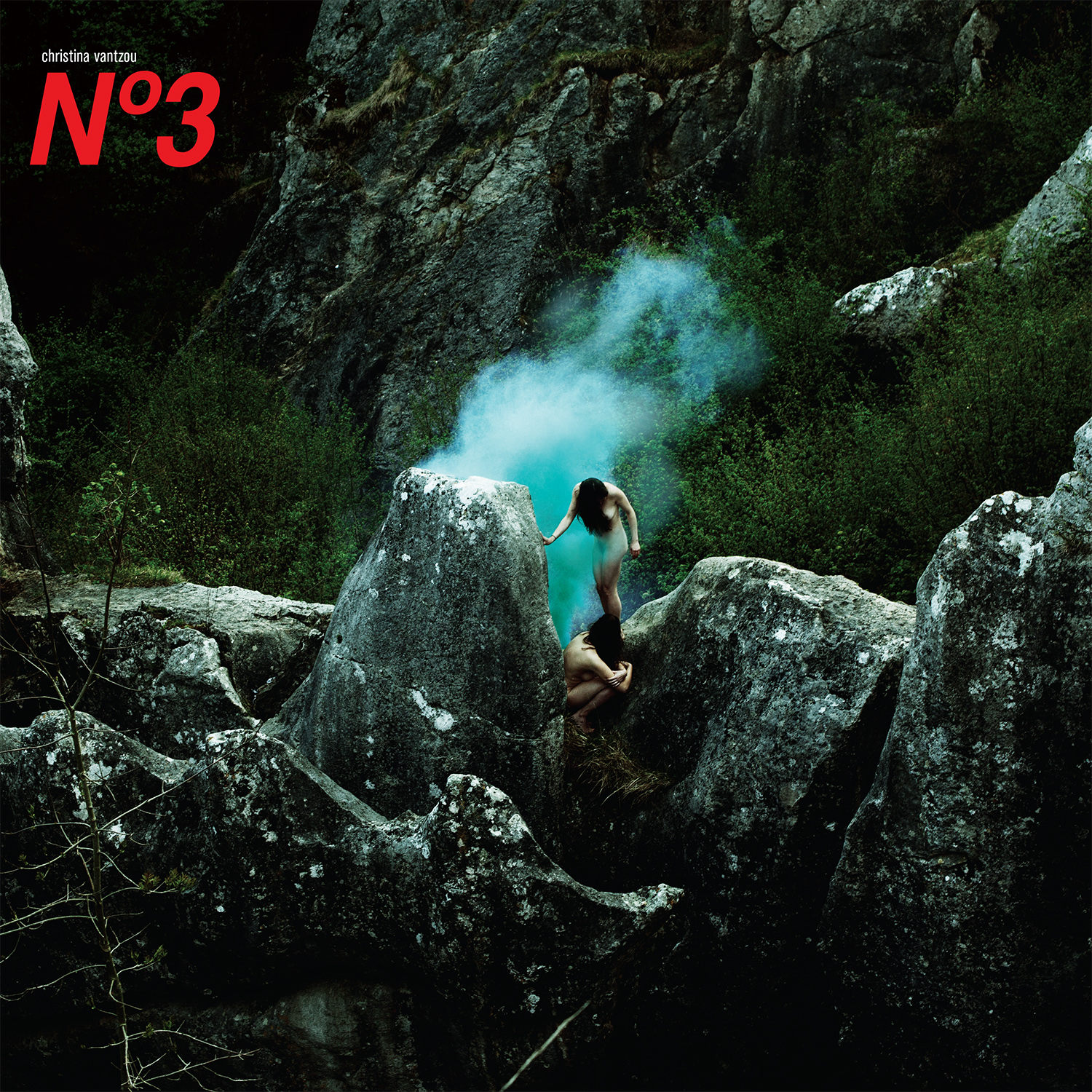 13. Christina Vantzou
No. 3
Kranky has long been an institution of the sort of wispy instrumentals that Missouri-born composer Christina Vantzou has eked out of strung-out synthesizers and choked-up string sections over the last five years. Past blunted works sank in parallel to her pillowy labelmates, but there's a visual intensity to her third solo full-length that the previous two lacked. Bringing in the jump-cut absurdism and soft-focus videography from her output as a visual artist, No. 3 relies on anachronism and unpredictability as a means of casual agitation. Everything looks safe, but offset angles and jagged edges reflect a deep disquietude that most ambient efforts shy away from. — C.J.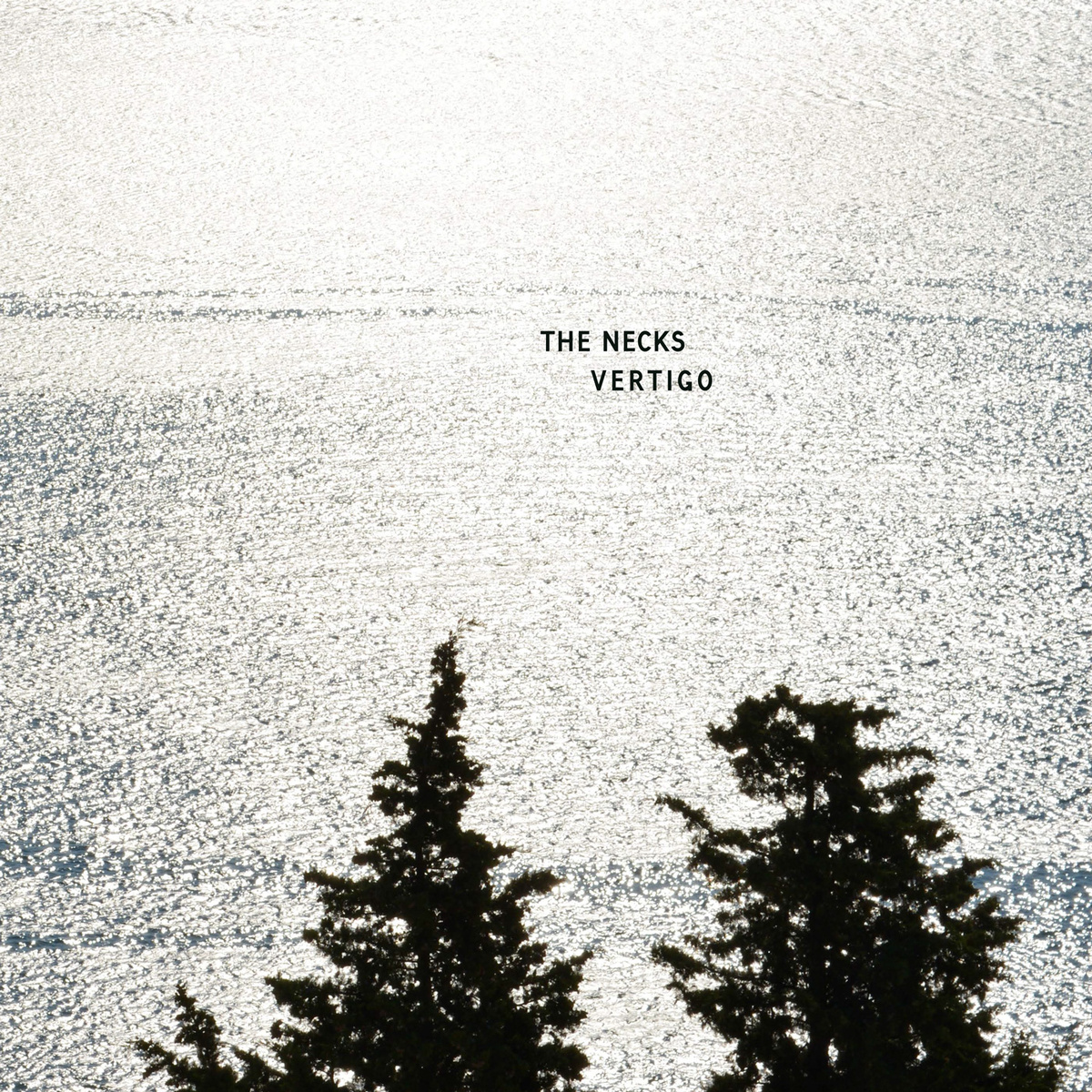 12. The Necks
Vertigo
The Australian expressionists in the Necks have spent 18 albums finding new ways to asynchronously splatter-paint dizzy, DayGlo piano lines over bass-and-drum canvases as distressing as any late-period Rothko, but never in their 25-year history have they been more consistently harrowing than their 2015 release, Vertigo. A single 43-minute composition plumbs the more melancholic moments of the jazz deconstructionists' catalog, ripping open piano-trio tropes and diving into the free-noise void to find passages that feel both primordial and prescient. These are ancient melodies for the future uncovered by diving into the dewy depths of experimental rock's dingy past — the beautifully dim result of long nights spent studying the Dead C scrolls. — C.J.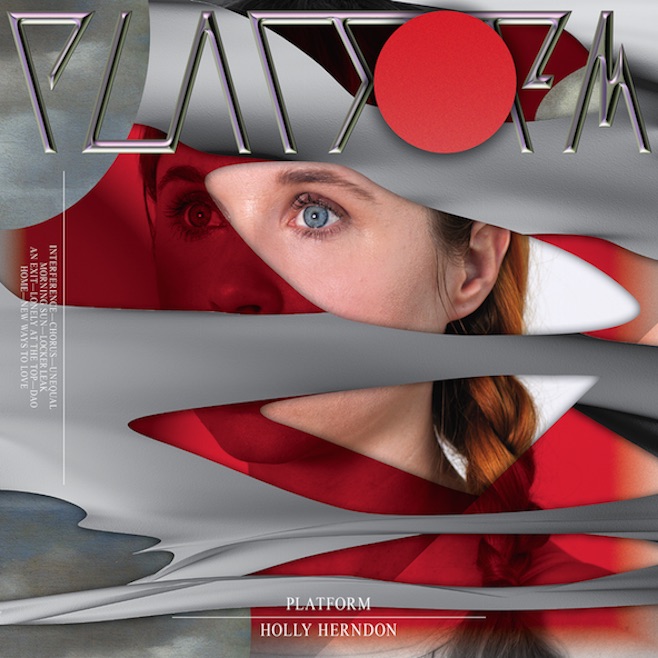 11. Holly Herndon
Platform
Holly Herndon is fiercely dedicated to churning out music of the present, but hers is a surprisingly rare mission statement on a label composed mostly of nostalgists. She attentively focuses on the hodgepodge that comes from the breakneck speed of our in-home-Wi-Fi lifestyles. She draws from techno's frigid facade and her own accidental sounds — Skype samples, faux YouTube videos — to give voice, as she puts it, to the postmodern experience of having "multiple browser windows open with a political speech in one, pop music in another, and music from 500 years ago in another." Platform is the distillation of all her digitalist intentions — chaos and clutter and comfort as a mirror for the endless data of the information age. — OLIVER KINKEL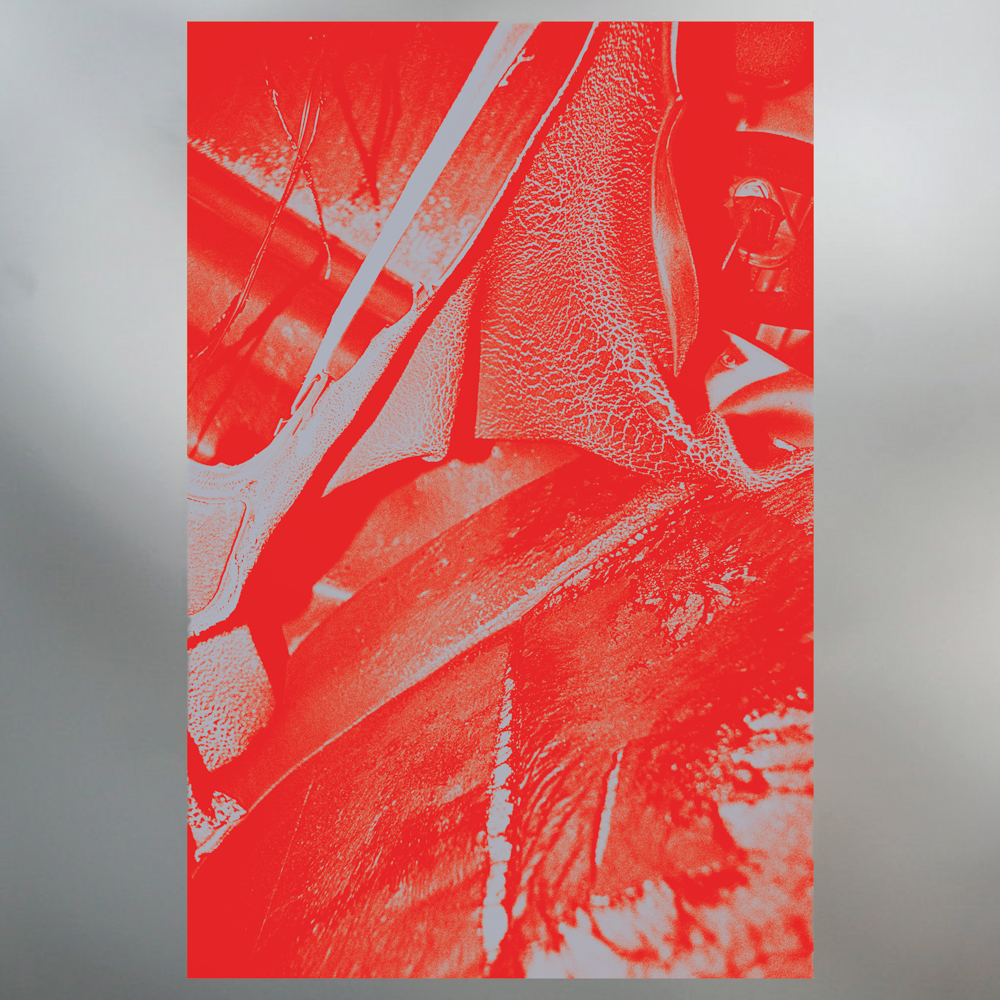 10. Helm
Olympic Mess
British producer Luke Younger's rise from the murky depths of abstract static was one of the year's more dramatic uplifts. Olympic Mess feels celestial and celebratory in moments, a sort of optimism that none of Younger's many previous releases under the Helm moniker would even begin to touch. But this being a noise-scene vet and occasional Iceage tourmate, the brilliance comes in the contrast of these brighter moments and squat, stout, and dour compositions like the whisper-song ASMR-isms of "Strawberry Chapstick" — realist reminders that a cloud's slightly more luminous lining likely isn't as silvery it appears. — C.J.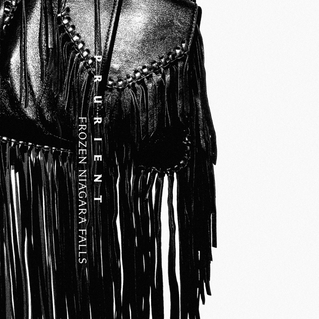 9. Prurient
Frozen Niagara Falls
For the duration of his fecund career, Dominick Fernow's driving concept has been the inextricability of pleasure and pain. It's an age-old phenomenon, one that stretches back to Spinoza, and landed in multiplexes and grocery stores thanks to E.L. James' twilit fanfic. But despite the harrowing history, Fernow's ruminations on the duality and interconnectedness of those supposedly disparate subjects is as enunciated and clear as any of those literary landmarks — a fact only underscored on Frozen Niagara Falls. Fernow doesn't necessarily glorify his pain or its relationship to pleasure, but there's serenity, which shows in the gorgeously deep ambient synths found on tracks like "Jester In Agony" and "Greenpoint."
And then, he'll punctuate the lulls with anguish, as on the blood-curdling "Falling Mask" when he gets ultra-literal, singing, "We invite pain." It's both freezing cold and contentedly discontent, excitingly dark and searingly snowblind. The metal kids finally got their 50 Shades. — O.K.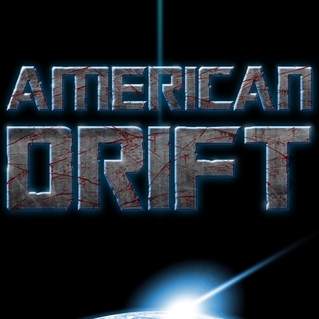 8. Elysia Crampton
American Drift
Finally fully translating the lessons learned from a half-decade melting down and purifying pop hits into their gleaming pungent essences, Elysia Crampton ditched E+E for her (re)birth name and issued a four-track collection of unearthly compositions as soft as ice and warm as stone. Part of Crampton's ongoing philosophical project is an attempt to spotlight the geological origins of identity, highlighting the humanity in plasticine sounds far removed from the hollow acoustics traditionally associated with warm bodies. There are vocal samples from abandoned crunk songs and synth parts resequenced from the DNA of decades of pop, reshaped into singularity-dense slabs of leaden ambient work. Compositions like the totemic "Petrichrist" won't budge no matter how hard you prod it, but there are flickers behind the steely facade. Don't worry, it's alive. — C.J.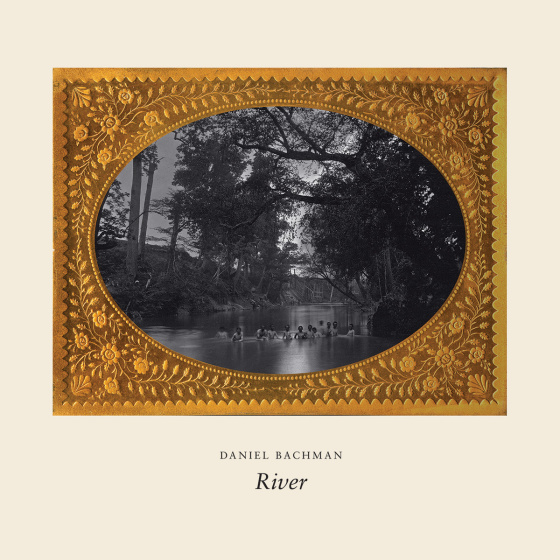 7. Daniel Bachman
River
With River, guitar-toting seer Daniel Bachman finally has his moment of prophetic ascension. Aided by quotations of old folk songs and the raga-like latticework of his post-Primitivist fingerpicking, the Virginian instrumentalist is able to conjure a quasi-religious atmosphere from little more than the gentle swoons of his acoustic guitar. That he recorded it in a series of live takes in a single day only adds to the miraculousness of lightning-bug-in-a-bottle pieces like "Won't You Cross Over to that Other Shore." He tugs at long-forgotten memories of ancient blues songs and the aimless meanderings of a distant relative's acoustic strumming at a family reunion, but River offers far more than just nostalgia. In its yearning panoramas, there's joy, sorrow, and possibility: the whole sum of the American Dream in a year when America has never seemed more dire. — C.J.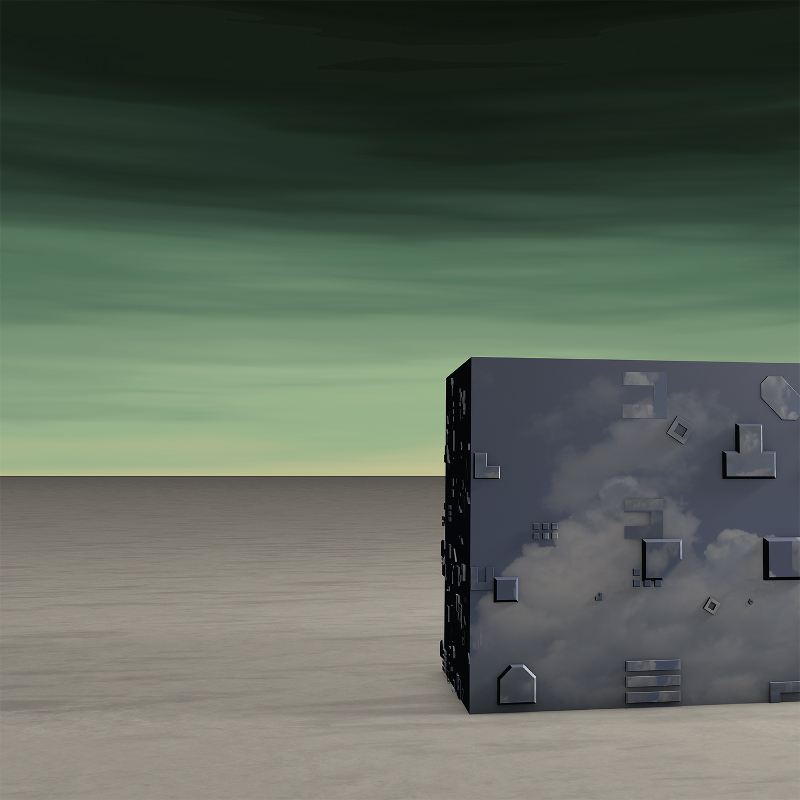 6. Steve Hauschildt
Where All Is Fled
On his elegantly crestfallen Where All Is Fled, Steve Hauschildt makes an attempt at reclaiming for ambient nerds the wry banner adopted by the dour Swede Yung Lean: sad boy. Hauschildt illustrates an understanding of vulnerability in a way rarely seen in ambient music. The ex-Emeralds member dips and dives between disparate strands of placid instrumental music (like dub techno on "Aequus" and Berlin Schooled drone on "Lifelike"), but the focus throughout is on the primacy of flesh and blood as the driving force behind each gentle plink and keyboard flourish. — O.K.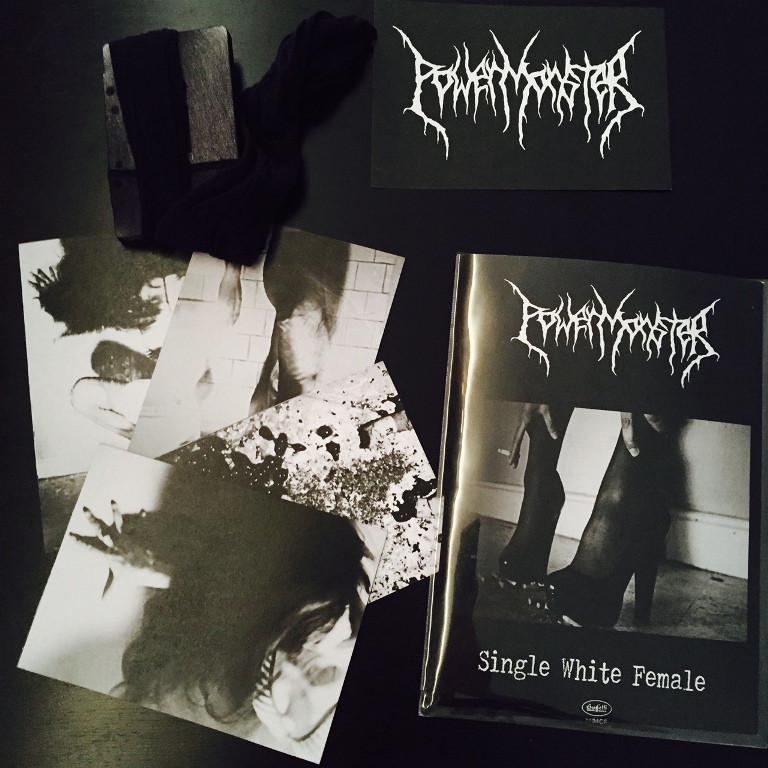 5. Power Monster
Single White Female
A spiky, barely contained sense of disorder pervades Single White Female. The cassette sounds monolithically raw and minimalistically labyrinthine, as though dozens of trained brown recluse spiders were trooping across a live microphone wired to a PA adjusted to an eardrum-disintegrating volume. The static that Providence's Alexandra Pharmakidis scares up is at war with itself and the insides of your headphones — a dense, clawing infinity where her sonic design is disguised by a fore-fronted extremity. This tape is curated, personal, and supremely insular noise music, but as a wise sage once told me, the least understood contemporary art reflects and portends societal seismic shifts. Clamoring, desperate, and eternal, Female might represent the sound of the universally equal present we so desire, or the damned future we probably deserve. — R.C.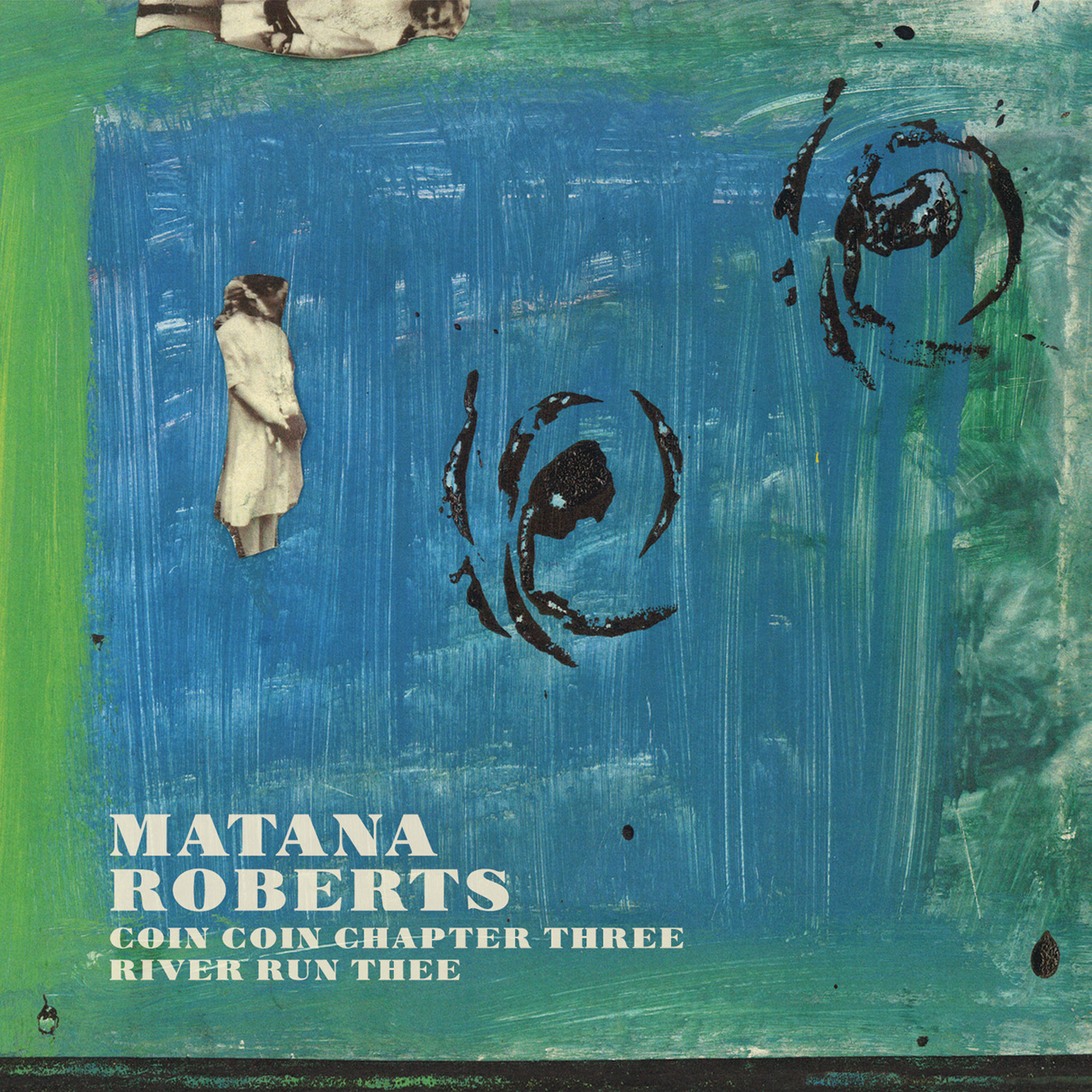 4. Matana Roberts
Coin Coin Chapter Three: river run thee
At this point the Chicago-born and Brooklyn houseboat-dwelling saxophonist Matana Roberts is as much historian as jazz musician. Coin Coin Chapter Three: river run thee pushes her once-abstract compositions into realms more pointed than ever before — weaving together harrowing recollections of centuries of oppression and seasick sound collages into ghostly tomes that sink with the weight of bodies broken and lives lost to hubris and hate. Roberts makes music for voices once subjugated and river run thee's ecstatic chaos is the sound of each and every one of those voices crying out at once. It's hard not to get caught up in the pain and the joy. — C.J.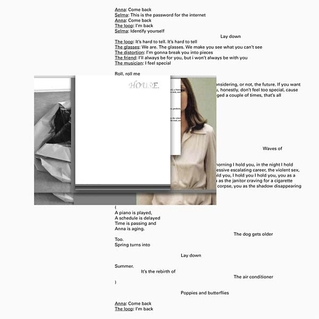 3. Felicia Atkinson
A Readymade Ceremony
Mystery in music is a rarity now. Mostly, it's achieved via obvious means: coded stage names; un-Googleable monikers; tiny-run, vinyl-only releases; projects limited explicitly to live performance. Yet on A Readymade Ceremony, France's Felicia Atkinson conjures an air of mischievous, mirthful myth so absolute that it puts other would-be enigmas to shame. Every Ceremony lyric — some are in English, others favor French — is a harsh, confided whisper or barely discernible murmur. Meanwhile, the surrounding sonics resemble the simmering onset of a panic attack: quaking synthesizer presets, arctic field recordings seasoned with New Age chords, washed-out bells limning black holes, spritzes of digital static. There is the sense of the vacuum of silence being sampled, and refashioned. This isn't an album that wears well as background listening, it's no passing fancy. Atkinson's somnambulant drift implicitly demands your fealty to it and nothing else when Ceremony is playing — otherwise, you're wasting her time and your own. Atkinson does the aural heavy lifting so your mind's eye can go wild. — R.C.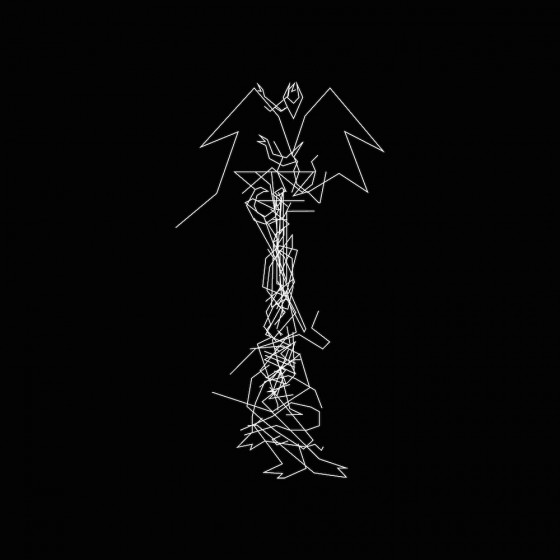 2. Oneohtrix Point Never
Garden of Delete 
Daniel Lopatin's been playing god for years, birthing abstract forms from the most luminous runoff of the pop and noise scenes he so oft skirts and subverts. But Garden of Delete is truly his most divine moment, the first time he's shirked the "ambient" baggage that'd been following him since his earliest synthesizer space explorations to craft drone ballads as escapist and uplifting as any hymn book. There are references to carnal sin and bowing at the altar of Yeezus, but songs like "Sticky Drama" have a greater narrative sense than ever before. The resulting effects are ascendant, rapturous techno-futurist mantras that feel relatable and humble despite their alien constructions and interstellar components. Finally, there's a G.o.D. that'll meet you on your own terms. — C.J.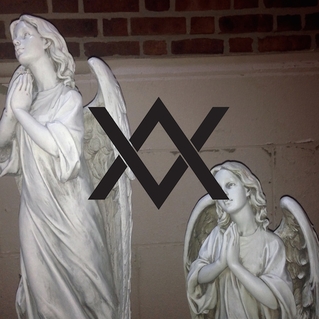 1. Liturgy
The Ark Work
Even Carl Linnaeus, the Swedish botanist who singlehandedly invented the modern system of sorting and classifying the wildness of nature, would have had a hard time neatly filing away Liturgy's latest collection of poly-metal mutilations, The Ark Work. Guitar-slinging provocateur Hunter Hunt-Hendrix returned after four years of absence with a baffling collection of instrumentals that hopscotch between his disparate (and seemingly irreconcilable) list of influences: Bone Thugs-n-Harmony, Burzum, Nietszche, Fluxus. There's no way it should work. Far simpler attempts at alchemy — looking at you, late-'90s rap-metal — never did. Somehow it does.
Whether leaning into the noxious rap beats of songs like "Vitriol" or teasing searing beams of tremolo-picked guitar work on "Follow" and "Follow II," Hunt-Hendrix blurs boundaries between worlds that you wouldn't have previously thought even shared a border. Its disorienting effects are as ecstatic as its disjunct component parts are jarring, so you'll likely suffer a bit to reach its highest point. But any mountain climber or psilocybin-eater will let you know, the physical toll of the thrill is worth the high. One of history's truisms is that knowing a thing's true name will grant you power over it, so good luck trying to harness the blinding energy of The Ark Work — so many have already failed. — C.J.