To finish out the year, we're offering the top 25 albums from various SPIN staffers. Here we have Assistant Editor Harley Brown.
About a month ago, my editor suggested I be more vocal about music we play over the office bluetooth speakers; that I contribute more frequently to the commentary that SPIN's writers and editors ping back and forth on Slack. "This might be kind of a weird thing to say," he added, "but I pretty much know everyone's taste — except for yours." I almost replied, You and me both.
My year-end lists always look like a jumble of albums seemingly picked out of a hat, but that seemed to be the case in 2015 more than usual. The electronics I absorbed mostly while in motion: timing my footsteps on long summer walks to Levon Vincent's ominous house bombs or the futuristic fantasies of Matrixxmann, biking into Manhattan to the Zenker Brothers' subterranean techno, and bearing crowded subways with Four Tet's life-affirming Morning/Evening.
Others can't be pegged to places so much as times, like that one weekend when I couldn't stop looping Late Nights: The Album's dusky ruminations on sex and drugs; Valentine's Day, when I saw St. Valentine incarnate, Father John Misty, perform I Love You, Honeybear's lusty satire at Bowery Ballroom; and a sunrise flight home on which I almost teared up listening to the sprawling lysergic bliss of Tame Impala's Currents.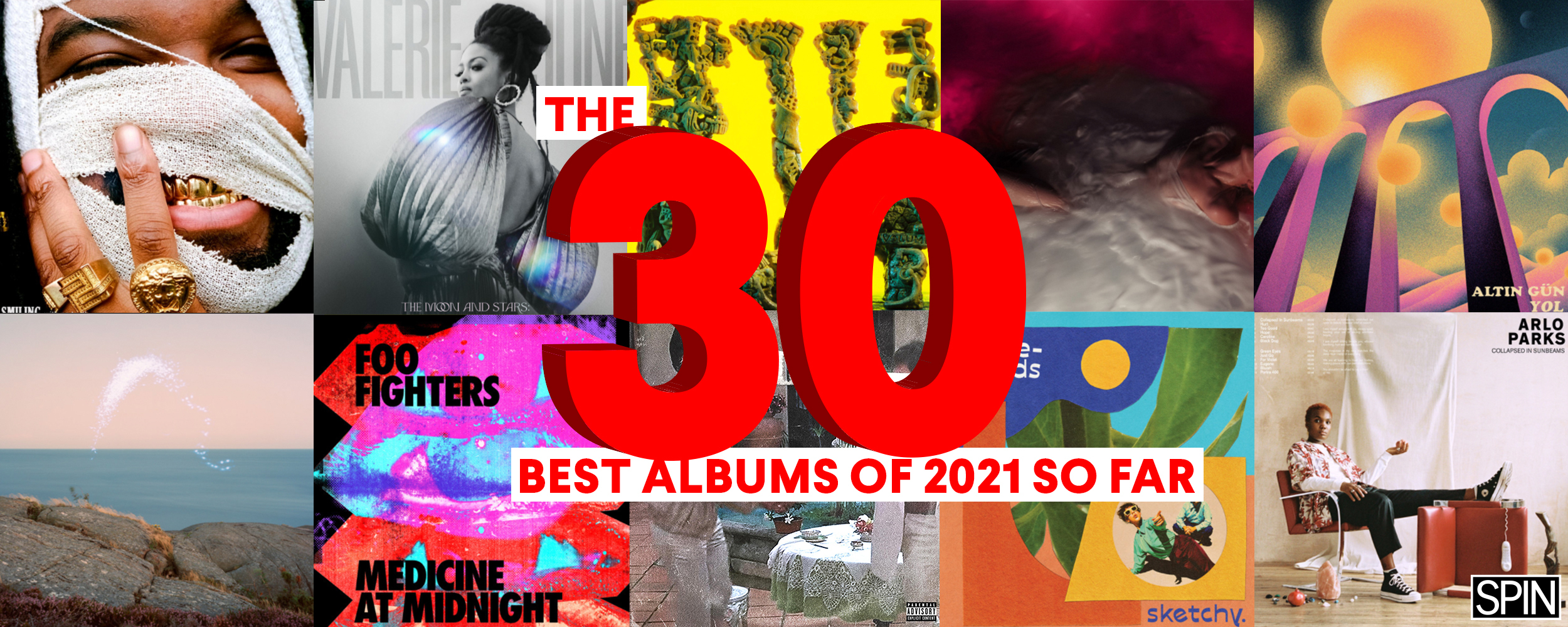 My taste is probably exemplified in the twin poles of my top two. The eloquent burbles, blurts, and Buchlas giving voice to Floating Points' dreamlike orchestrations on Elaenia, and Art Angels' kaleidoscopic embarrassment of riches, stitched together with Grimes' superlative songwriting and production skills — I will play those albums into 2016 and beyond.
25. Oneohtrix Point Never, Garden of Delete
24. Big Sean, Dark Sky Paradise
23. Ought, Sun Coming Down
22. Empress Of, Me
21. Fetty Wap, Fetty Wap
20. Darkstar, Foam Island
19. Levon Vincent, Levon Vincent
18. Matrixxman, Homesick
17. Father John Misty, I Love You Honeybear
16. Sleater-Kinney, No Cities to Love
15. Galcher Lustwerk, Parlay EP
14. SOPHIE, Product
13. Lizzo, Big GRRRL Small World
12. Four Tet, Morning/Evening
11. Kendrick Lamar, To Pimp a Butterfly
10. The Zenker Brothers, Immersion
9. Jeremih, Late Nights: The Album
8. Kelela, Hallucinogen EP
7. Miguel, WILDHEART
6. Archy Marshall, A New Place 2 Drown
5. Tame Impala, Currents
4. Howling, Sacred Ground
3. FKA Twigs, M3LL155X EP
2. Grimes, Art Angels
1. Floating Points, Elaenia