Vanessa Carlton is hours away from playing a show at the Waiting Room Lounge in Omaha, Nebraska, but she has a few things to do first: hop in the shower, do a soundcheck, and tell me the story behind her fifth — and most authentic — studio album, the recently released Liberman.
Unlike other professional singer-songwriters with packed schedules, Carlton speaks in a casual, composed manner and consequently holds very little back. "I don't wanna get preachy, but… I'm old now," she jokes over the phone in early November. "In your twenties, you're so in your head. [But] your thirties are great. You're just not in your head as much anymore. You know your limitations."
The now-35-year-old Carlton, who married Deer Tick frontman John McCauley in 2013 and gave birth to her first daughter earlier this year, is referring to a much different time in her career — one most associated with her first and easily best-known 2002 single, the early-aughts pop sensation "A Thousand Miles." "In hindsight, I think I would have done it all very, very differently," she continues. "I've thought about this a lot. And I think I was signed too early."
Carlton's publicist has warned against asking too many questions about "A Thousand Miles," and such a conversational embargo is understandable — the four-and-a-half-minute Top 40 smash casts such a long shadow over its creator. In 2004, Billboard dubbed it "one of the most enduring songs of the millennium." MTV's Total Request Live literally had to retire the video from its top-ten countdown. It earned Grammy nominations for Record of the Year, Song of the Year, and Best Instrumental Arrangement Accompanying Vocalist(s); it peaked at No. 5 on the Billboard Hot 100 for three weeks in 2002 and stayed on the chart for another 39; its accompanying album, Be Not Nobody, debuted in the U.S. top five with first-week sales of over 101,000 copies.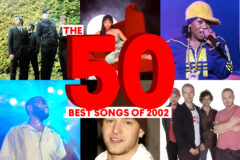 Also in 2002, but way less flattering: Shawn and Marlon Wayans called "A Thousand Miles" "like, the whitest song ever" in their buddy-cop comedy White Chicks (there's a scene where the disguised brothers arouse suspicion of actual white chicks when they don't know the words to Carlton's hit).
Even within the last 12 months, Lea Michele and Chord Overstreet prominently covered "A Thousand Miles" on Glee, and the cast of Pitch Perfect 2 threw an a cappella rendition at the top of one of their famous "riff offs."
So if you were a career musician with five albums and 12 singles in your catalog, would you want to spend the entire time talking about something you wrote when you were 16?
But to my surprise, she matter-of-factly brings up "A Thousand Miles" unprovoked. She doesn't sound especially smitten with the track's pop-cultural omnipresence, but she also isn't against revisiting her signature song every once in a while. "I can see a band that's like, 30 years old, being like, 'F**k you, I'm not playing that song I wrote in 1995,' and getting away with it. But with me, it's different. I'm not going to have a 9-year-old girl come to my show start crying because she didn't hear her song."
She's since moved beyond the trappings of "A Thousand Miles," but in 2002, Carlton was seriously struggling with what kind of artist she wanted to be — she essentially let her label and managers decide for her. Looking back, the singer describes her old self not as a confident, accomplished terrestrial radio and MTV mainstay, but instead as a frightened young person with a "half-baked aesthetic" who really "didn't have her footing" in the industry. "I spent the first seven years of my twenties wondering, 'Am I a pop artist?' Is that what I was supposed to be doing? I never thought I was."
Carlton was born in August 1981 in Milford, Pennsylvania. Her mother, Heidi Lee, was a piano teacher who would play Bach and Mozart while she was pregnant with her daughter at least two hours a day. The oldest of three kids, Carlton would go on to study at New York City's School of American Ballet, and later, at Columbia University, where she only spent a year. "I was kind of half-assing it, to be honest," she says. "I was doing music and dance and English, and I think if I had continued on, I would have probably majored in English."
While in New York, Carlton booked gigs in small clubs around Manhattan, which eventually led to a major record deal. Given her immediate success it's strange to think that Carlton, a Grammy-nominated musician, would spend so much of her early years feeling lost, which she partially blames on herself. "I'm gonna take responsibility here and say that I was probably not very manageable," she admits. "I didn't trust anybody. But at the same time, I was in need of some major guidance and some major protection and some mentorship. I was super-young and very out of control of how it was all being sold."
To cope, Carlton sank into substances. "I remember smoking a lot of pot," Carlton says. "I probably gave some really s**tty interviews. I had nothing to offer. I was just a talking head at that point." It's true; she's practically trolling MTV News in a 2003 interview, where she refuses to name the person "A Thousand Miles" is about. "I'll never tell," she told the network. "He never knew and never will."
But Carlton pressed on. She went on to release two more records — 2004's Harmonium, produced by Third Eye Blind frontman (and Carlton's then-boyfriend) Stephan Jenkins, and 2007's Heroes & Thieves. Neither release — both of which featured new batches of glossy, heavily orchestrated piano-pop ballads — managed to surpass her first single's commercial popularity.
Then, in 2008, she journeyed to the Arctic Circle with singer KT Tunstall and other musicians to study climate change. ("I was on a boat with, like, Jarvis Cocker, Robyn Hitchcock, Martha Wainwright, KT Tunstall, and Nicole Krauss," she says, still amazed.) Carlton briefly considered shifting her focus to score films and write songs for other artists. She toured with Stevie Nicks, who would eventually officiate her wedding.
But it wasn't until 2011 that Carlton felt equipped — emotionally and physically — to express a different, more grassroots approach to her musicianship with an all-analog and instrumentally paired-down album dubbed Rabbits on the Run. "I'd hit a wall by [Heroes & Thieves]," she says. "That was my third chance on a major label, and I was like, 'I don't know what the f**k I'm doing anymore. I don't know why I'm making some of these decisions. I have this idea in my head but I never execute it.' The answer, of course, was within myself."
Carlton had also been dealing with a host of personal obstacles, a few of which had begun to affect the people closest to her. "The alcohol was out of control, I was on all these pills. I really was not feeling good," she says. "I was [also] dealing with stuff with my family. I hadn't talked to my mom for a couple of years. That was really hard."
"You can really get lost in, like, vodka and cocaine," she continues. "There were moments where you're like, I could probably end this now, completely. And it's just pitiful. I totally have shame about it. But I think I had to reach my personal rock bottom to rethink and come up with a different approach to my whole life."
Prior to recording Rabbits, she found a Chinese herbalist four blocks from her New York apartment who "doesn't speak a lick of English" and "started to get really healthy." "I think I was on the precipice of a revelation," Carlton says. "But I don't think I could have come to that if I hadn't waded through that crap. If I hadn't picked myself up and tried to get better."
With her physical and mental well-being back in check, Carlton began to think of potential collaborators for Rabbits. She shared a business manager with My Morning Jacket drummer Patrick Hallahan, so she sent him a few demos and asked him to play percussion on her record. "As a friend, he was always there," she says. "There were times where I would start to get scared and didn't think that I was going to be able to do [Rabbits]. He would make that call or leave me that voicemail at that moment that I needed it, [telling me] to keep moving forward."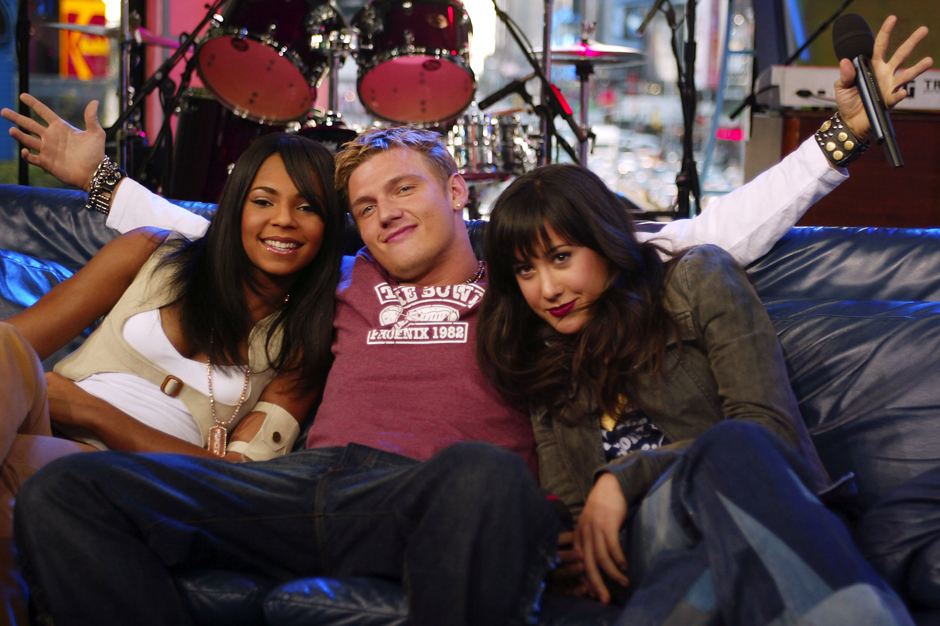 Carlton was also keen to speak with British super-producer and Real World Studios staple Steve Osbourne (credits include New Order, U2, Happy Mondays, KT Tunstall), whom she met through Tunstall and would later come back to man the boards for her Rabbits follow-up, Liberman. "She wanted to do something different," Osbourne tells me over the phone. "[On Rabbits], we had musicians come over, and that was much more of a band thing going on. Where Vanessa is now, she's more focused on making the record that she wants to make rather than being overly concerned with what's going to happen. Not working in that constraint is what's exciting for her and for me. It's a very free environment. We're just making the music as we feel it."
Liberman, which is named for her late grandfather and was partially recorded with Osbourne and co-producer Adam Landry at Nashville's Playground Studios, takes Carlton's sparer work on Rabbits to an even more stripped-down place. Her vocals, once booming in conjunction with pounding piano chords on such orchestral-pop tracks as "Ordinary Day" and "White Houses," sound uniformly softer and higher — not unlike a girlish Jenny Lewis on Rilo Kiley's all-acoustic 2001 track "Bulletproof."
And instead of relying on a string section to emit a sense of grandeur like in "A Thousand Miles," Liberman has Carlton and Osbourne weaving together atmospheric keys ("House of Seven Swords"), soothing guitar plucks ("River")," lone cello strains ("Unlock the Lock"), and, naturally, her trademark piano ("Willows"). "[Steve and I] kind of cracked the code on each song," says Carlton. "It took a lot of time. I really wanted it to be this slippery, sort of seance-ish kind of music. It kind of slips into the room and slips out." 
Lyrically, Liberman is less autobiographical and relies more on words that simply, as Carlton puts it, "feel good to sing." "I wasn't really very personal," she says. "I was listening to a whole playlist of stuff. I was going back to some old Air and Philip Glass. I was listening to a Hot Chip song that came out that I loved. What I was listening to on my "mood board," the end result was such a distillation was all of that."
"It's very important to know that the whole record is very cohesive," she continues. "It's all mixed by Steve, and Adam understood what we were trying to do. He really helped me to complete the vision."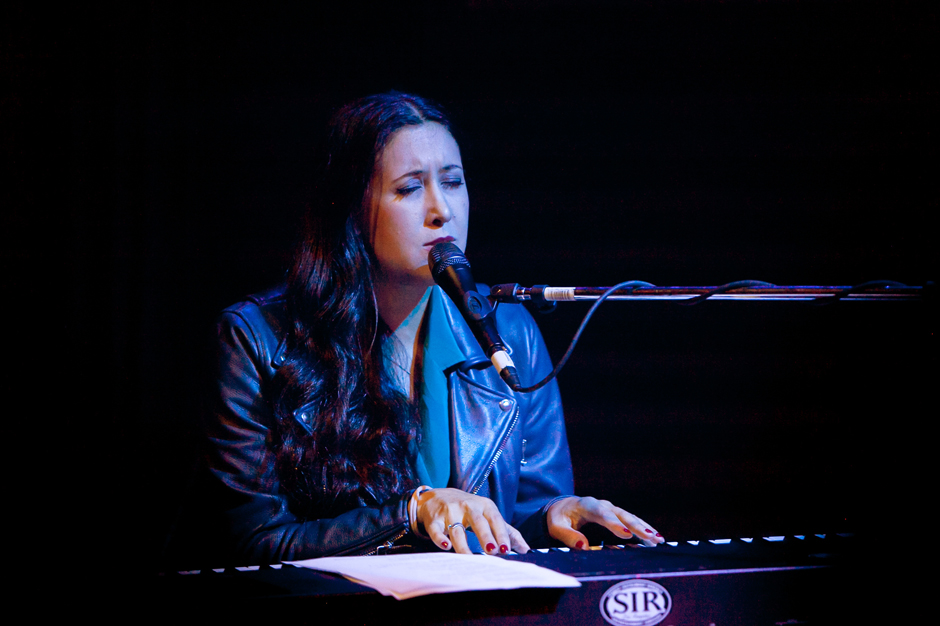 Now that Carlton is officially touring in support of Liberman, I have to ask the obvious: Does she still play "A Thousand Miles" live? Does she want to? Will she play it tonight? She pauses to think. "I think there's a few shows I've played and didn't play ["A Thousand Miles"]," she says. "I can get away with it, and it feels fine. But I think in general, a lot of our audience is there not to just hear that. They started to follow me over the past few years, and they know a lot of songs."
"You don't want to ever shortchange your audience," she says. "I've been to shows where [a band] doesn't play that one song, even though you love their new stuff. You want them to play it and they don't, and you're like, 'Ugh, that sucks.' So, I get it. I don't do it in some over-the-top bombastic [style], but I do it in my little way."