SPIN Rating:
Release Date:
November 01, 2015
Label:
Luaka Bop (US)/Pluto (UK)
Floating Points' Sam Shepherd isn't one for hard left-turns in his loosely beat-tethered meditations on worldly music, but the London musician and producer does have a tendency to upend expectations. On last year's "King Bromeliad," he opens with ambient conversation reminiscent of the intro to Daft Punk's "Da Funk" — before he segues not into a floor-filler, but a stately organ- and upright bass-led free jazz jam. Another such moment closes Floating Points' masterfully arranged debut LP, Elaenia. The successor in name, if not necessarily aesthetic, to 2009's murky, glimmering "Peroration V," "Peroration Six" ramps up tension by increasing density, layering hi-hats over a piano and grumbling guitars until the track halts so suddenly it's as if the mp3 got cut off during the download process. "Are You serious ? And Then ????" comments one incredulous Soundcloud user. "It's an Amazing Process !!"
It's that same penchant for the unexpected that inspired Shepherd to open a recent six-hour set at Berlin techno bastion Berghain with an album by saxophonist Pharaoh Sanders and the whole of Steve Reich's Music for 18 Musicians; or to collaborate with Moroccan Gnawa musician Mahmoud Guinia on this year's Marhaba 12-inch. But even those examples don't exactly fit a template for Elaenia, which crosses genre boundaries at the pace of its own drumbeat (or lack thereof). Without the consistent BPM expected of music-makers in the dance world — which Shepherd is, even though he's never adhered strictly to the 4/4 formula — the cohesive seven-track effort does indeed flow differently from the assortment of variously rhythmic EPs and 12-inches he's released since 2008.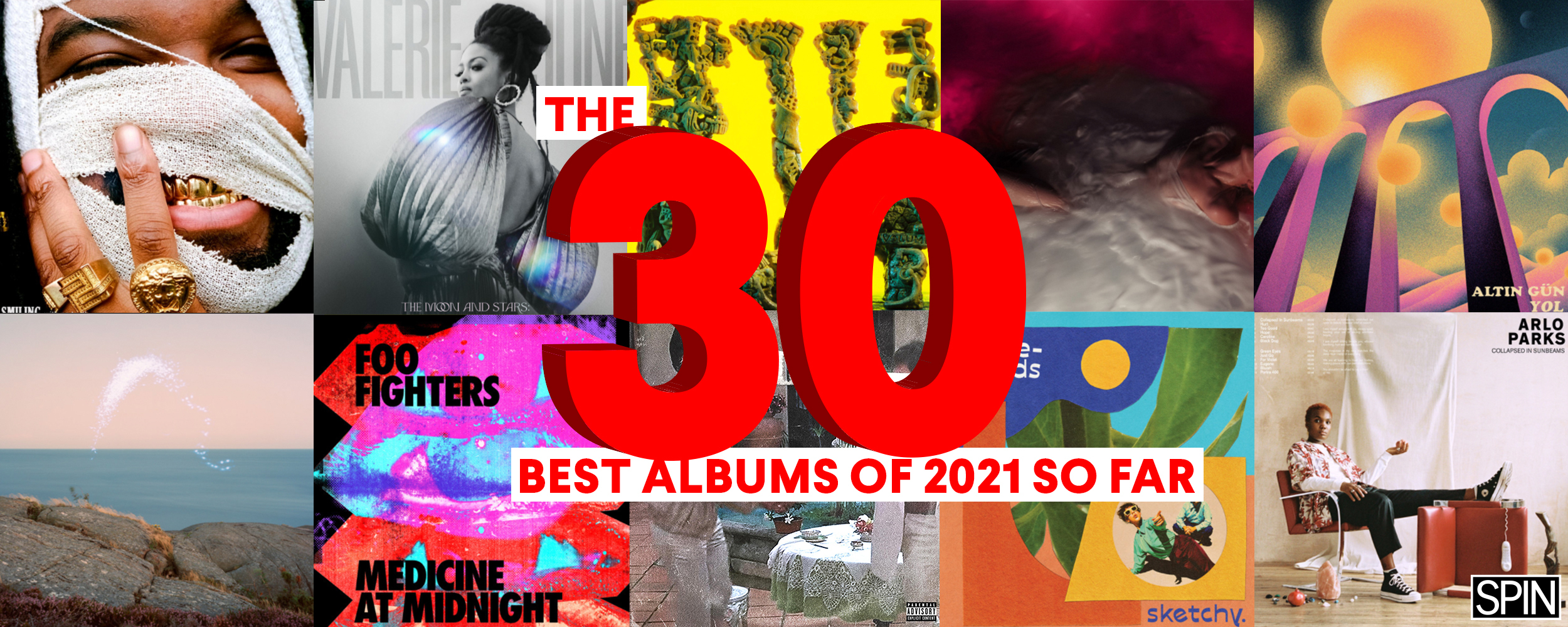 Elaenia's closest antecedent is the 16-piece orchestra Floating Points Ensemble's 2010 Post Suite / Almost in Profile EP, an elegant swarm of Swedish-born soul singer Fatima's lounge-appropriate vibrato, brass flourishes, and string sequences. "Silhouettes (I, II, III)," the new album's sumptuously meandering, ten-minute first single, nods to "Post Suite" with its rich arrangement. The focus is on subtlety: the brushed drums creeping forward in the mix before receding again, the loosely patterned Fender Rhodes scattering throughout, and thin wails of a trio of vocalists — including Shepherd — rising and then falling again like the shallow breathing of sleep. When the high-pitched violins and violas start half-stepping up the scale midway through, it's hard not to get a little emotional. As Shepherd's confidence grows in his compositions, he gives each element of the song enough time to stand on its own, without the bells and whistles of the Ensemble's (slightly more) enormous orchestra.
The rest of the album follows his offbeat pattern of tension and release. "Nespole" opens the record on some more understated (but also more ear-prickling) notes as almost comically squeaky synth notes pitter-patter over the gentle burbles of his Buchla synthesizers. The rhythmic elements deepen over the course of the song until Shepherd finally adds a stuttering bass build, and that little bit of low end turns out to be just as rewarding as a steady drive. He follows a more traditional percussive scheme in the middle-end section of the album, as "Argente" and its successor "Thin Air" nearly burst at the seams with a mechanical arpeggiation, the distant background piano all but inaudible.
On Elaenia, patience has become another one of Floating Points' virtues — the album did, after all, take five years to complete. The title track unspools with the patience of the French musique concrète pioneers like Pierre Schaeffer; Shepherd's assortment of beloved synthesizers emit the weird, scratchy sounds of a dusty radio transmitter brought back to life, as twinkling keyboard wanderings speckle the space between the song's instrumental elements. It's his willingness to wait — or make everyone else wait — that has, somewhat ironically, made him such a dance-floor icon. "There were moments where people would just stand and listen," he told SPIN, of when he used to play Debussy live at otherwise dance clubs. The reaction to Elaenia will surely be the same.