Credit where credit is due — a rap battle is the perfect high-stakes musical set piece for Empire, and the show largely pulled off Hakeem Lyon and Freda Gatz's lyrical throwdown. But more importantly, how about that product placement, eh? Don't you wish you were sipping on a delicious Pepsi-Cola® right now?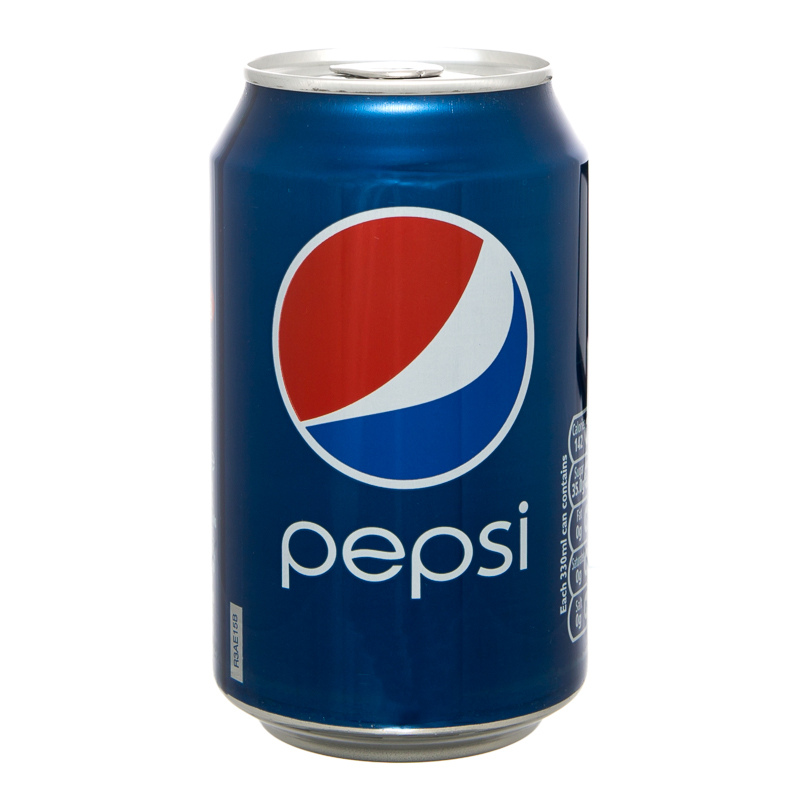 In Empire's world, an ad campaign for sugar water is exactly what Jamal, an internationally known superstar and son of the famous Lucious Lyon, needs to finally break big, or whatever. While Pepsi's interest in Empire Records make sense in the show's universe, the straightforwardness of the product placement means that "music is a part of Pepsi's DNA" is a sentence that was said in earnest on national TV. Sigh.
Anyway, Jamal is tasked with creating a song that perfectly encapsulates the Pepsi Generation, and he also wants mom and dad to stop fighting. Lucious' banging, "edgy" beat has promise, but so do Cookie's "beautiful" flutes and "angelic" keyboard. Jamal's understandably hesitant to let Lucious know he's working with their business rival at first, but then tries to Parent Trap them into working together to combine the songs. And it looks like it's going to work …for about ten seconds until somebody hits the wrong note and Lucious storms out, but not before making a an admittedly rash wager with Cookie. The parent whose artist wins the upcoming rap battle gets to release their respective prodigal son's album.
https://youtube.com/watch?v=zH-Lwbe0Xos
While Hakeem's getting ready for his big showdown, we learn that his all-but-dead kidnapping storyline has life! Literally. Anika is pregnant. You may recall that he staggered, delirious and bleeding, to Anika's place after being released by his kidnappers. They had sex, and while it seems like maybe there are some consent issues worth thinkpiecing there, we won't get into them yet. All that matters for now is that Boo Boo Kitty wants to get back with Hakeem, (and get back in Lucious' good graces since she's carrying his grandson.) She hasn't told Hakeem yet — he just wants to take things slow with Laura… on a pool table.
https://youtube.com/watch?v=hJbe7DIKTxo
[articleembed id="170772″ title="'Empire' Season 2, Episode 7 Recap: Wow, Massive Company Mergers Sure Are Easy" image="170784″ excerpt="Empire, a show that's about family, business, and the messy things that happen when they overlap, is really bad at showing the whole business part of the equation"]
Douche boxing tech-bro, meanwhile, is getting ready to sell his streaming service to Empire, and Lucious is being a dick to everybody about it. (Including poor Mimi Whiteman, who is going through some rough personal stuff right now, and Lucious should really be nicer to Marissa Tomei) He angrily signs the forms to complete the buyout, then writes a check he probably can't cash when he says "in six months, I'm going to own the world." Then, at the Pepsi event, he and Cookie are both certain that Jamal chose their song. But it turns out that he managed to combine them on his own. The feuding parents can't help but groove to the song, because if there's one thing that brings families together… it's Pepsi.
Finally, we get to the rap battle, which is actually pretty exciting. Freda is clearly the better rapper, but as Jamal said earlier in the episode, Hakeem's the better showman. Freda's bold, brutal rhymes are eclipsed by Hakeem's flashy dancing and surname bashing. He wins, and while loosing Jamal's record to Cookie is a big blow to Lucious, his son dropping his last name hits harder, as it's hinted in a flashback that Lucious adopted the last name "Lyon" while living on the streets as a kid. Cookie, meanwhile, is pleased as punch. "All I ever wanted was to have my boys back," she happily says at the after party, even though Andre is nowhere to be seen. It's a nice, coherent ending.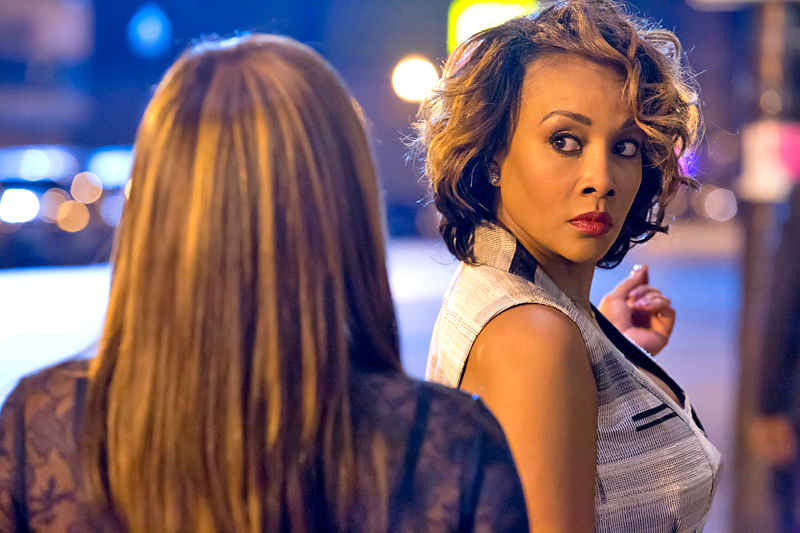 …And then Cookie's sister just up and appears out of nowhere. Candace, played by the lovely Vivica A. Fox, bursts in like we're supposed to recognize the character, and not just the Independence Day actress. Their other sibling is missing on a bender, and they have to take their sister act to Philadelphia for some reason we don't really know about yet. This abrupt plot development was poorly telegraphed, and by "poorly," we mean not at all. So it looks like we'll be in Philly next week for some reason that we're guessing won't really pan out in a satisfactory matter.
…And then a disguised Anika kidnaps Laura. That's right! Looks like we're returning to the kidnapping well yet again. At least we can be pretty sure that she'll be returned within the first ten minutes of next week's episode, if past experience has taught us anything.