Once again, this year's Voodoo Music + Arts Experience was the highlight of a wild Halloween weekend in New Orleans. Although heavy rains forced the organizers to cancel the festival on Sunday, the first two days saw plenty of badass bands and killer costumes. New Orleans has a worldwide reputation for being a quirky and unique city, so SPIN took this opportunity to chat with different bands about the strange experiences they've had there and the special gifts they've received from fans on tour. We learned about some crazy nights on Bourbon Street and presents ranging from custom card decks to a free stay in a fan's apartment. Also, lots of socks, because that's apparently a thing. Read more below for highlights from the stories the bands told us after their meet-and-greets at Voodoo Fest's House of Funyuns.
Babes in Toyland
So have you ever played in New Orleans before?
Yes, once at a 24-hour joint down on Bourbon Street, or right off of there. It was in the first six or seven years of our career, between '87 and '94. And then [our original bass player Michelle Leon] ended up living in New Orleans and we ended up visiting.
Do you have any stories from when you visited her here?
No crazy stories, but I remember Michelle got pretty upset because some guy on the street, I think it was a street musician, goes "You can't play bass, your butt is too big!" She repeated it forever. I go, "Your butt's not even big, and who cares––it's a compliment!"
You must have had a lot of super fans over the years, right?
Oh boy. Gary. He lives in Estonia, but he's from Scotland. He's been to over 50 of our shows. He's super funny, if you can understand him. He's got a thick Scottish accent.
Do fans make you any special things? 
Lots of cool stuff with thought put into it. At one show, someone made three necklaces that had a baby face on it. It was totally creepy and terrifying, but also perfect for Babes in Toyland.
That must feel great to know people are putting so much thought into it. 
Each little thing means a lot. Even the guy who gave us the care package with the socks — they were used — and little snacks.
Grizfolk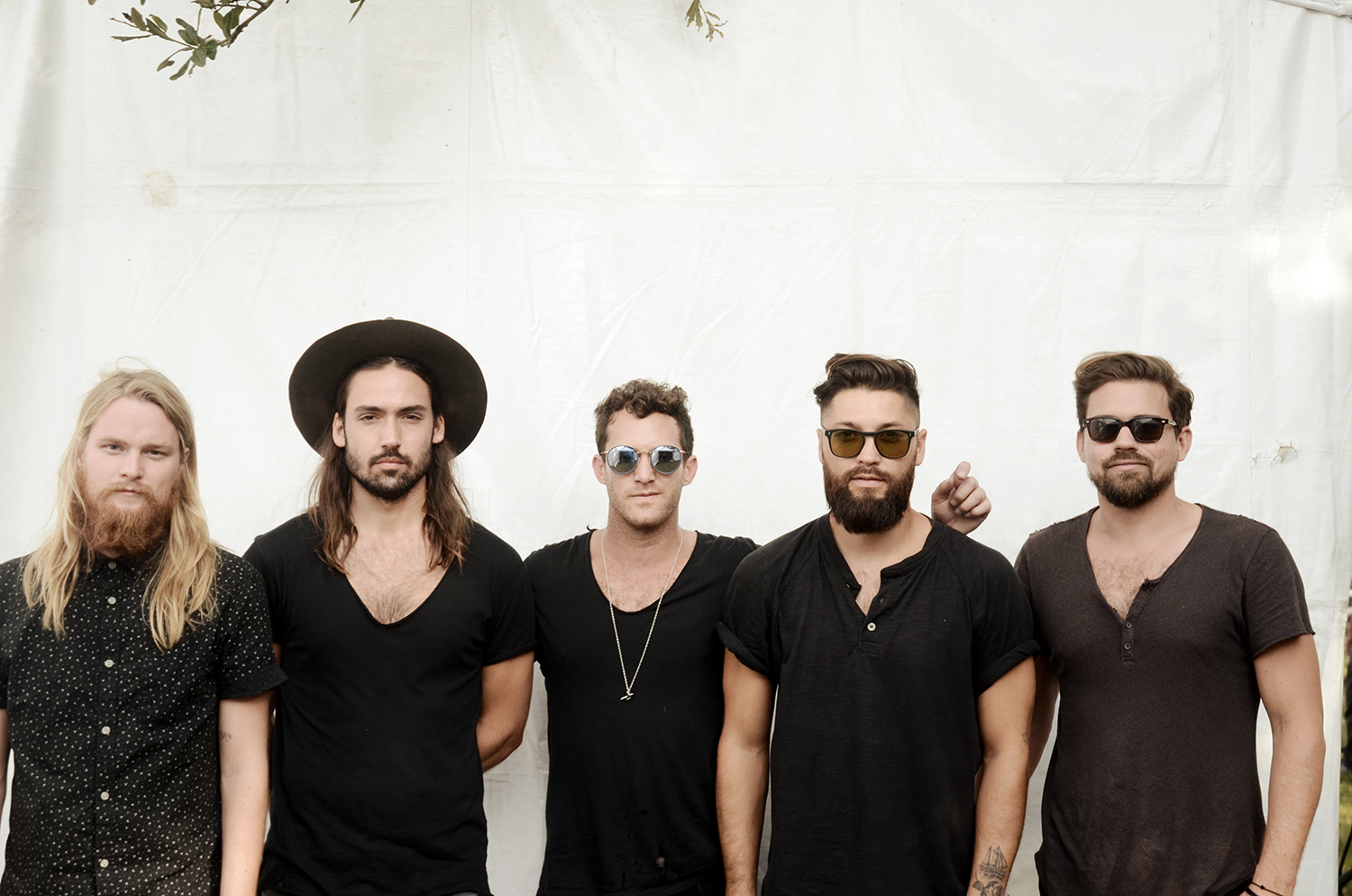 Adam [Roth, lead singer], you grew up in Pensacola, Florida so you must have come to New Orleans a lot, right?
Yeah, I was born in New Orleans actually. I grew up in Pensacola three hours away and would always come to concerts. I love coming back, eating the food and having a really good time.
What's one of the memorable concerts you saw here?
I remember one time I was seventeen years old and I didn't tell my parents where I was going. I told them I was staying at a friend's house and then came over here to see Widespread Panic.
Any other fun things that have happened when you guys have come here?
It's always weird. Everything about New Orleans is weird and that's why we love it. We're weird too so we fit right in. You never see anything else like this. There's parties in the street and there's music everywhere.
Do your fans ever give you especially memorable presents on tour?
Oh yeah, we've gotten all kinds of good stuff. Candy, socks.
[Billy Delia, drummer]: I got a shirt once with a blueberry muffin and my face on the muffin. It said "blue-billy muffin." We all liked that quite a bit.
What's the deal with giving socks? The last band said they had a fan that gave them used socks once.
Socks are a premium on tour, so it's definitely appreciated. Clean socks though. I've already got plenty of dirty socks.
Joywave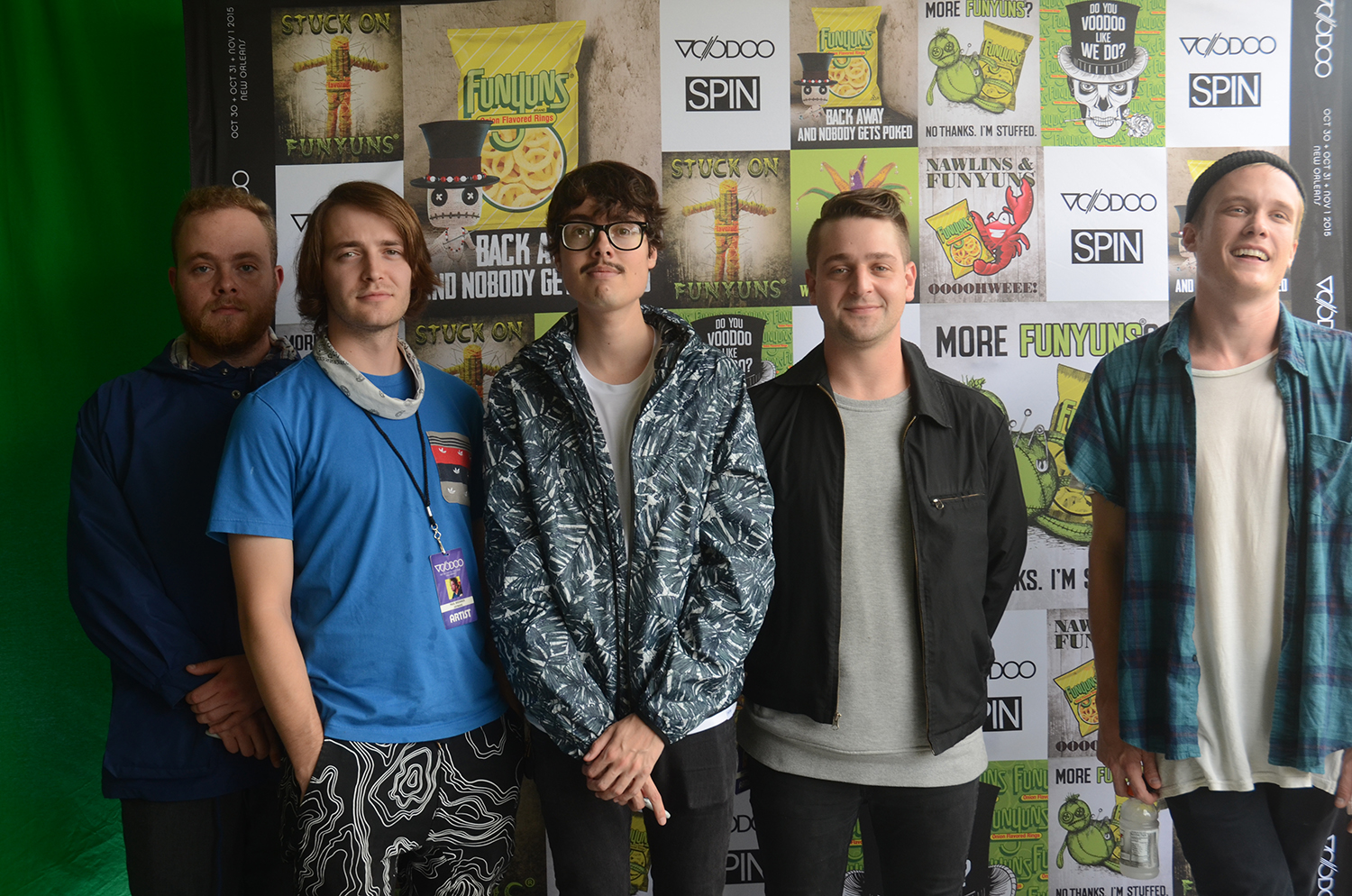 So you guys played in New Orleans last year with St. Lucia. Did you get into any fun stuff while you were here?
Ben [Bailey, keyboard player] shaved his beard.
That's CRAZY.
It was a big beard. We filmed it step by step. He would just shave a little bit off, and then he would sit back in the same place in a chair. So we filmed it and then did this reverse time-lapse thing where he actually grows a beard.
Did you see any interesting things around town too?
Well, last night we did.
What happened last night?
We went to Bourbon Street last night for the first time. There was a guy dressed as Austin Powers screaming from a balcony.
What was he screaming?
 Just Austin Powers-isms, like "Yeaaahhh baby." And he wasn't even doing an accent either. We have a big fascination with jokes that are a little too old, where they're not funny anymore and then they become funny again. Austin Powers is one of those things for us.
What kind of funny gifts do your fans give you when you're on the road?
Once someone made us a custom deck of "Cards Against Humanity" that was all Joywave-related things. We played it on the bus.
Were the cards extra twisted?
No, it was mostly just inside jokes. Like stuff they shouldn't know about but somehow they did. Stuff some of us didn't even know about it. It was fun, like a trip down memory lane.
Jessica Hernandez & the Deltas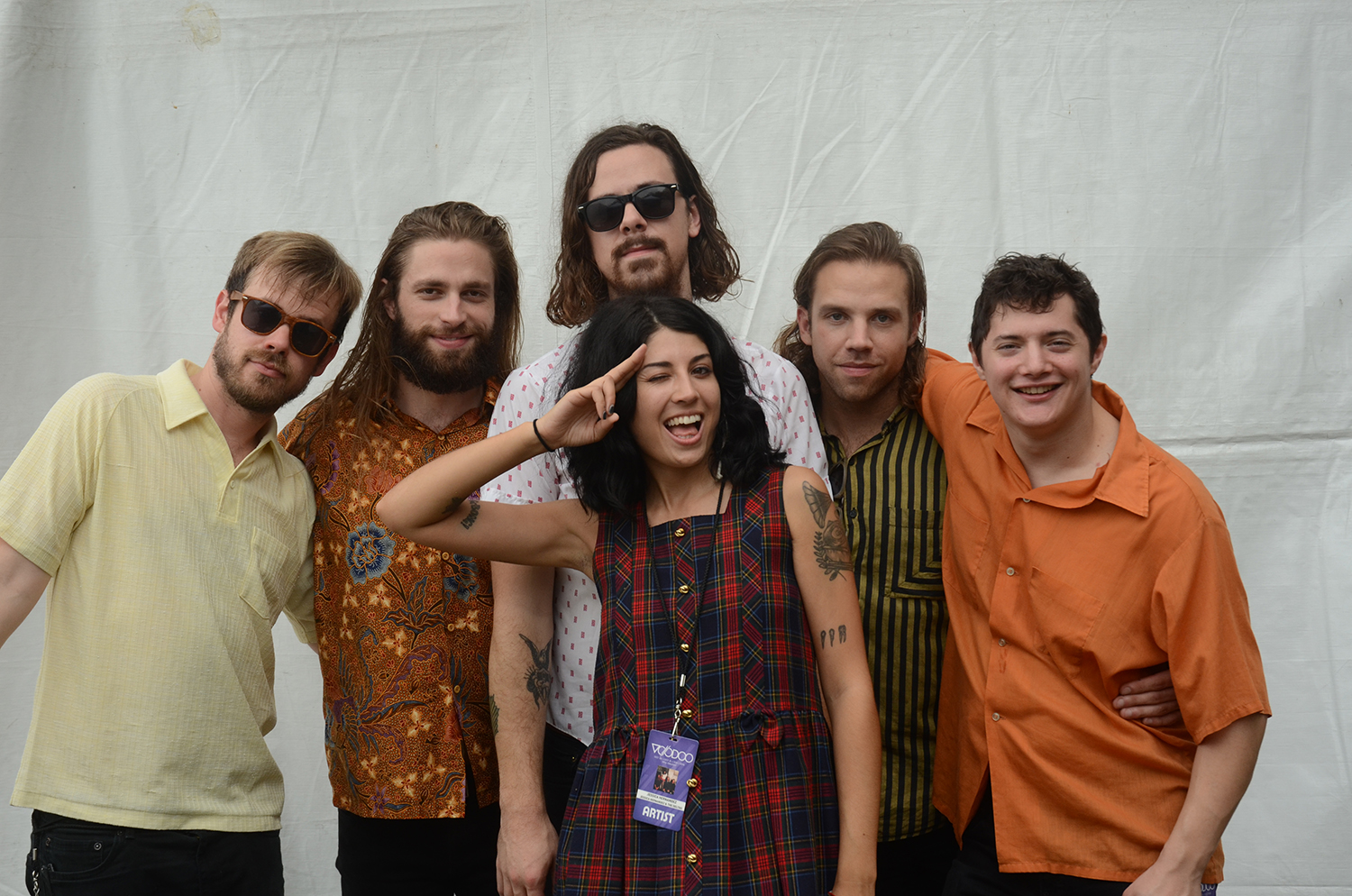 So is this your first time in New Orleans?
No we've been through a few times. We played this summer and it was one of our more fun shows. It was a smaller intimate space with a lot of people and everybody was dancing. Just good vibes.
So you've gotten to spend a lot of time in the city?
Not really actually. That's why this trip's been nice, though, because this is the first time we've had extra time to actually see the city. We all went out in the French Quarter last night.
What did you see last night?
A lot of strange people. The really weird part is that there are so many people out there like that. It's a theme park.
Do you ever get presents from fans at shows?
Actually, some New Orleans fans gave me their apartment on Bourbon Street for the weekend. It was my birthday a few days ago, so they emailed me and said, "Hey, for your birthday we want to give you this cool apartment in the French Quarter."
This might be an unusual question, but do any of your fans ever give you socks?
Yeah, actually! We've gotten socks before. Some bigger venues even give you socks.
Really?
Socks and underwear on tour are a really golden thing. You run out and you don't get to do laundry that often. We're on tour for almost six weeks and we're not going to bring like 50 pairs of underwear. Except Steve [Lehane, bass player]. His whole suitcase is underwear.