"I'm just excited. You can hear it in my voice. I'm excited. I'm verrry excited."
Some veteran musicians tend to get territorial and dismissive — if not downright nasty — when younger artists take elements of their older hits to craft new ones, particularly when the original work is lifted into a wildly new and different context. This couldn't be less the case with 70-year-old soul man Timmy Thomas, who recently saw the creeping organ hook and skeletal, tap-tapping beat of his classic signature hit — "Why Can't We Live Together," recorded entirely by Thomas, an unexpected top-five chart-crasher back in 1973 — sampled by Drake for his current Billboard smash, the skanking late-night moan, "Hotline Bling."
Despite Drizzy repurposing Timmy's plea for universal tolerance to lament his ex girl going out too much, Thomas is over the moon about his song being on the radio again 42 years later — especially since it's timed with him relaunching his own solo career. After spending most of the last few decades teaching, Thomas recently signed to the Miami-based Overtown Records, and is currently planning his first album in over 20 years, to capitalize off his momentum. "He put the name Timmy Thomas back out there, so I can immediately do this again," the one-man band raves of Drake. "And I'm excited about that, because even my kids come in every day, talking about 'Dad, we heard your song "Hotline Bling" about three or four times today.'"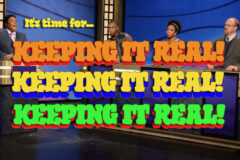 SPIN caught up with Timmy Thomas to discuss his gratitude about returning to the radio, as well as his memories about the recording and impact of "Why Can't We Live Together," and his plans for making the most of being back in the spotlight.
When was it that you first heard that Drake had sampled — or was thinking of sampling — your song? Did he get into contact with you, or did you talk with his people or anything?
Well, the first time that I heard it, believe it or not, was one of my family members from out of the city calls me: "Timmy, have you heard Drake's new record?" I said "No." He said, "I swear it sounds like 'Why Can't We Live Together.' Like the original track." Then I get another phone call. So I said, "Let me listen to that." And as soon as I heard it, I said, "WOW. That's the original 'Why Can't We Live Together'!" I said, "My Goodness!"
I was very proud to listen to what he had done with it. Even though he had changed the message that I had, you know, "Why can't we live together." But what it does is it gives me a chance for my name to be back out there, and gives me a chance to say something to the young people again. And that's what exciting about it with me. I'm keeping my fingers crossed that it's gonna do well.
It has done well. I think it's the No. 4 song in the country right now.
Wow. Man. No. 4? Can you believe, I had a top-three song in 1973, of this same music — and No. 1 R&B — and his is No. 4? That's incredible! Think about how honored I should feel that I would have [such success with] the same song, twice in a lifetime, and maybe go to No. 1… that's something to tell your grandkids.
https://youtube.com/watch?v=5uq1jtsHcgk
So did you have any previous impressions of Drake? Did you know about him from your kids, or your own music listening experience?
Well, I do say this: He's a little different. You got the hardcore rappers, and those that are saying something but not as hardcore… And plus, his rap crosses over everything if you listen to it. It's not just totally R&B. And "hotline bling," I had no idea what that meant, by the way. I was excited that my kids had to say "Daddy, here's what he's saying." It's like I had to get into a rap dictionary to find out some of the things he was saying.
I like his rap, number one; I like his voice, number two, because he tells a story, he doesn't have to use any profanity to tell the story. There's a lot of good things about Drake that I like, you know? Not just him using my music, because there are a million artists out there, and a million songs out there that he could have used for his background, and he chose mine. And that's what really makes it important to me, to be able to say, "Drake, man, I'm honored, thank you to your music family that chose the 'Why Can't We Live Together' track." And it's the original rhythm track!
You sort of alluded to this already, but your song was obviously a very socially and politically minded song, and his song is more romantic and personal. But you're OK with him kind of changing the meaning of the song to fit his own purposes?
The thing is — which I appreciate — he didn't use any of the track vocals, my saying, "Why can't we live together." Then dropping it with the romantic [themes]… it's all right to do that, using my music. I think I would've struggled if he'd said, "Why, tell me, why can't we live together," and then, "Call me on your cell phone…" That doesn't work.
But I appreciate the fact that he did use it…. and he did it the right way, he contacted my publishing company and contacted my writers. And so there's nobody running. That's what really makes me feel good. In some instances, in the past, there have been places and times when people have used an artist's song and then the artist gets nothing. And I appreciate the fact that his music family thought about it that way.
This isn't the first time that "Why Can't We Live Together" has been sampled, or covered. That song's had a nice second life after you had the hit with it. Do you have any favorite songs that have repurposed that song already?
Yep, Sade covered it, Steve Winwood covered it, Santana covered it, Joan Osborne. And even MC Hammer on his Too Legit to Quit album. Now if you noticed, those were covers, of the whole song, which I really appreciated. But now, what Drake is doing to it now, is not covering the total situation of the song, but covering the music. I mean, the original track! And I was surprised by the fact that he didn't redo the track and use another drummer… he just used the whole track. And it feels good behind what he's saying.
Can you talk a little bit about the moment that inspired the original "Why Can't We Live Together"? Were you reading the news, something in your own life?
I can look back and I can see it vividly, what just happened. I had just moved to Miami. And I'll never forget, I was sitting in the study, because I was getting ready to teach school, higher education… I was sitting in my study, and I heard Walter Cronkite. I'll never forget this. He said, "35,000 Viet Cong died today, 15,000 Americans." I said "WHAT?! You mean that many mothers' children died today? In a war that we can't come to the table and sit down and talk about this, without so many families losing their loved ones?" I said, "Why can't we live together?"
Bing! That light went off. And I started writing it then. "No more wars, we want peace in this world, and no matter what color, you're still my brother." And then after that, put it on this little tape, and went to WEBF, which was a local radio station. And they played local artists then… they played it, and the phones lit up. They said "Man, who is that?" And I did it as a one-man band! That was my foot playing bass, that was my left-hand playing guitar… Could never believe that as a one-man band, something like that would've been played that much. But I do believe that the world was ready to start changing a little bit. And that song made the change.
[I was] going to South Africa, right in the midst of Apartheid, when the races were not together. I went alone, and I went to a place called Soweto, which is right out of Johannesburg. I wasn't the first black person to perform there, I was the first American. Whether red, yellow, black, or white.  And it was something to see, when you had the mayor of the city, who was black, saying, "Timmy, we have to leave." And I said "Why?" "It's 9:00. We have to be off the streets after 9:00 in Johannesburg, we have to go home." In my era, I came up through the Civil Rights movement, with Dr. King. But there were no laws like that.
I was there for the voting in '93, '94, when Dr. Mandela [was elected president]. I played on the television, my song was the theme for the whole thing. I couldn't believe it, man, that one song got me to go and play in 38 countries, all over the nation, all 50 states.
When that song hit it so big, did you expect that you'd be able to do more songs that reached that same level of international fame?
Yes, I did. But let me tell you what really happened — and Henry Stone summed it up for me. I sat in his office one day, I said, "Henry, I'm trying to back up 'Why Can't We Live Together.' And it seems like I'm having a problem." You know, I did an album, then I did another album, I still didn't have anything as big as "Why Can't We Live Together." He said, "Timmy, your major problem was what you said was so profound, that you could never back it up. Listen to what you said, you asked, 'Why can't we all in the world live together? No more wars, everybody wants peace, no matter what color, you're still my brother.' Now what are you gonna back that up with?" I thought about it, I said, "You know, that's tough…" I had some nice regional records after that, but nothing that worldwide.
I have to [give some] credit to Drake, because he's putting me back out there now. And Overtown Records signed me to a contract, [thanks to co-founders] Tom Bowker and Jan Lisewski. Now we're working on our album. We've got all these concerts that we're going to do… I'm gonna be working with some of the TK [Records] artists, Little Beaver, hopefully Clarence Reid, things like that. So I'm excited about that, to have a second chance.
So if Drake invited you on stage sometime to play with him, would you join up?
Yes, I would! Oooh, man, yes I would. That would really be nice, if he were to make a video, and have me doing my track behind him at an organ.
The one-man band himself.
Right! Simulating it or something like that. I'm just keeping my fingers crossed.