SPIN Rating:
Release Date:
October 09, 2015
Label:
Cherry Coffee/Warp
"I like the view from on top," Kelela taunts on the ghostly trap-noir track "Gomenasai" off of the new Hallucinogen EP, her voice floating higher until it disappears like a loosed balloon into a cloud of synths. It must feel nice up there: The Los Angeles singer has been gunning for the peak so hard that she wrote her 2013 breakout single, "Bank Head," for ranges of her vocal register she couldn't even reach at the time. In the video for "Rewind," a bouncy tutorial in the pitched drums of '90s club hits, the camera faces upward at Kelela as she moves slowly and surely, lit by the flickering fluorescence behind her.
Hallucinogen is billed as a transition between 2013's glinting futuristic exegesis Cut 4 Me — technically a mixtape but as cohesive and absorbing as a proper LP — and what's coming next, but its six tracks see the self-described former "proper shower singer" climbing ever further into the synthesized mist.
Kelela, née Mizanekristos, came of Internet age a few years ago under the tutelage of L.A. label Fade to Mind, who, along with their London sister imprint Night Slugs, practice a distinct aesthetic both visually (Oneohtrix Point Never's Dalí-esque computer graphics) and sonically (Asian-inspired melodies, trap beats, and synth vapor suitable for, well, vaping). Though that crew's flagship members — founder Kingdom, Bok Bok, Jam City, Nguzunguzu, Girl Unit — produced every track on Cut 4 Me, on Hallucinogen Kelela really does cut for herself: Not only did she severely trim her signature side-shaved dreadlocks, she is credited as a co-producer and reaches beyond the Fade family to work with Arca and Brooklyn producer Obey City.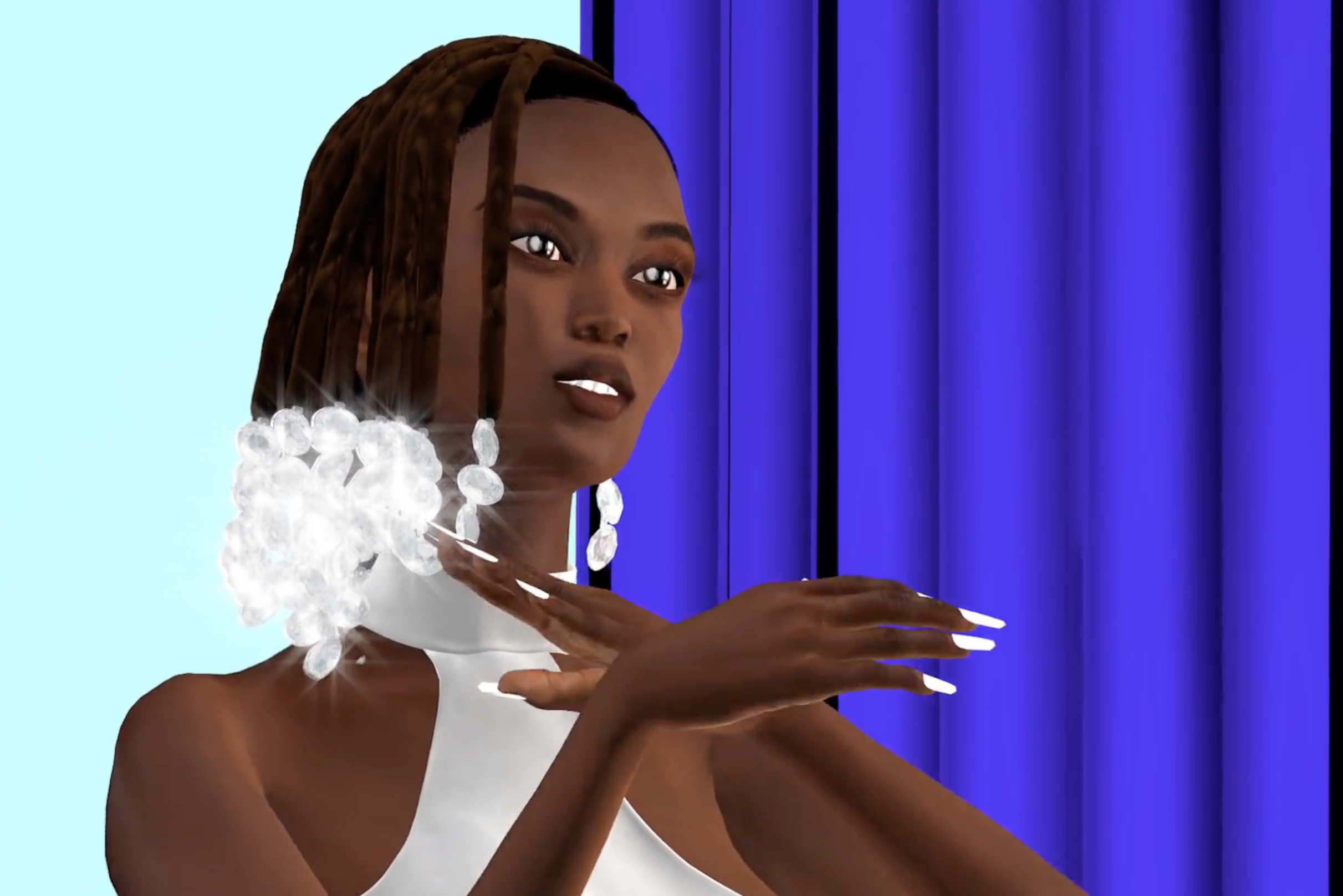 The only song from her earliest days as an L.A. musician gaining traction is album closer "The High," a fem-positive take on the Weeknd's dubby soundscapes and 808s & Heartbreak's Auto-Tune that Kelela's been playing live since 2013 in basically the same form. As such, it's probably the weakest track on the record, which only further demonstrates the EP's strength as a whole, how much Kelela has evolved as her own producer.
"A Message" opens Hallucinogen with that concept: The music video features Kelela transforming quite literally into a cartoon (somewhat ironically, since t.A.T.u.'s video for their "Gomenasai" also features an animé treatment). It's produced by Arca and Boots, both very of-the-moment producers thanks to Björk and Beyoncé, respectively; not that the "moment" matters, since the songwriting process started back when Kelela met Arca in 2012. "It's been like a sculpture that I've come to and refined over time, adding a lyric here, refining a melody there, adding a bridge, etc.," she said of the song recently. "It's a process that is now finally complete with its release and I'm so happy that I finally get to share it with all of you."
The 31-year-old has chiseled the rest of Hallucinogen just as precisely, lyrically tracing the arc of a relationship, albeit not chronologically. "A Message" tangles with an unwanted breakup that was probably for the best, while she does her best Janet Jackson on "Rewind" a few tracks later, all giggles and breathy stop-start interludes about a crush. (And "Gomenasai," which translates from Japanese to English as an apology, is anything but; this is Kelela's softer, headier Unapologetic.) "All the Way Down" is the most sophisticated of the bunch, endlessly twirling a songbird-like synth phrase and nearly arrhythmic snares that mirror her unsettled heart. Cataloging the insecurities of a relationship's beginning stages ("I'm doing things that I don't do / So comfortable when I'm with you"), her voice is both steady and searching, pitched low just once or twice when she finally sings the word "down."
Kelela obviously doesn't shy away from wearing her label's signifiers, but on Hallucinogen she transcends them, the same way she outlasted lazy classification into PBR&B in 2013, swimming to the hazy surface of a new kind of future sex/love sounds. The EP's delayed release date (from May to October) means we'll have to wait longer for the full-length follow-up, but these kinds of relationships, as she has shown, take time.