Tory Lanez is leaned against the window in the bistro car of a Holland-bound express train. His eyes flicker back and forth with the passing Beneluxian landscape like he's trying to make it slow down, see it all. It's Sunday morning and the Toronto-based rapper/singer, who turned 23 in July, has barely slept — four hours since Wednesday, he estimates. His past few days have been a foreign-accented blur of interviews, shows and afterparties, Ubers, and relatively constant doses of the primest hash he can get his hands on. He is traveling in a loose black hoodie and sweats after being reprimanded by French border agents for his shirtlessness. He cycles between wearing only socks and Margiela sneakers on his feet. He is shoeless as we speak.
The previous night, Lanez sold out a 450-capacity sweat box in northern Paris, his third jam-packed set in two nights. For a quick frame of reference, I first interviewed Tory just two years ago when he opened for a sparse crowd of 30 in a frat backyard at Stanford, after which he stood alone, unnoticed, against a fence with a bottle of whiskey to watch the headliner.
"To go from that to seeing lines all the way down the street in Europe?" Lanez says. "To be selling out shows and these kids who don't speak English singing along every word?" He shakes his head. "It's wild."
It has indeed been an eventful summer for Tory Lanez. His first single, "Say It," has passed three million Spotify spins since its late July release; his Cruel Intentions collaborative EP with Los Angeles' WeDidIt Collective got thumbs-ups from Fader and Pigeons and Planes, and he just announced a deal and upcoming album with Interscope, through Benny Blanco's Mad Love imprint. London and Paris dates were sold out before Lanez touched down in England, on the way to playing at Amsterdam's Encore Festival, whose lineup also boasted DJ Mustard, Rae Sremmurd, and A$AP Ferg.
Despite a growing buzz in the United States, Lanez's first few European concerts ski-jumped expectations. His gig at London's Birthday's was the venue's fastest-selling show ever, and the word from the Parisian promoters was that he could have moved twice as many tickets.
Lanez matches the audience's eagerness with raucous shows that have already spawned YouTube videos with titles like "Tory Lanez Destroys Paris / WILDEST RAP SHOW OF 2015." He bounds out to his sung-rapped hook on Meek Mill's massive, operatic "Lord Knows," sending the audience into a frenzy from the jump. His set has something for everyone: call-and-response bangers, full-fledged R&B jams, Future-esque melodic flows. Lanez mixes a narrative of struggle — his mother died when he was young, leading to a rocky adolescence — with Hennessey-soaked high life, anchored by memorable hooks via upper-echelon production from the likes of Ryan Hemsworth, DJ Mustard, Noah Breakfast, and RL Grime.
He crowdsurfs and crowdwalks; each step is supported by dozens of clamoring hands that grasp at his ripped jeans. He hangs from rafters and dances to his own drops. He covers Ginuwine's "Pony." It's bananas. The 12-year veteran security guard manning the stage in London says it's the greatest show he has ever seen.
One moment resonates in particular. "I underestimated the power of 'Diego,'" Lanez says, referring to the eerie Play Picasso-produced anthem that has quietly blown up since its loose January release. A hedonistic flow showcases his vocal range over a yelled refrain: "We moving Diego, Diego / They move on my say so, my say so."
A technical glitch cut the instrumental after the first few bars in London, but couldn't silence the crowd. "They were sitting there singing it for two minutes. I wasn't rapping, the beat wasn't on, they were just singing it." During the audience's a capella performance, a sweat-drenched Tory wiped his face with a towel, turned back to his DJ, VeeCee, and mouthed, "This is crazy."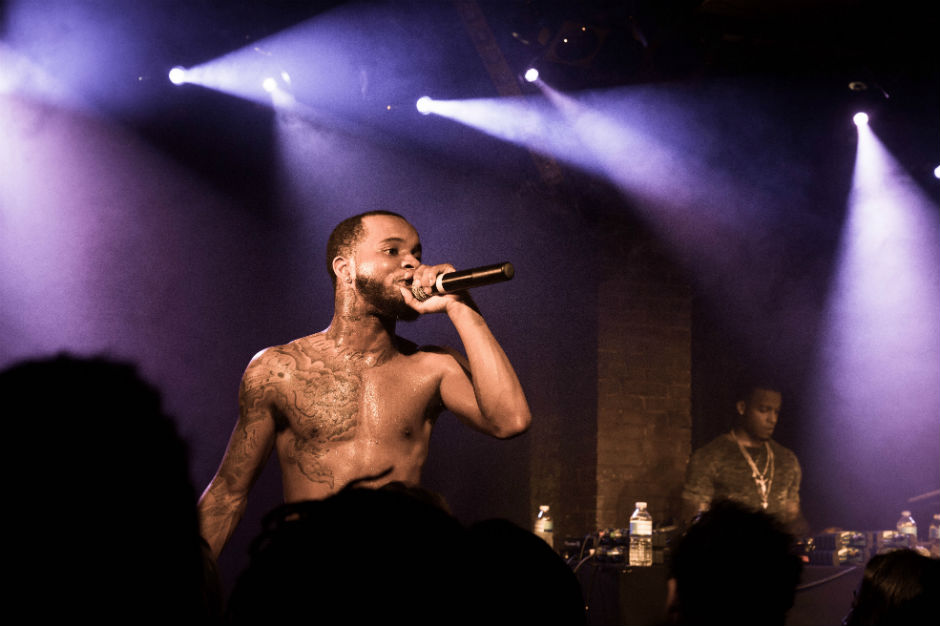 Lanez's rap career has been a long time in the making, reaching back to his first explorations in hip-hop during the difficult time following his mother's death. Born in Toronto, Lanez (real name: Daystar Peterson) spent much of his youth in south Florida where his father was a missionary pastor. His mother passed unexpectedly when he was 11, sending Tory, the youngest of six, on a turbulent journey through Atlanta, New York, and finally back up to Toronto, where he moved in with older brothers.
"My outlook was, 'You're not my moms; you can't tell me what to do,'" he recalls. "I got expelled from about 20 schools."
He tells a story about being 16, leaving a courthouse facing four open cases, and ending up robbing an older woman running a jewelry store at the mall. "I was so broke. I was so poor. I was so overwhelmed and frustrated with my life, but to this day, I can't forget the expression on her face," Tory recounts, taking a deep breath. "Something about that moment switched things around for me, and it opened up a portal to cope with the reasons I was rebellious in the first place."
The portal was rap, and it seemed to take over Lanez's adolescence. His best friend and housemate Jae flew out to surprise him on tour, and spoke similarly of this focused grind during his teenage years. "We used to have no money to eat, nothing. But [Lanez] wouldn't go to school, he wouldn't get a job, he wouldn't sleep, all he would do is write music. To see him do it now in front of all these crowds gives me the chills."
The way Lanez speaks about these times, it's obvious that this period of loss and lack still looms large in his consciousness. "Any time I get frustrated or upset about, like, being scheduled for something that I didn't plan, I think back to those days and think, 'Man, this is a blessing.' It's a blessing to be scheduled for anything."
In turn, Lanez's humility is apparent to anyone who spends more than a few moments with him. During a radio-and-freestyle session, he thanks Tim Westwood profusely when the English DJ offers him a Coke, and daps up the security guard on the way off stage. He chats enthusiastically with a few tourists who recognize him in Amsterdam. He's affable. He shares his weed.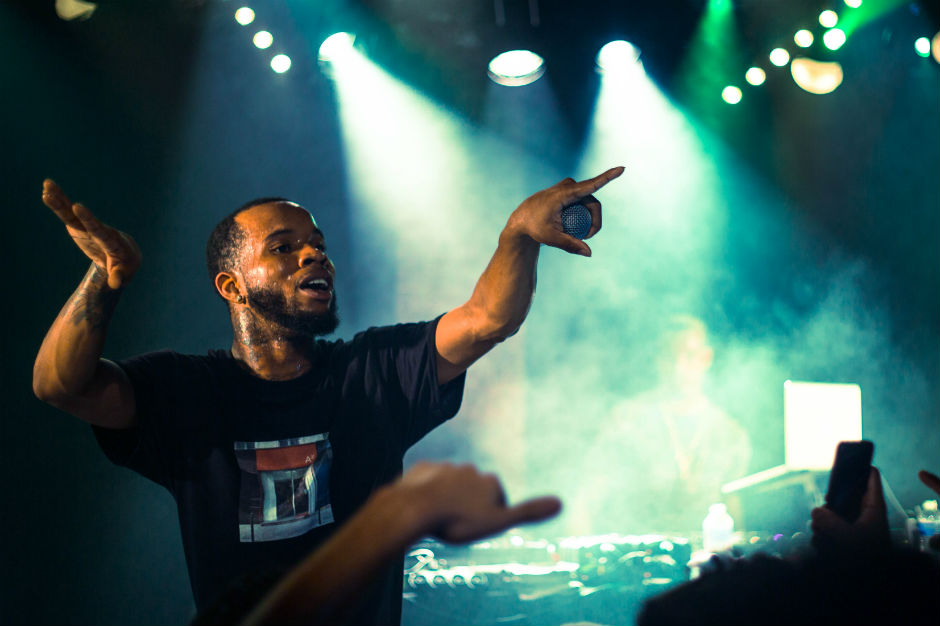 Lanez's momentum hasn't been without a few false starts. At 18, he signed a deal with Sean Kingston's Time Is Money Ent., a now-defunct Warner Bros. imprint that threatened to confine his early identity to being a Kingston sidekick: effectively rap purgatory. He struggled to gain traction at the outset of his career despite constantly releasing mixtapes and some promising collaborations (work with King Los, the Mekanics, Kid Ink).
"I still remember the first show we did in Burlington, Vermont. We sold one ticket. There was one motherf–ker there," he tells me. "Even just two years ago, I would've taken a flight for no money, just for an interview."
As he transitioned out of the contract in 2013, Tory's music ventured further leftfield. He switched up flows, experimented with his vocal syncopation and alternative, electronic-influenced production, all of which crystallized into his revelatory 2014 mixtape, Lost Cause. For an artist who eschews citing other rappers as influences in favor of Toro y Moi, Janelle Monáe, and Coldplay, it was the freedom he craved in an industry he sees as stale.
"I'm a rebel. I'm an outlaw," he explains emphatically, "I stand with the people who say, 'No. We can't go this way. I'm going to change the whole thing.'"
Case in point: This past summer's Cruel Intentions EP is an almost unprecedented electronic collaboration for a rapper at this stage in his career. Lanez's first shows with WeDidIt's Shlohmo sparked a friendship that led them to the label's house studios on Melrose last October. Over the course of four days, Tory laid down a five-track EP with assistance from some of the hottest producers from L.A.'s indie-electro scene. Baauer, RL Grime, Shlohmo, Play Picasso, and D337 manned the decks for the scintillating release, alternately dreamy and visceral, encompassing both grit and glam. The RL-produced "In For It" stands out, a metallic trap slapper that Lanez rides with a mean-mugging flow and creamy vocals.
"We're these kids who sell out shows but come to this one place at night that doesn't even look like a studio, where we can smoke hella weed and make music in a good vibe," Tory says, as though the whole industry should take a cue. "It felt like we were skipping school, you know?"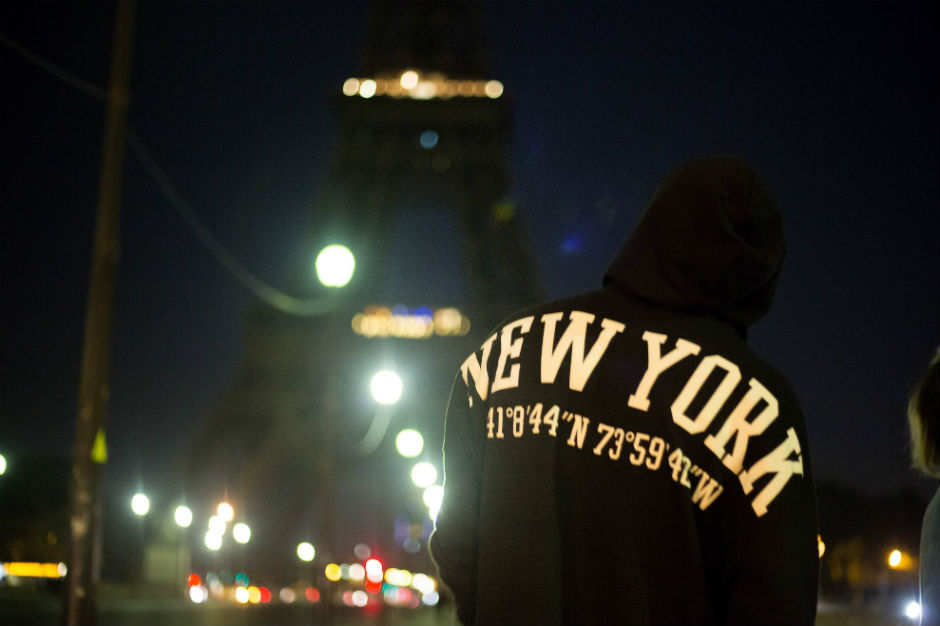 Despite being a self-proclaimed "loner weirdo," Lanez has found himself flanked by some young heavyweights from within the music industry. He is managed by Sascha Guttfreund, founder of Texas-based promotional juggernaut ScoreMore and co-host of South by Southwest's exclusive iLLMORE party, and has been recently taken under the wing of wunderkind hitmaker Benny Blanco. "He's become a mentor to me," Lanez says. "I wouldn't be where I'm at right now musically without Benny."
The 27-year-old Blanco is responsible for some of the catchiest smashes of the 2010s, writing and producing singles for Katy Perry, Maroon 5, and Kesha, among others. While his only other work within hip-hop was with Wiz Khalifa, the young impresario pegged Lanez as a promising dual threat after listening to Lost Cause's trippy, Noah Breakfast-produced slow jam, "Henny in Hand."
"That's the song that made them see, 'Yo, this kid can do both [rap and sing],'" Tory explains, recounting their first meeting. "Benny had no shoes on in the studio and was this really weird guy who wore really weird shirts and was true to himself and I thought, 'These are my dogs.'"
https://youtube.com/watch?v=FKC35ME0AhM
Lanez's recent release, "Initiation," is produced by Blanco signees BenZel, and perhaps a good indication of his current direction. It's a genre-bucking blend: silky R&B with a twist of trap laid over heavy synths.
The upcoming album will be released on Blanco's Mad Love, and Lanez seems like he's about to burst with anticipation ("It's going to be monstrous," he notes). Alongside two recently announced fall tours supporting Mac Miller and Young Thug, a cache of new tracks are ready to be revealed. "I have years of material that people just cannot contend with," he baldly states. Release dates are testing his patience.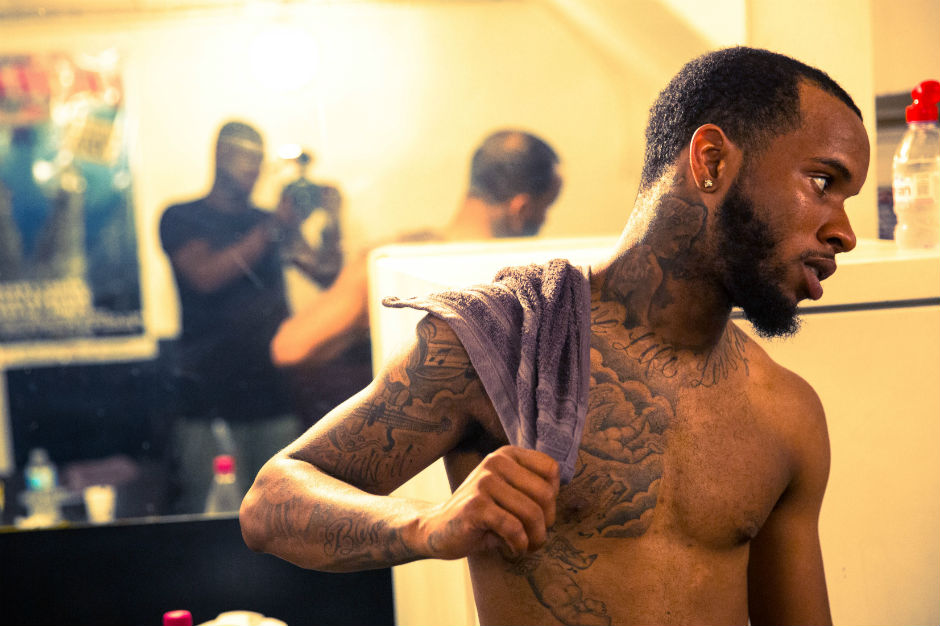 The anxiousness to speed up his ascent isn't exactly surprising; as the youngest of six children from a country often perceived as America's kid sibling, Lanez was born an underdog, and his career has grown in the shadow of one of the scene's most influential rappers, Drake. Drizzy's apparent chokehold on the current rap landscape, particularly that of their shared hometown Toronto, seems to follow Lanez wherever he goes — comparisons, pseudo-beefs, even an old rumor that they were brothers. He's tired of talking about it.
"People are so accustomed to the only way to blow out of Canada being an OVO or Drake co-sign. Since I'm the only artist who did it without that, the media wants to make it a beef," he says, exasperated that we're even on the subject. "The story is: There is no story. I've met Drake twice and he's shown me love both times."
Which isn't to say Lanez shies away from controversy. His Westwood freestyle began with the claim that he's Canada's best rapper ever, and he said in his recent interview with hip-hop tastemaker Sway that he wasn't "a second-place nigga." Even if it's nothing personal against the 6 God, Lanez is still gunning for the top spot.
https://youtube.com/watch?v=ORcS9ykbodU
Lanez is taking his chances forgoing the OVO route, banking that he might be one of the first from Ontario to capture the limelight without help from its unofficial musical ambassador. He isn't seeking out any such assistance, shrugging at this convention without a peep from the OVO crew: As he spits in the aforementioned Westwood freestyle, "Ain't no time for cosigns." Nonetheless, Lanez did get an unexpected endorsement earlier this week from a much different superstar: U.K. singer/songwriter Ed Sheeran, who covered "Say It" on a day off, even creating a separate SoundCloud account to host the song (dubbed "alright Tory mate?"). Rather than actively pursuing celebrity connections, Lanez is getting the pop world to come to him.
The buzz around this Canadian wanderer is palpable, but at his core, Tory Lanez is a kid who's been making it on his own since before he was a teenager. You'll still be just as likely to catch him in the studio with a no-name as a brand name, laying bars as singing hooks, in his dirty socks and his laceless Margielas.