Update: Turns out that the extra finger on Jack Lawrence's right hand is supposed to be there. A Stereogum commenter pointed out today that the Dodge and Burn exclusive Best Buy cover is an X-ray of a hand with six fingers. Only thing is, the picture is of a left hand, and the main cover is of Lawrence's right. Whether or not the inconsistency was intentional is still a mystery.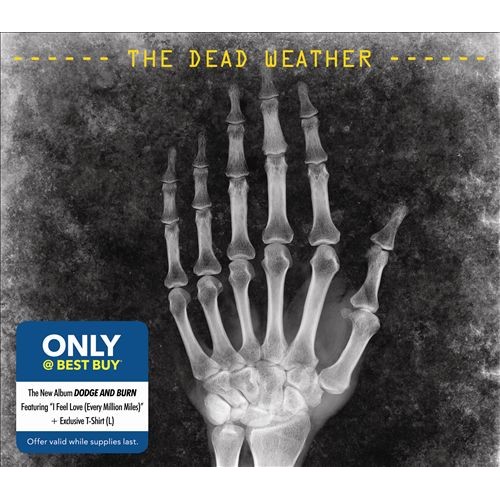 Well, this is embarrassing. Stereogum noticed last night that the cover of the Dead Weather's latest album, Dodge and Burn, which is already streaming via Tidal, contains a wee oopsie that no one caught until now. Bassist Jack Lawrence, pictured all the way to the right, appears to have an extra finger on his right hand. Upon further investigation (i.e., a lot of Google Image searching), it's clear that Lawrence does in fact only have five — not six — fingers on said hand. Cue questions and conspiracy theories (and everybody kicking themselves for not noticing sooner).
Look for Dodge and Burn on September 25 via Third Man.
[h/t Stereogum]