Welcome to SPIN's Singles Mix! SPIN staffers have rounded up their favorite, must-hear tracks for your personal playlists. Collecting the finest from haze-pop guitar heroes, surprise hip-hop collaborators, trolling folkies, and more, these are the songs you need to know right now.

Deafheaven, "Come Back" (Anti-)
Drake has yet to record nine-minute blasts of bleak black-metal drones, but Deafheaven's latest track, "Come Back," offers a strange logic for their affinity for the 6 God. It's totally different world, but Kerry McCoy's swooning swaths of tremolo-picked guitar lend an earnest romanticism to the singer George Clarke's void-gazing that'd make Drizzy proud; like him, they're just a few inches shy of the edge at all times. Get your ex's number out of your phone, the somber-eyed boys in black are back. — COLIN JOYCE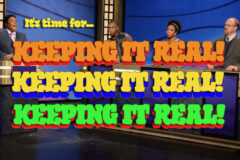 DIIV, "Dopamine" (Captured Tracks)
The first single from DIIV's nonsensically titled sophomore album, Is the Is Are, comes with a bit of backstory. Singer/guitarist Cole Smith spent a chunk of his time in the wake of the band's critically acclaimed debut, Oshin, grappling with addiction, and the song's abstract lyrics document that Jacobean wrestling match ("I got so high I finally felt like myself"). But he couches that internal tussle in an instrumental that feels a little more like the chemical alluded to in the title, a dose of hazy happiness straight to the brain on the wings of his most buoyant riffs to date. — COLIN JOYCE

Drake & Future, "Diamonds Dancing" (OVO)
Like all great producers in the New Atlanta contingent, Metro Boomin' takes a page out of Mike WiLL Made-It's book on this standout track from Drake and Future's new mixtape. Just like Mike WiLL-produced bangers, "War Ready" and "Pour It Up," the opening 15 seconds of "Diamonds Dancing" could be a pulchritudinous ambient track if slowed down to .25 speed. The 22-year-old wunderkind's poignant beat is complimented wonderfully by Future and Drake's voices going back and forth, smoother than Brian and Nick on "I Want It That Way." — OLIVER KINKEL
https://youtube.com/watch?v=hMr62Z3UXO8

Erik Hassle, "Natural Born Lovers" (Ten AB)
He of "No Words" fame, Hassle vocally hopscotches over the funkiest '80s beat Chromeo never produced. "I want you / You want me," he says, mansplaining the situation in as falsetto-straining sexy a fashion as can be. — BRENNAN CARLEY

Father John Misty, "Blank Space" (Self-Released)
Father John Misty's spin on 1989's second single is an unprecedented troll — a parody, simultaneously, of four different artists: Taylor Swift, Ryan Adams, the Velvet Underground, and the covering artist himself. Taylor gets off the easiest, since the song is basically unrecognizable as hers; Ryan gets hits the hardest, with FJM's laughably obvious VU pastiche essentially subtweeting Adams' 1989 cover album for its obvious Springsteen and Replacements homages. (In case it wasn't clear enough, he also labeled his SoundCloud rendition as being "from the classic Ryan Adams album 1989.") But Father John doesn't let himself off either; his decreasing enthusiasm with each faux-Lou Reed "woohoo" all but admitting on record that he's not sure this is actually all that funny — and the fact that he's since pulled the song from SoundCloud suggests that he's decided it isn't. We respectfully disagree. — ANDREW UNTERBERGER

James Ferraro, "Turbine Horizon" (Self-Released)
Futurist producer James Ferraro says his new EP, War, was inspired by an experience with a virtual reality program meant to help veterans suffering PTSD. Lead track "Turbine Horizon" plays out more like exposure therapy, a conscious engagement in aural stressors (clanging metal, nauseous synth lines, Ferraro's pitch-shifted vocal) as a way of overcoming. Immerse yourself in it long enough and it can start to feel transcendent, even if it's all just an illusion. — C.J.

Frida, "I Know What You're Looking For" (Lindstrøm remix) (Feedelity)
Though anything ABBA-related generally needs little adornment, if anyone were to take such pure Swedish gold for another spin around the dancefloor, it would be Lindstrøm. Much like his stretched-out, funked-up version of Mark Ronson's "I Can't Lose" earlier this year, the Norwegian producer settles in for the long haul at eight minutes in length. This time, he minimizes the original's hair-metal riffs, instead spiraling Frida into the realm of galactic ice queen as retro-futuristic arpeggiators drive momentum. — HARLEY BROWN
Lena (feat. Kat Vinter & Little Simz), "Catapult" (Self-Released)
After a successful run at 2010's Eurovision Song Contest with twee-pop single "Satellite," German singer Lena opts for a darker direction with songwriting partner Kat Vinter on "Catapult." Utilizing her delicately eerie vocals, Lena delves into a chilly chorus of post-breakup melancholy as she sings, "Don't know if you know but you messed up my space / Just what I needed to move from this place," while Kendrick and Mos Def co-signed rapper Little Simz sours the already bitter taste of "Catapult" with a biting closing verse. — MEILYN HUQ 

Made of Oak, "Pinebender" (Partisan)
Taking a respite from his full-time project with vocalist Amelia Meath, Sylvan Esso, producer Nick Sanborn wordlessly grinds through an electric symphony that finds its moody groove via creaking synth-work, shivery percussion, and the occasional video game blip. The first single from Sanborn's forthcoming Penumbra EP (out on November 6), "Pinebender" throbs with hot and cold sonic texture, never quite settling in the desert or the tundra. Given our fickle time of year, temperature-wise, it seems appropriate. — RACHEL BRODSKY

Petite Meller, "Barbaric" (Island)
With her intoxicatingly saccharine voice and layers of rouge over her powdered cheeks, Petite Meller's created an indecipherable character for her disco-leaning pop tunes, one that never quite answers the question "Who's this all for?" That's besides the point, to the extent that there even is one. "Barbaric" relies on a slithering piano as a backbone as Meller sings sweetly, if ever-so-slightly out of tune. "I'm just hungry for your skin," she moans. You can almost envision her pouting, too, until the sax comes in and sweeps you away to paradise. — B.C.