This week, Billboard reports that Justin Bieber will debut at No. 1 on their flagship chart, the Hot 100, with his new single, "What Do You Mean?" The feat is undoubtedly impressive — he's the first act this year to debut at No. 1, and the youngest male artist to ever do so — but it's not terribly surprising, as the song had a huge week of iTunes sales (337,000 in its first full week), and was boosted by streams of its eye-catching music video and a high-profile comeback performance at this year's MTV Video Music Awards.
More surprising, though, is that Bieber had never done it before — not only is it the Biebs' first debut at No. 1, it's the first time he's appeared there at all. ("Boyfriend," his previous best-charter, stalled at No. 2 behind fun. and Janelle Monáe's "We Are Young.") That's pretty stunning for an artist who's been a sensation of such international popularity (and infamy) for as long as Bieber has, but he's hardly alone — plenty of his peers have found themselves similarly shut out of the Hot 100's top spot across their illustrious careers.
Now that Bieber's finally off the list of the biggest present-day stars to never take home Billboard's championship ring, here are the five artists that have the best claim to being the biggest snub among the silver-medalists of contemporary pop music.
NICKI MINAJ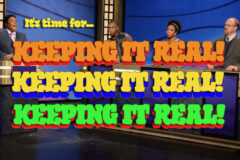 The current high priestess of hip-hop has four top-five hits as a lead or co-lead artist ("Super Bass," "Starships," "Anaconda," "Bang Bang") and three as a supporting act (Young Money's "Bedrock," David Guetta's "Turn Me On," Justin Bieber's "Beauty and a Beat") but never been able to scale to the No. 1 spot. She came the closest last summer with "Anaconda," whose video's virality propelled it to No. 2 on the chart, where it was stuck behind the gargantuan first-week showing of Taylor Swift's "Shake It Off." (Sadly, major female rappers getting stuck at No. 2 is nothing new, as Eve, Lil Kim, and Missy Elliott all tapped out as Hot 100 runners-up as solo lead artists — though at least Kim was part of the All-Star cast that got "Lady Marmalade" to No. 1 in 2001, with Missy as producer.)
SAM SMITH
This shouldn't be that surprising, considering Sam Smith's history on the U.S. charts only dates back about 18 months. Still, his pop ubiquity over that timespan has been so exhausting — especially between "Stay With Me" and his starring appearance on Disclosure's "Latch" — that it seems impossible he was kept out of the No. 1 spot. Indeed, though, the slow burn of "Latch" left it with just a No. 7 peak, and "Stay With Me" was improbably kept from pole position by one-summer sensation MAGIC! and their briefly world-conquering reggae-pop smash "Rude." (Yes, MAGIC! have more number-one hits than the rest of the artists on this list combined; so do Jay Sean, Far*East Movement, and Owl City.)
ONE DIRECTION
The biggest boy band in the world are the princes of the first-week debut on the Hot 100, riding strong first-week sales to top-five placements for "Live While We're Young" (No. 3), "Best Song Ever" (No. 2), and most recently, "Drag Me Down" (No. 3). But without much radio longevity, the group has yet to crack the chart's top spot, despite managing to top the Billboard 200 with all four of their studio albums. (For the record, the other crossover boy bands this decade haven't fared any better — The Wanted's highest was a No. 3 for "Glad You Came" in 2010, while 5 Seconds of Summer have yet to get closer than the No. 16 placing of "Amnesia" in 2014.)
ARIANA GRANDE
Ariana's ascent to the pop elite in 2014 was swift and merciless. However, despite hitting the top ten four times last year with a quartet of platinum-sellers, she fell short of No. 1 with all four, coming the closest with the Iggy Azalea-featuring No. 2 smash "Problem." Plenty of time still for Ariana, though — transitioning from teen-pop phenomenon to Top 40 radio mainstay is a lengthy process, and it took fellow ex-teen TV star Miley Cyrus four albums to notch her first Hot 100 slayer. As long as she stays away from Wayne Coyne, Grande should get there soon enough.
DRAKE*
https://youtube.com/watch?v=oGt4DOl411o
Drizzy gets an asterisk for his inclusion here, as he was a featured artist on Rihanna's Hot 100-topping "What's My Name?" in 2010, which by the standards of most chart-watchers counts the same towards his tally as if he'd had one on his own. Still, it is notable that over a half-decade into his claim to being the hottest MC on the planet, he still has yet to hit No. 1 as a lead artist — coming the closest back in '09 with the No. 2-peaking "Best I Ever Had," a song he's all but disowned in the years since. With four No. 1 albums and seven top-ten hits as a lead artist, he's probably not sweating the snub too much, but it is just about the only line item still missing on Drake's otherwise impeccable pop resume.