Remember the Drake vs. Meek Mill beef? Ah… simpler times. Anyway, there's been an interesting and twisty development to Mill's ghostwriting accusations, because now it turns out the Puff Daddy says he wanted Drizzy to ghostwrite a song for him.
In a recent appearance on The Breakfast Club, the rap mogul explained that he gave Drake the beat that would become "0 to 100." Though there was word earlier that Puff Daddy was accusing Drake of stealing the song, he stressed that everything between the two is fine, and even went so far as to call Drizzy his favorite rapper.
It was the beat, and it was just a misunderstanding. I sent him the song for him to ghostwrite for me. Sometimes you can be in a room with someone who has a better idea than you, and you've got to be open to that. I've never apologized for any of that. I want the best record, if someone can go out there and write a better record than me, I'm the one that has to go out there and pull it off.
"And I don't want any problems with Drake," he further explained. "He's putting in his work. I didn't do nothing to Drake. Drake is my friend."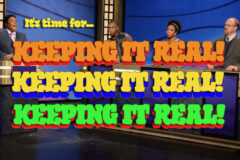 He also had a take on the infamous Meek-Drake beef."This is not beef and that's the beauty about it, this is about skills," he said. "It's helpful to the game because it makes people think more about what they're writing."
Watch the interview here.