Lollapalooza Day Two has wrapped, but the immense crowds have grown, well, immensely more crowded. Saturday brought a bevy of fine performances from Tyler, the Creator, Tame Impala, Metallica, and more. Below, we outline the hits (and, in some cases, misses) at Lolla: Saturday edition.
Tyler The Creator showed out for a huge crowd @lollapalooza #iHeartLolla pic.twitter.com/9ZqhrK1YIq

— iHeartRadio (@iHeartRadio) August 2, 2015
Tyler, the Creator
Spitting verses against a pop-art-looking set of giant bedroom furniture (that we doubt can be purchased at IKEA or any home goods outlet), Tyler bounded, yelped, pointed, and smirked at his audience, who jumped right back at him and listened to aggro Cherry Bomb cuts like "SMUCKERS" and "DEATHCAMP." Possibly the rapper wasn't accustomed to a group of this size, as he expressed trepidation before performing alongside Odd Future brothers Jasper Dolphin and Taco. "Can everybody just yell so I can feel better?" he asked. Should things have gone south, at least he had ample blankets under which to hide. He must've planned it that way. — RACHEL BRODSKY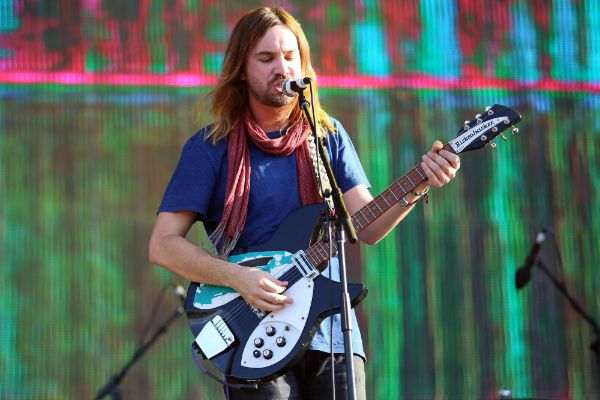 Tame Impala
Psychedelic swirls were the visuals to aptly mirror Tame Impala's trippy, reverb-drenched performance. Even the end-of-song "thank you"'s echoed through the field as if spoken into a canyon. It was an idyllic backdrop for the Australian band's set, which (of course) drew on their Essential third record, Currents. Kevin Parker's songwriting has expounded beyond his group's psych-tinged beginnings, injecting more danceable, rhythm-heavy material, and their set showcased that it's a welcome direction. — ALTHEA LEGASPI
Chicago part 2 @brandnewrock killing it today @lollapalooza #brandnew #lollapalooza pic.twitter.com/yeqiOMemcL

— Triple Crown Records (@3crown) August 2, 2015
Brand New
Those looking to ride the emo wave were front-and-center for the band's return to Lollapalooza. And it was all emotion, from Jesse Lacey's screamy vocals to the enthusiastic audience sing-alongs. Heavy on the dueling drums and guitar melodies, they gave their fans what they wanted and then some. They added fuel to lead up to Metallica's headlining set with "Seventy Times 7," "Degausser" and "Sowing Season (Yeah)," which culminated in hurled-to-the-floor guitars. — A.L.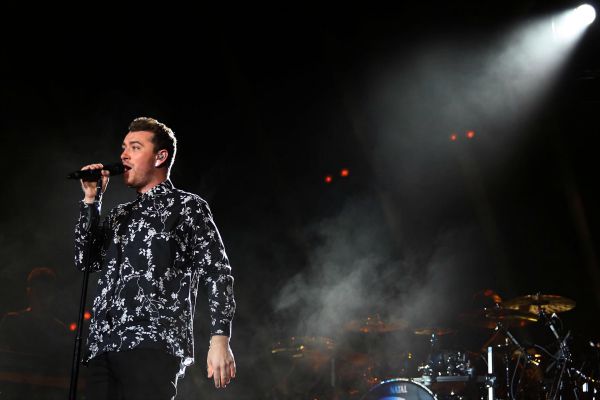 Sam Smith
Sam Smith has a beautiful voice; it's soulful and his falsettos are pitch perfect, but that wasn't enough to save his performance, which was on the sleepy side of the spectrum and lacked depth for a closing headliner. His impressive vocal prowess and his apt backing band — including a number of backup singers — weren't the issue, nor was the subject matter (his album is about a former love and heartbreak), but it was the songs themselves that fell flat. That wasn't helped by his covers, such as when he dropped in a verse of Elvis Presley's "Can't Help Falling In Love" into his own plodding "Not in That Way" or when his reading of "Ain't No Mountain High Enough" only highlighted that many of his own songs didn't quite stick. The potential is there and certainly Smith's voice is a gift, if only the songwriting had the same kind of substance and soul to match. — A.L.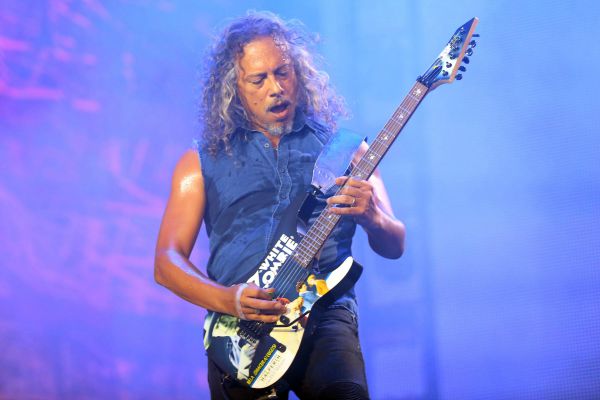 Metallica
A general rule of thumb states that thou shalt not to wear a t-shirt bearing the name of the band you're about to see. Well, that unwritten law went ignored as legions of (very willing) puppets poured into the Samsung Galaxy stage area to greet their masters. James Hetfield, Robert Trujillo, Kirk Hammett, and Lars Ulrich looked equally delighted to see their guests. Chugging through the near-two-hour set with a decade-spanning menu of material, the foursome tore into "Fuel," "Wherever I May Roam," "Disposable Heroes," "Sanitarium," "Cyanide," "Unforgiven," and "Sad But True," among many others. "We're here to make you feel good," Hetfield said between guttural growls and Hammett's scorching guitar solos. The feeling was mutual. — R.B.
All photos by Andy Argyrakis