Now that Chicago's Lollapalooza has officially wrapped, we'd like to take a moment to think back on the impressive roster of artists we saw over the course of the weekend. Thus, SPIN presents the 12 Best Things We Saw at Lolla 2015, conveniently listed in a series of yearbook-like superlatives. Check it out below.
Most Likely to Revive Sam Cooke: St. Paul & the Broken Bones
On top of playing more current tracks from their 2014 release, Half the City, this Birmingham, Alabama garage-gospel troupe did such a solid job covering Cooke's Motown dance classic "Shake" that we feel like the King of Soul would've nodded his head (and twisted his hips) in approval. — RACHEL BRODSKY
Best Beard: Father John Misty
You could store snacks in that thing. And frankly, that doesn't sound beyond the realm of possibility for the lovable oddball J. Tillman. — R.B.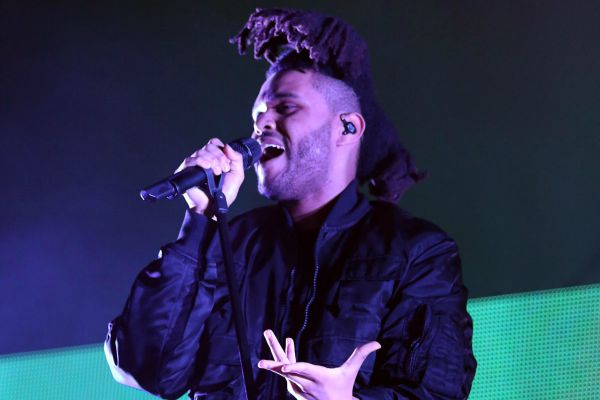 Most Likely to Raise the Baby Boom Stakes: The Weeknd
The Weeknd gets props for best hair at the fest, but he'd also have to win the grand prize for aiding future pregnancies born from Lolla trysts. "It's f—king music," one guy nearby in the crowd explained of Abel Tesfaye's set to a woman he seemed to be trying to pick up — which sounded #accurate. — ALTHEA LEGASPI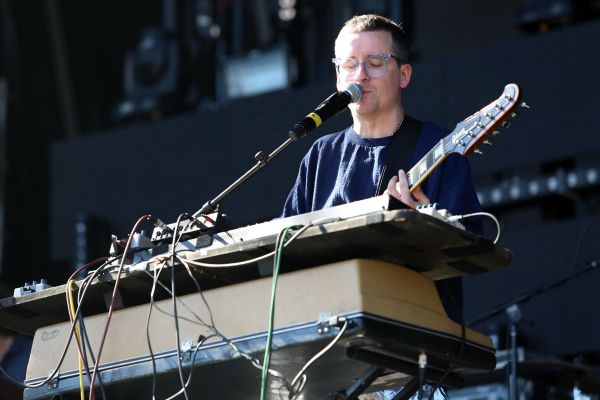 Most Likely to Make You Dance Your Feet Bloody: Hot Chip
Nothing said "Ready For the Floor" like Alexis Taylor's shimmering silver pants, and the rest of the audience followed suit as the synth-pop band grooved through live staples like "Over and Over," "Flutes," and "I Feel Better." Even more wonderful was the band's obvious enthusiasm at making a thousand bodies twist and turn in 90-degree heat — a temperature that, if for only an hour, only existed in everybody's toes. — R.B.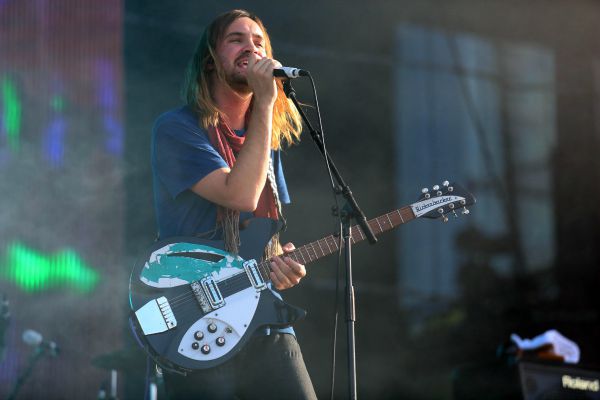 Most Likely to Make You Feel a Little Lost: Tame Impala
Something may have, um, enhanced the already grooving Tame Impala set beyond the music for some in the audience: Did the smoke monster make an appearance? Was it the heat? Or, was it from the plumes of smoke that billowed from the stage out into the audience, many of whom were already peppering the field with their own geyser-like clouds? The audience may not have been physically spirited away to a far-off island, but the music and the vibe were worth getting lost in just the same. — A.L.
Best Use of Tambourine: Django Django
The London-based art-pop performers broke out in a series of jangles on their set highlight: the heart-racing "Default." People can think of it like the appendix of the instrument world all they like, but for Django Django, the tambourine is a vital organ. — R.B.
Most Likely to Justify FOMO: A$AP Rocky and Charli XCX
Lucky fans (with the appropriate phones) received VIP treatment in the Samsung Galaxy Owner's Lounge, where they were given a preview of Gary Clark Jr.'s forthcoming album on Friday, got to groove to Charli XCX's DJ set on Saturday, and on Sunday, snapped photos with A$AP Rocky, who was chilling there during A$AP J. Scott and A$AP Lou's DJ set. Added bonus: rock star views of the Samsung Galaxy main stage. You couldn't pay to be in this VIP section, and the experience was priceless. — A.L.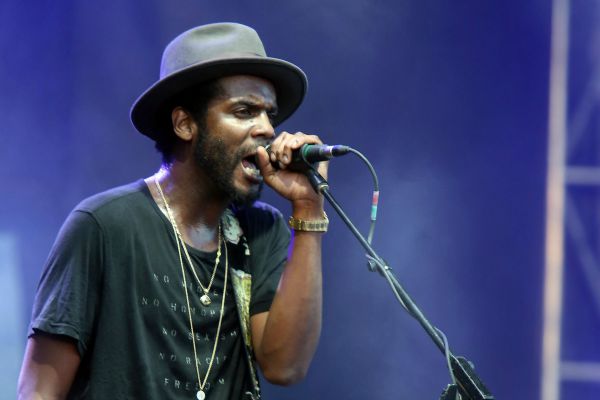 Best Guitar Face: Gary Clark Jr.
There's no denying Gary Clark Jr.'s guitar hero status, and along with that he makes the best guitar face. And it's pretty endearing. — A.L.
Most Likely to Replace Tinder: Ryn Weaver
Who needs to swipe right when you have Ryn Weaver? During her early Saturday set she implored the audience to turn around and talk to two people, take selfies, and generally get to know their festival neighbors. Kicking it old school by encouraging in-person interaction, Ryn reminded her fans that you don't need an app for that. — A.L.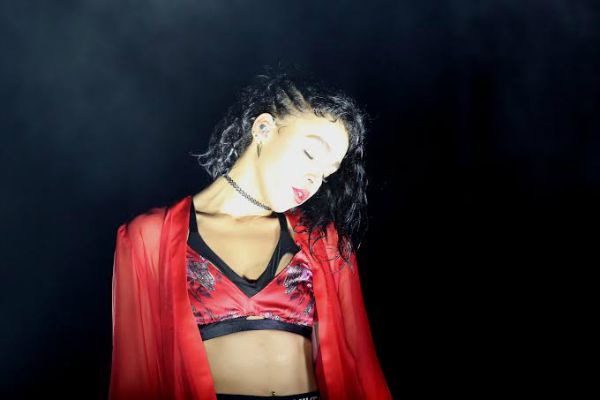 Most Likely to Reincarnate Into a Cobra: FKA twigs
Tahliah Debrett Barnett's body is insane. But of course, yours might be too if you danced like that. On the other hand, very few can slink like a cobra in a snake charmer's pot the way Ms. Twigs does, with her undulating abs, curving limbs, and sudden drops to the ground without breaking a bone. — R.B.
Best Chorus Leader: Florence + The Machine
"We didn't bring a choir," Florence Welch explained before asking the audience to sing along with her, and fans happily obliged. Not that she and her backup singers needed any assistance, they packed so much electricity that they appeared to challenge the lightning strikes peppering the sky. — A.L.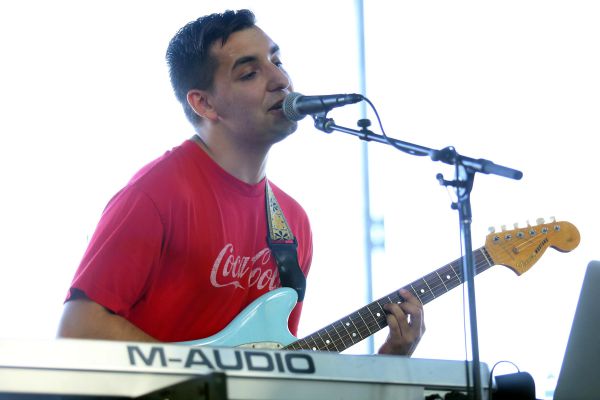 Most Likely to Succeed: Skylar Spence
In addition to being voted Prom King (the album drops on September 18 via Carpark), Ryan DeRobertis was a bundle of love all through his Lolla set. Clearly overjoyed that his band's performance hadn't been canceled due to bad weather, his baby-faced grin and feel-good disco-pop anthems inspired a few Very Important-Looking People to stroll closer to the stage to get a better look. — R.B.  
Best Control of the Elements: TV On The Radio
TV On The Radio promised to "beat back the weather," and their performance did just that. The only storm that hit during their timeslot was what was happening on stage. Their brooding, stormy electro rock, fronted by the engaging Tunde Adebimpe, reached spiritual levels. — A.L.
Most Likely to Bring Out the Star Power: VÉRITÉ
Neither rain nor an evacuation could stop VÉRITÉ (whose real name is Kelsey Byrne) from performing, albeit later than she was originally scheduled. Fans got a taste of her haunting electro-pop, and they also may have gotten a glimpse of one of her famous admirers, Sophia Bush, who was in attendance. — A.L.
All photos by Andy Argyrakis