In the final installment of Wondaland Presents: The Future, a five-part video series on Janelle Monaé's singular label — which just put out its first album-length release, the six-track Eephus EP — singer and guitarist Roman GianArthur, Kendrick Lamar-#blessed Jidenna, and roster staples St. Beauty all give a little more information about themselves. Watch them all below.
"Our mission is to heal and inspire," says singer Alex Belle in St. Beauty's clip, who with guitarist and bassist Isis Valentino expands upon Wondaland's mutually edifying atmosphere: Nate Wonder of Deep Cotton, for example, lends them books, and Jidenna is "like a cousin."
Roman GianArthur, whose smoky guitar riffs recall Miguel's most recent work on WILDHEART, discusses the meaning of his 15-year-old pickup truck, "Lady," and the importance when he was growing up of "church, heat, and football."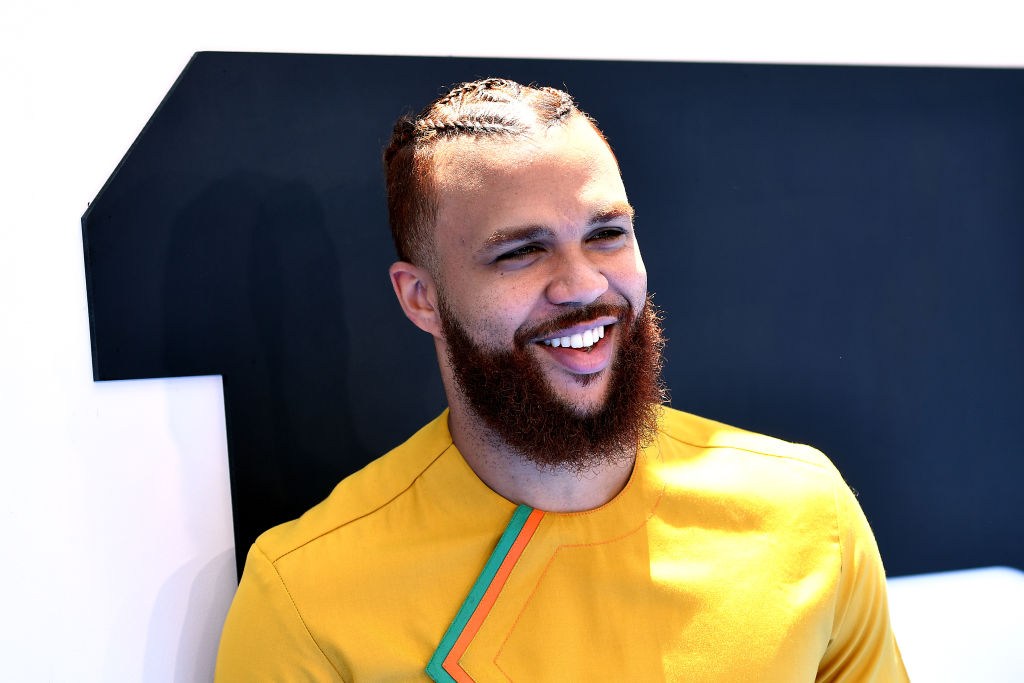 "I'm the swankiest master of ceremony you've ever seen," says the ever-modest Jidenna (with a wink) in the beginning of his clip. He refers to his music as "swank" because it's the kind of music you can get down and literally dirty to — or rather, sweaty — in the club, and cites Féla Kuti as an inspiration.