North Brooklyn has changed since the last time Angel Deradoorian was here. Condos have gone up, long-running independent venues have come down, and families with young kids have swarmed the thoroughfares and parks like cold brew-guzzling carpenter ants. The irony, of course, is that the Los Angeles transplant and recently minted solo performer was just here in June, tying up loose ends for the release of her Anticon Records debut, The Expanding Flower Planet.
But the area had already started to shift by the time the 29-year-old singer-songwriter left her home near Greenpoint's McGolrick Park, where she sits today. "I came back to Kent [Avenue]" she says of the street that used to house local DIY institutions including 285 Kent and Glasslands. "I was like, 'What the f–k happened?'"
She's been holed up in L.A. making her heavily orchestrated record, a psychedelic and amorphous take on pop-music structures that sand down lines between pointed melodies and disorienting synthesizer zoning. She's only been able to work on the project after clearing out all of her other responsibilities in Dirty Projectors, Avey Tare's Slasher Flicks, and a number of high-profile guest spots on Brandon Flowers' latest LP, The Desired Effect. "I'm not good at splitting my attention," she says.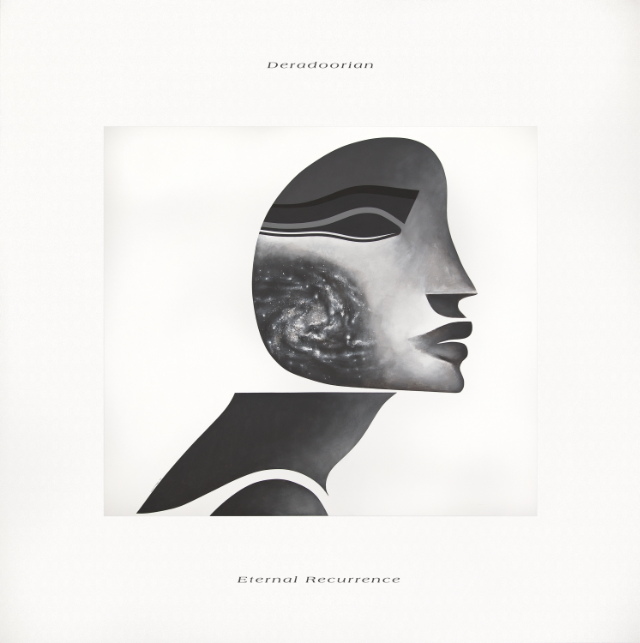 This place was important for her once,  tied in with her identity in the way that your first home away from home always is. She was born in Sacramento, California, and she started taking violin lessons at age five, picked up piano soon after, and was too into music to do anything else by the time she was a late teen. But after testing out of high school at 16 ("I started to be like, 'F–k the system,'" she says) and playing as a backing member in low-stakes touring bands for the next few years, she packed up and moved out to New York City in November of 2006. She met Amber Coffman, of Dirty Projectors, while on tour and she was asked to join the legendarily intense art-pop act. She initially declined, thinking she'd stay in San Francisco to work on her nascent solo recordings, but the East Coast called. She joined the band — whose self-reflexive, hyper-arranged compositions are still basically synonymous with Brooklyn indie rock — just a month later.
Over the next four years, she'd play bass and sing at the same time, for the first time; endure countless marathon practices at the hands of Projectors leader Dave Longstreth; release one of the best-regarded records of the era, 2009's Bitte Orca; headline festivals; and collaborate with Björk. To say it was formative likely undersells the insanity of going through that tumult between the ages of 20 and 24 and being vaulted across the country and onto the pages of virtually every underground-minded music publication — this one included. Such an indelible experience tied her to the borough where it happened, and where we now sit, in a way, even as she increasingly found herself on the road.
"The energy of this place was so motivated and so alive in comparison to Sacramento," she says. "It was huge [for me], more than I realized. I came here with f–king eight hundred dollars, which immediately went to rent. But it worked out. I really cherish those years." Some of Williamsburg and Greenpoint's old artistic outposts are still hanging on. "Pete's Candy Shop!" she exclaims after searching for the name of a home to her earlier shows. "There's an episode of Girls and one of them is doing a show there." A chuckle, and an acknowledgement that time passes, places change. And people do too.
She's spent years in support roles, first with Dirty Projectors, and then as a member of boyfriend Avey Tare's carnivalesque power trio Slasher Flicks, getting comfortable in the background. But after making her chilly, ambient debut solo EP Mind Raft in 2009, she decided the time had come to fulfill the childhood desires of taking her own music seriously.
In between album cycles for Dirty Projectors' Bitte Orca and 2012's Swing Lo Magellan, Deradoorian sat down with Longstreth for a serious conversation about her future. "Even he saw in me that this is something that I need to do," she says. "I'm kind of a loyalist, so I need people to push me. Without Dave to talk to me about that stuff, I don't know if I would have left."
Deradoorian wore her hair in a short curly mop during her Dirty Projectors tenure, but today in McGolrick Park, brunette tangles graze her shoulders. She's traded in a familiar austere uniform of tunics and trousers for an ankle-length black dress with red embroidery over her heart. Lennon-esque sunglasses block her eyes for our entire conversation. These are likely clothing choices made for practical reasons, shielding from the brutal August afternoon, but the new look also has the effect of making her appear like a Los Angeles resident, or at least the sort that might have popped up in Paul Thomas Anderson's hazy vision of the city in last year's hippie-dippy yarn Inherent Vice. A toddler wobbles across the grass and fixes his gaze on Deradoorian. She doesn't look like she's from around here anymore.
But she laughs at the thought that L.A. might be more her vibe now, despite the fact that its generally more laid-back atmosphere seems to fit the delicate flux of her new recordings, as opposed to the backflipping technical exercises favored by her previous acts. Everything's still carefully planned, but it's less like the Projectors' Mouse Trap-y organized chaos than the delicate ebb and flow of her own biorhythms. "I've yet to feel very connected to [Los Angeles] itself," she says with a sigh. And yet, the extra room is allowing her to space out, to find herself again, to build an identity outside of her associations with Dirty Projectors and Slasher Flicks. "It's really trippy," she says. "What scares people from not making records is that people will associate you with it forever, and you might not feel connected to the lyrics in your song after a year. You could be a totally different person. But you documented it and you showed it to people."
More than anything, that's what Expanding Flower Planet feels like: a personal document of Deradoorian's hazy search, of losing a home and finding another, of boundaries blurred and lessons learned. She feels different, too. When it's suggested that the record's Stereolab-meets-Can loop-de-loops sound optimistic, she snickers. "A lot of my life people thought that I was a pretty negative person," she says. "But I've always considered myself a realist and now I'm embracing optimism. I think it's lazy to be pessimistic, you're immediately stopping yourself from growing." Songs like "A Beautiful Woman" are sunlight and smiling — lyrically abstract, but still full of phrases that indicate an upturn towards "find[ing] my way to better things," as she puts it on that track. Even on songs she calls "heavy," like the stormy sleepwalker "DarkLord," the stoned depression she teased on Mind Raft is largely absent.
For Deradoorian, this head-spinning new record is all just an attempt to cope with the inconstancy of her young life, wherever she is. "I prefer the idea of a conversation with the listener," she says, when asked to pin down the themes of the record. "To know that there [are] no solid facts on anything. We don't know what's going on. We try to grasp and act like we do. The unknown is the scariest thing, but the unknown is also the most exciting thing and it's something to have some kind of faith in, so you can push past the confines of your mind."
So she'll carry on this process, leave this old, unrecognizable home again and head out on tour, then who knows? Since she was a kid, all of this discomfort — existential or otherwise — has just been a part of the search to represent herself truly. That can happen starting from anywhere, with anyone at her side, or just on her own. Even when the places or the people you love have gone, you can still push on. "When you really start to delve into yourself, you realize that you are your home," she says. "And that's okay. I've got myself."