SPIN Rating:
Release Date:
July 10, 2015
Label:
If Ghostface isn't the greatest rapper of all time — and he might be — he's at least the most detailed: Fishscale's "Shakey Dog" cycles through most of the five senses in its first minute: "Backseat with my leg all stiff," "Whip smellin' like fish from 125th," et cetera, finally introducing a 77-year-old lady with a shopping cart who turns out to be a hitwoman. But that album turns ten next March. Ever since Dennis Coles' Def Jam deal fizzled following his riskiest creative venture ever, 2009's drastically underrated R&B pastiche Ghostdini: The Wizard of Poetry in Emerald City, his work has suffered from a lack of (his own) interest. Shuffling around different labels, castigating fans for flagging record sales and letting a cavalcade of musical (and visual) collaborators take the wheel, it's hard to argue that the 45-year-old MC isn't just resting on his laurels and letting various fanboys like the co-billed Adrian Younge carry him (and the Ghostface brand cosign) around. Especially if you've heard the albums.
Twelve Reasons to Die II is Tony Starks' fourth album in three years, after 2013's on-the-nose Twelve Reasons to Die, 2014's overture-loaded 36 Seasons and this past February's Sour Soul, with the Medeski, Martin & Wood-like BADBADNOTGOOD. These records, all under 40 minutes in length, share a cut-the-check feel that's sadly exacerbated by the interviews he's authorized: "They gave me the script. So when I am following a script, it's easier for me than just to go [do] some abstract shit," he crushingly told HipHopDX while promoting 36 Seasons.
The titular and conceptual similarities of Twelve Reasons and 36 Seasons are Too Weird, both comic-book revenge-porn that absconded with details — er, abstract shit — altogether. After the handful of listens that each deserved, it was still difficult to tell why Tony Starks returned (From where? To what?) with faint whiffs of A) a revenge plot and B) a love triangle in each, submerged in exploitation flick score-funk courtesy of Adrian Younge and the Revelations, respectively. Neither those guys nor BADBADNOTGOOD had so much as a hook up their sleeves.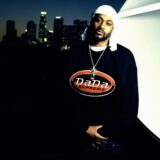 But on Twelve Reasons to Die II, Younge takes a predictable franchise and goes rogue, scraping together a more listenable half hour than anything else Ghostface has released in the 2010s. From the well-harmonized "Powerful One" intro on, it's apparent that this coup is partly musical: the unspooling piano motifs of "Rise Up," eerie organ-horn propulsion of "Blackout" and stuttering, palm-muted guitars of "Get the Money" are all honest-to-God hooks. But it helps that the record sounds like it has a reason to exist in 2015, with quality guests (Vince Staples, Lyrics Born) and strides back toward the angular turns of phrase we know and love ("We crippled them / But they go deeper than white meat").
"Return to form" is a myth in this case; on "Return of the Savage," the assassination that Raekwon describes as "closing his curtains," the Verrazano bridge name-check, and Ghost's exhortation to "state your name before you get stretched like a rug" are merely signs of life. And the following "King of New York" unloads enough riches in the first verse that you could almost mistake it for something from Cuban Linx if not for the overly shtick-y (glockenspiel?) arrangement. Younge is too neat to leave any sonics stray or dangling, and none of his artificially collected studio dust leaves anything here dirty enough to assist with OCD exposure therapy. The wah-wah guitars are never permitted to truly stank up anything.
But Ghost has been equally safe for at least 24 seasons now, aside from the occasional outrageous ad lib like "I'll wipe my dick on your spaghetti fork" or the surprise call-out of "illegal chokeholds." All we ask on II is that the B-movie concept — Ghost's undead anti-hero is resurrected by a dozen horcruxes in the form of, yes, true believer, vinyl records — be outfitted with musical pleasures. And in the case of Twelve Reasons to Die II, the glass is slightly more than half full.
Vote for Ghostface to play near you via our partner site RABBL.