On June 1, 2015, guests in Harlem's historic Apollo Theater were perched at the edge of their seats. The house lights were up, and the credits from the premiere of the Netflix documentary, What Happened, Miss Simone?, had wrapped. Next would be a live performance from an undisclosed artist affiliated with the film, and the audience — myself included — whispered guesses as to who it might be.
After a five-minute speech from director Liz Garbus, out stepped a tiny, muscular woman encased in angelic, flowing white: Lauryn Hill — actually, that's Ms. Lauryn Hill to you. The crowd, which included R&B royalty like Usher and Mary J. Blige — plus Nina Simone's singer/actress daughter, Lisa — were audibly (and understandably) elated. Confidently charging forward as though she'd never spent a moment out of the limelight, the stately singer surged into an earnest cover of Simone's take on Jacques Brel's "Ne me quitte pas." The moment's significance wasn't lost on her eager spectators. Hill, one of the most elusive figures in popular music, was back, and we'd get to hear more of her — six songs in fact, the most at once since 2002 — via RCA's tribute album, Nina Revisited: A Tribute to Nina Simone (out last week).
Today, it's being said that Hill takes on new projects to pay back taxes, for which she spent three months in prison. As of March 2014, she still owes the federal government approximately $900,000. But the "why" of her return shouldn't matter — her live vocal gifts, although gruffer with time, continue to garner widespread coverage and critical praise. "This album mainly showcases Lauryn Hill's breadth and dexterity," NPR Music applauded. On Nina Revisited, Hill's room-expanding trill has grown huskier, and a drop more rigid than her '90s-era malleability, but the textural change hasn't limited her ability to hypnotize audiences. Even compared to her fellow standards singers on Nina Revisited (Blige and Usher again, plus more R&B principals like Grace and Jazmine Sullivan), Hill's long-missed pipes easily surpass her contemporaries in power and presence.
Though she has made sporadic live appearances over the last few years, playing international and Stateside fests including Rock the Bells in 2010 and Coachella in 2011, Hill's most recent step forward follows an abyss of mixed reviews and hopeful-sounding career updates. Even when rumored collaborations with Kanye West or a brand-new album haven't come to fruition, audiences still flock to her sometimes-unpunctual sets and stay put through "clunky" set arrangements. When she stopped the orchestra three times at her Apollo set (she wanted to get the sound on "I've Got Life" just right), no one booed or jeered. The audience stayed still and affixed their collective gaze to Hill.
So, what does this latest reemergence mean? Some — and I count myself among them — feel optimistic. Others argue that we should stop expecting the unpredictable 40-year-old to "devolve into" her erstwhile 20-year-old self. Whether or not Hill's overwhelming involvement on Simone's tribute record is another avenue to write checks to the federal government (or simply the musical equivalent of a short-lived pop-up art gallery), this latest reemergence remains an effective, true-to-Hill way to satisfy that debt. Her genre-spanning covers, spoken-word re-workings, and all-instrumental productions of undulating tracks like "Black Is the Color of My True Love's Hair" and "Feeling Good" indicate that yes, like Simone, she's (still) got life.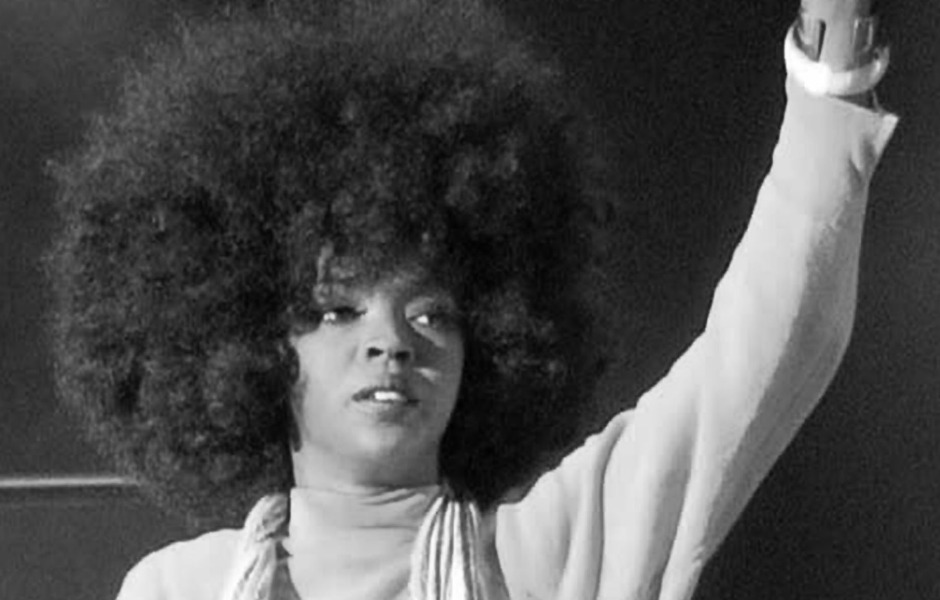 Passion project or not, Hill's attachment to Simone's memorial is a good thing. She rarely, if ever, does interviews, but she did release a single statement commenting on her connection to Simone: "Because I fed on this music … I believed I always had a right to have a voice. Her example is clearly a form of sustenance to a generation needing to find theirs. What a gift."
The onetime Fugee's newfound enthusiasm is clear: Originally booked to contribute just two songs to Revisited, she later expanded her role to four more and even hooked an executive producer credit. It's a long-awaited return to music on her terms.
And Simone, who spent too many years being held at arm's length by the mainstream due to an undiagnosed bipolar condition and her heavy involvement in the Civil Rights movement, will find new ears via world-famous acolytes like Hill, whose own legacy looks remarkably like her musical predecessor.
Hill grew up in South Orange, New Jersey in the '80s. It being the post-Jim Crow era, she didn't spend her childhood suffering through the degree of poverty and isolation as Simone did in 1930s North Carolina. "Even when the kids used to play, they always just wanted me to play the piano for them to dance," Simone says in a What Happened, Miss Simone? voiceover. Hill also didn't face the same level of blatant racial discrimination as her progenitor, who, in 1951, was infamously denied a scholarship to the prestigious Curtis Institute of Music in Philadelphia. (To make amends, the school prepared an honorary degree for her in 2003, but Simone died shortly before the ceremony.)
Still, the connection between the two artists takes root beyond simply musical affiliations — both women have evaded taxes for reasons rooted in protest, been termed "erratic," and publicly gravitated toward political extremes involving the United States' treatment of black communities.
Hill, like Simone, shot to fame in her 20s. In the '90s, she enjoyed a tremendous swell of success as a breakout star with hip-hop trio the Fugees, and then again when her epochal solo debut dropped in 1998. A Grammy-winning hip-hop/neo-soul compendium, The Miseducation of Lauryn Hill showcased chart-dominating singles like "Doo Wop (That Thing)" and "Everything Is Everything" and, in the years since its release, sold more than 19 million copies worldwide, but her post-Miseducation output has been scarce — something observers have attributed to self-imposed exile, frustration with corrupt music business practices, wanting to focus on motherhood and "personal-growth things," and even struggles with mental illness.
Simone's early commercial work took the form with piano-jazz hits like George Gershwin's "I Loves You, Porgy" (1958) and "My Baby Just Cares For Me" (1958). Come the '60s, though, Simone became heavily, even obsessively, involved in activist circles, something Garbus' documentary pores over in detail. "When the Civil Rights thing came," Simone says in the film, "I could let myself be heard [with] what I'd been feeling all the time."
The "High Priestess of Soul" fostered close relationships with iconic and controversial figures of the time: novelist James Baldwin, poet Langston Hughes, playwright Lorraine Hansberry, and black pride revolutionary Malcolm X and his wife, Betty Shabaz — who also happened to be Simone's next-door neighbors in Mt. Vernon, New York. Through her "not nonviolent" rallying for equal rights with strident anthems like the irate "Mississippi Goddam" ("Alabama's gotten me so upset / Tennessee made me lose my rest / And everybody knows about Mississippi, goddam!"), "To Be Young, Gifted and Black," and the jazzy "Old Jim Crow," Simone frequently took her calls for action a step further, challenging audiences, "Are you ready to burn buildings?," and her mainstream viability floundered.
"They didn't have cursing on the radio or on television," Lisa Simone reminisces in the documentary. "DJs refused to play 'Mississippi Goddam.' Boxes of the 45 used to be sent back from the radio stations cracked in two." Gerrit De Bruin, a friend of Simone's, also recalls: "At a certain point, Nina started to play only political songs and nothing else, and that started to hurt her career. It became a problem to book her because promoters were a little bit afraid it might only be the political message they were getting."
Hill has had her own public moments of lyrical fury ("Every Ghetto, Every City," "Black Rage"), which are echoed on the rapped and reconfigured "I've Got Life." Diverting from Simone's criticism of how America has treated black society ("I ain't got no home, ain't got no shoes / Ain't got no money, ain't got no class"), Hill adjusts the language to meet for present-day issues like the country's institutional hypocrisy.("Invisible ink in the constitution / Meant to preserve the institution"), resulting in the "unequal distribution of wealth, goods, and services."
Sometimes Hill's point of view has snowballed into false rumor; in 1996 a Howard Stern Show caller claimed the singer/rapper had told MTV that she'd rather see her child starve than have a white kid buy her album. "What I did say," Hill clarified later in a statement to critics, "Was that I love my people, black people, and I will continue to make music for them."
Around the time her tax evasion became public knowledge in 2012, Hill released a brief smattering of politically incendiary singles ("Neurotic Society (Compulsory Mix)," "Consumerism") and, once freed from a three-month stint in a Danbury federal prison, booked live sets here and there, some of which she either arrived late to or flat-out canceled. But her most recent appearances, save for one in London and another in Israel, have run mostly on schedule — on top of her stint at the Apollo, in just the past year alone, she successfully played back-to-back shows at New York's Blue Note in February, and headlined Louis Armstrong's Wonderful World in Queens just last month. Of her free Corona Park set, the Village Voice wrote, "What we had was Ms. Hill being Ms. Hill: inconsistent — but spellbinding at her best." There's no possible way to predict the future, but Hill's smooth(ish) 2015 has critics feeling optimistic on her behalf.
In the '70s, Simone left her abusive second husband and manager, Andrew Stroud, who also controlled her income. Abruptly moving out of the U.S. (she bounced through a handful of European nations and the Netherlands through the late '70s and early '80s), she expected that he would notify her when there were shows to play in the U.S., but her ex assumed that she'd quit the music industry indefinitely.
When she did eventually come back to the States in the mid '80s, she learned that a warrant had been issued for her arrest due to unpaid taxes — a move she considered a protest against America's involvement with the Vietnam War. Perennially avoiding the authorities, Simone periodically returned to the States to play shows, but never stuck around for good.
Hill's own tax troubles, as she wrote on Tumblr, stemmed from a rejection of pop culture's "climate of hostility, false entitlement, manipulation, racial prejudice, sexism and ageism." She continued, "When I was working consistently without being affected by the interferences mentioned above, I filed and paid my taxes. This only stopped when it was necessary to withdraw from society, in order to guarantee the safety and well-being of myself and my family." Later, in May 2013, she told U.S. Magistrate Madeline Cox Arleo, "I am a child of former slaves who had a system imposed on them. I had an economic system imposed on me."
For better or for worse, Hill lives life with the same intractable wish to bypass the industry status quo and engage with the public according to her rules — just as Simone once did. (Even as early as 1996 with the Fugees, she spat, "So while you're imitating Al Capone / I'll be Nina Simone / And defecating on your microphone" in "Ready or Not.") At this point in her career, she is not wanting for fan attention or critical adulation (publicity has consistently been a source of anxiety for her in the past), but, in order to pay her debts, she likely does need to work. Fortunately, her prestige allows a certain the freedom of choice when it comes to which projects she's drawn to, such as, say, singing to a packed Apollo Theater eulogizing one of the most influential singers of the 20th century.
Hill's path has already diverted sharply from Simone's. Unlike the latter's self-imposed exile, which evolved from a wish to join all-black communities in Liberia and Barbados to literal legal evasion, Hill has also been mindful about paying off debts. Hopefully she'll feel motivated to unveil additional — perhaps even original — recorded material in the years to come. But as it stands, Hill has Simone for inspiration.
Today, whether she knows it or not, Hill has fulfilled a wish of her idol's. In a 1997 interview with Allison Powell for Interview, Simone is asked if she likes that Hill referenced her in "Ready or Not." Ever straightforward, Simone replies, "Yes, I just wish she had sung one of my songs."