Meek Mill may have taken his time formulating his response to Drake's diss track "Charged Up" — so much so that Drake had the time to fire a superior second shot, "Back to Back" — but when he finally came for Drizzy, he came fully loaded. Last night, Meek dropped "Wanna Know," which not only calls out Drake for his supposed fakery ("Spitting another nigga's shit, but you claim you king though?") but actually samples alleged ghostwriter Quentin Miller's reference track for If You're Reading This It's Too Late hit "Know Yourself."
The track also references the rumored incident of Diddy slapping Drake over beat-stealing ("Puffy almost caught a domestic when he smacked that bitch"), and even includes a sample of a 15-second Instagram rant of Diddy's, as part of the "Poppin' Shit" series. Meek also compares he and Drake to 50 Cent and Ja Rule (respectively, one must assume) invokes the name of the most famous frauds in pop music history, with a "Milli Vanilli that nigga" aside.
Of course, no one is really talking about any of that this morning. That's because one statement in the song's outro has unsurprisingly dominated the "Wanna Know" conversation: "You let Tip homie piss on you in a movie theater nigga, we ain't forget." Meek and friends might not have forgotten, but most of us probably never even knew: According to southern rap super-agent Julia Beverly (via Genius annotation), the lyric is a reference to an incident at the premiere of the T.I.-starring caper flick Takers, in which an inebriated Tip associate (Cap) relieved himself in the theater aisle, near Aubrey's vicinity.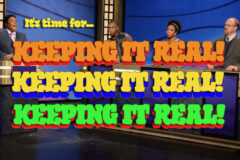 Drake gotta address these piss allegations on the next episode of dragon ball Z 😂😂

— DJ ICEBERG™ (@TheDJIceberg) July 31, 2015
I'm gonna listen to T.I. Vs T.I.Peed tonight and try to get some answers

— Al Shipley (@alshipley) July 31, 2015
Drake has yet to respond to any urine-related allegations, though he did post a pic of himself cackling on his Instagram last night. Heady times.