For over a decade, Lollapalooza has been a go-to destination for music fans, not only for the chance to see the biggest acts on the festival circuit, but for the opportunity to discover those bands that, in a few years time, may be occupying coveted headlining spots. Every year sees bright, shining emerging acts take the stages during the daylight hours, and 2015 – the festival's 11th year – is no different. So who are the acts that are about to take off?
Børns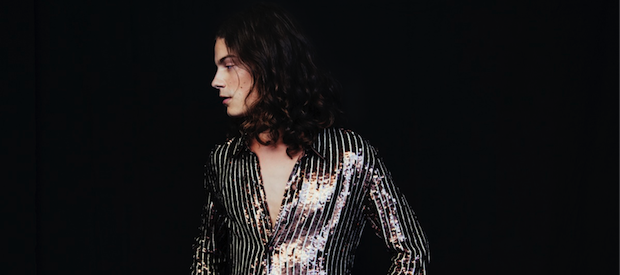 Who is he?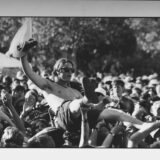 Børns is Michigan singer-songwriter Garret Børns.
When did he first get on the radar?
Børns first got on the radar with the single 10,000 Emerald Pools, released as the first single of debut EP Candy on Interscope in November of 2014. 
What is he up to?
After making a splash on Conan in January of this year, Børns has been touring with Misterwives, Charli XCX and Bleachers. This is his first year on the festival circuit.
Why You Should Listen:
After the success of his first single 10,000 Emerald Pools, Børns was in our sights, but his real rise to wider fame came when Taylor Swift gave him her magical seal of approval by tweeting that his song Electric Love was an "instant classic." If Ed Sheeran (among others) is any indication, that means you should see Børns on smaller stages as much as possible now – it could be all stadiums all the time before you know it.
Wet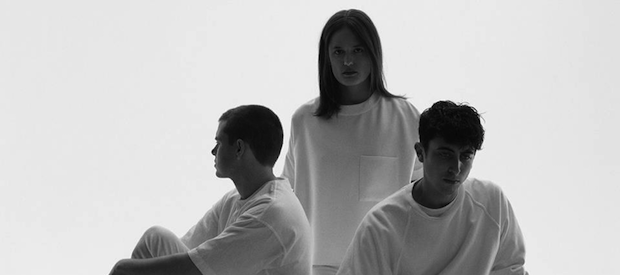 Who are they?
Wet is Kelly Zutrau, Martin Sulkow and Joe Valle, three friends who met in Providence, Rhode Island.
 When did they first get on the radar?
The band released their eponymous debut EP in 2013 on Neon Gold records.
What're they up to?
In the time since their EP was released, the band has been relatively quiet while they prepare their full-length debut, Don't You, due from Columbia. This is their first year on the festival circuit, and they're one of the year's most buzzed-about new bands.
Why You Should Listen:
Zutrau's wide range and strong voice are the perfect match for the electronic R&B that the band specializes in, and since they've been spending so much time in the studio, Lollapalooza will be many fans' first chance to see them live. Their sound is also extremely well-suited to a festival atmosphere – it's big, huge even, so the chance to see them at Lolla is a can't-miss.
HOLYCHILD
 Who are they?
HOLYCHILD is Los Angeles duo Lauren Nistico and Louie Diller.
When did they first get on the radar?
The twosome hit the radar at this year's South by Southwest, when they proved that the energetic, petulant brat-pop songs they had released thus far weren't just happy accidents. 
What're they up to?
The band released their debut full length, The Shape of Brat Pop To Come in June and this is their first year taking on the festival circuit. Since releasing their debut album, HOLYCHILD has also released more of their signature snarky, sparkly videos – reinforcing their satire of fame, wealth and the celebrity-industrial concept visually – the way their songs do so lyrically.
Why You Should Listen:
HOLYCHILD's star has grown exponentially, and in less than six months they've gone from relatively unknown to buzzing on every fans must-watch list. It's fair to say that this meteoric rise will probably maintain its space, so it's best to check them out on a manageable festival stage while you still can.
Ryn Weaver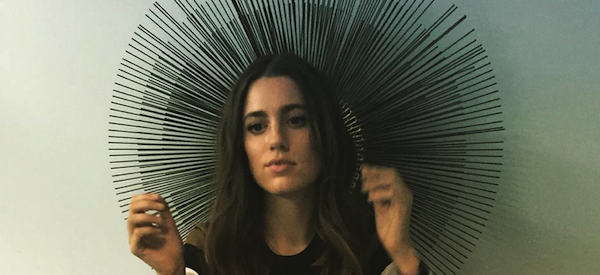 Who is she?
Ryn Weaver is a San Diegoborn singer, songwriter and producer.
When did she first get on the radar?
Ryn Weaver is the definition of an overnight success. Her first single Octahate was posted on SoundCloud in June,2014, and by the next day it already had thousands of streams. She received endorsements from everyone from Hayley Williams to Jessie Ware and was off to the races.
What is she up to?
Weaver made her festival debut at Coachella this year, just before the release of her debut full-length The Fool (Interscope). 
Why You Should Listen:
In just one year, Ryn Weaver has gone from an unknown singer with a lot of producer friends to an accomplished and exciting solo artist. Her songs have electrified the Internet, but because she just started performing live, many people haven't gotten the chance to see her exciting show. Lollapalooza will put her on a stage as big as her stage presence, and since she'll likely advance higher up the bill very quickly, this is a chance to say "I saw Ryn Weaver when…"
Circa Waves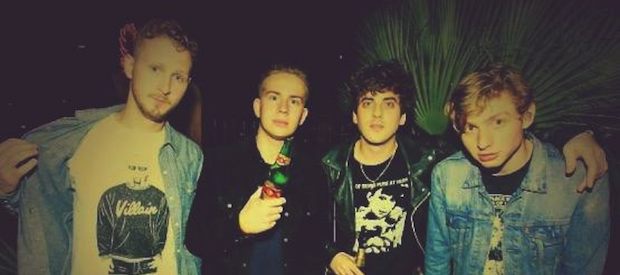 Who are they?
Circa Waves are British indie rockers Kiernan Shundall, Sam Rourke, Colin Jones and Joe Falconer. 
When did they first get on the radar?
The Liverpool-based band first made a splash across the pond when they opened the NME Awards Tour in 2014. That year, they also toured Europe with The 1975, widening their fan base significantly, in addition to playing the British festival circuit.
What're they up to?
The band released their debut LP Young Chasers on March 30 of this year, and made a splash at South by Southwest of this year.