Drake called into Zane Lowe's Beats 1 show on Apple Music on Friday afternoon for a conversation about his recent time at Wimbledon ("I was there to support Serena"), upcoming music, and to drop his new music video for If You're Reading This It's Too Late cut "Energy."
Drake also admitted that he'd worked with London grime rapper Skepta, whose ringing "Shutdown" has been bubbling up Stateside since its release a few months ago. The Canadian rapper's also got a new track with "Hold On, We're Going Home" collaborators Majid Jordan called "My Love," which he premiered after giving a little background about the song.
"I'm not your trophy, baby / I won't let you show me off / Or shine me up / Or line me up," Drizzy sings over a pounding drum beat.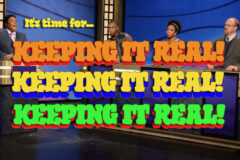 To cap things off, Drake dropped his well hyped "Energy" video, which is streaming now (of course) via Apple Music only. Watch it here.