The Violent Femmes began as a band of buskers on the streets of Milwaukee before permeating the American psyche and taking over the college radio airwaves with their collection of unlikely alt-rock hits. Stripped down in instrumentation and lyrically naked, the Femmes are acoustic punk rock for the meek. The band's brand of Americana combines elements of country, folk, jazz and roots, embodying adolescent angst with a sense of urgency and a sense of humor; songs about waiting for buses, begging for kisses, pleading for sex and taking pills are whiny and whimsical, and as edgy as they are innocent. Thirty-five years since they began, these teens are all grown up, but their early songs remain as relevant today as they were back then.
After a series of breakups and makeups, the band reformed for Coachella in 2013 and has continued to perform sporadically ever since. On New Year's Eve 2014, original members Gordon Gano and Brian Ritchie, together with the newly enlisted Brian Viglione (of the Dresden Dolls) as their new drummer, met in Tasmania to record the recently released Happy New Year EP—their first original material in fifteen years. Reformed and ready for action, the Violent Femmes recently embarked on the "Last Summer on Earth" tour with the Barenaked Ladies and Colin Hay (of Men at Work), and seem to be looking forward to a future that, for a long time, seemed very unlikely. The following is culled from two separate interviews—the first backstage at Rough Trade in Brooklyn before their rare club show, and the second over the phone. Ladies and Gentlemen, the Violent Femmes…
Were there definite endings to the Violent Femmes? Was there a point when you guys thought it was never going to happen again?
Gordon Gano: [Jokingly.] You wanna handle this one, Vig? I'll say there are various ways of looking at it. One way is that there have been multiple endings, and there have been more than one or two where we thought that this was the [true] end. So, the larger view is its still continuing, but I really thought it had ended a couple of times.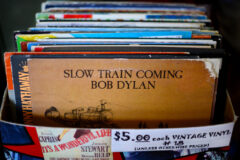 What was it that brought you back together? Was there anyone particularly hard to convince?
GG: Yes… everybody [laughs]. We had no plans of playing again, but Coachella presented itself and we thought it was an amazing opportunity. If we were ever going to play together again, this would be the time to do it. It was not an easy and simple thing. That was my experience of it. We all have very different experiences of the exact same set of things that happened. My experience was that it was not easy.
No offense to you [Brian Viglione], you're a great drummer, but I was wondering if you considered getting any of the old drummers back in the lineup.
GG: No offense to you. [Laughs.] I thought you were talking to me. Well, Victor [DeLorenzo] was with us at Coachella, our original drummer. And just to show you how hard it was to get the original three of us together, we were only able to keep the three of us together for a few shows. Victor and the two of us knew we were not going to continue together. So that's when we started playing with Vig, which was an immediate thought for Brian and I. There was no audition or anything. We just got together and played and it was and is a great fit.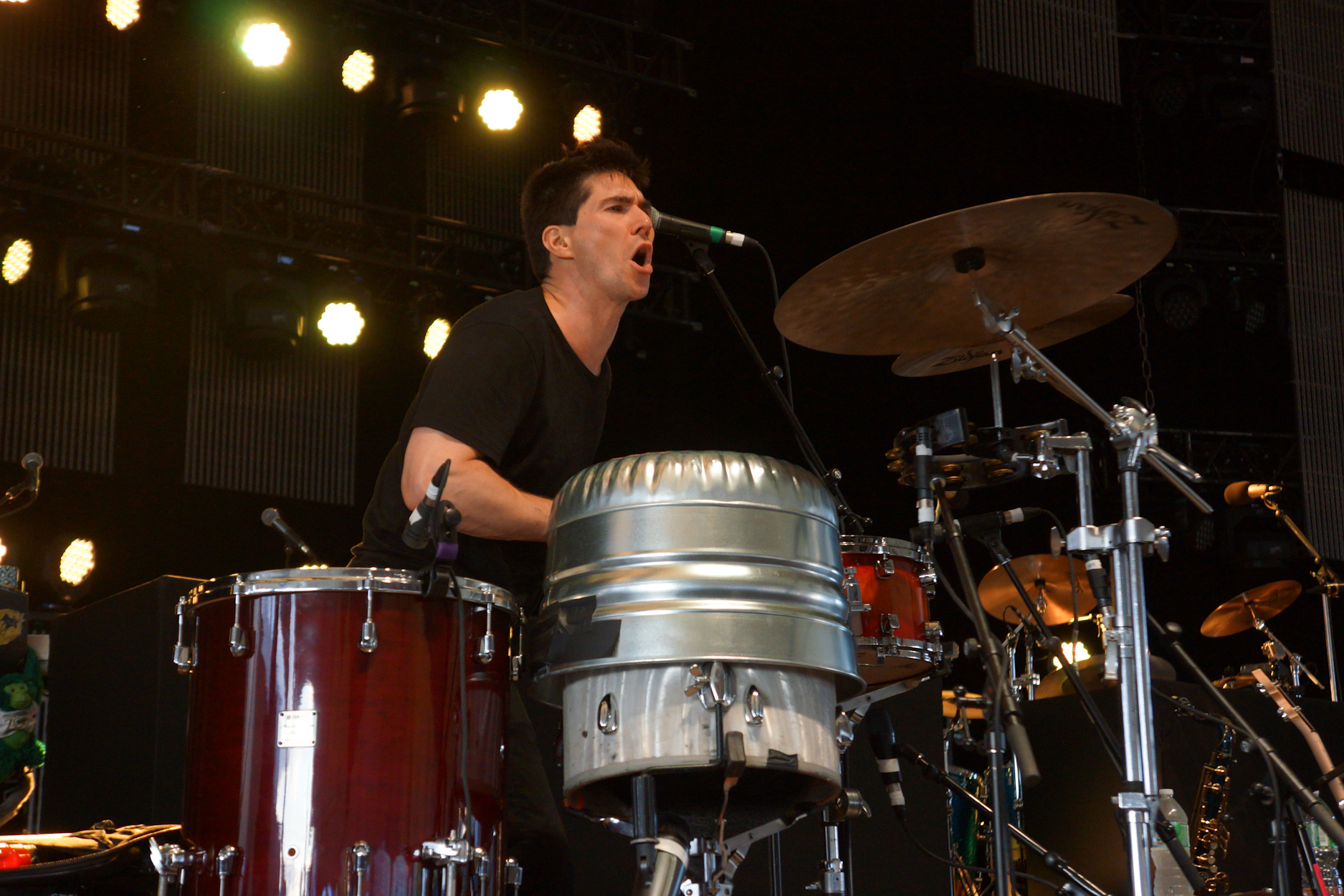 The recent EP sounds like the Violent Femmes of old times. Do you see a difference in the songwriting and the way you create music, or did you just get back into the old way of doing things?
BR: I think what happened is that we started out with a particular sound and then we did a bit of experimentation in the recording studio. The records reflected that huge amount of experimentation, and now I would say we are not experimenting any more. We are comfortable with the way that the band plays live and the kind of impression that the band gets on stage and we're trying to get that in our studio recordings as well.

You all live in different places now [Gordon in Denver, Brian Ritchie in Tasmania and Brian Viglione in New York]. Does that present a challenge at touring, practicing and recording?
BR: You just have to make the time. Even going back to the original Femmes, the three people in the band hadn't lived in the same city since 1984. So that's not unusual. Note to young musicians, don't live in the same city.
GG: We'd get together for tours and we'd get together to make a record and I think that has suited us well over the years.
Is there a new record in your future? Have you started? Do you see that happening on tour?
BR: We recorded for three days before that show in Brooklyn, so we got another six songs recorded besides the ones that are on the EP, [and probably] another two, three, four to record. We're bringing some mobile gear so we can record on the bus, in the dressing room or the hotel room… basically anywhere.
The legend reads that you were discovered by the Pretenders while playing on the street and then asked to open for them that night. Was that really your first break?
GG: It's a true story, but it wasn't a break. It was a tremendous experience, but it didn't lead to going on tour, getting any more gigs, getting hooked up in the industry, getting a record contract—none of that. But then later, when we were on tour and had a record out on Slash, it was a fun thing to talk about, even though it didn't directly lead to that.
Did you play shows before that or were you really just busking on the street?
BR: We had to play in the streets because no one wanted us to play in the clubs. I would say the thing about the Pretenders that was inspiring at the time was that these great international touring musicians recognized that we were interesting, whereas the people in Milwaukee thought we were losers. We knew that our music was great.
GG: It was charming. We were so confident, but it was great to get that compliment– not because we needed it, but it was a wonderful and inspiring thing. We also learned a few technical things that night. I still stretch out my guitar strings like James Honeyman-Scott showed me. But as far as a break, that was here in New York when we opened up for Richard Hell at CBGB's.
BR: Yeah, Robert Palmer from the New York Times wrote a review and only mentioned a paragraph about Richard and the rest was about us. We didn't even have a record out yet.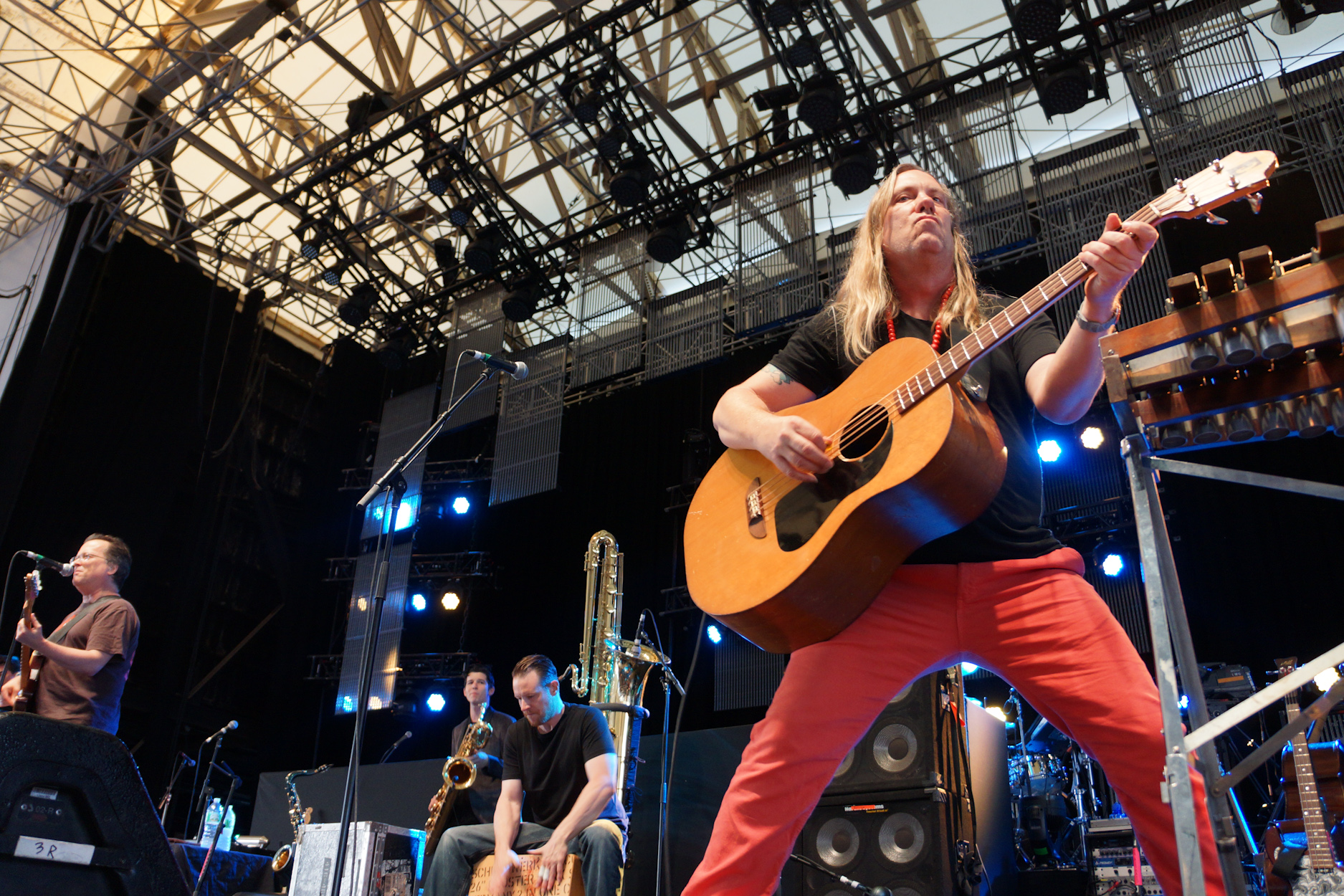 I read that you guys are responsible for coming up with MTV Unplugged, how true is that? Did you have anything to do with it firsthand, or was it your style of playing that led people to attribute that to you?
BR: We didn't have the idea. Somebody from MTV told us that they were inspired by us to ask other bands to play acoustically like we do. Then suddenly you saw a lot of that happening, but it had nothing to do with us. It was just a matter of them wanting to be like us. And we're like "Yeah, how come we are not on the show!?"
Are there songs you get sick of playing, or songs that you find strange that they became and remain popular? Did you ever see your songs having the staying power and longevity that they have had?
BR: When we made the first album, we thought it was destined to be considered a masterpiece, but we didn't realize by how many people. I don't think we anticipated being this popular. We thought that there would be a cult that thought it was great, and we even thought it would last awhile, but we would never have thought it would last 35 years.
GG: Brian and I both have different ways of saying this, but we never play or think of playing "Blister in the Sun." We could live the rest of our lives without playing or thinking about "Blister in the Sun," and it would be a wonderful life. But, when we play it with an audience, it still feels fresh. It's that interaction, the response and that energy.
What do you think the band's legacy will be when it's all said and done?
BR: I think our legacy remains the same because all of these years and decades later, we still stand out for being very direct and folding in all kinds of different types of the American folk music tradition — blues and jazz, folk and country — and mixing it together and putting it out in our own way. One of my friends came to see us play recently and said, "You'd have to see ten modern different bands to hear as much music as you guys put out." And what he meant by that is that every one has a very narrow sound and while they may be good at it, they are not very diverse. I think our diversity, the rawness of our sound and then the honesty of Gordon's singing and lyrics, and the nakedness you get from it, that's our legacy.
On the intro to your Greatest Hits record Add It Up, a man hysterically screams, "You cannot fuck with the Violent Femmes!" Is this still true? Can you fuck with the Violent Femmes?
BR: [Laughs] Well, you can't f—k with us, but we can f—k with ourselves.
OK, did your love life improve with songs like "Add It Up" where you ask, "Why can't I get just one f—k?"
GG: [Laughs] Really! That's what you're going to use as your final question? Amazing! No comment, man. But the answer is no.
BR: About that song, a lot of people have come up to us and said that the first time they had sex they were listening to that song. It's a little claustrophobic to hear that, but the real problem was when a girl came up to me and said she was conceived when her parents were listening to that song.
GG: That's seems a little speculative. Medically, I don't know if you can back up that fact.
BR: There you have it. It's not good for our sex lives, but it's good for everyone else.