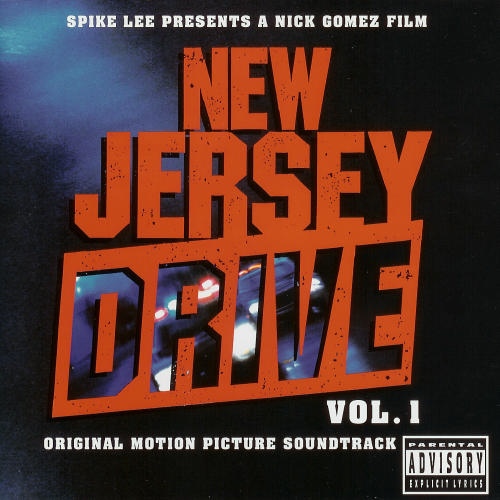 10. New Jersey Drive
(Tommy Boy)
Chart Peak: No. 22
Hits: The big one was definitely Total's "Can't You See?," one of the most seductive R&B jams of its period, and home to an all-time great opening cameo from the Notorious B.I.G., immortal from its opening lines ("Give me all the chicken heads from Pasadena to Medina / Bet Big get in between ya, then see ya") and particularly unforgettable for Puff's oft-quoted response: "Slow down son, you're killing 'em."
Misses: The soundtrack was popular enough to spin off a second volume, but they'd likely have been better off cutting some of the chaff here and merging into one, as tracks like Young Lay's nihilistic "All About My Fetti" and Undercova's between-the-sheets jam "Love Slave" ring somewhat hollow.
Deep Cuts: The soundtrack's full of 'em, and the best ones tend to stay on theme — like OutKast's carjacking jam "Benz or Beamer," or Queen Latifah's home-state anthem "Jersey," shouting out Shaq, Redman, Bon Jovi, and countless other chosen sons and daughters of the Garden State.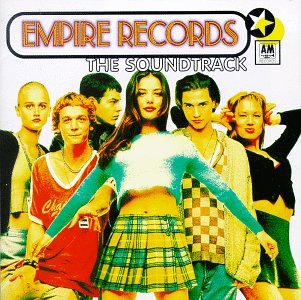 9. Empire Records
(A&M)
Chart Peak: No. 63
Hits: Two of 1995's best right in the first three tracks, in Gin Blossoms' Big Star-worthy "Til I Hear It From You" and Edwyn Collins' improbably sexy "A Girl Like You." Even if you were on Rex Manning's side in hoping the entire cast of Empire Records just faded away, you gotta give it up for those two.
Misses: Speaking of Big Star, may as well have just gone to the source rather than enlisting Evan Dando for a redundant cover of #1 Record's "The Ballad of El Goodo." And the surprisingly explicit album version of "Sugar High" — Coyote Shivers' duet with Renee Zellweger in the movie's climax — becomes doubly unsettling when you consider that Shivers was star Liv Tyler's stepfather at the time.
Deep Cuts: Remember the Innocence Mission? Probably not, but if you do, it's likely for Empire contribution "Bright As Yellow," their lovely, Mazzy Star-like lone minor hit. Also, if there was ever a band more quintessentially 1995 than Better Than Ezra, present with the faithful action-shaker "Circle of Friends," we can't think of 'em.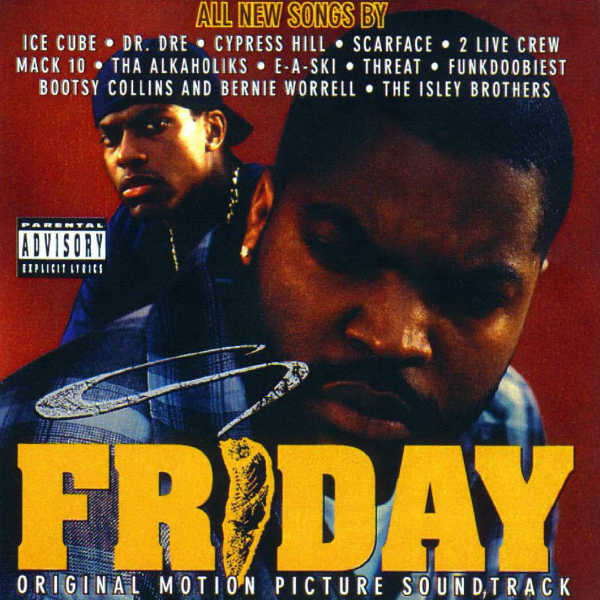 8. Friday
(Priority/EMI)
Chart Peak: No. 1
Hits: Dr. Dre's last truly solo smash, "Keep Their Heads Ringin'," one of the year's most reliable party-starters and winner of that year's Best Rap Video VMA. Ice Cube's title track was nearly as good, a sampladelic pounder that sounds like it's gonna kick off a much more action-packed movie than the largely laconic Friday.
Misses: Nothing against 2 Live Crew's "Hoochie Mama" — which the group specifically reformed to record — but its riotous Miami Bass is conspicuously out of place next to 14 tracks of '90s G-funk and '70s soul.
Deep Cuts: Much love for Scarface's joyous weekender "Friday Night," in which Los Angeles rapper CJ Mac helps the visiting Geto Boy see the West Coast right, leaving 'Face promising "Dogg, I'll be back every motherf—kin' weekend."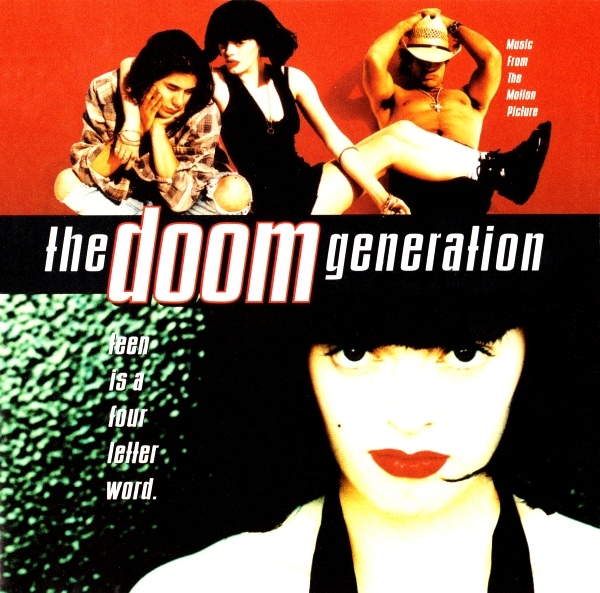 7. The Doom Generation
(American Recordings/Warner Bros.)
Chart Peak: N/A
Hits: None of the radio-impacting variety, but if you were a fan of gauzy mid-'90s indie, this was basically Now That's What I Call Dreampop!: Lush ("Undertow"), the Verve ("Already There"), the Cocteau Twins ("Summerblink"), and Slowdive ("Blue Skied an' Clear"), all present. Given how violent, obscene, and all-around trashy the accompanying Gregg Araki movie is, this certainly ranks as the most ironically serene soundtrack of '95.
Misses: MC 900 Foot Jesus? Best left to Beavis and Butthead.
Deep Cuts: The one song that actually sounds like it could've conceivably been written for the movie it accompanies is Jesus and Mary Chain's late-'80s B-side "Penetration," a throbbing cut that sounds like the JAMC gone TVT. 20-something Rose McGowan probably digs.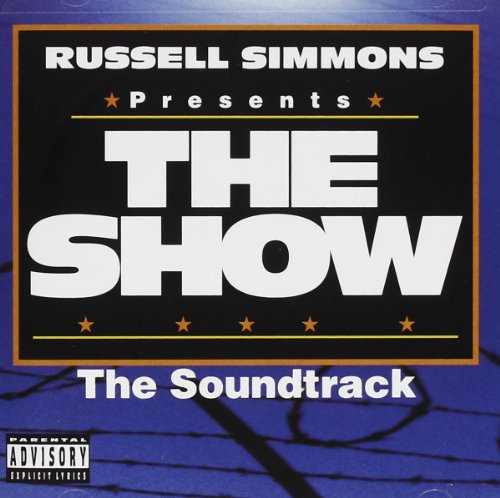 6. The Show
(Def Jam)
Chart Peak: No. 4
Hits: Believe it or not, Method Man and Redman's stoner standard "How High" originally came from this Russell Simmons-narrated doc about mid-'90s hip-hop. Less enduring but just as good: Dove Shack's "Summertime in the LBC," a No. 54 hit and one of the greatest warm-weather hip-hop songs of the decade.
Misses: No particularly glaring missteps here — even the interlude dialogue snippets from the movie are pretty damn cool — though Jayo Felony's "Zoom Zooms and Wam Wam" may not have exactly been aging-proof.
Deep Cuts: Take your pick. Lesser-known jams from hip-hop legends comprise more than half of this set: A Tribe Called Quest ("Glamour and Glitz"), 2Pac ("My Block"), LL Cool J ("Papa Luv"), even a live version of Notorious B.I.G.'s "Me and My Bitch." One of the secretly essential documents of '90s hip-hop — from both coasts, and just about everywhere in between.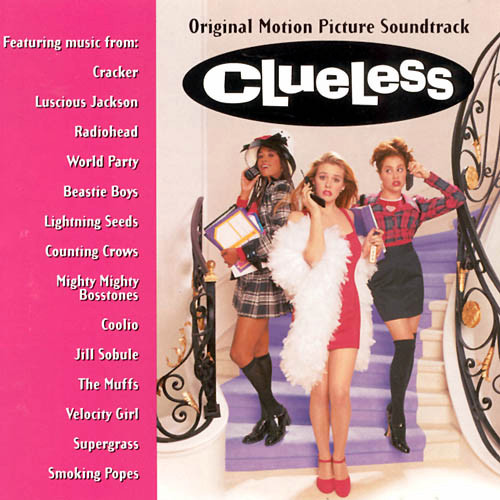 5. Clueless
(Capitol)
Chart Peak: No. 49
Hits: Most of 'em didn't originally come from this movie, but hell if you can hear any of them now without thinking of the best teen movie of the '90s: Supergrass' effervescent "Alright," Jill Sobule's sneakily satirical "Supermodel," the Muffs' pitch-perfect generational update of Kim Wilde's "Kids in America," and everyone's favorite slice of college-boy complaint-rock, Radiohead's "Fake Plastic Trees."
Misses: Iconic as most of the soundtrack has become, there's an odd over-reliance on covers and live versions: The Muffs are fine, but why bother getting World Party to cover "All the Young Dudes"? Why not just use the album take of "Fake Plastic Trees"? Do we really need any version of Counting Crows' mewling rendition of "The Ghost in You"?
Deep Cuts: Don't forget about Smoking Popes, whose imminently likable single hit ("Need You Around") got jump-started here, or the Mighty Mighty Bosstones, who did important groundwork on the'90s ska revival with their performance of "Where'd You Go" (and the sadly unrepresented "Someday I Suppose") in the film. Finally, shout out to Coolio, easily the MVP of the '95 soundtrack game — also appearing on New Jersey Drive, Panther, The Jerky Boys, and of course Dangerous Minds — and stealing the scene here with his should've-been-massive party paean, "Rollin' With My Homies."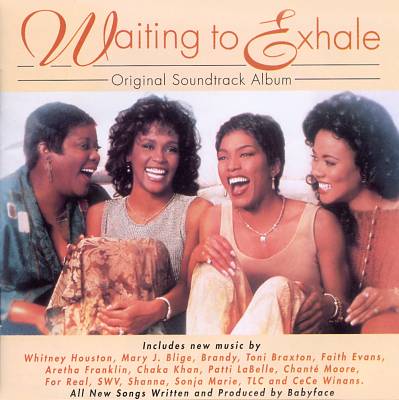 4. Waiting to Exhale
(Arista)
Chart Peak: No. 1
Hits: Oh, the hits: No '95 soundtrack had 'em like Waiting to Exhale. Three of 'em went top two on the Hot 100 — Whitney Houston's "Exhale (Shoop, Shoop)" (No. 1), Mary J. Blige's "Not' Gon Cry" (No. 2), and Brandy's "Sittin' Up in My Room" (No. 2), all '90s R&B classics richly deserving of their massive popularity — and a fourth, Whitney's duet with gospel legend CeCe Winans, went to No. 8. The album went septuple-platinum, as albums tend to when they feature just about every marquee artist from a popular genre bringing their A-game, with a pro's pro (writer/producer Babyface) shepherding the whole thing.
Misses: No great affection afforded to For Real's mediocre "Love Will Be Waiting at Home" or Chaka Khan's uninspiring "My Funny Valentine" remake, but even the lesser tracks on this thing never disrupt the collection's entrancing quiet storm.
Deep Cuts: Technically, the set had a second No. 1 hit in Toni Braxton's "Let It Flow," but that chart placement was mostly due to the other song on that double-A-side single, the sultry smash "You're Makin' Me High." It was a little too tranquil for radio with its liquid mid-tempo groove, but "Let It Flow" was no less intoxicating than its partner, and stands as an obvious highlight of this set.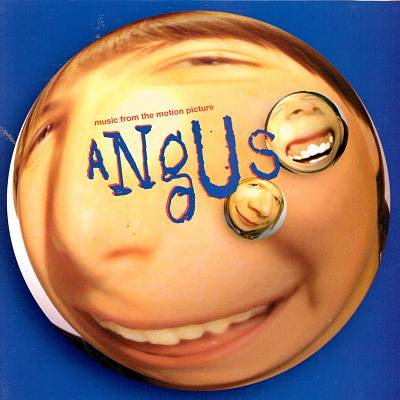 3. Angus
(Reprise/Warner Bros.)
Chart Peak: No. 96
Hits: Green Day's "J.A.R. (Jason Andrew Relva)" — a tribute to a dead childhood friend of bassist Mike Dirnt's — is definitely the headliner here, a modern-rock chart-topper that stands as one of the group's all-time best, even if it's been swallowed historically by their monster album singles. Don't sleep on Ash, though, who contributed two of their best early singles to the cause — "Jack Names the Planets" and "Kung Fu" — or Richard Butler's second act Love Spit Love, whose closing ballad "Am I Wrong" was a bigger and better alt-rock hit than you likely recall.
Misses: None, really. As far as '90s alt-rock soundtracks go, you won't get much more consistent than Angus.
Deep Cuts: Plenty to choose from, but some more love here to the Muffs for their soaring power ballad "Funny Face," and to Weezer for their synth-fueled new-wave blast (and eventual Pinkerton B-side) "You Gave Your Love to Me Softly."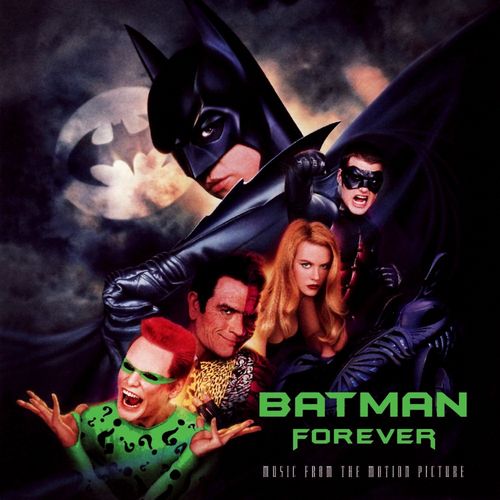 2. Batman Forever
(Atlantic)
Chart Peak: No. 5
Hits: There's '95 soundtrack hits, and then there's Seal's majestically preposterous "Kiss From a Rose," a song that simply lives in the genetic coding of anyone who was between the ages of eight and 18 in 1995. And while we wouldn't be so callous as to suggest that the glam noir "Hold Me, Thrill Me, Kiss Me, Kill Me" was the last great U2 single, it was definitely the last great U2 something — they were never quite as cool or as inscrutable again.
Misses: The soupy melodrama of Eddi Reader's "Nobody Lives Without Love" and Michael Hutchense's über-portentous cover of Iggy Pop's "The Passenger" probably seemed like good ideas at the time, but read today as quintessentially '90s, in pretty much the most dated way possible.
Deep Cuts: Ten points to whoever decided to pair Tracy Thorn and Massive Attack on a cover of the Marvelettes' "The Hunter Gets Captured By the Game," as big a slam dunk in execution here as it seems on paper. And we may never know exactly how Sunny Day Real Estate weaseled their way onto this set — the thoroughly unpredictable, and yet somehow strangely logical methodology behind the curation of the Batman Forever soundtrack is what continues to make it so damn fascinating — but their "8," slotted as the penultimate track here, is just as blistering 20 years on.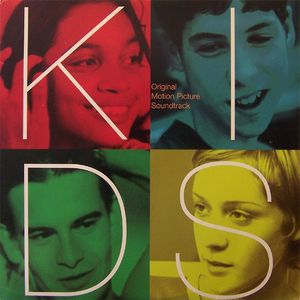 1. KIDS
(London)
Chart Peak: N/A
Hits: Amazingly, there was an actual hit to be had here: the Folk Implosion's "Natural One," a blessedly inexplicable Top 40 crossover that just proves what a funky, weird-ass place the Alternative Nation was at in 1995. But really, the KIDS soundtrack stands apart for being the rare OST that truly plays like an album, one largely the consistent vision of a single artist. In this case, that artist would be brilliant indie crank Lou Barlow, who presides here over nine of 13 tracks between his acts the Folk Implosion, the Deluxx Folk Implosion, and old band Sebadoh, whose wrenching 1990 ballad "Spoiled" provides both movie and soundtrack with one of its more indelible moments.
Misses: It's maybe a bit strange to see Lo Down's "Mad Fright Night" as the sole hip-hop entry on a soundtrack to a movie that included songs by the Beastie Boys, A Tribe Called Quest, and Brand Nubian, among other East Coast leading lights. But it's the only one that would've managed not to break the weirdly introverted, downtempo feel of the soundtrack, so its presence here will not really be besmirched.
Deep Cuts: Barlow's contributions range from raging (the 77-second thrasher "Daddy Never Understood") to near-ambient (the Tortoise-like post-trip-hop of "Crash"), but all are spellbinding in their own way — as, of course, is the soundtrack closer to end all indie soundtrack closers, Slint's "Good Morning Captain," the closest thing we'll ever get to a post-rock "Freebird."