The various-artists soundtrack had already existed as a phenomenon for decades, but 1995 was the year that the OST became an event into itself. No longer was the point of a soundtrack just to advertise and complement its accompanying movie — with the rise of Music From and Inspired By-type soundtracks like Batman Forever, songs didn't even have to come directly from the movies at all anymore — but rather to exist as a totally separate entity, with blockbuster potential of its own.
Twenty years on, you might not remember much about some of these movies at all, but you remember the hit songs they helped spawn. Try to picture a scene from Dangerous Minds. It's probably the scene where Michelle Pfeiffer pulls up a backwards chair to a student meeting and asks "You wanna tell me what this is all about?," right? Actually, that wasn't from the movie at all, and the "student" she was meeting with was Coolio, in the video for "Gangsta's Paradise." How about Angus, remember the names of any of the teen actors in that movie? Maybe not, but thanks to Green Day's presence on the soundtrack you probably probably remember the name Jason Andrew Relva. The list goes on.
Thanks to cultural over-saturation — plus the digital era eventually removing the need to buy an entire soundtrack to get the one or two songs from a movie you really want — now we're lucky to get a handful of soundtracks a year that actually make an impact on the public consciousness. In 1995, there were at least 30 of 'em. Here are our favorites.
(Note: Certain worthy soundtracks to '95 movies were technically released in '96 and thus rendered ineligible. So, our apologies here to Hackers, Welcome to the Dollhouse, and both Dead Man and Dead Man Walking.)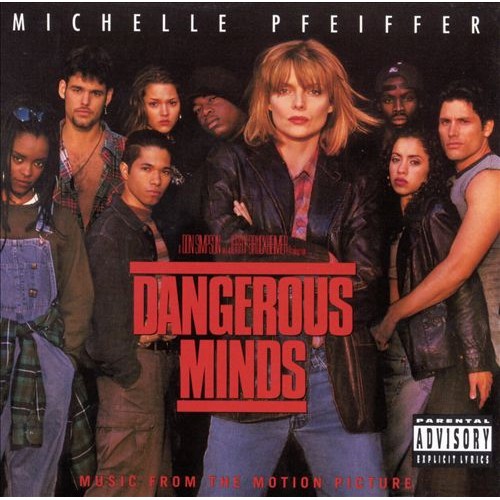 30. Dangerous Minds
(MCA)
Chart Peak: No. 1
Hits: Coolio's iconic "Gangsta's Paradise," the No. 1 song of all 1995 and pretty much the only reason this soundtrack actually sold over three million (!!) copies.
Misses: Nothing dramatic, but there's a reason "Paradise" is the only song you can think of from this soundtrack — too much of the collection is middling hip-hop and R&B from the forgotten likes of Mr. Dalvin and 24-K.
Deep Cuts: Always good to see the underrated Rappin' 4-Tay getting work, on two solid tracks here: the skeletal ballad "Problems" and the Jackson Five-sampling "A Message for Your Mind."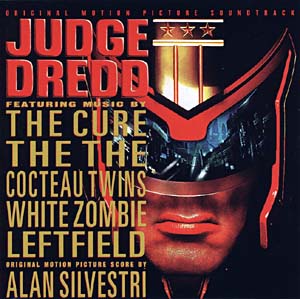 29. Judge Dredd
(Epic)
Chart Peak: N/A
Hits: Chart impact was minimal, but White Zombie's thundering "Super-Charger Heaven" was one of their best roadster rave-ups, and the Cure's title theme is an enjoyably curious piece of overdramatic nonsense.
Misses: Dredd would likely rank a lot higher on this list if not for the exhausting Alan Silvestri score that takes up the entire back half of the collection. Seven tracks and 41 minutes of pounding drums and blaring trumpets is just too many.
Deep Cuts: Gotta love dreamily dystopian cuts from the Cocteau Twins and the The, even if their existence in connection with a movie as blustery as Judge Dredd is confusing.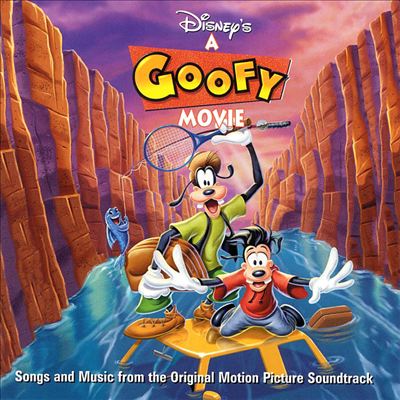 28. A Goofy Movie
(Walt Disney)
Chart Peak: N/A
Hits: Despite having a vision of New Jack Swing-filtered pop as the dominant sound of contemporary Top 40 — at least five years too late on that one — A Goofy Movie's big musical numbers, starring '90s R&B star Tevin Campbell as fictional pop singer Powerline, are still pretty charming. In particular, "I 2 I" owns a notably soft spot in the hearts of any twentysomething raised on the Disney Channel. (Much more fun than the overbearing Pocahontas, certainly.)
Misses: No need for the seven tracks' worth of Carter Burwell and Don Davis original score, certainly, and a couple non-Powerline vocal cuts — particularly "Lester's Possum Park" — are too hokey by any standard.
Deep Cuts: Writers Jack Feldman and Tom Snow kinda nailed it with the decently touching and surprisingly clever father-son ballad, "Nobody Else But You." (Finding a way to rhyme "hero's trophy" with "ca-ta-stro-phy" — Randy Newman's won Oscars for less.)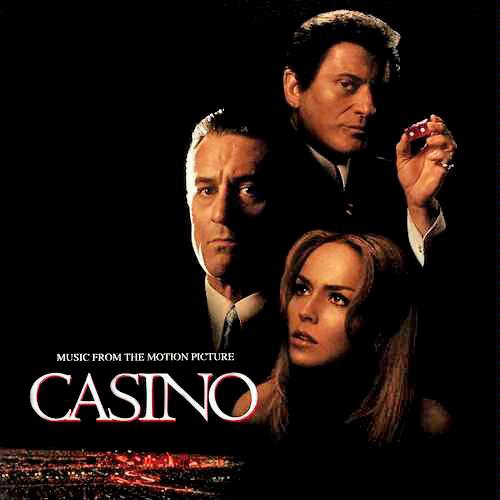 27. Casino
(MCA)
Chart Peak: N/A
Hits: Plenty of 'em, spanning from the '50s to late '70s, though the best — Mickey & Sylvia's "Love Is Strange," the Animals' "House of the Rising Sun," Jeff Beck Group's "I Ain't Superstitious" — are the ones where the associations with their use in the accompanying Scorsese flick are the strongest.
Misses: The instrumentals that bookend the two discs are mostly unnecessary, but more importantly, being two discs long in the first place is excessive for a soundtrack (and movie) that, while good, was still much better when it was called Goodfellas. Also, the absence of the Rolling Stones — who provide some of the movie's strongest musical cues, with "Can't You Hear Me Knockin'" and "Gimme Shelter" — hurts a little.
Deep Cuts: The lack of Stones is partially made up for with the inclusion of Devo's nervy "Satisfaction" cover, and Les McCann and Eddie Harris' politically minded jazz vocal "Compared to What" is a buried treasure towards the end of Disc 2.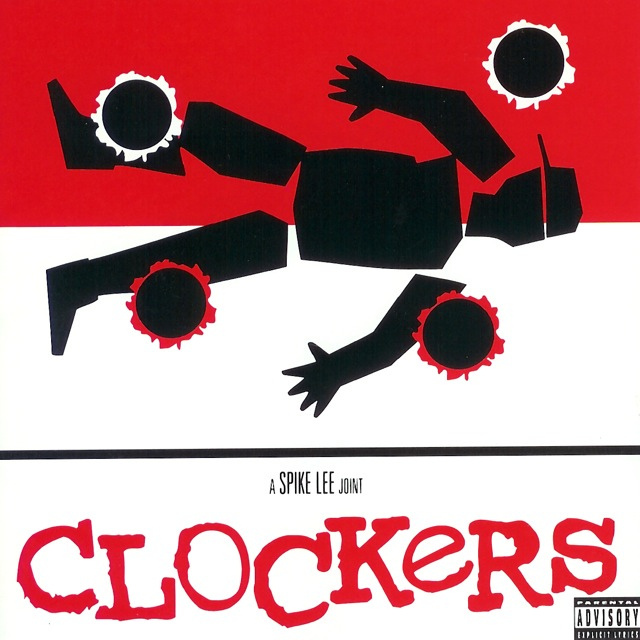 26. Clockers
(MCA)
Chart Peak: No. 54 (R&B)
Hits: Like its parent movie, the soundtrack mostly had a soft landing on the public, but it was notable for having the second appearance from the Crooklyn Dodgers — whose shifting lineup then included New York favorites Chubb Rock, Jeru the Damaja, and O.C. — on the fantastic DJ Premier-produced top-20 rap hit "Return of the Crooklyn Dodgers."
Misses: A track or two too many of smooth R&B to start off the soundtrack before the Crooklyn Dodgers really get things moving, and let's just say that Seal's other soundtrack contribution in '95 was a whole lot more memorable than "Bird of Freedom."
Deep Cuts: The BrooklyNytes may have been a low-rent Crooklyn Dodgers — they even sample the Dodgers' first single on their contribution here — but "Reality" is another satisfying slice of classic East Coast boom-bap.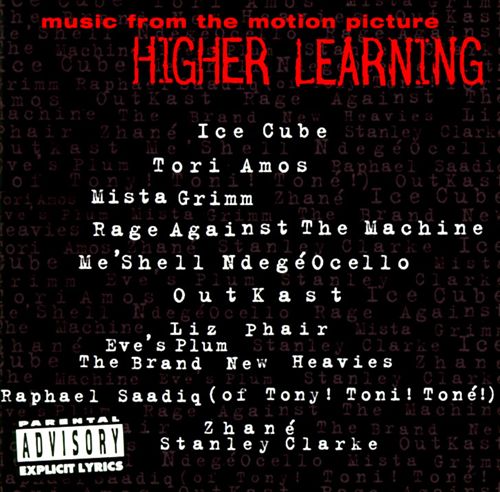 25. Higher Learning
(Epic)
Chart Peak: No. 39
Hits: Raphael Saadiq's too-smooth debut single "Ask of You" went top 20, his biggest solo hit to date. Rage Against the Machine's squalling "Year of the Boomerang" had less chart impact, but served as an important stopgap in the four-year period in between Rage's self-titled debut and '96 follow-up Evil Empire.
Misses: R.E.M.'s "Losing My Religion" seems like almost too easy a cover choice for Tori Amos, but her version is a little too formless to really hit with the force it should. (Amos' original composition "Butterfly," also present here, is much more striking.) And in general, the soundtrack's odd mix of hip-hop, R&B and alt-rock never quite coheres, though the attempt at diversity is admirable.
Deep Cuts: Not many soundtracks, even in the mid '90s, would include stellar exclusive tracks from both OutKast and Liz Phair. The former's "Phobia" is a claustrophobic creeper that predicts some of the Atlanta duo's more paranoid fare from the turn of the century, while the latter's "Don't Have Time" is a tense but alluring waltz that earned Phair a Grammy nod.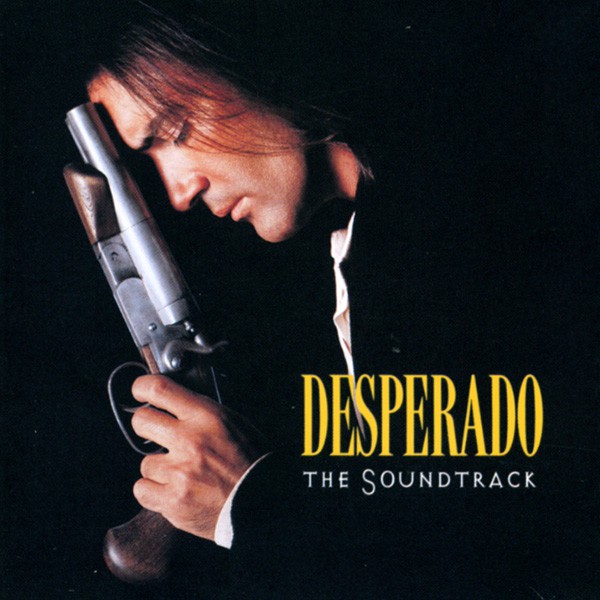 24. Desperado
(Sony)
Chart Peak: No. 53
Hits: The smoky ballad "Mariachi Suite" won Los Lobos their third and final Grammy, for Best Pop Instrumental Performance, while "Canción del Mariachi" — featuring Desperado star Antonio Banderas on vocals — also became a signature track for the Chicano rock group.
Misses: Pretty solid throughout, but the atmospheric, mostly instrumental score from Los Lobos and Tito & Tarantula that crowds the back end of the soundtrack gets a little drowsy by track 18.
Deep Cuts: The presence of legendary guitar outlaws Link Wray and Carlos Santana is certainly appreciated for variety here, with Wray's early-'60s surf-rock classic "Jack the Ripper" in particular providing the soundtrack some much-needed strut.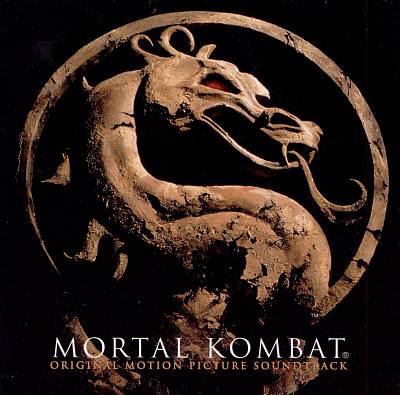 23. Mortal Kombat
(TVT)
Chart Peak: No. 10
Hits: Purveyors of crossover-ready industrial abound here — KMFDM, Gravity Kills, Fear Factory — but of course, you can pretty much reduce this entire soundtrack to one iconic, two-word wail: "MOOOOORTALLLL KOMMMMBAAAAAAAT!!!!"
Misses: Definitive as the "Mortal Kombat" main theme may be, we don't really need two versions of it — thanks anyway, Utah Saints. And the Type O Negative, Bile, and Napalm Death songs are all fine on their own, but stacked on top of each other on the soundtrack's B-side is just too many Fatalities in a row.
Deep Cuts: Orbital's "Halcyon & On + On" is rightly considered a deep-house classic, though its new-age vocal sighs (courtesy of a sampled Kirsty Hawkshaw from Opus III) are a little too euphoric here. Gotta love that Giorgio Moroder remix of KMFDM's "Juke Joint Jezebel," though — incidentally, a song we'll hear from again higher on the countdown.
22. Panther
(Mercury)
Chart Peak: No. 37
Hits: Despite its cover and title making it look like it should be filled with Pantera and like-minded metal outfits, Panther was actually a Black Panther-themed film whose soundtrack stocked with hip-hop and R&B cuts. The most high-profile of those were "Freedom (Theme From Panther)" and "The Points," two gender-divided posse cuts (females on "Freedom," males on "Points") that assembled a combined dozens of the biggest names of '95 — including Aaliyah, En Vogue, and TLC, and Coolio, Bone Thugs-N-Harmony, and the Notorious B.I.G., respectively — for a couple of fist-in-the-air jams sturdy enough to support the weight of their marquee names.
Misses: Too many underwhelming updates of late-'60s soul and funk standards from forgettable '90s R&B artists, including Joe's lukewarm take on Charles Wright & the Watts 103rd Street Rhythm Band's "Express Yourself," and Shanice's lightweight cover of Gladys Knight & the Pips' "If I Were Your Woman."
Deep Cuts: The one of those '69-era covers worth still remembering is an impressively lithe cover of Sly & the Family Stone's "Stand!," courtesy of the always-reliable Tony! Toni! Toné!.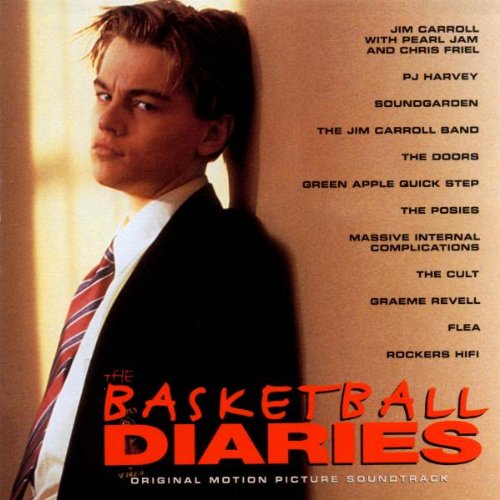 21. The Basketball Diaries
(PolyGram)
Chart Peak: No. 184
Hits: Basketball Diaries author and part-time punk Jim Carroll's "People Who Died" and "Catholic Boy" were both a decade-and-a-half-old by 1995, but both songs were given new life by their inclusion on the soundtrack here — particularly the latter, as Carroll was assisted on its re-recording by grunge megastars Pearl Jam. Also, the closest thing that Polly Jean Harvey ever had to a crossover hit — the peerlessly eerie "Down By the Water" — makes a welcome appearance.
Misses: The dialogue snippets from the movie, read by Carroll himself rather than film representative Leonardo DiCaprio, are clumsy and distracting. And while the Doors' "Riders on the Storm" undoubtedly soundtracks one of the film's most memorable scenes, it feels out of place amidst the preponderance of grunge and '90s alt-rock here.
Deep Cuts: The Posies' stunning Frosting on the Beater closer "Coming Right Along" is thankfully revived here, and yes, that is Red Hot Chili Peppers bassist Flea on a rare solo jaunt, the winningly low-key River Phoenix tribute "I've Been Down."