[articleembed id="144797″ title="The 50 Best Albums of 2015 So Far" image="145693″ excerpt=""]
So far, 2015 has been an exceptional year for music — but what about the visual artists who create the covers that grab your attention while you're browsing record stores. (Or, let's be real here, from thumbnails in the iTunes library.) Here, then, are the 20 best album covers of the year now that we're halfway through it, listed alphabetically.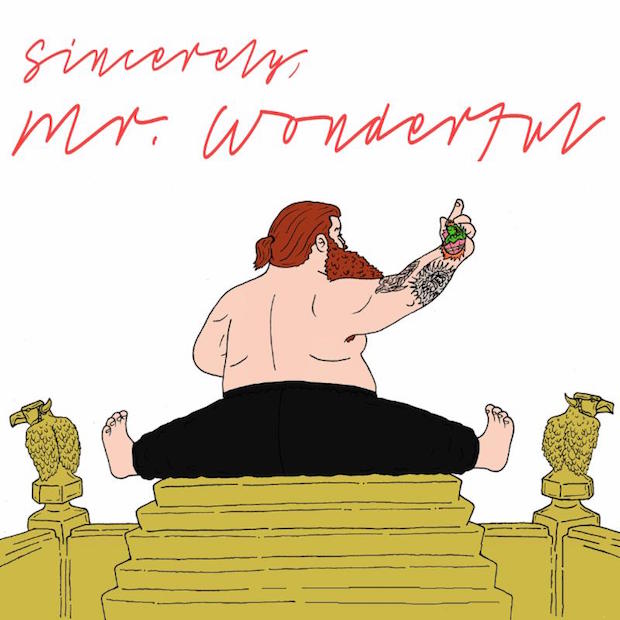 There's something charming about lil ol' cartoon Action Bronson. The rapper is a huge, physical, often vulgar man, but this simple image of him doing a full split that he probably couldn't pull off in real life indicates some playfulness to go along with the made-for-Hallmark title. Some edgier details like the tats' and pit hair indicate the, shall we say, slightly more mature contents within, but this creative, uncluttered cover is winningly unexpected.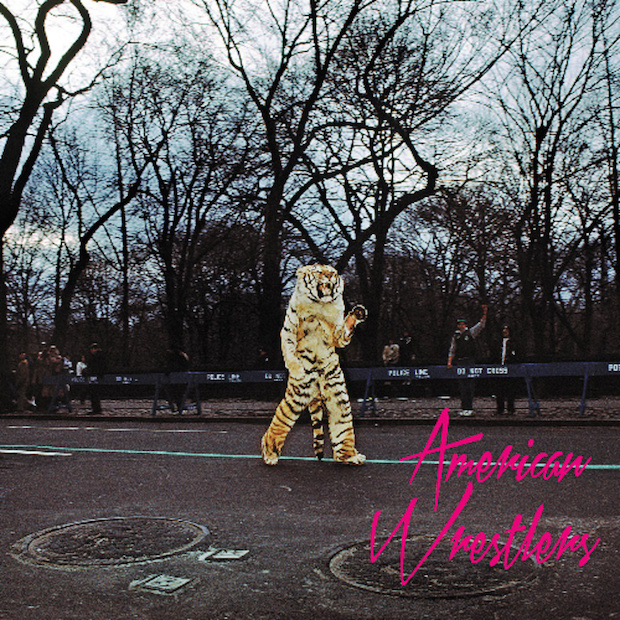 Nothing seems quite right here. The overcast sky, leafless trees, and slightly out-of-focus bystanders only highlight the strange, humanlike tiger taking a stroll down the street. Whether it's a mascot or an awkwardly proportioned real-deal, the big cat is about the only splash of color aside from the vivid pink lettering. Everything is excitingly off-kilter.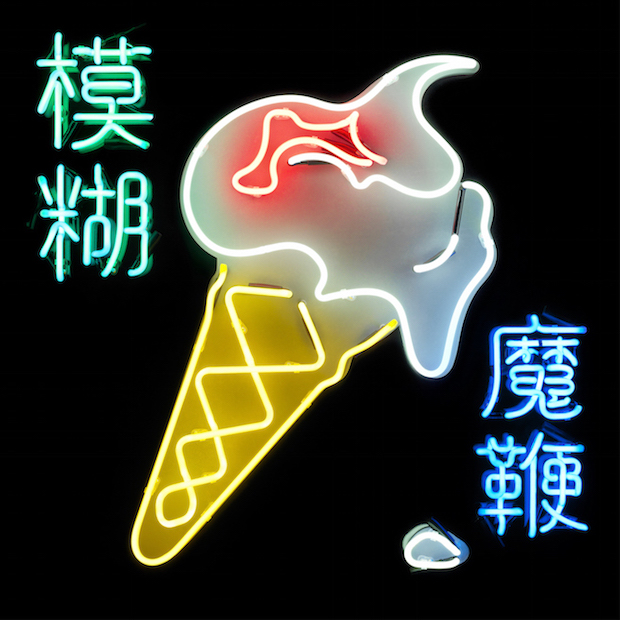 A theme running throughout many of the best-designed album covers of the year is an excellent understanding of negative space. Take Blur's cover for The Magic Whip. In addition to being confident enough to not spell out the band or name of the album (well, in english, anyway) art director Tony Hung plops a Hong-Kong inspired neon ice cream cone that pops from a sea of blackness in an immediately arresting way. Anything more would've ruined the balance.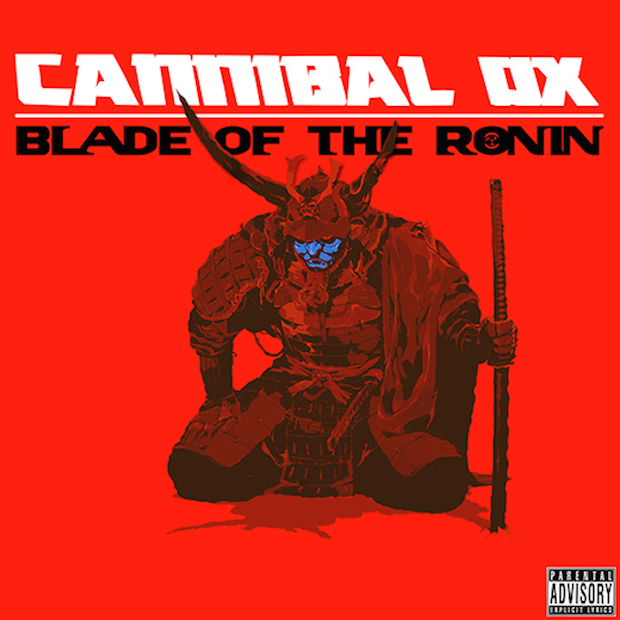 As with the previous entry, The Blade of the Ronin places its bold focus point — a badass and impressively detailed samurai — on an otherwise empty flat color. Save for restrained splash of blue in the swordsman's frightening blue mask, the entire thing is made up of just a few shades of red, suggesting control, subtly, and a possibly violent intensity.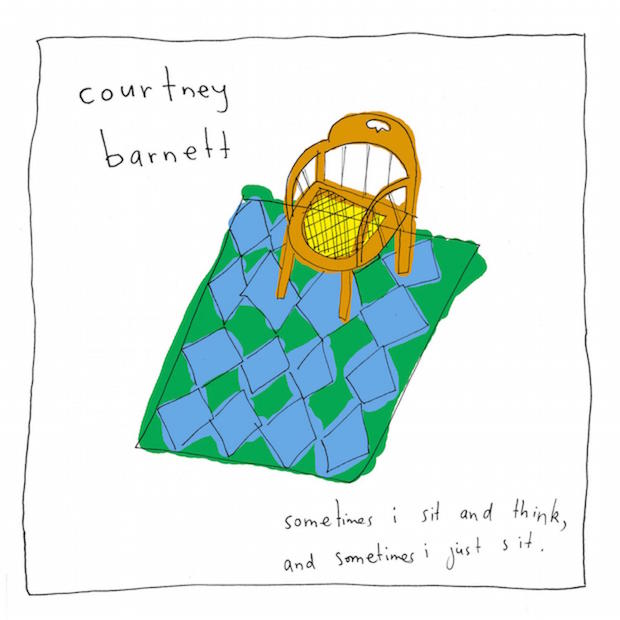 The simplicity of this cover suggests that there just has to be something more to it — and there likely is. The art for Courtney Barnett's quaintly titled album is sparse (negative space!) and invokes the innocence of childhood along with a more subtle, unfazed boldness. This could be a kid's first attempt at sketching a chair with some semblance of perspective, or it could be a doodle by an adult who isn't great at drawing and doesn't quite care what you or anyone thinks about how it turns out. Sometimes, that's not really the point.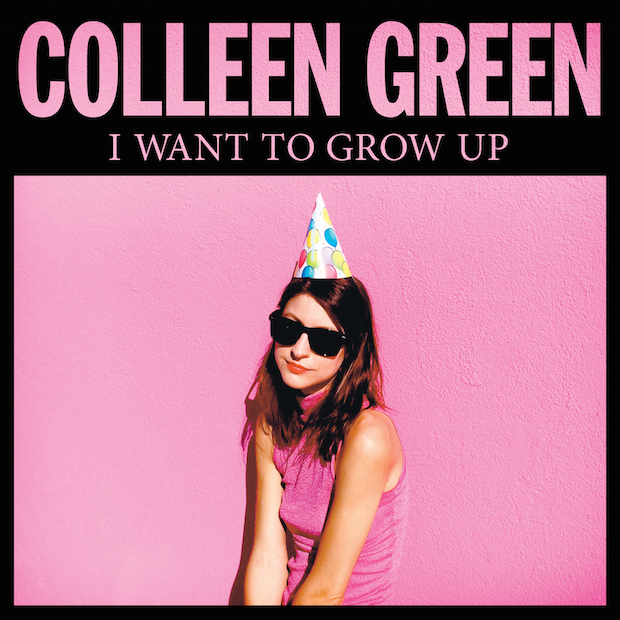 Colleen Green takes one color (a delightful pink), great block lettering, and an A+ smirk and just crushes it. If the execution wasn't as good as it is, this cover could seem very route, but Green's amusingly uninterested response to such aesthetically framed attention is a winner.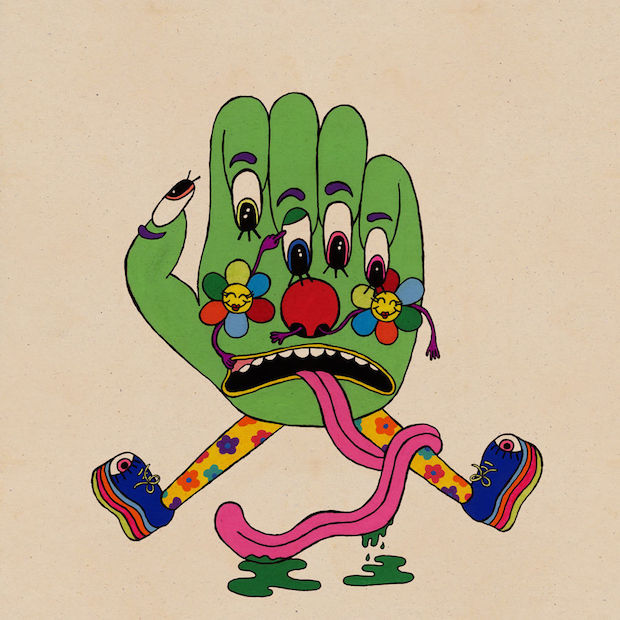 The green hand-creature adoring Dan Deacon's Gliss Riffer was the work of fellow Baltimore artist Joanna Fields, and a near-perfect icon for the imaginative album it covered. The little guy is psychedelic and whimsical in a Yellow Submarine kind of way, but he may be more grotesque than cute, what with his disturbingly long tongue, panicked expression, and how he's being "f—ked with" by the little flowers, as Deacon noted when SPIN spoke to him earlier this year.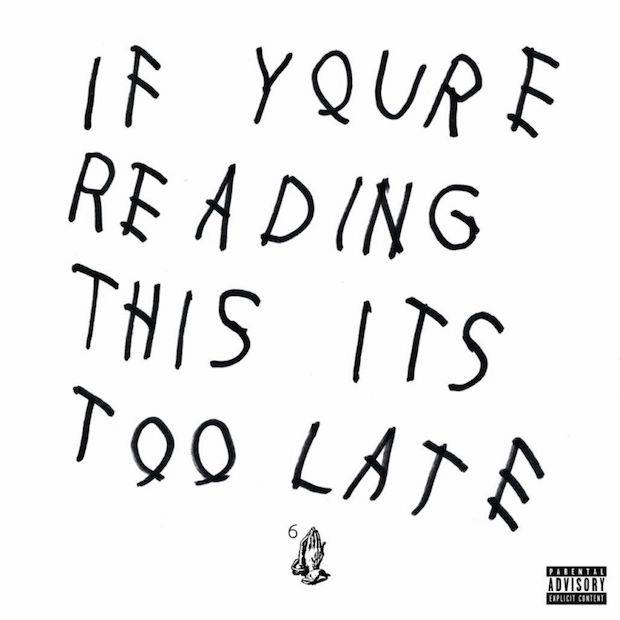 This is not a ranked list, but if it were, Drake's surprise album mixtape whatever might have to objectively take first place. No other cover launched as many memes as Drizzy's hastily written and grammatically lacking sentence. If You're Reading This It's Too Late is proof that, sometimes, all you need is a great font. (Okay, fine, a massive amount of hype doesn't hurt, but nobody ever said art exists in a vacuum.)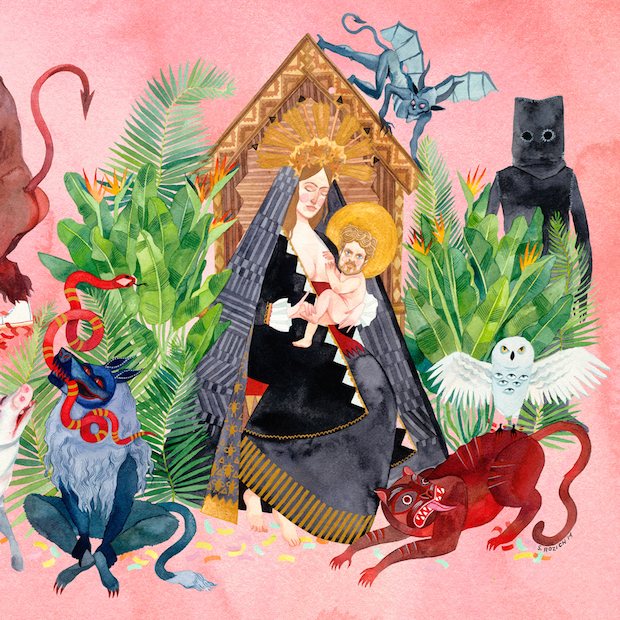 The storybook texture, bright pastel color palette and Virgin Mary and child imagery make FJM's album seem very sweet and serene — until you realize that all the animals are monsters. A multi-eyed owl and hooded spectre are the least of your worries in this cover that warmly draws you in like a sucker before confronting you with a darker (but still colorful!) reality.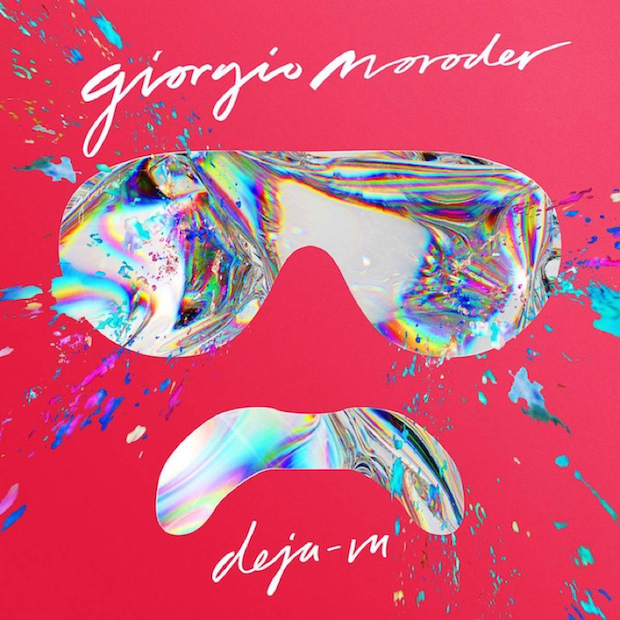 This liquid-chrome emoji-esque face, made up of just sunglasses and a sweet 'stache, screams cool. The hard, controlled edges of the shimmering metallic features burst in places, splattering out across the ruby-red background, suggesting an explosive energy and one stylish 75-year-old.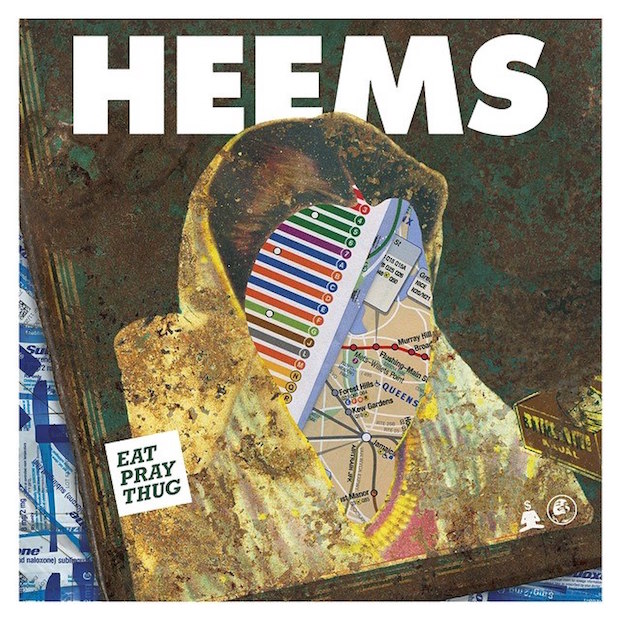 Eat Pray Thug's cover has some similarities to Gustav Klimt's "The Kiss" in its choice of color and the way the complexly patterned veil wraps around the focal point. For Heems, though, the subject is just enough of the iconic New York City subway map to instantly place the rapper in Queens and embrace his South Asian heritage, along with complexities that multiculturalism brings with it.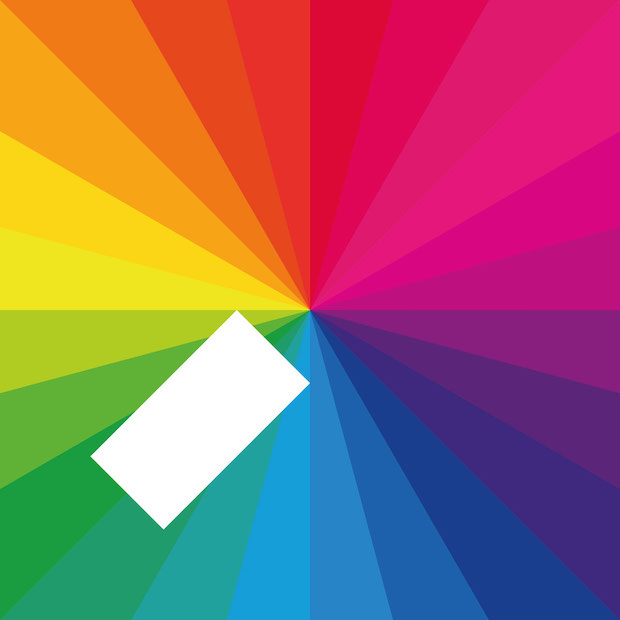 The prismatic simplicity of Jamie xx's solo cover art makes for a strong, almost all-encompassing statement. The radial arrangement of colors is so precise and the flow of colors so clean that it elevates the art from being "just a rainbow" to instead coming across as a broad, engrossing statement about creativity. The perfectly askew white rectangle furthers this, breaking up the monotony and representing both the absence of color and, technically, all of them at once. It's enough to make a Yank forgive the "u" in the "color."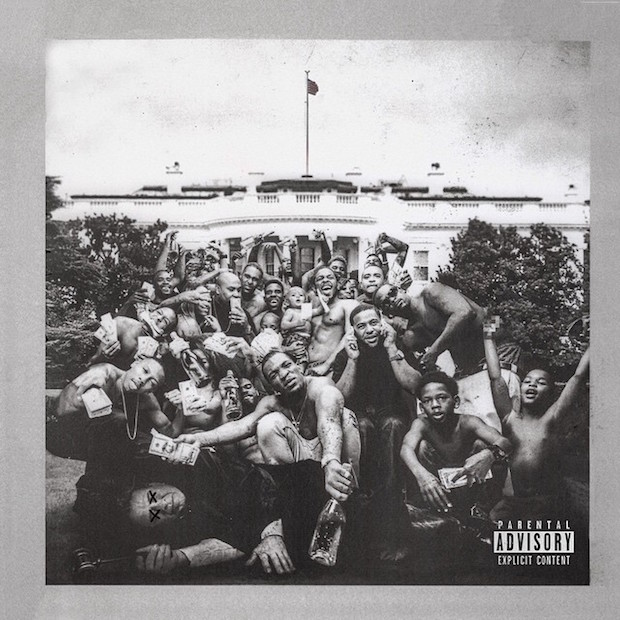 This staged group shot of an apparent victory celebration on the White House lawn following a black revolution is provocative in all the best ways. It's intimidating, it's joyous, it's haphazard, it's political, it's comical, it's powerful. It's all of these things and more, depending on the viewer.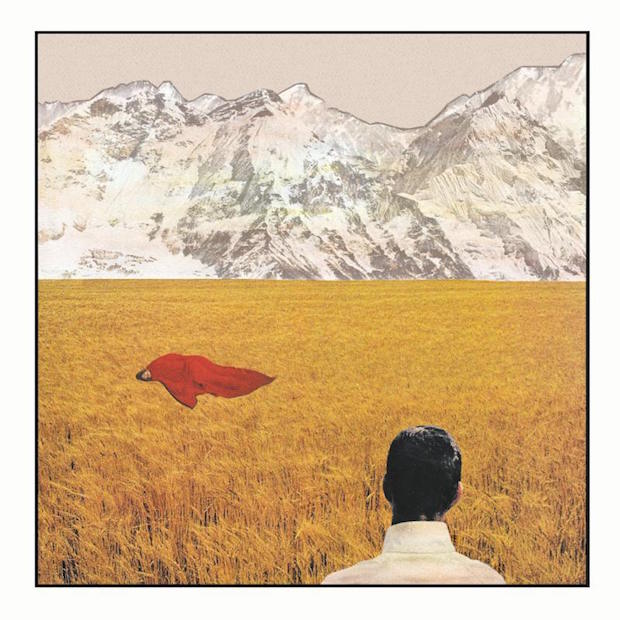 The beautifully textured cover of After looks almost like a reverse angle, over-saturated "Christina's World." Broken down into three main components (sky, mountains, and the luscious golden wheat field), mystery is added to what could stand on its own as a gorgeous landscape in the form of a woman under a bright red cover, and a stiff-looking man in a collared shirt observing from.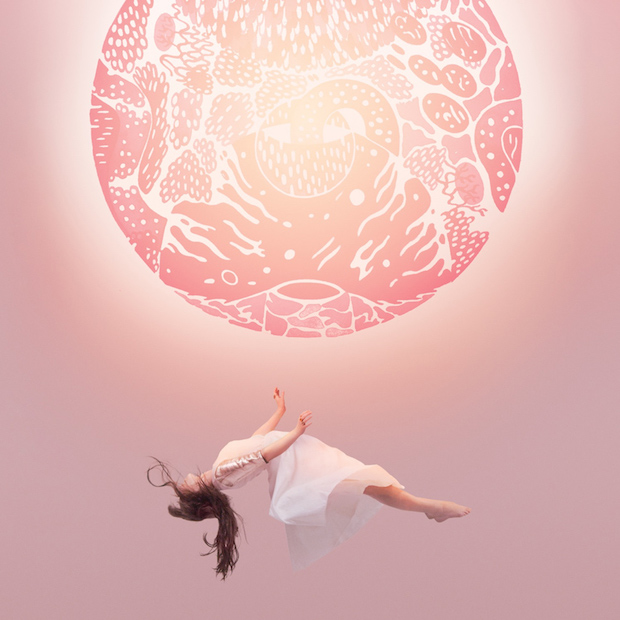 Once again a pink color scheme is used to great effect. The warm palate should be comforting, but there's something eerie about the way the girl is suspended underneath the ornately detailed sphere. The floating, possession pose has been done before, but Purity Ring's execution gives it an especially ethereal and otherworldly feel.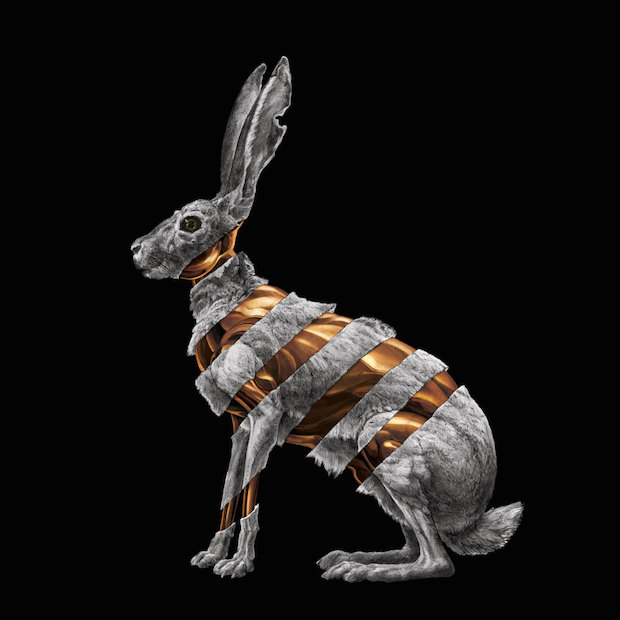 The baroque-pop act San Fermin are a bit of a hard act to pin down, as their wild, full-fledged and free-ranging music draws from a lot of influences. The titular jackrabbit on the albums over is, in addition to standing out beautifully against the flat black background, intriguingly complex as well. It's not quite clear what the spiral of cut-aways on the illustration are revealing (flesh? Gold? A mechanical rabbit under the skin?) but the design is striking.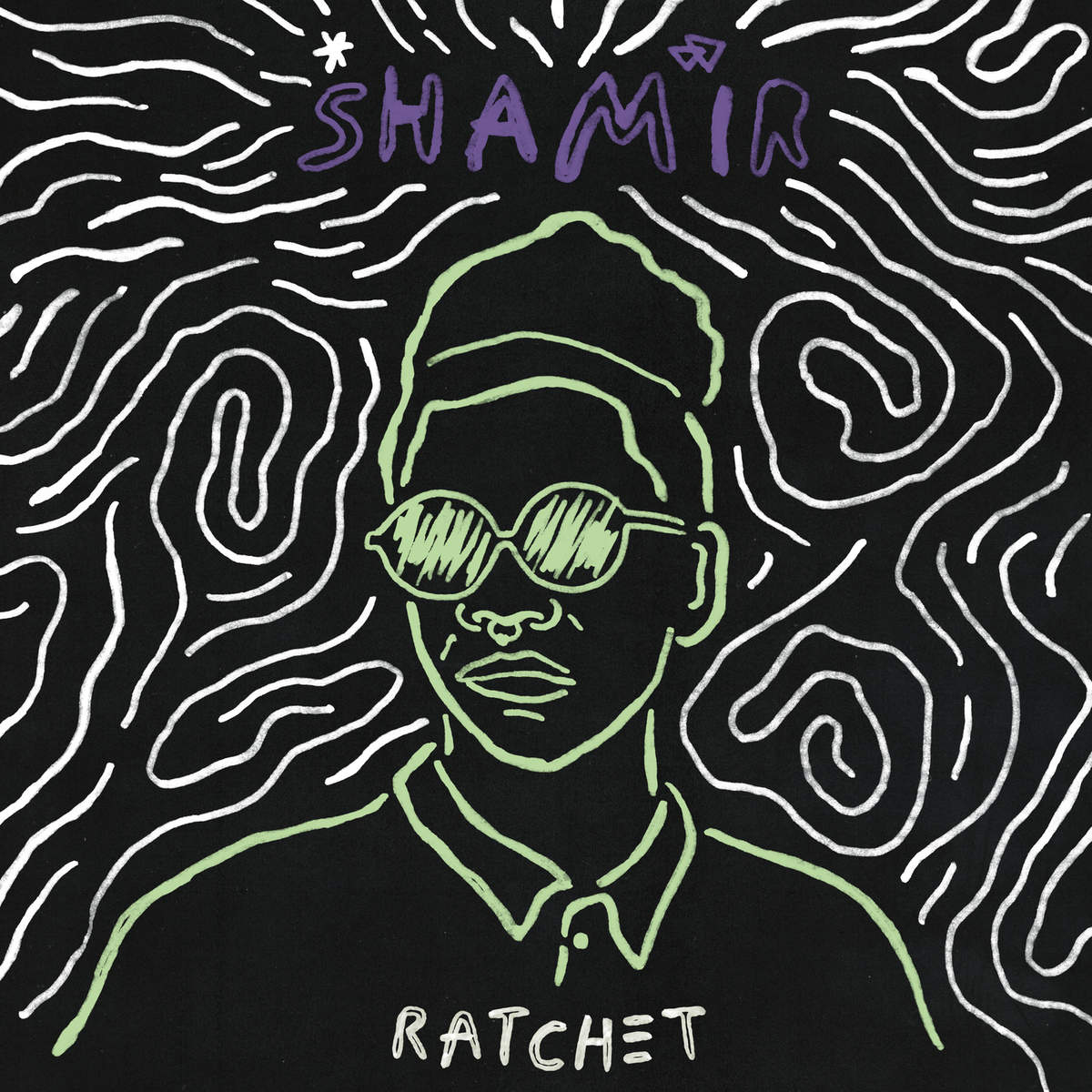 Using just a handful of squiggly lines and four colors (or two colors and black and white, if you've gotta be that way) Ratchet's album art is funky, off-beat, and hints at the wonky neon-brilliance of Shamir's debut. The lines are clean but just-barely in-control, like Shamir's visage has just for a moment been corralled out of the swirling strokes.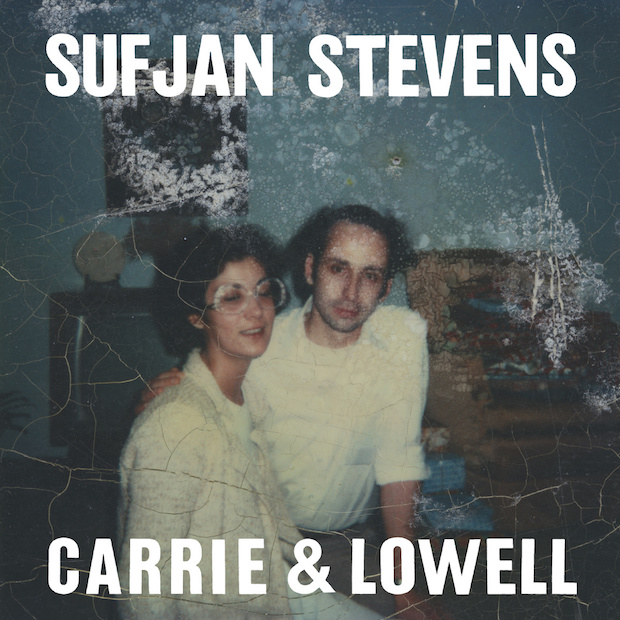 The Carrie & Lowell cover gives faces to the title characters in Stevens' autobiographical album. The weathered photo places the focus in the past and also sets a mood — his mother and stepfather look warm in the awkwardly endearing way being caught off-guard for a semi-candid picture can portray you. A glance shows that these presumable parents are human, with all of the foibles that entails. The damage to the cooly colored snapshot suggests a complicated, imperfect, and possibly withering memory.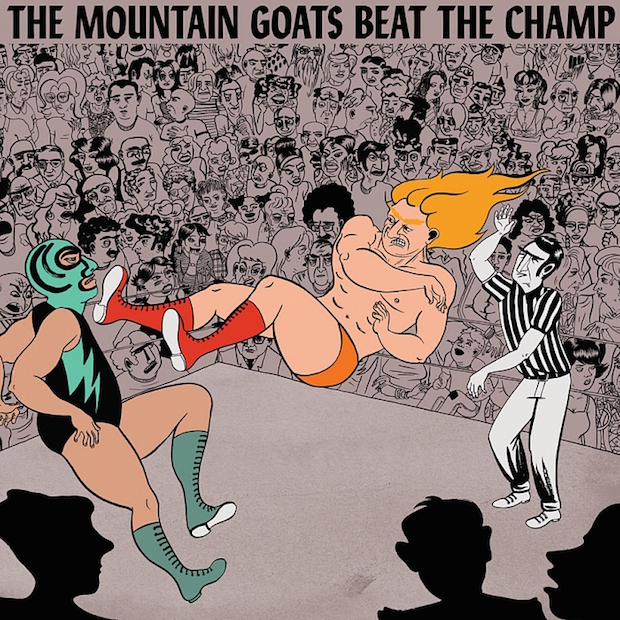 Wrestling — unfairly or not — usually isn't thought of as "classy." Leela Corman, the illustrator behind the Beat the Champ cover, puts a spin on that notion with art that invokes an old-timey feel with her cartoons, slick caricatures that look as though they would fit right into the yellowed pages of a 1940s issue of the New Yorker or adoring the wall of a charmingly smoky steakhouse. The wrestling action is still dynamic and somewhat goofy, but Corman's expert line work invokes that classy, elevated nostalgia that simple things earn just because they're old (and presumably wise).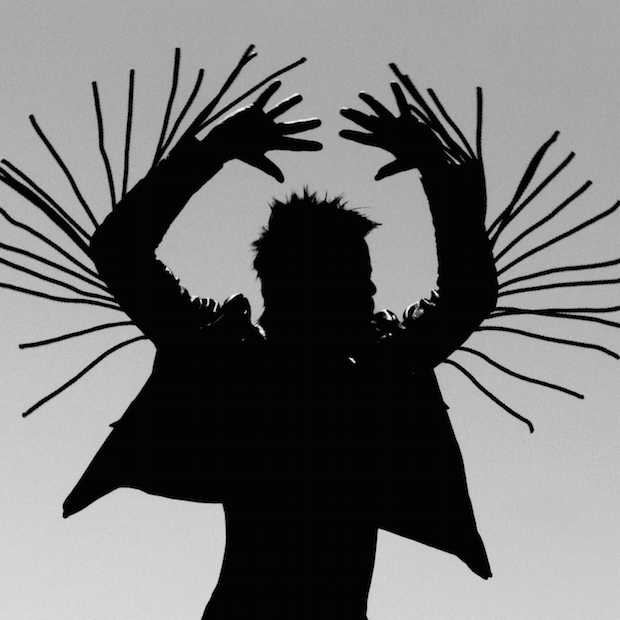 Sometimes all it takes is a dope jacket and a pose. Eclipse's cover is simple, nothing more than a silhouette, but the lengthy tassels show off dynamic movement, captured forever with the click of a camera shutter. It's mysterious and inviting, promising something explosive inside. Also, where can I buy that coat? I need to know.