Welcome to SPIN's Singles Mix! SPIN staffers have rounded up their favorite, must-hear tracks for your personal playlists. Collecting the finest from rock'n'roll high school kids, a pseudonym'd Detroit house king, Swedish haze-pop purveyors, and more, these are the songs you need to know right now.

ASTR, "Activate Me" (LEFTI Remix) (Self-Released)
New York City producer Alex Suarez — a.k.a. LEFTI — loosens up ASTR's super-tough "Activate Me" with pupil-dilating bass lines, echoing metallic clanks, and an entire color spectrum of flashy disco synths. When combined, Suarez deftly moves the electro-pop banger from its (presumed) place on the slick Fashion Week catwalk to its considerably more inebriated afterparty. — RACHEL BRODSKY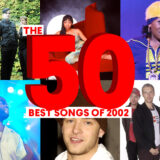 Cherry Glazerr, "Sip 'O Poison" (Adult Swim)
An offering from this year's Adult Swim singles collection, this feedback-strewn howler is a mere minute-and-a-half long, but the high school-aged noise nuts pry your eardrums open with floor-vibrating bass, cymbal-cracking percussion, and frontwoman Clementine Creevy's throat-shredding vocals. — R.B.

Destruction Unit, "If Death Ever Slept" (Sacred Bones)
Has there ever, ever been a more appropriate band name than Destruction Unit? While not exactly a finely tuned wrecking crew, the Arizona psych-punks flail and careen on "If Death Ever Slept," which still sorta sounds like a group of dudes drunkenly operating heavy machinery and leaving rubble in their wake. — COLIN JOYCE
Hot Since 82, "Voices" (Knee Deep In Sound)
Rising U.K. deep house purveyor Hot Since 82, a.k.a. Yorkshire homeboy Daley Padley, might not be a familiar name just yet, but that's about to change. This summer he's teamed with legendary DJ Pete Tong for his taste-making All Gone Ibiza series, which spotlights producers worth your attention. "Voices" won't appear on one of those compilations, but its hypnotic four-to-the-floor drive stands well enough on its own. There's very little variation over the course of its eight-minute duration, but bits of light slant through the dark pulse in the sample from the Police's "Voices Inside My Head," originally a Paradise Garage anthem. — HARLEY BROWN

Kevin Saunderson as E-Dancer, "Foundation" (KMS Records)
After 17 years, Detroit techno founding father Kevin Saunderson has resurrected his E-Dancer moniker, which he previously employed for more "underground" music. Suitably, the tinny, twitching "Foundation" drips like an illegal warehouse ceiling on another planet in the future. It builds gradually as Saunderson pipes in layers of murmuring low-end pulses, skittering percussive claps, even a judiciously soulful vocal sample or two. — H.B.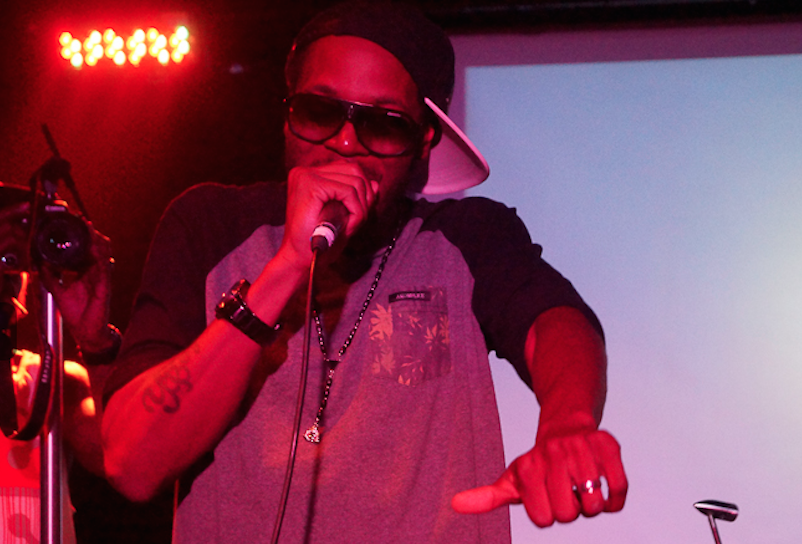 Slum Village, "Love Is" (Ne'Astra Music)
It's a good Tuesday for fans of classic-sounding hip-hop — and not in the embarrassingly fetishistic Troy Ave sense — with the return of Slum Village, the Detroit now-threepiece who've been preaching beats, rhymes, and life for nearly 20 years now. The trio's Yes! comes out today, and one of the highlights is the snare-heavy head-nodder "Love Is," featuring superlative loverman lyrics like "No clocks in the bedroom like a casino," a syrupy-sweet chorus courtesy of veteran crooner (and prior Singles Mix entrant) Bilal, and, of course, head-nodding production from the late legend Dilla, whose posthumous work we are exceedingly grateful not to have run out of yet. — ANDREW UNTERBERGER

The Radio Dept., "Occupied" (Labrador)
A few experimental EPs since 2010's hazily romantic Clinging to a Scheme have edged the Radio Dept. toward the club door, but now it looks like they've finally found their way back inside. "Occupied" finds the Swedish indie-pop greats embracing 808 cowbells and a full-on house kick, but between the Twin Peaks synth-lines and Johan Duncanson's ever-delicate croon, this will still be the dreamiest trip you ever take to the dancehall. — C.J.

Vanessa Carlton, "Blue Pool" (Dine Alone Records)
As with her breakout pop-piano ballad for the ages (you know the one), "Blue Pool" shows off Vanessa Carlton's impressive ability to create a memorable hook out of 88 keys. But the new song, off of her upcoming EP of the same name (out on July 24), has an entirely different feel — the roomy string of Philip Glass-inspired notes has a mysterious, elegantly foggy sound, and Carlton sounds ghost-like as she swirls ominous lyrics into the wash of haunting, synthy "oooh"s. — JAMES GREBEY