Welcome to SPIN's Singles Mix! SPIN staffers have rounded up their favorite, must-hear tracks for your personal playlists. Collecting the finest from London glitch-pop pros, Motown revivalists, Instagram-banned Venezuelan producers, and more, these are the songs you need to know right now.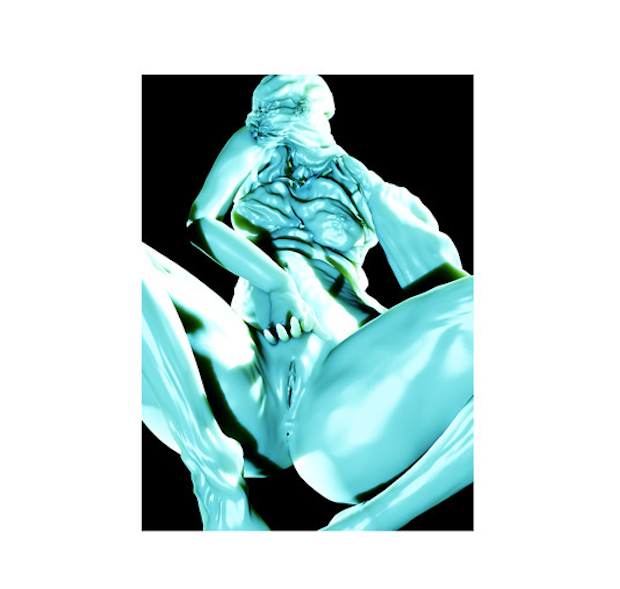 Arca, "Vanity" (Mute)
Arca's recent run-in with Instagram's takedown policy shouldn't distract from he latest single (Oh, the irony that the incident followed the release of a track called "Washed Clean"). Coming off the Venezuelan producer's upcoming 7-inch, the track morphs and shimmers like the amoeboid mass glistening on its cover, blistering open into deeply satisfying pools of bass that ping open and closed with the gentle vibration of a buzz saw. — HARLEY BROWN


A-Trak, AraabMuzik, and Ape Drums, "Action" (Fool's Gold)
It's almost too much — four A's on one track — but that's the idea behind "Action," an unapologetic banger released on the eve of the Fool's Gold boss' Gold Gone Wild 2 tour. And talk about free publicity: "Lights, camera, action when I walk through the door" is proclaimed immediately, right before a drop so heavy it practically falls in slow motion, pogo-ing back up on a chrome spring before settling into a grinding trap beat. — H.B.


Donnie Trumpet & the Social Experiment, "Familiar" feat. King Louis and Quavo (Self-Released)
Chance the Rapper largely cedes the spotlight on Surf  to the Social Experiment's resident horn player, Donnie Trumpet, but "Familiar" finds him playing ringleader. More low-key and smiley than anything on Acid Rap, jaunty piano plinks and horn stabs provide a downy bed for even the livewire Quavo (of Migos fame) to croon and luxuriate. — COLIN JOYCE

Dux Content, "Snow Globe" (PC Music)
This slightly cracked glitch-pop duo consisting of PC Music founder A.G. Cook and comrade Danny L. Harle fill their "Snow Globe" not with water and white dandruffy flakes, but instead with digital jerks, sweet twinkles, slamming electronic percussion, warped chipmunk vocals, and probably some teeny-tiny butterflies for good measure. "Take me away / All the way / To the edge of the sky / We'll be just like the rain / When we fall / Together," romances "Snow Globe." But it's not all sugar and spice: Dux Content's sweet ice-cream cake contains hidden razor blades of seizure-ready synths and gag reflex-tickling key changes. — RACHEL BRODSKY

Girls Names, "Reticence" (Tough Love)
Irish quartet Girls Names' last single, "Zero Triptych," wowed with epic, Simple Minds-like arena grandeur. By contrast, "Reticence" — the lead cut from the band's upcoming Arms Around a Vision LP — takes on a more angular subset of post-punk, beginning with early Sonic Youth rhythmic tumult and Mission of Burma-like guitar raging, before unexpectedly shifting into a sinewy, Murmur-era R.E.M. shimmy, with frontman Cathal Cully moaning, "My skin crawling, yet I feel so alive / So disgusting, so narcissistic." Book it: Girls Names are about to release the best underground rock album of 1983. —ANDREW UNTERBERGER

Grace, "You Don't Own Me" feat. G-Eazy (RCA Records)
Over a cave-dim waltz beat that echoes Screamin' Jay Hawkins' classic "I Put a Spell on You," Grace refutes male oppression. "Don't put me on display," she warns, threatening us not to try to change her or tone her down while G-Eazy adds rhymed support. The chorus flips the dark verses into ebullience, like the exultant switch in the Turtles' "Happy Together." Somewhere in a distant trailer park, Lana Del Rey can heard muttering, "Point taken." — DAN WEISS

Helm, "Olympic Mess" (PAN)
British producer Luke Younger has brightened up the darkest corners of drone since he debuted as Helm a little over half a year ago, but "Olympic Mess," the title track a forthcoming LP for experimental Berlin label PAN goes even sunnier. An overabundance of foggy synth lines keeps things a little murky, but the overall disposition is optimistic — something like watching a sunrise from inside a cloud. — C.J.

HOLYCHILD, "Nasty Girls" (Glassnote Records)
The only way sonic indictments tend to work these days is if they're totally sincere and masked by the style of those the songs are trying to torpedo. HOLYCHILD's Liz Nistico writes songs that could be perceived on their face as vapid and superficial, but they actually start working at the tip of your toes as they chip-chip-chip away at perception and sling honey-coated barbs at their target. "Nasty Girls" goes deep on beauty standards and cultural norms, but prances around in the guise of "one of them." Don't look away, or they'll come for you next. — BRENNAN CARLEY

Jaakko Eino Kalevi, "Hush Down" (Weird World/Domino)
Finland's most delicate flower of experimental pop purveyors once toured with Ariel Pink, and Jaakko Eino Kalevi shares with the wide-ranging singer-songwriter an embrace of music's less hip — surges of strings, pinched guitar themes, and vocal tones from a tongue that must surely rest on a plush velvet cushion. "Hush Down," comes off his self-titled debut LP, channels ABBA's Northern-lite boom-bounce as it reverberates in and out of your dream-conscious. — H.B.

Leon Bridges, "Smooth Sailin" (Sony)
The velvet-voiced Motown revivalist has nothing but clear skies ahead as he steers his vessel toward success on this retro-nautical anthem. As the snare drum cheerfully taps and accentuated horns bleat in the background, it's easy to picture a groovy '60s beach party going down as the girls kick off their sandals and start doing the Frug. Join them, won't you? — R.B. 
https://cache.vevo.com/assets/html/embed.html?video=USQX91500753