Welcome to SPIN's Singles Mix! SPIN staffers have rounded up their favorite, must-hear tracks for your personal playlists. Collecting the finest from post-rock revivalists, in-demand wedding DJs, rising rappers, and more, these are the songs you need to know right now.

Caspian, "Sad Heart of Mine" (Triple Crown Records)
Post-rock may not be particularly trendy anymore, but Beverly, MA's Caspian have what it takes to turn your attention back to epic, wordless orchestral swells on the lush, layered, and crushingly pretty "Sad Heart of Mine." — RACHEL BRODSKY

DJ Cassidy, "Future Is Mine" feat. Chromeo (Big Beat/Atlantic)
Anyone slick enough to DJ both President Obama's inaugural ball and Beyoncé and Jay Z's wedding is someone destined to cannonball-splash the Internet. DJ Cassidy does just that on the funk-filled "Future Is Mine," which vibrates with Chromeo on vocals (and vocoder!) and a beat that embraces disco's heyday with punchy horns, chirpy flute, and bow-wow-ing guitar. — R.B.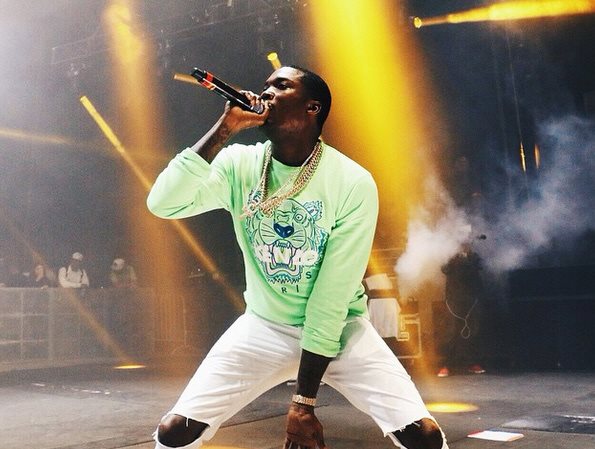 Meek Mill, "Classic" feat. Swizz Beatz and Jeremih (Maybach Music Group/Atlantic)
"It's hot outside, maaaan!" Inside, too. This highlight of Meek Mill's sneak-released Dreams Worth More Than Money swelters with a too-toasty, super-minimal beat from the perennially underrated Bangladesh — just a sprinkling of saloon piano, a looping drum fill, and some booming baritone sax. Swizz Beats shows up for some unnecessary sloganeering ("In these Philly streets, situations is!"), and Jeremih does little more than breathe on the track, but Meek sounds pumped as ever over the old-school shuffle, raving "Ridin' in these wheels of fortune / Pat Sajak s—t!" —ANDREW UNTERBERGER

Nicolas Jaar, "Swim" (Other People)
Nicolas Jaar does it again with the A-side to his third release this month, Nymphs III. Like its predecessor, "Swim" marvelously amalgamates textures — high-pitched squeals, waves lapping, and the scratchy twists and turns of a radio dial — into a mix as sonically pleasing as the feeling of digging your toes into the sand. After only four minutes in, the 13-minute-long track builds to an epically understated techno beat, chopping and dropping in his own echoing vocals. It's like a warehouse party on the beach. — HARLEY BROWN

Owen Pallett, "The Phone Call" (Adult Swim)
Violinist/looper/Slate in-house musicologist Pallett's cavernous croon adorns this melange of out-of-focus, swelling synths and crushed-can telephone effects, prepared specifically for the increasingly avant-friendly Adult Swim Singles series. The track only grows harsher and more intense as the backing drones whirl into view, while his pitch heightens like a rocket ship, finally blasting off with a stately piano solo. Does that scream Cartoon Network or what? — DAN WEISS

Sean Henry, "The Crow" (Double Double Whammy)
Double Double Whammy signee Sean Henry gave his solo debut the self-aware title, It's All About Me, but first single "The Crow" is far from self-indulgent. It's a gritty, foreboding take on bedroom pop with a penchant for sharing world-weary wisdom that feels similar to Mark Linkous' Sparklehorse days — a reminder that generosity and self-obsession can sometimes be intertwined. — COLIN JOYCE

Sean Nicholas Savage, "Casablanca" (Arbutus)
The summer-breeze falsetto and delicate synth plinks that Montreal songwriter Sean Nicholas Savage employs on "Casablanca" are all winking '80s pop nostalgia. But like the work of his friend Dev Hynes, that rearview mirror gazing is mitigated by a sense of melody that'll have you reaching for the Heartgard — it's downright parasitic. — C.J.